Course - Healthy Baking with Ihsan Children's Centre Mums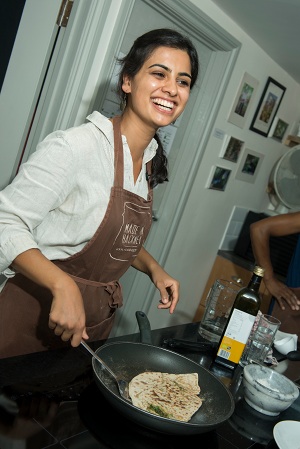 Date and Time
Wednesday 7th November 2018
12:00pm - 2:00pm
Cost
Not Open To The General Public
Location
Made In Hackney - Local Food Kitchen
3 Cazenove Road, London N16 6PA
This a past event and is no longer avaliable.
Please see our calendar for upcoming events.
The Event
Love cakes, pastries and biscuits but want to eat healthily? Know sugar isn't good for you but unsure how to replace it with natural, healthy, plant-based sweeteners? Then this is the course for you. Sessions change with seasons but the course usually covers cakes, pies, biscuits, muffins, cheesecakes, frosting, bars and bakes. Hmmmmm.
---
---
Made In Hackney uses cereals containing gluten namely: wheat (spelt and khorasan wheat), rye, barley, oats; peanuts; all other nuts; sesame; all other seeds; soybeans; celery and celeriac; mustard; sulphur dioxide/sulphites; lupin; tomatoes and other allergens in it's classes. Our food is freshly prepared in our busy cookery school kitchen that handles allergens, so we cannot guarantee that our food and drinks are allergen-free. Even in classes where these ingredients are not being used, they will be on site in our store rooms and our equipment will have previously come into contact with them. Participants attend at their own risk.