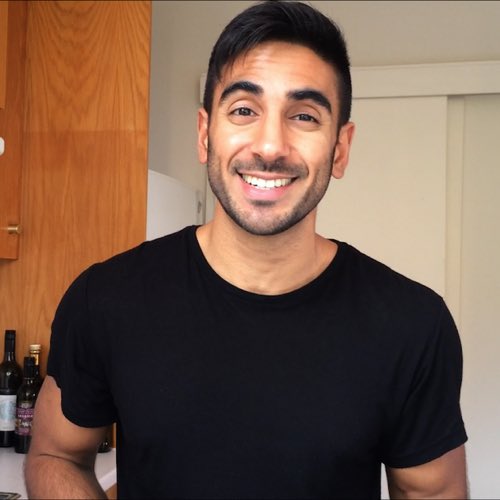 Rupy Aujla
Dr Rupy is the NHS General Practitioner behind 'The Doctor's Kitchen'. He creates delicious recipes and brings attention to the amazing clinical research behind the ingredients. He is inspiring patients to appreciate the beauty of food and the medicinal effects of eating well on his Youtube Channel as well as his popular Instagram page, Facebook and Blog. In his role as clinical adviser to the Royal College of GP's, he has big aspirations to bring the concept of 'Culinary Medicine' to the profession globally. 'Plates over pills' is his motto - a delicious healthy diet is the first step in disease prevention and treatment.
"For disease prevention and reversing existing diseases we need to give patients a foundation in cookery. If tomorrow I was suddenly in charge of the NHS I'd make sure all GP surgeries could refer patients to community cookery classes like what Made In Hackney provide. I totally support their approach. They're putting fruit and vegetables center stage which, after all, is what people need to eat more of but lack the inspiration. Their classes give people new ideas and skills – they're just great."
Twitter: @doctors_kitchen
Instagram: doctors_kitchen
Web: www.thedoctorskitchen.com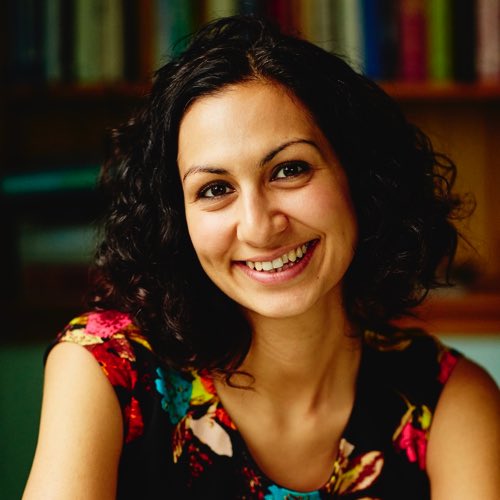 Yasmin Khan
Yasmin Khan is a writer, campaigner and cook. She is the author of the best-selling and critically acclaimed cookbook 'The Saffron Tales: Recipes from the Persian Kitchen' and is passionate about challenging stereotypes and perceptions of the Middle East. Before immersing herself in the flavours of the Persian kitchen, Yasmin worked as a human rights campaigner for NGOs and grassroots groups for a decade running high-profile national and international campaigns on social justice, poverty and human rights issues. She is a regular media commentator and has appeared on flagship programmes such as Newsnight, the Today programme, 10 O'clock Live, Sunday Brunch and Cerys on 6. Her work has appeared in the Guardian, the Observer, the Independent, The Telegraph, the Sunday Telegraph, Sainsburys magazine, Stylist, Psychologies, Women and Home and Vogue.com. Today Yasmin works as a freelance writer, runs pop-up supper clubs and cookery classes and is writing her second book.
"I support Made in Hackney because I'm passionate about creating a food system that is good for both people and planet. Healthy eating habits get learnt in the kitchen and I'm a strong believer that the best way to improve a nation's health is to get more people cooking! What makes Made in Hackney so unique and important is that is makes healthy eating accessible and - crucially - affordable to the community. I'm proud to champion their inspiring work."
Twitter: @yasmin_khan
Instagram: thesaffrontales
Web: www.thesaffrontales.com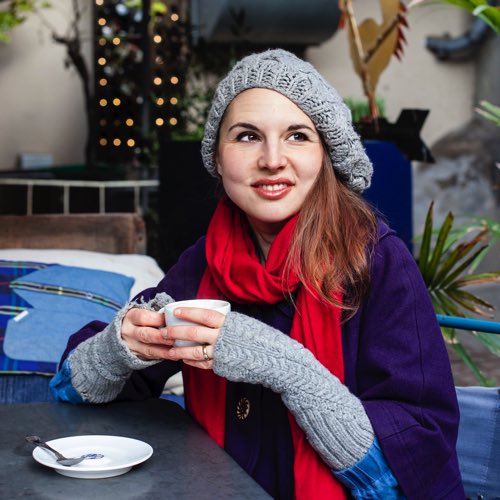 Rachel De Thample
Rachel de Thample has worked in the kitchens of Marco Pierre White, Heston Blumenthal and Peter Gordon. She is the author of Less Meat, More Veg (Kyle Books) and FIVE (Ebury), and has served as Commissioning Editor of Waitrose Food Illustrated and Head of Food for the pioneering organic box scheme Abel & Cole. She lives in Crystal Palace, London, where she has helped set up numerous local food initiatives, including the award-winning Crystal Palace Food Market and the Edible Garden. Rachel is currently running preserving courses at River Cottage in Devon, runs a monthly Market Table pop-up dinners and writes for The Simple Things and Locavore magazines.
"Made In Hackney's vision, mission and aim is completely in tune with mine. Their approach is down to earth and focused on accessibility of good, nutritional food that's good for people and planet. I've been watching their progress from the other side of London since they started and are absolutely thrilled to be working with them. What makes Made In Hackney so unique is their focus on community, affordability and accessibility to good food - also their uncompromising commitment to organic and seasonal foods. When I've talked to people who've been on one of their courses they are not only inspired, but they're empowered to make changes in their diet. People walk away with something that has a positive effect on their health. They act on what they've learned and share it with the wider community."
Twitter: @dethample
Instagram: dethample
Web: www.racheldethample.com