We teach vital food growing and cooking skills. Our seasonal, plant based program covers everything from basic cookery skills to sugar free baking, preserving, composting, foraging and making your own cosmetics. Watch our video to find out more:
Latest News
I got a job!
Chef Becca started volunteering with us in January 2017 as a project apprentice – these are the office angels who...... Read More...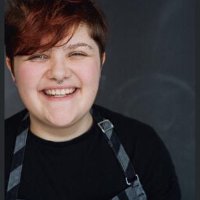 Next Masterclass
Healthy Vegan (Introduction to Nutrition & Cooking for Veganuary ) with Daphné Duval - 24/01/2018}
"Being vegan does not have to be complicated, time-consuming or expensive . In this class, you will learn the essentials of plant-based nutrition, and how to cook deliciously healthy vegan dishes with ease"... Read More...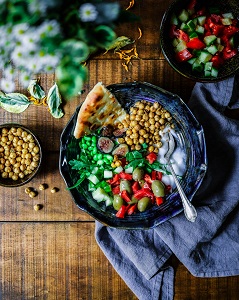 Masterclasses
We run a program of life enriching, health enhancing masterclasses. These hands-on classes in specialist subjects such as Healthy Baking, Raw Food Detox, Homemade Cosmetics, South Indian Cuisine and Sourdough Bread give you the skills to adopt these practices in your life or business.
Community Classes
Our pay-by donation, volunteer led Community Classes are a great way to learn a new cookery skill in a relaxed, fun setting. Workshops cover everything from Bread Making, Preserving, Budget Cooking, Indian Cuisine, Foraging, Food Growing, Fermenting and more.
Courses
We deliver life changing courses in local food growing, cooking and composting skills to a diverse range of community groups and clients. Our Program includes Seed To Plate, Harvest To Jar, Cooking For Life, Making To Sell, International Cuisine, Healthy Baking and more.
Kitchen Hire
Our beautiful, fully equipped, eco-kitchen is available for hire to workshop leaders, small-scale food producers and for photoshoots. Multiple work surfaces, hobs, ovens, a dehydrator, Vitamix and composting facilities available. All hire fees are used to support our community program.
Bespoke Events
Looking for something special, interactive and ethical to do for your birthday party, hen or stag do or team building day? Then why not join us in the kitchen to learn new, wellbeing enhancing cookery skills! All dietary requirements catered for and all ingredients local, seasonal and organic.
Employers
Looking for something fun, educational, interactive and ethical to do for your team away day? Want to reward your hard working employees with a fun day of training that will help them keep healthy whilst doing a demanding job?