Made In Hackney run a programme of life enriching masterclasses led by our team of nutritionists, chefs, foragers, herbalists and food lovers. Our classes reflect Made In Hackney's philosophy of LOCAL, SEASONAL, ORGANIC and 100% PLANT-BASED, delicious food. Our hands-on sessions give you the confidence and knowledge, in a relaxed environment, to incorporate these skills into your life or food business.
Our masterclasses suit all experience levels, and you can choose from four-hour sessions to four-week courses*. The classes are held in Stoke Newington, London.
Please get in touch to be notified of future class dates, or to suggest classes not already listed that you'd like us to create.
All masterclass proceeds fund our programme of FREE courses to marginalised and low-income community groups. So, by attending a class you get a great day of learning AND you're providing essential funds for us to continue our work with vulnerable community groups.
The programme changes seasonally but previous masterclasses have included: Going Vegan; Nut Cheese; Fermentation; Gourmet Raw Food; Wild Food Cookery; Plant Powered Fitness; Artisan Bread Making; Homemade Cosmetics; Vegan Meats; Gluten-free Baking; Vegan Korean; and many more.
The price of a masterclass includes: All ingredients, Hands-on practical sessions, Tastings in class, Take-home samples (depending on theme), A delicious, organic, locally sourced meal (allergies and dietary requirements catered for with notice) and Printed recipes.
* Coming soon! Get in touch if you would like to find out more!
---
Event refund/transfer policy
We require a minimum of 7 days' notice for any cancellations or transfers once you have booked onto a masterclass to enable us to resell your ticket. You are most welcome to send a friend in your place if need be (let us know) but please understand that as a small charity we are unable to offer last minute refunds for our events. We rely on masterclass ticket sales to fund our free community classes to groups in need.
---
Our upcoming Masterclasses are listed below or see our full calendar for all events.
Our Upcoming Masterclasses
Masterclass - Cooking with Aquafaba
10:00am - 2:30pm
"I'll show you all the tips and tricks for using aquafaba as an amazingly versatile vegan egg replacer to make delicious meringues, chocolate mousse, mayonnaise, butter and more.....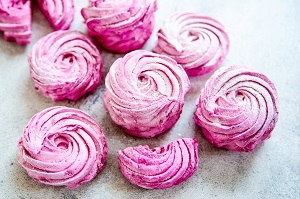 Masterclass - Italian Vegan
6:30pm - 9:00pm
"I'll show you the techniques to make hand-made pasta using plant-based ingredients, how to dress and fill your pasta with complimentary flavours, create a seasonal antipasto and make an Italian sweet". Mark Breen, chef at Made In Hackney...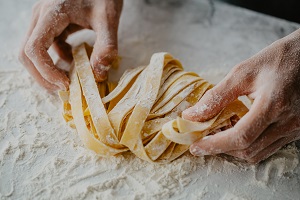 Masterclass - Festive Vegan Cheeseboard
10:00am - 2:30pm
"I will show you how to make a selection of delicious vegan cheeses and accompaniments so you can take a stunning vegan cheeseboard home to wow your guests during the festive season. " Bruna Oliveira, Artisan Vegan Cheese Producer ( London Nut Cheese Co ...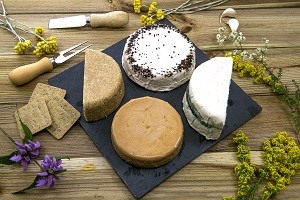 Masterclass - Gujarati Cuisine
12:00pm - 4:30pm
"Love a Gujarati Thali and want to learn how to make it yourself? I'll show you everything you need to know to make all the elements of a delicious, authentic, tasting Thali, from lassi to chutney and curry...