Our online and in-person community cookery classes are a fun and relaxed way to learn new plant-based cookery skills, experiment with new ingredients and experience different global cuisines. Classes include a range of topics from Bread Making, Vegan Baking, Feed 4 For £3s, Fifteen Minute Meals and a huge range of international cuisines ranging from Mexican, Indian, Caribbean Nigerian, Korean, Polish, Turkish and more. Our classes focus on tasty, healthy, nourishing dishes without missing out on treats.
All equipment and ingredients provided by Made In Hackney.
Sessions fill up quickly so booking in advance is essential.
---
Made In Hackney uses cereals containing gluten namely: wheat (spelt and khorasan wheat), rye, barley, oats; peanuts; all other nuts; sesame; all other seeds; soybeans; celery and celeriac; mustard; sulphur dioxide/sulphites; lupin; tomatoes and other allergens in it's classes. Our food is freshly prepared in our busy cookery school kitchen that handles allergens, so we cannot guarantee that our food and drinks are allergen-free. Even in classes where these ingredients are not being used, they will be on site in our store rooms and our equipment will have previously come into contact with them. Participants attend at their own risk.
Our upcoming Community Classes are listed below or see our full calendar for all events.
Our Upcoming Community Classes
Community Class - Plant Based Pancakes
2:30pm - 5:00pm
Free
Join French cookery teacher Cécile to learn how to make delicious sweet and savoury plant based crêpes and pancakes filled with seasonal ingredients. COVID-19 SAFETY You will have your own set of equipment at your own workstation and our venue is well-ventilated...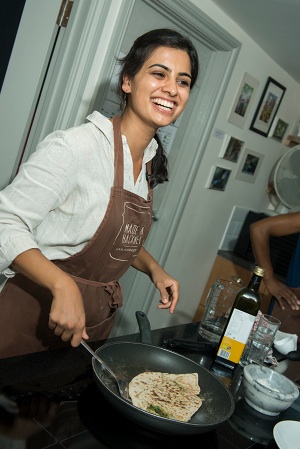 Community Class - Brazilian Carnival Street Food
2:30pm - 5:00pm
Free
Join chef Vivianne Pontes to learn how to make a delicious Brazilian street food menu from her native country including Feijoada , a black bean stew served with traditional Pão de Beijo - 'kiss bread' - , a coconut tapioca dessert and hibiscus juice.....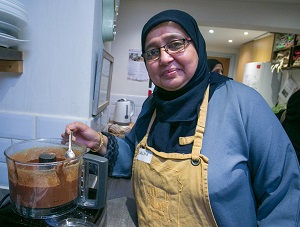 Community Class - Zero Waste - Feed 4 for £4
2:30pm - 5:00pm
Free
Join dietitian Hannah to learn how to create nutritious and tasty recipes to feed a family of 4 for around £4. You'll learn how to use the whole vegetable, including the parts which are often wasted - both helping the planet and your pocket...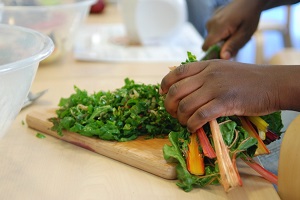 Community Class - Nigerian Cuisine
2:30pm - 5:00pm
Free
Join plant based chef and cookery book author Nena Ubani at a relaxed session to learn how to make a delicious meal inspired by her native country Nigeria. You'll make Red Red , a popular hearty West African bean stew made with tomatoes and peppers, served with fried plantain and mixed sauteed mixed vegetables...