Thanks to our new Online Cookery Class sessions you can now join our incredible roster of teachers in a Made In Hackney cookery class from anywhere in the world. These classes were introduced during the COVID19 lockdown but have proved such a fantastic way of connecting to a global cooking community we're going to keep them going.
To join a class you need access to a smart phone or computer and a good Internet connection. We'll then beam the live class straight into your kitchen via the power of Zoom with all ingredients and equipment needed published in advance of the session. Brilliant right?
Classes we've held so far include Bibimbap Bowls, Bread Making, Caribbean Stew 'n' Dumplings, Mood Boosting Food, Oil Free Indian Cooking, Eating To Boost Immunity, South Indian Cuisine and more.
---
Our upcoming online cookery classes are listed below or see our full calendar for all events.
Not enough classes listed here for you? To get the full programme of Online Cookery Classes drop us a line on classes@madeinhackney.org and to make you feel extra special we'll give you all the details on everything we have coming up - even before it hits our website.
Our Upcoming Online Cookery Classes
Live Online Cookery Class - Cooking with Jackfruit
6:00pm - 8:00pm
Join plant based chef and nutritional therapist, Bruna Oliveira, online and live from Mexico, and learn how to cook some utterly delicious meals using jackfruit - a tropical tree fruit grown in Asia, Africa and South America which has become a beloved vegan staple.....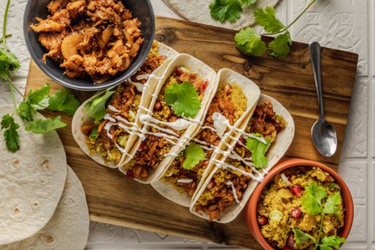 Live Online Cookery Class - West African Mushroom Suya & Dirty Yam Fries
6:00pm - 8:00pm
Join vegan chef, TV & radio personality and author, Nena Ubani - aka Duchess Nena to make a mouth-watering and authentic West African meal that's a taste sensation!....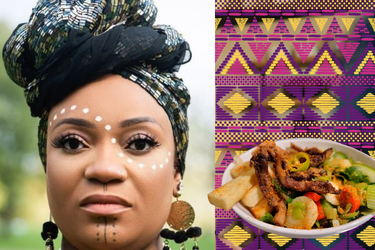 Live Online Cookery Class - Thursday Night Dinner with the BOSH! Boys
6:00pm - 8:00pm
Looking to cram more veg into your dinners? Worried about missing out on flavour and the dishes that you've been all time favourites by switching to vegan options...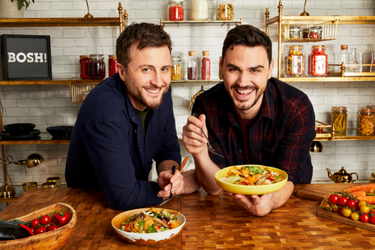 Live Online Cookery Class - What the Dr ordered; Lunch with Dr Rupy
6:00pm - 8:00pm
Cook your way to better health with Dr Rupy Aujla, the face and founder of The Doctor's Kitchen. This unmissable webinar will show you the skills to make all of your meals delicious, energy-giving, and health-boosting stuff that makes you feel so good...