Thanks to our new online Cook-Along sessions you can now join our incredible roster of teachers in a Made In Hackney cookery class from anywhere in the world. These classes were introduced during the COVID19 lockdown but have proved such a fantastic way of connecting to a global cooking community we're going to keep them going.
To join a class you need access to a smart phone or computer and a good Internet connection. We'll then beam the live class straight into your kitchen via the power of Zoom with all ingredients and equipment needed published in advance of the session. Brilliant right?
Classes we've held so far include Bibimbap Bowls, Bread Making, Caribbean Stew 'n' Dumplings, Mood Boosting Food, Oil Free Indian Cooking, Eating To Boost Immunity, South Indian Cuisine and more.
---
Our upcoming online cook-alongs are listed below or see our full calendar for all events.
Not enough classes listed here for you? To get the full programme of Cook Alongs drop us a line on classes@madeinhackney.org and to make you feel extra special we'll give you all the details on everything we have coming up - even before it hits our website.
Our Upcoming Online Cook-Alongs
Online Cook-Along - The Art of Vegan Sushi
6:00pm - 8:00pm
Join Sara Kiyo Popowa, cookbook author and plant based influencer as @shisodelicious to learn all you need in this 2 hour class to make your own delicious vegan sushi at home. Tastier and healthier than anything from a shop or restaurant and easy enough to become a regular meal for you and your family...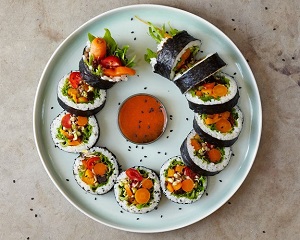 Online Cook-Along - Vegan Ethiopian
5:30pm - 7:30pm
Back by popular demand, plant based Ethiopian chef Woin Tegegn of vegan caterers Ethiopic Kitchen will teach you how to make some more delicious and healthy plant-based versions of authentic Ethiopian dishes with love, inspired by recipes handed down through generations.....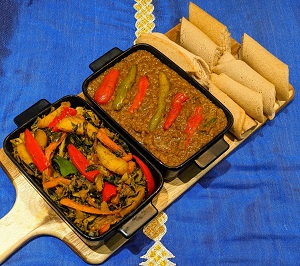 Online Cook-Along - Gujarati Cuisine
6:30pm - 8:00pm
Nishma Shah of award-winning vegan caterers Shambhu's , will teach you how to make an authentic Gujarati meal, rich in spices and grains.....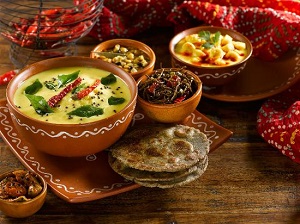 Online Cook-Along - Cooking with Aquafaba
11:00am - 1:30pm
Join raw plant based chef, Bruna Oliveria, to learn all the tips and tricks for using aquafaba as an amazingly versatile vegan egg replacer.....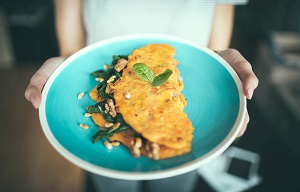 Online Cook-Along - Oil-Free Indian Cooking
6:30pm - 8:00pm
Join nutritionist Rohini Bajekal and her mother, Dr Nitu, to learn how to make healthy and delicious oil-free Indian dishes which don't compromise on flavour.....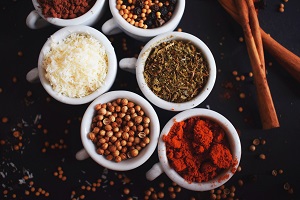 Online Cook-Along - Homemade Cosmetics
4:00pm - 5:30pm
Join vegan skincare herbalist and cosmetic formulator, Shashi Ioannides, to learn how to make natural, affordable and effective high-quality skin and haircare products. Perfect as gifts or just to indulge yourself...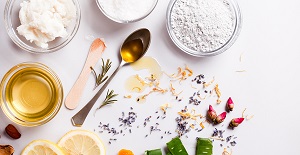 Online Cook-Along - Vegan Cheese
4:00pm - 6:00pm
Let vegan cheese producer Bruna Oliveira show you how to whip up a quick, easy and delicious cheesey dish from 100% plant-based ingredients. You'll also discover how to create the amazing textures, flavours and health benefits of raw, fermented nut cheese...