Team Building Days with Cancer Research UK
Staff from Cancer Research UK have been enjoying time away from their desks learning new creative ideas for healthy meals.
Twenty three staff took part in a series of four team building events in January and February 2017 on the theme of 'Eating for Optimum Health' held at Made in Hackney's HQ in Stoke Newington.
Each day started with a nutritious, seasonal and organic lunch to fuel participants up for the afternoon's practical cookery session.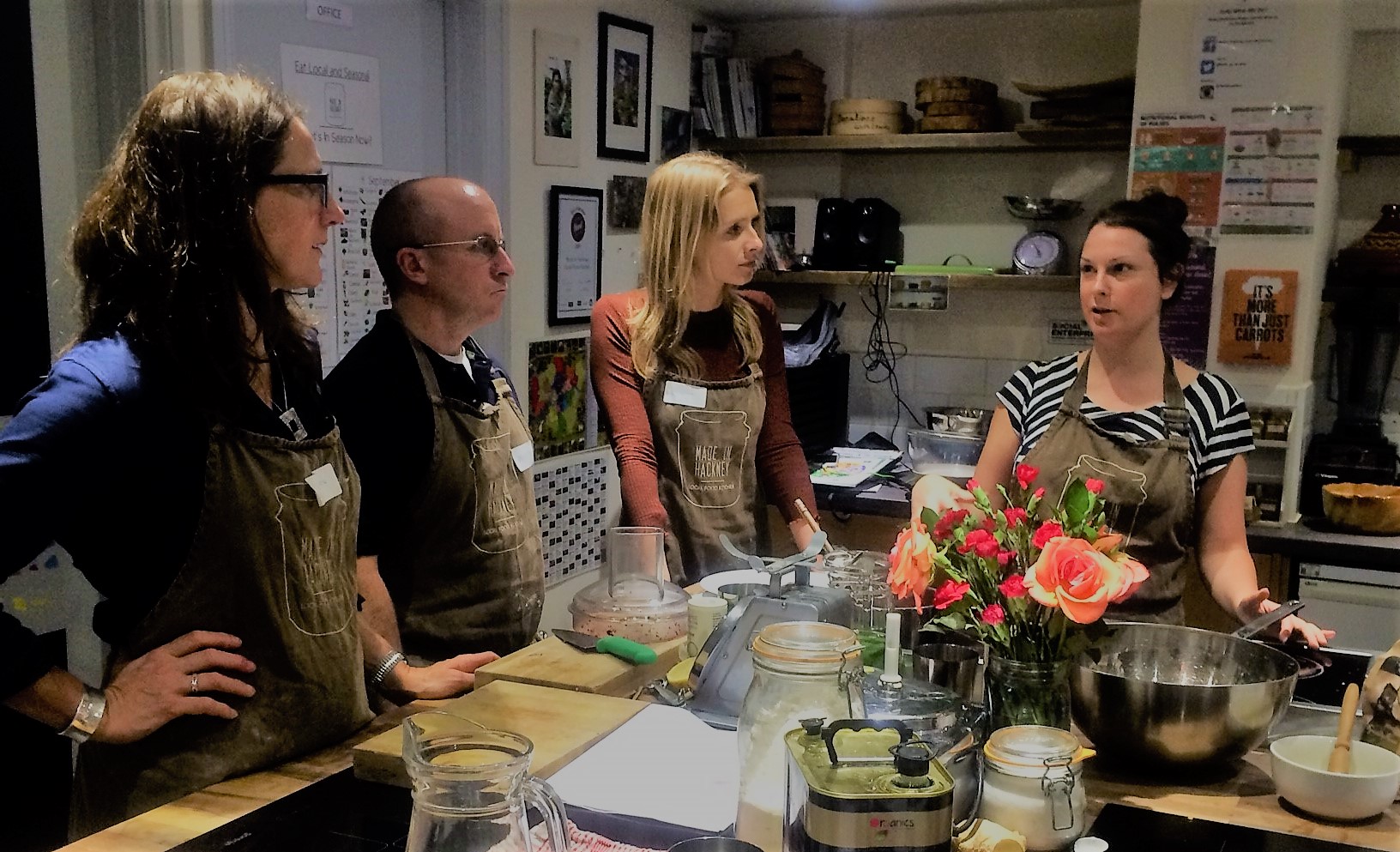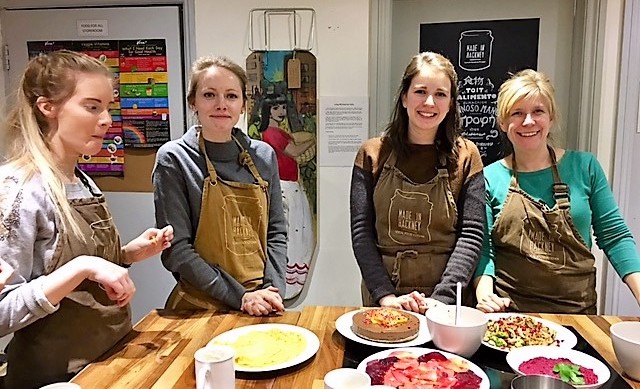 The sessions were led by Ceri Jones, natural chef, who organised participants into small groups to prepare different recipes. On the menu was beetroot & grapefruit carpaccio, chickpea tortillas with beetroot and walnut hummus, celeriac and apple soup, warm winter salad of roasted sprouts, butterbeans, nigella crispy onions and coconut hibiscus raita and for dessert raw chocolate and blood orange tart. Everyone had a chance to chop, blend and roll and for the more competitive participants in the group the 'ready steady smoothie challenge' was a chance to reveal hidden culinary talents! Recipes and nutritional handouts were provided to take home.
"Made in Hackney put on some fantastic team building cookery events for us. We rolled up our sleeves and got stuck into preparing a wide array of delicious recipes. The theme 'Eating for Optimum Health' through a plant based diet fitted well with Cancer Research UK's stance that fruit and vegetables are an important part of a healthy diet and an excellent source of many vitamins, minerals, and fibre.  Highly recommended for a fun and relaxing way to enjoy time out of the office, get to know your colleagues better and support a worthwhile cause."
"Lovely cosy kitchen, homely and personal setting."
"Fantastic day, I'll definitely eat more of a plant based diet from now on."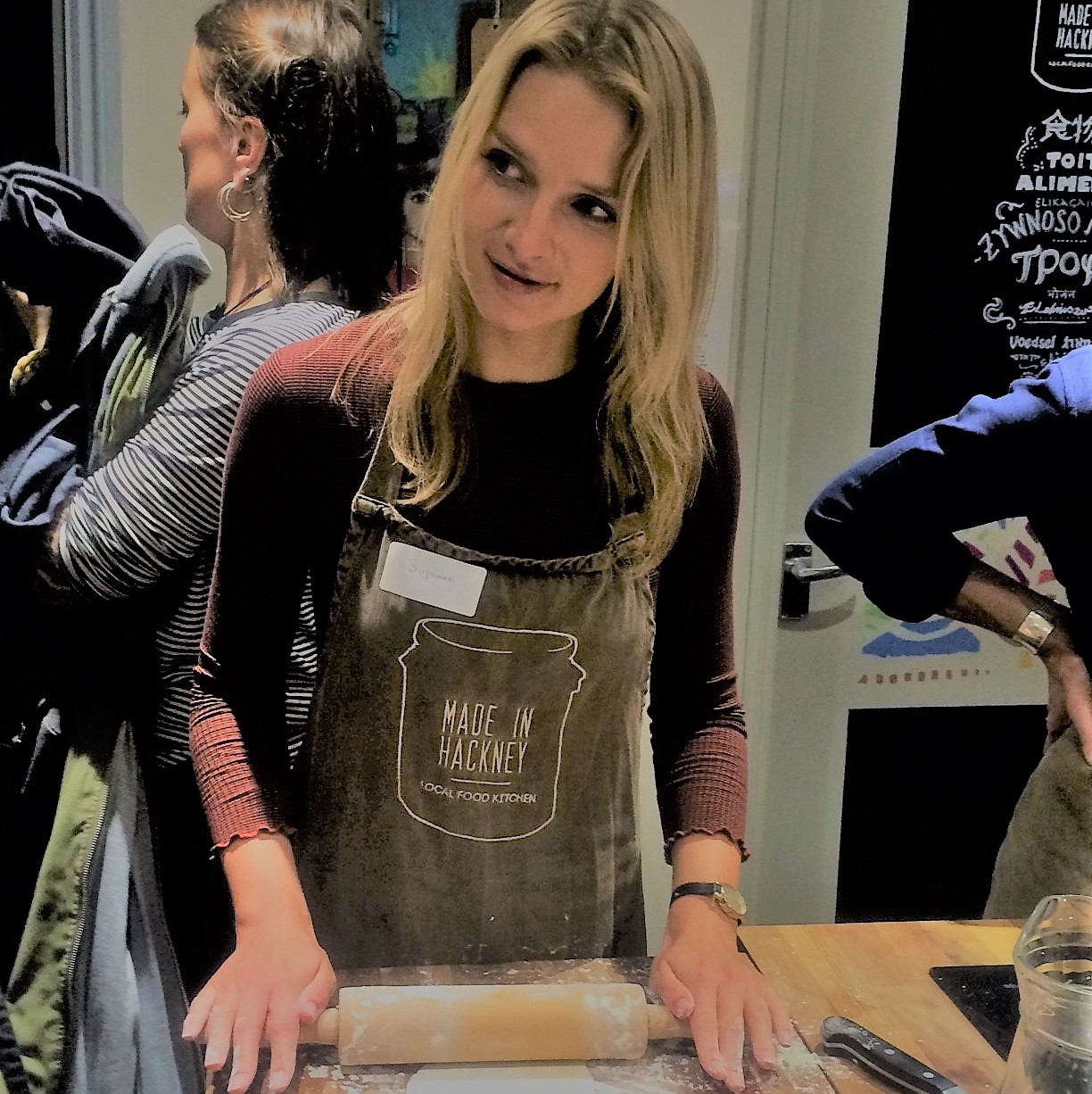 ---
Made in Hackney has delivered team building days for Informa, Hackney Public Health, Greenpeace, Salesforce Foundation and I2C and for groups of varying sizes between 6 - 30 participants.
If you would like to arrange a Team Building Cookery Day for your colleagues see here for further details.