Course - 6 week cooking course for those seeking asylum in Hackney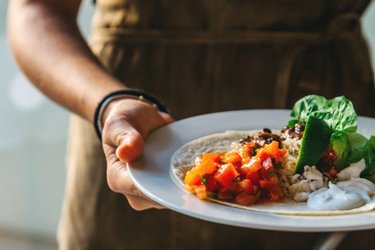 Date and Time
13/10/2023 12:00pm - 17/11/2023 2:00pm
Cost
FREE (should be living in Hackney)
Location
Redmond Community Centre, Kayani Ave, Woodberry Down, London N4 2HF
The Event
Learn how to shop for and make some healthy, low cost and tasty plant based recipes with our friendly and knowledgable cooking teacher Chef Sharon.
You will sit and enjoy the food at the end of the class.
Dates: Fridays 12-2pm on 13th, 20th, 27th October & 3rd, 19th, 17th November
To book on: please emailed classes@madeinhackney.org or call 020 8442 4266.