Course - Family Cooking on a Budget, 6-week community course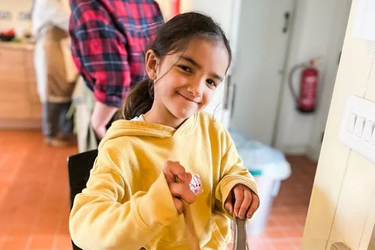 Date and Time
Wednesday 28th September 2022
3:45pm - 5:45pm
Cost
FREE (for Woodberry Down Community Primary School children & parents)
Location
Woodberry Down Community Primary School
This a past event and is no longer avaliable.
Please see our calendar for upcoming events.
The Event
Want to share a special moment with your children learning how to cook and eat well but limited by budget and lack of cooking skills? This program gives families with children vital shopping, budgeting and cookery skills to transition to as healthy, fulfilling and ethical diet as their budget allows. Sessions vary with seasons but usually covers shopping in local area, menu planning and budgeting, making bread, soups, cooking with herbs and spices, using lentils, using flour, and healthy takes on popular classics – including fast food and desserts.
Dates: 14-21-28 SEPTEMBER | 5-12-19 OCTOBER, 3.45-5.45pm