Masterclass - Live Culture and Ferments with Asa Linea Simonsson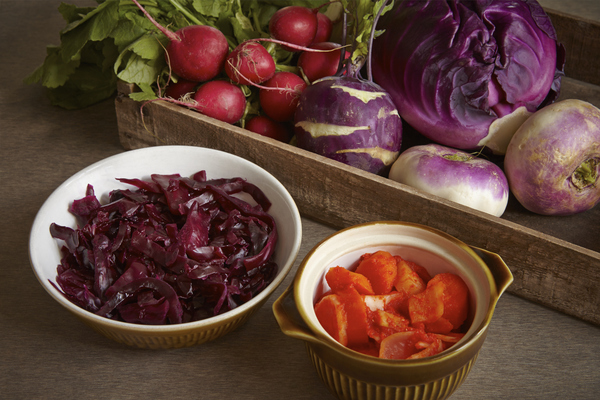 Date and Time
Saturday 28th January 2017
12:00pm - 4:30pm
Cost
£65 (£52 Concessions)
Location
Made In Hackney
Food For All Basement
3 Cazenove Road
London
N16 6PA
UK
This a past event and is no longer avaliable.
Please see our calendar for upcoming events.
The Event
"The process of fermenting foods is as old as humanity. Fermenting preserves food and makes it more digestible and nutritious. Valued for its complex tastes, fermented foods are a powerful aid to digestion and a protection against disease." Asa Linéa Simonsson from Linéa Nutrition.
The class will include:
• Learning the nutritional benefits of fermented foods
• Making kombucha and water kefir
• Learning how to make sauerkraut and kimchi
• How to make nut cheeses
• How to make fermented salsa and chutney's to go with the cheeses
• Delicious organic lunch and recipes to take home
Fee: £65 (£52 Concession) includes a delicious organic lunch

* This fee is used to fund our program of free courses to vulnerable and low-income community groups

For more information: E mail: info@madeinhackney.org / Tel: 0208 4424266
Regretfully, the kitchen is not wheelchair accessible.
Made In Hackney uses cereals containing gluten namely: wheat (spelt and khorasan wheat), rye, barley, oats; peanuts; all other nuts; sesame; all other seeds; soybeans; celery and celeriac; mustard; sulphur dioxide/sulphites; lupin; tomatoes and other allergens in it's classes. Our food is freshly prepared in our busy cookery school kitchen that handles allergens, so we cannot guarantee that our food and drinks are allergen-free. Even in classes where these ingredients are not being used, they will be on site in our store rooms and our equipment will have previously come into contact with them. Participants attend at their own risk.