Masterclass - Eating to Beat Candida with Asa Linéa Simonsson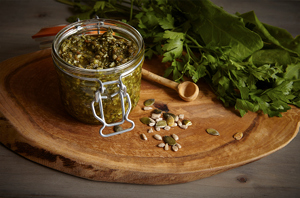 Date and Time
Sunday 14th May 2017
12:00pm - 4:30pm
Cost
£65 (£52 Concession)
Location
Made In Hackney
Food For All Basement
3 Cazenove Road
London
N16 6PA
UK
The Event
"This masterclass will provide useful ideas on how to get your candida 'under control,' as well as how to get rid of other fungal infections and digestive related disorders such as IBS and leaky gut through a vegan diet and taking herbs and supplements."
Asa Linéa Simonsson from Linéa Nutrition.
The class will include:
Discussion of foods allowed and not allowed on a candida diet
Learning the nutritional benefits of fermented foods and how to incorporate them into your diet
How to make delicious dishes suited to the candida diet, including naturally sweetened drinks
How to use anti-fungal herbs and choose the right supplements to support your fight against candida
A delicious organic plant based lunch and recipes to keep
Asa has more than 20 years' experience in the medical and healthcare industries and is passionate about helping and inspiring people to improve their health through nutrition. She initially started her career as a nurse around twenty five years ago in Sweden, moving to England in her twenties to start her own business manufacturing and selling natural organic health and beauty products. Asa then took the decision to train as a Nutritional Therapist and a Naturopath with the London College of Naturopathic Medicine (CNM), following three years of full time study and clinical practice. Asa now runs Linéa Nutrition and she is a member of the British Association for Applied Nutrition and Nutritional Therapies (BANT).
Fee: £65 (£52 Concession) includes a delicious plant based organic lunch
* This fee is used to fund our program of free courses to vulnerable and low-income community groups
For information: info@madeinhackney.org / 020 8442 4266 - Regretfully, the kitchen is not wheelchair accessible.
---
---