Masterclass - Going Vegan - What to Eat in Veganuary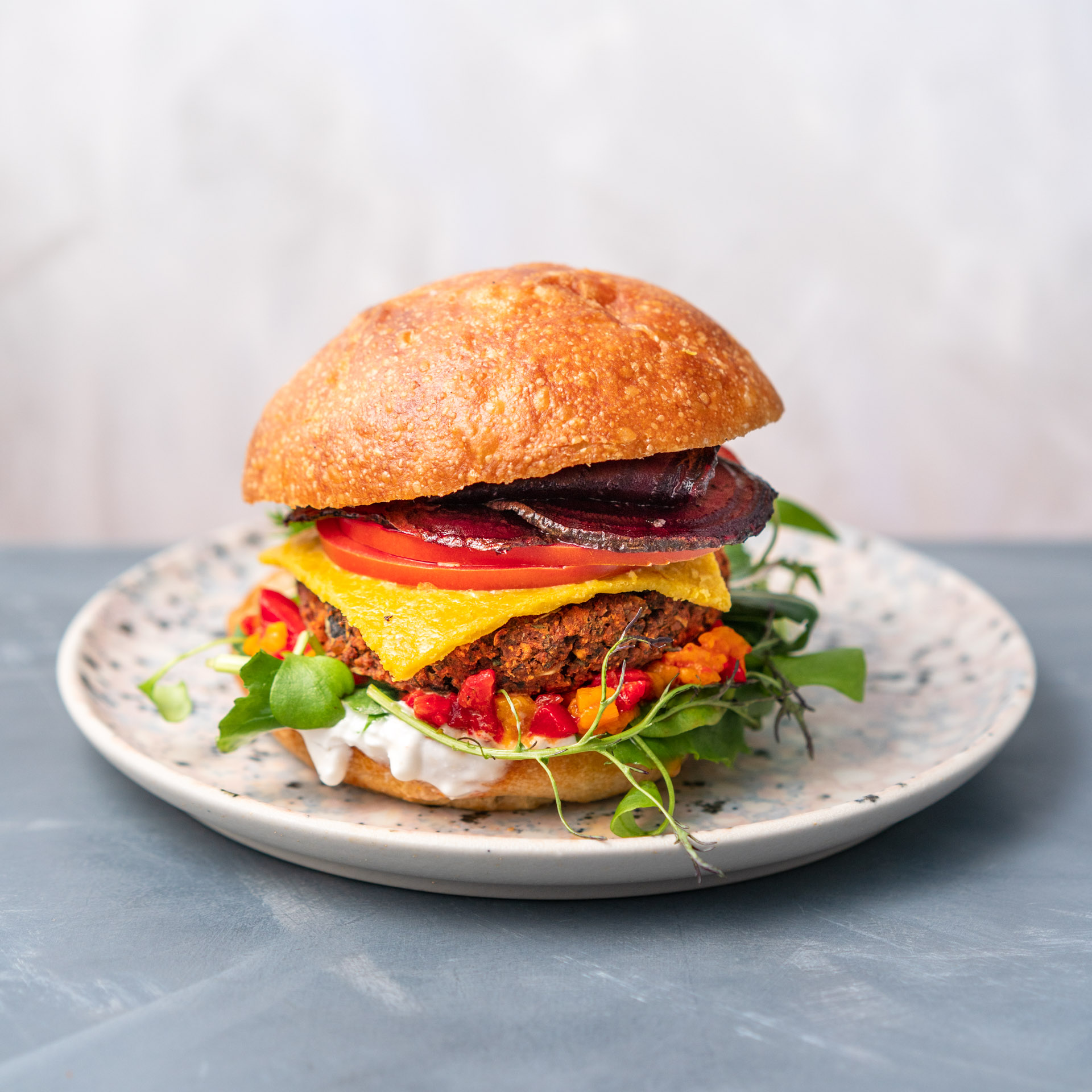 Date and Time
Saturday 8th January 2022
11:00am - 4:00pm
Cost
Single workstation: £125 / Double workstation: £230 inclusive of VAT. All proceeds help fund our community meal service which continues to provide free nutritious, tasty meals to households struggling to access food
Location
Made In Hackney, Liberty Hall, 128 Clapton Common, Spring Hill, Clapton, London, E5 9AA, UK
The Event
"I'll show you just how easy, enjoyable and creative it can be to become vegan. By the end of the session you'll have the foundational knowledge you need and plenty of tried, tested and trusted recipes to enable you to make this positive change with ease - and without missing out on any of your favourite dishes." Sharon Gardner, holistic chef and naturopath
This masterclass will include:
An introduction to a variety of delicious and nutritious vegan ingredients
A selection of quick and easy recipes for breakfast, including pancakes and what mylks to put in your cuppa
Wholefood recipes to create delicious creamy and cheesy flavours and textures, such as bechamel and cheese for gratin
How to make mouth-watering vegan sweet things
Recipes to create hearty meaty flavours and textures using ingredients such as smoked tempeh and tofu.
Learning the health benefits of vegan ingredients and the importance of including fermented foods in your diet
Tasty snacks throughout the day as well as an organic plant based lunch
Delicious plant based extensive recipe pack with plenty of bonus tried and tested recipes
About Sharon
Sharon has a background in Health Sciences and works as a holistic chef, Naturopath and Pilates teacher who specialises in plant-based nutrition. She is a passionate advocate of holistic health and positive ageing. She believes that everyone should practice 'self-care' to help support their own health and wellbeing. One of her favourite things to do is create plant-based versions of traditional dishes and share them with her family and friends.
Fee:
All proceeds from our masterclasses help fund our community meal service which has become a critical food support service delivering 70,000 free nutritious, tasty meals per year to households struggling to access food, and is needed now more than ever by our community.
Single workstation: £125
Double workstation (share with someone from your household/ social bubble): £230
Prices include VAT
Note On Ticket Price Change
Apologies we have had to pause offering a concession rate for our paying in-person cookery classes. Due to the pandemic we cannot fit as many people in the kitchen which means classes generate less vital revenue needed to keep the charity going.
We are still offering tiered ticket prices for our brilliant online live cookery classes (£5-£30), recordings of live classes (£3-£20) and everyone is welcome to sign up to our FREE to attend in-person and online community class newsletter list by emailing classes@madeinhackney.org. Thank you for your understanding.
Refunds/transfers: we require a minimum of 7 days' notice for any cancellations or transfers once you have booked onto a class to enable us to try to resell your ticket.
Please understand our charity needs time to enable us to try to resell your tickets as we rely heavily on the income generated. You are also welcome to give your ticket to a friend or family member in case of last minute illness (just email classes@madeinhackney.org to let us know).
Vouchers: To redeem a voucher purchased on our site, please contact us to book a place. If contacting us by email please attach your voucher. If telephoning, have your voucher to hand so you can quote the voucher number.
For information: classes@madeinhackney.org / 020 8442 4266
Location: Made In Hackney, Liberty Hall*, 128 Clapton Common, Spring Hill, Clapton, London, E5 9AA, UK
*Liberty Hall is a black and white village hall building with a gable roof at the top of Spring Hill, just by the common
COVID-19 SAFETY
You will have your own set of equipment at your own workstation and our venue is well-ventilated.
ALLERGEN ALERT
Made In Hackney uses cereals containing gluten namely: wheat (spelt and khorasan wheat), rye, barley, oats; peanuts; all other nuts; sesame; all other seeds; soybeans; celery and celeriac; mustard; sulphur dioxide/sulphites; lupin; tomatoes and other allergens in it's classes. Our food is freshly prepared in our busy cookery school kitchen that handles allergens, so we cannot guarantee that our food and drinks are allergen-free. Even in classes where these ingredients are not being used, they will be on site in our store rooms and our equipment will have previously come into contact with them. Participants attend at their own risk.
Photo credits: Amy Hiller amyhiller.com
---