Masterclass - Vegan Cheese - Taste, Make, Talk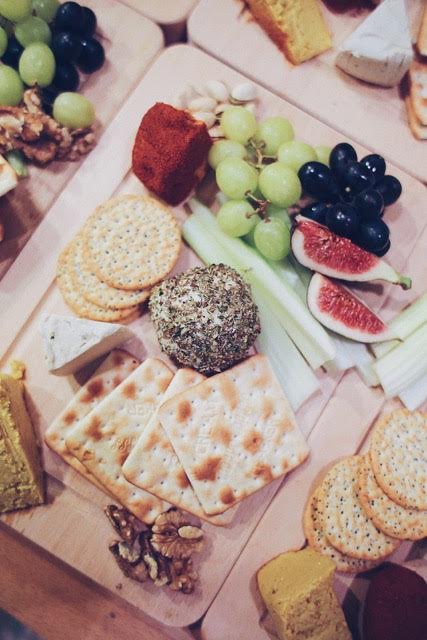 Date and Time
Wednesday 31st January 2018
7:00pm - 9:00pm
Cost
£15
Location
Autumn Yard, 17 Amhurst Terrace, London E8 2BT
The Event
To celebrate the end of Veganuary (and help you to keep up the good work and not let pesky dairy cheese unravel your resolve) we're holding an entire evening celebrating all things vegan cheese!
Whether you're a long time vegan, vegan curious, new vegan, veggie or a curious foodie wondering what the heck vegan cheese is, you'll enjoy this fun evening.
The night will include:
-A cheese board and butter tasting with information about each product from the makers London Nut Cheese Company, Kinda Co. and Mouses Favourite
-A cheesy sauce making demonstration from Ellie Brown of Kinda Co.
-A cheese toastie tasting by Sareta Puri to get your vegan melted-cheese groove on
-Opportunity to buy delicious artisan cheeses and talk to the makers
-Opportunity to sample mass produced cheeses from Bute Island and Cheezly
-A talk from Made In Hackney founder Sarah Bentley about the award winning community project and her own dealings with cheese
-Opportunity to buy vegan wine (by the glass) to accompany the cheese
All proceeds raised will go to support the work of Made In Hackney and Veganuary.
With special thanks to Clearspring, Bute Island and Cheezly for donating delicious product to be eaten on the night.
---
---