Apricot, coconut and lime bliss balls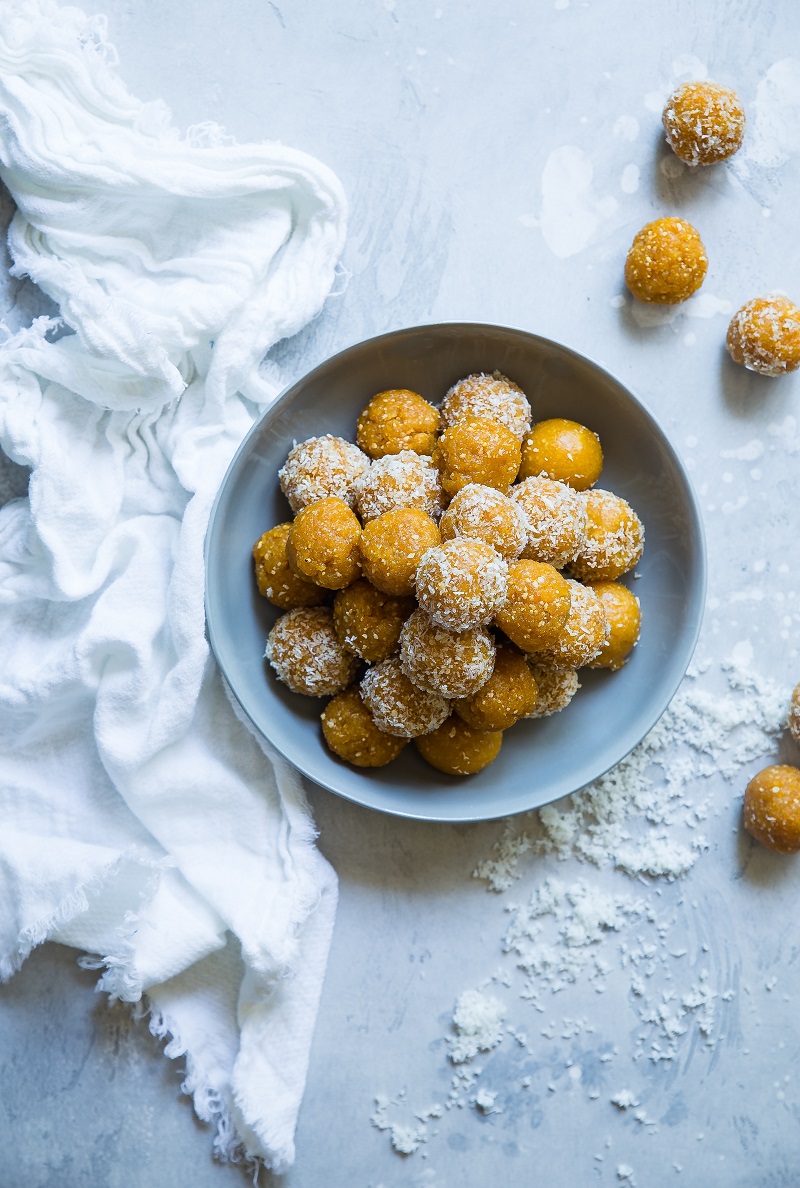 A deliciously fruity mouthful of bliss!
Ingredients
2 tablespoons coconut oil, melted
50 grammes cashew nuts
100 grammes dried apricots
1 tablespoon water
75 grammes dessicated coconut
½ lime or lemon, zested
½ teaspoon ground cardamom (optional)
1 teaspoon freeze-dried raspberries (optional)
Method
1. Grind the cashew nuts in a food processor till fine. Remove and set aside.
2. Add the apricots to the food processor with 1 tablespoon water and process till it forms a large dough ball
3. Next add the cashew nuts, 50g of the coconut, lemon zest, cardamom and coconut oil into the food processor with the dried apricots and blitz all the ingredients till they are well incorporated.
4. Finally drop in the freeze-dried raspberries and give it one final blitz
5. Shake the rest of the coconut onto a plate, then grab some mix form the food processor and shape into a ball in the palm of your hand. Roll the apricot ball in a layer of desiccated coconut then place on a lined plate and chill in the fridge or freezer for 30 minutes or until they become firm.
Thanks to Ceri Jones of Natural Kitchen Adventures for this recipe
Photo credit: Taylor Kiser on Unsplash
---
---