---
Banana and Peanut Butter Flapjacks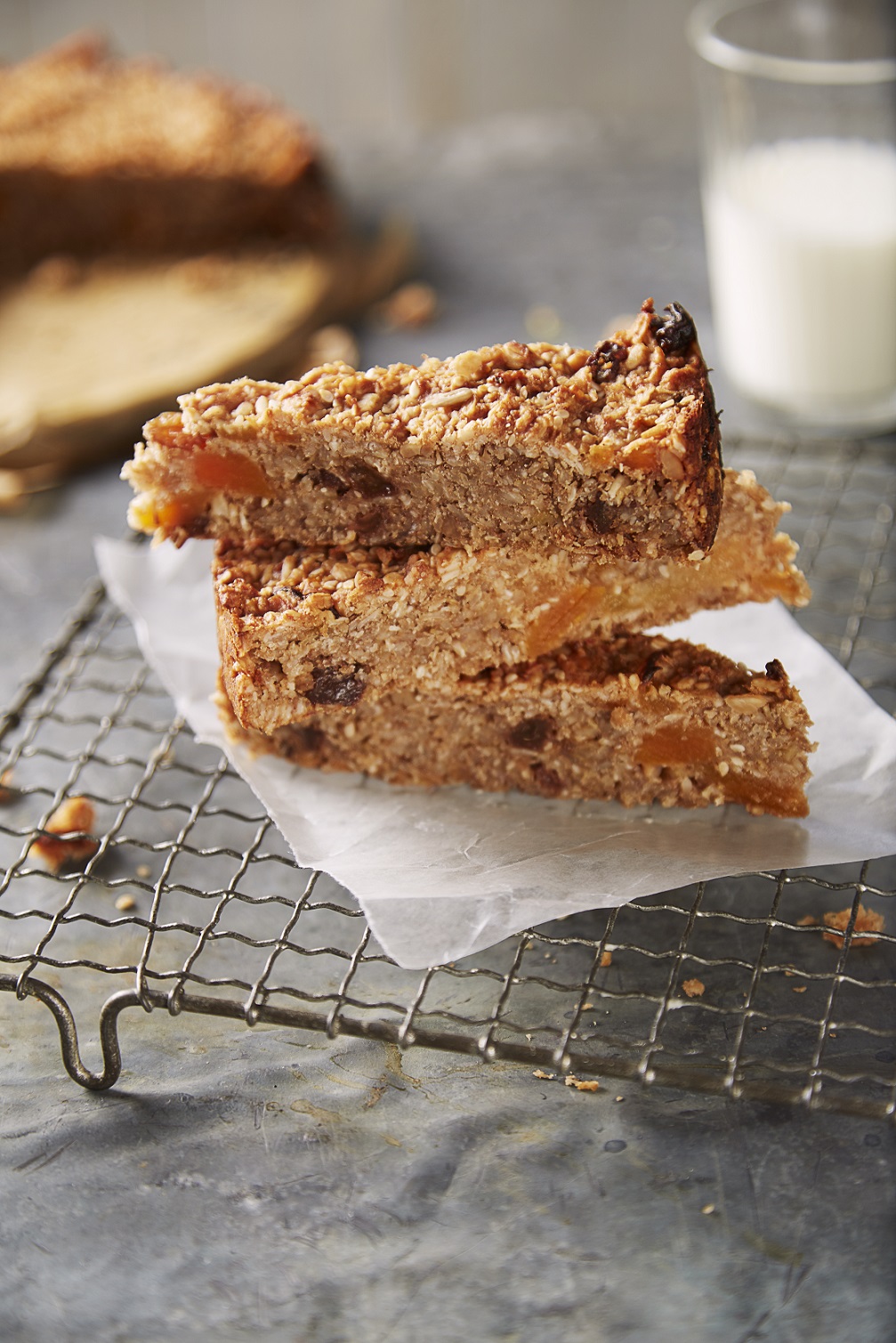 This homemade flapjack recipe is packed full of protein, fruit and plenty of fibre. Fit for breakfast, afternoon snacks or perfect with our Banana Nice-Cream for dessert.
---
Mexican Tortillas With Tomato Salsa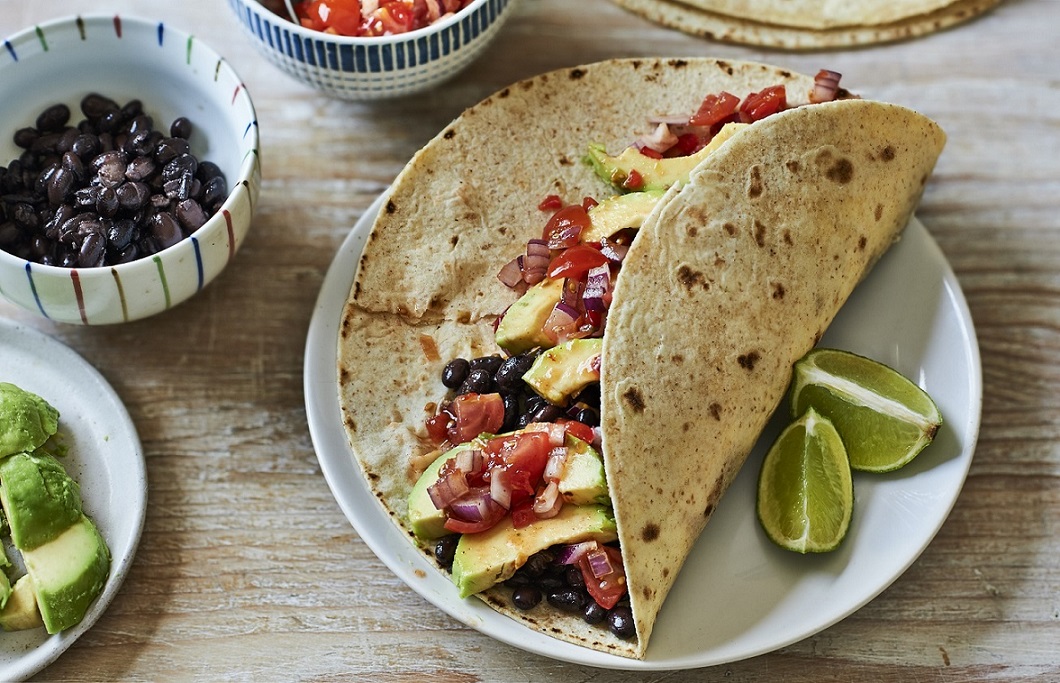 Get the party started with these Mexican fiesta favourites!
---
Banana Bread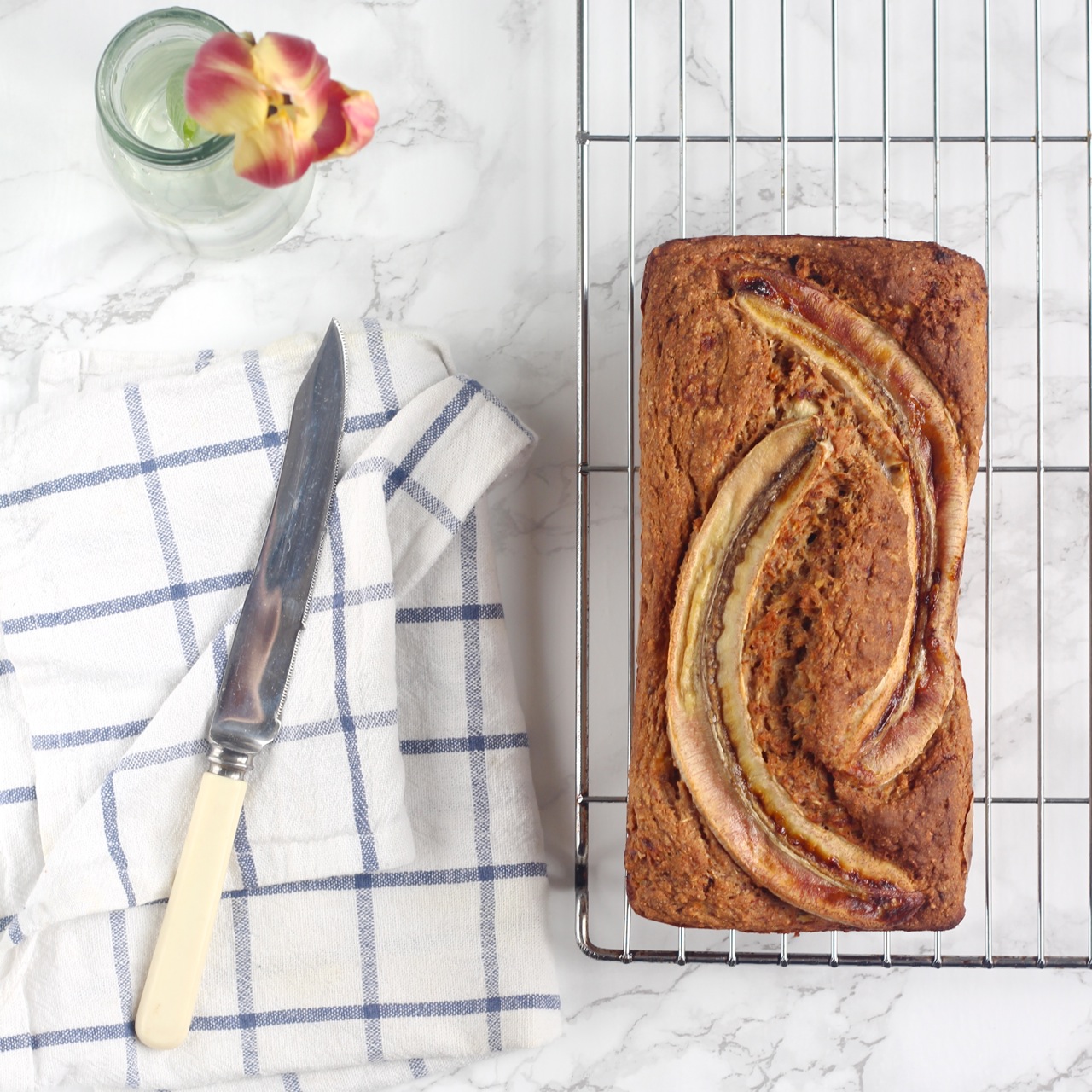 Banana Bread is always a crowd pleaser! Using wholemeal spelt flour and oats too, this banana bread contains lots of fibre.
---
Italian Focaccia Bread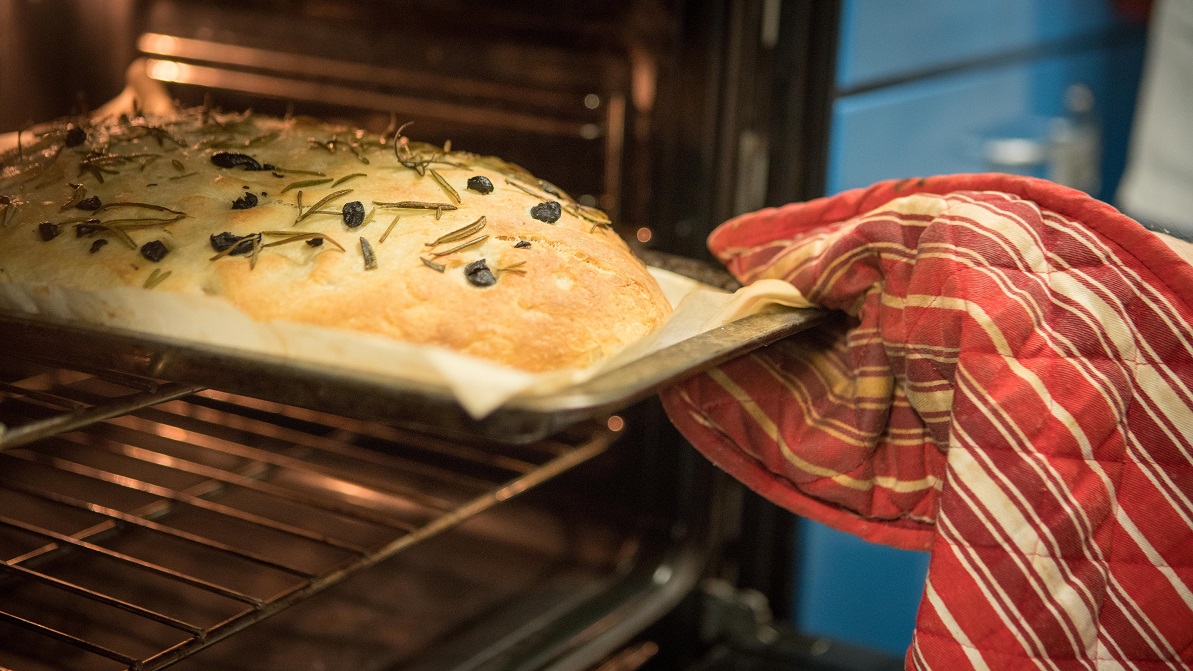 This is a wonderful bread to eat with pasta. It's soft and can be flavoured with your favourite herbs, garlic and any other toppings.
---
Gluten Free Quinoa and Chia Bread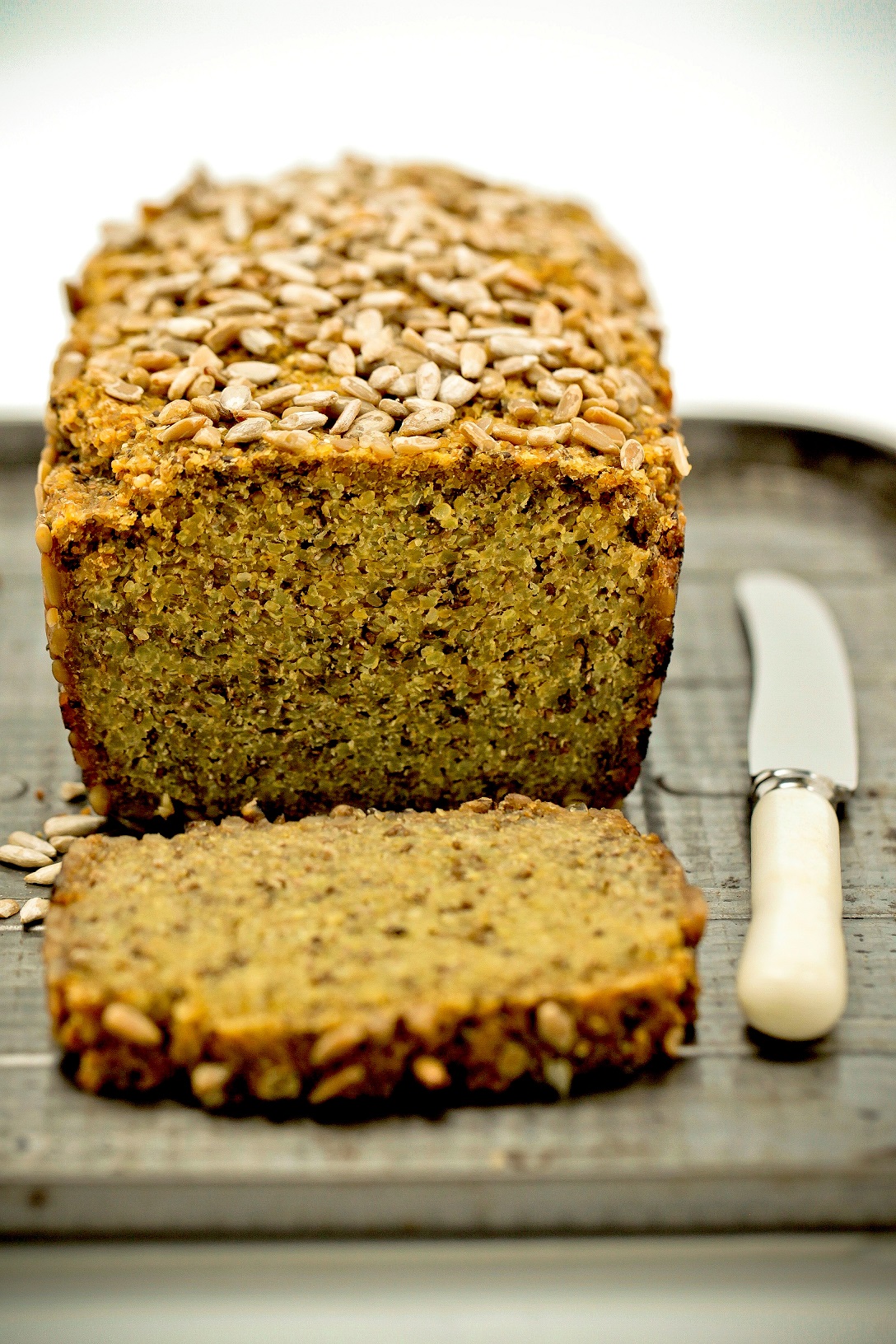 A gluten free bread recipe, packed full with health boosting nutrients from the awesome people at www.thehealthychef.com
---
Tuscan Chestnut Cake - Castagnaccio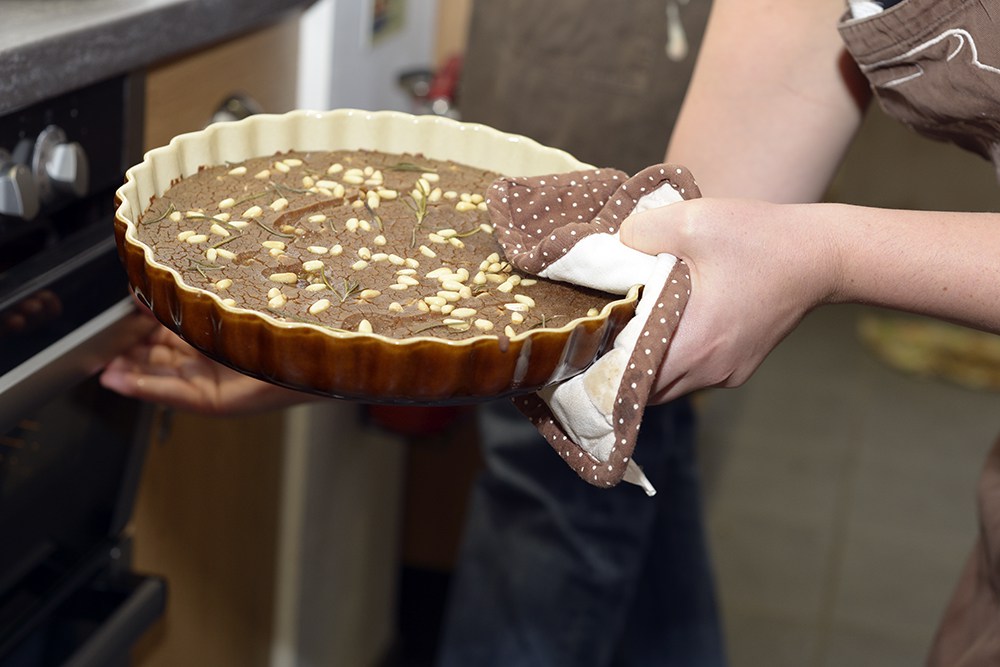 A traditional recipe from rural Tuscany, as well as being vegan, this cake is also gluten-free and sugar free – the way it was originally intended with no adaptations. Chestnut flour is naturally sweet, and this is enhanced by the use of sultanas.
---
Gram Flour Flatbread (GF)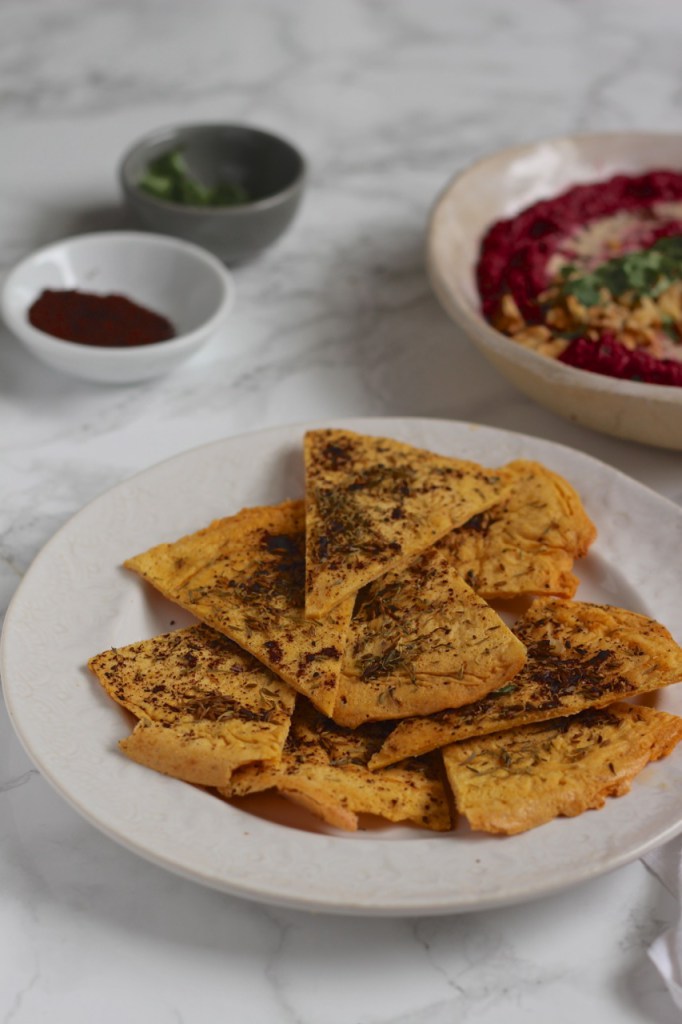 These Middle Eastern beauties are so simple to make. You first make a gram flour wrap then toast it in the oven, just as you would a real tortilla! And it's gluten free :-) A recipe from the fabulous Ceri Jones http://naturalkitchenadventures.com/
---
Tahini Almond Cookies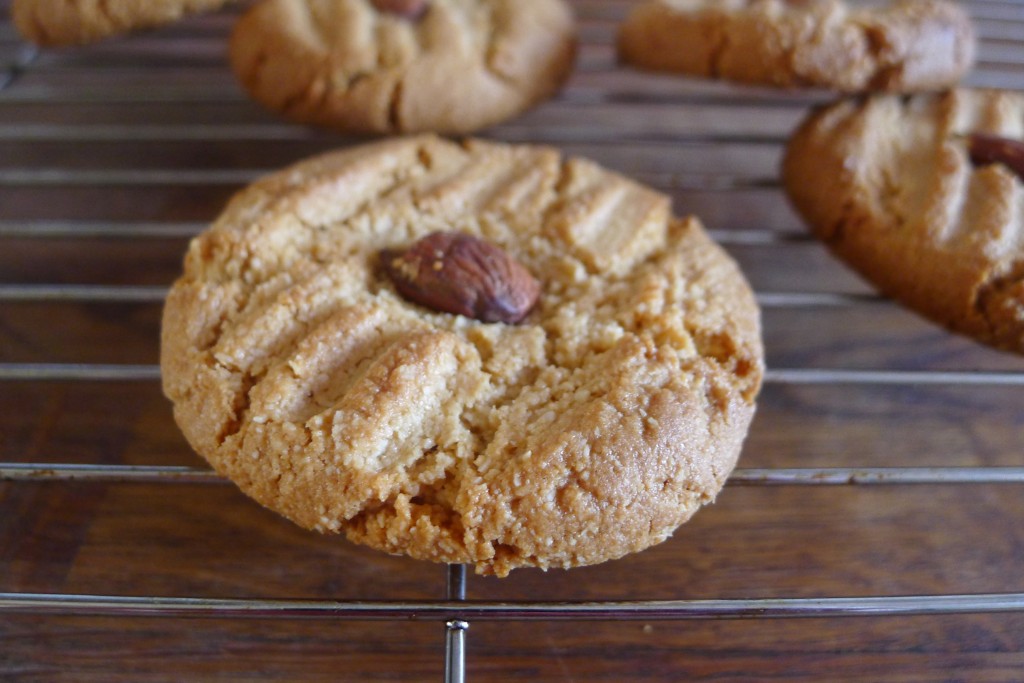 Nuts and seeds are full of minerals that support good health. Tahini especially contains calcium. These cookies are a great alternative to those made with white flour and sugar and go superbly with a cup of (green) tea.
---
Sweetcorn Waffles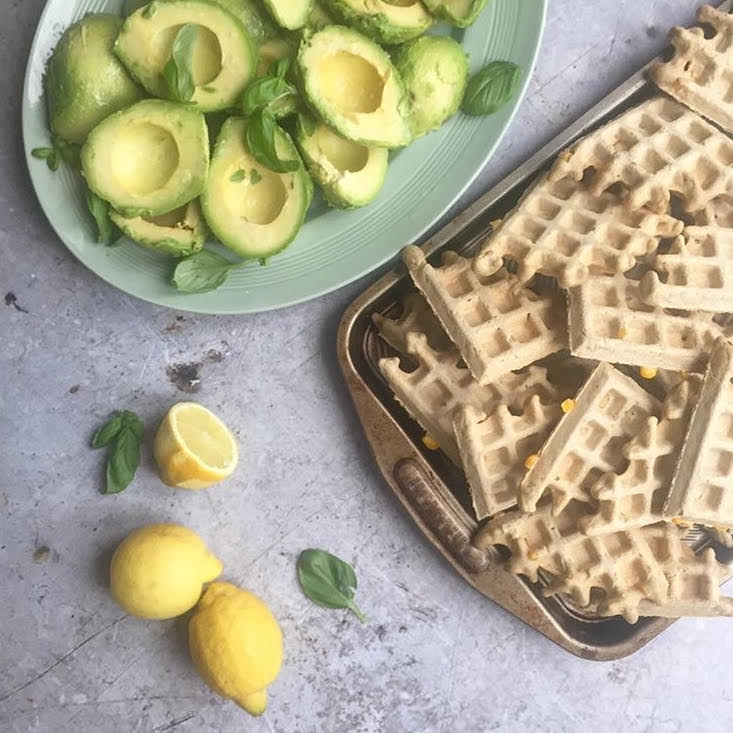 Serve these for brunch with smashed avocado and you'll make yourself very popular! This recipe uses curdled almond milk instead of traditional buttermilk in waffles for lift.
---
Corn Tortillas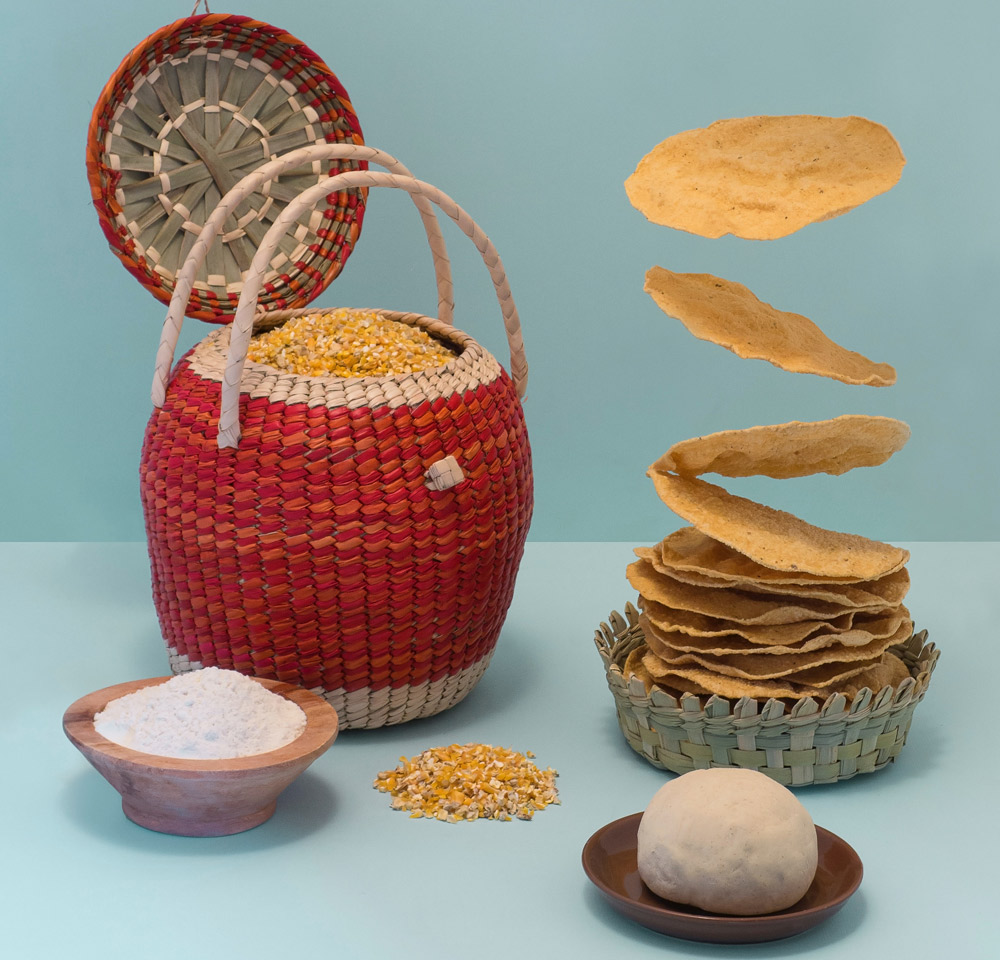 Quick and simple to make. They are a great accompaniment to many Mexican dishes and can also be deep fried to make tortilla chips!
---
Herbed Flatbreads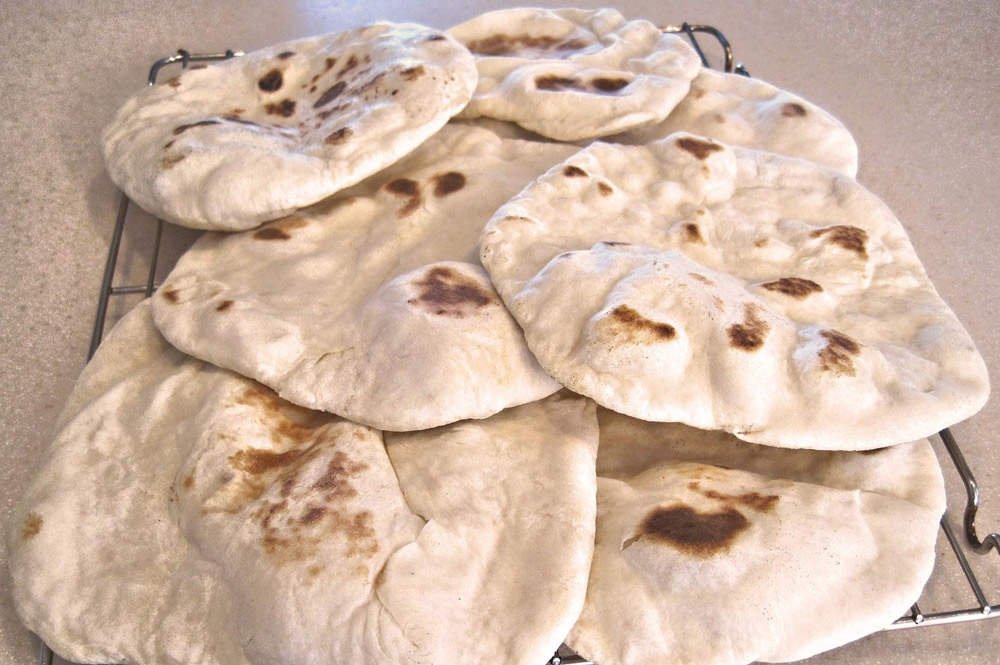 These flatbreads are full of fibre, and will keep you fuller and more satisfied for longer!
---
Black Bean Chilli Chocolate Cookies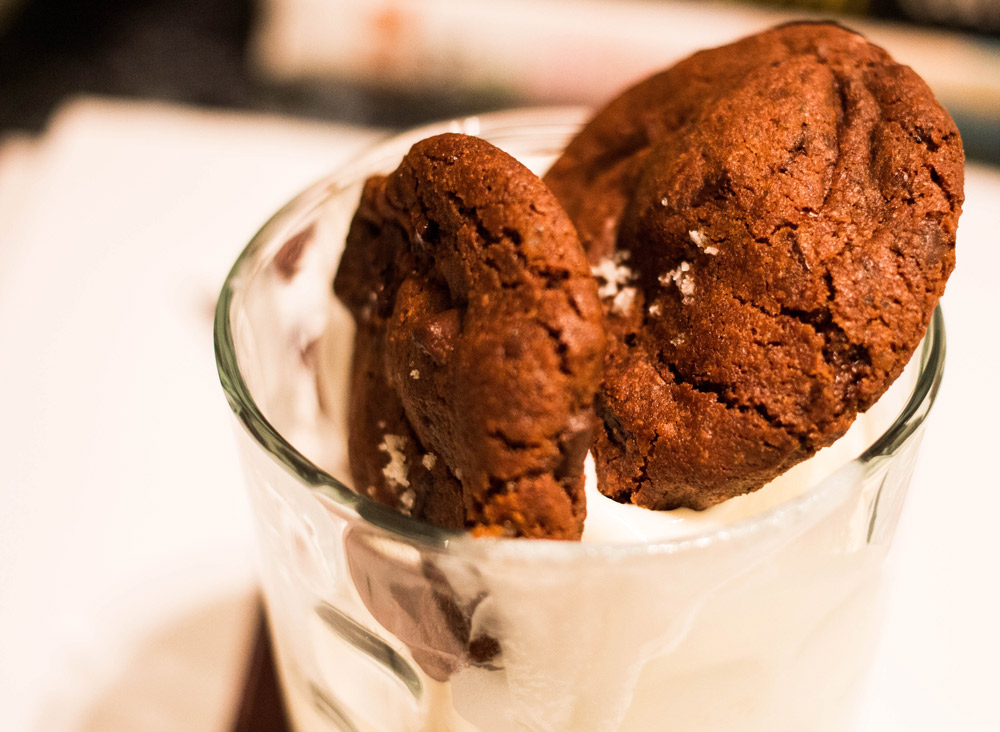 Turn up the heat with these little beauties...
---
Cardamom & Cinnamon Biscuits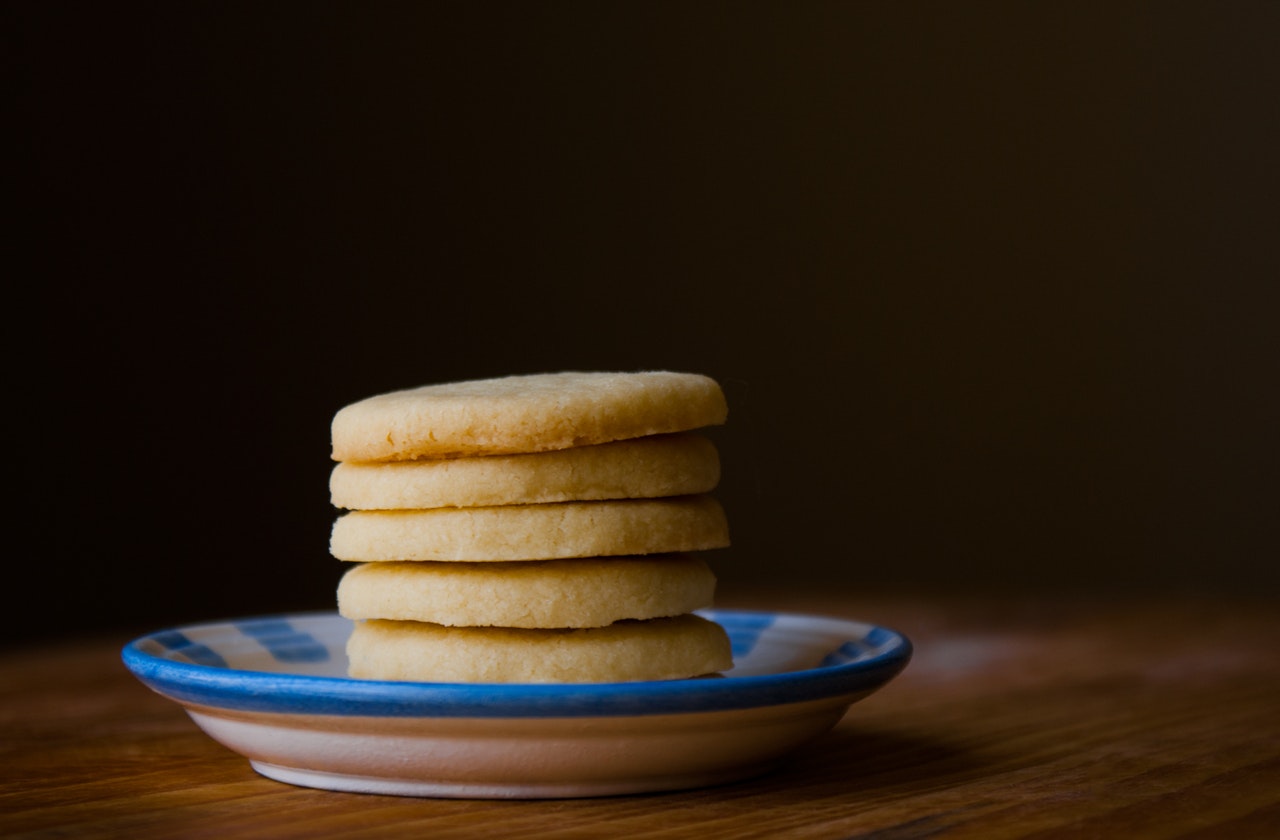 Lovely scented biscuits, wonderful with tea.
---
Gluten Free Chocolate Chip Cookies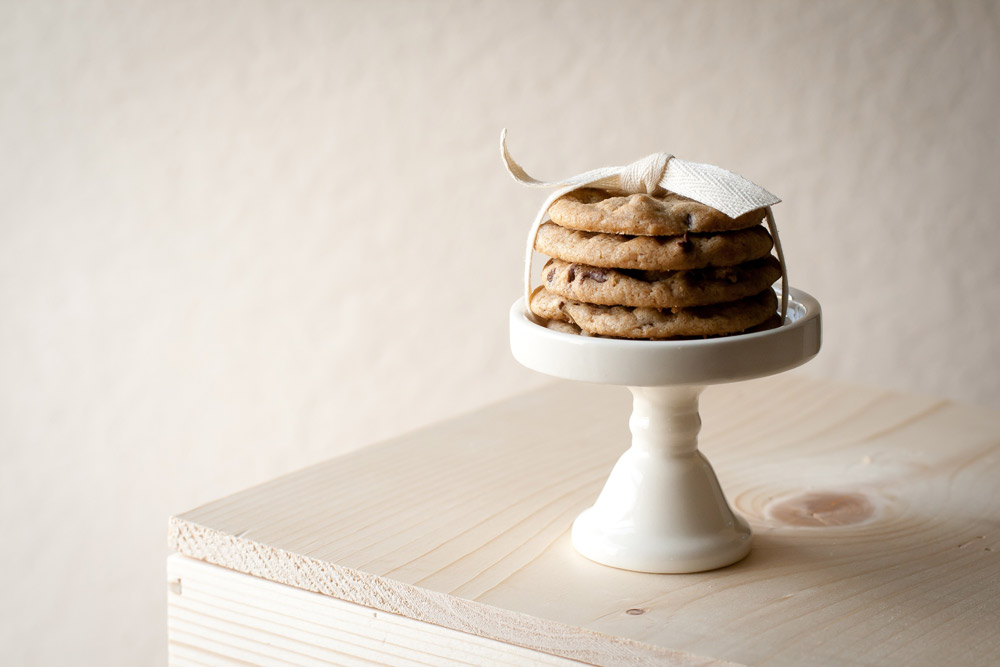 'Tis the season to indulge a little... So bake these gluten free delights and enjoy!
---
Carrot Cake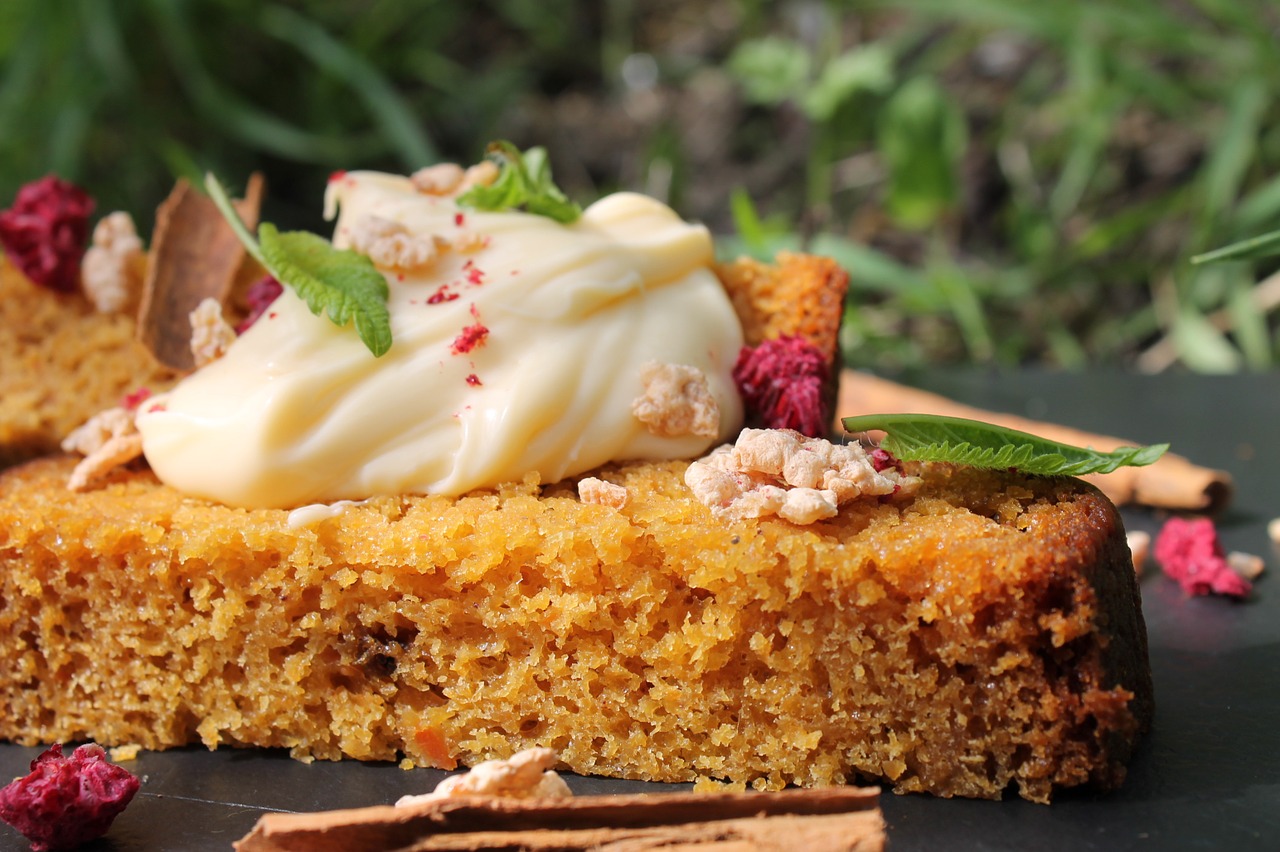 A lovely loaf cake with a hint of ginger and cinnamon - perfect for the festive season!
---
Spiced Spelt Biscuits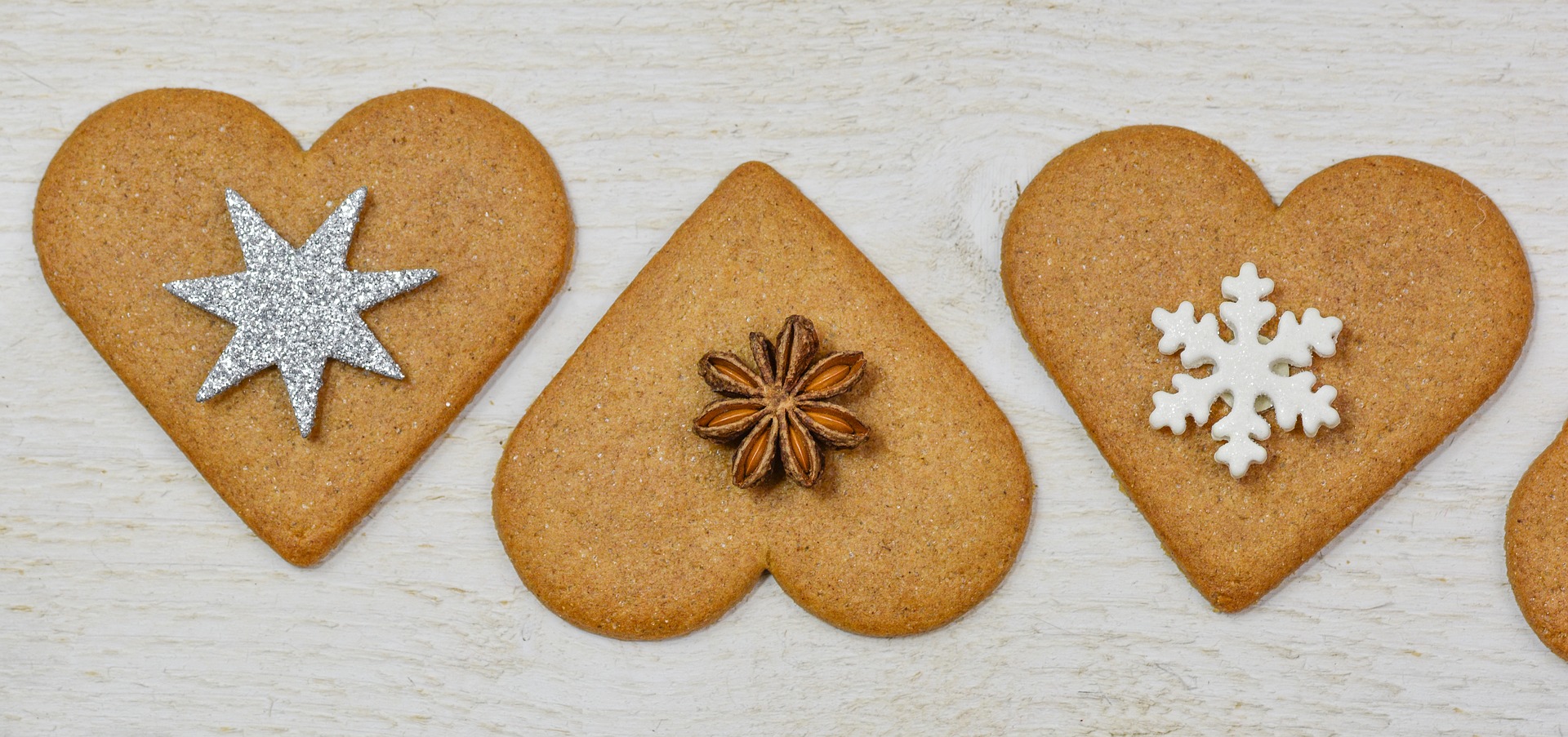 Quick and easy, spiced with ginger and clove!
---
Gluten Free Pumpkin Muffin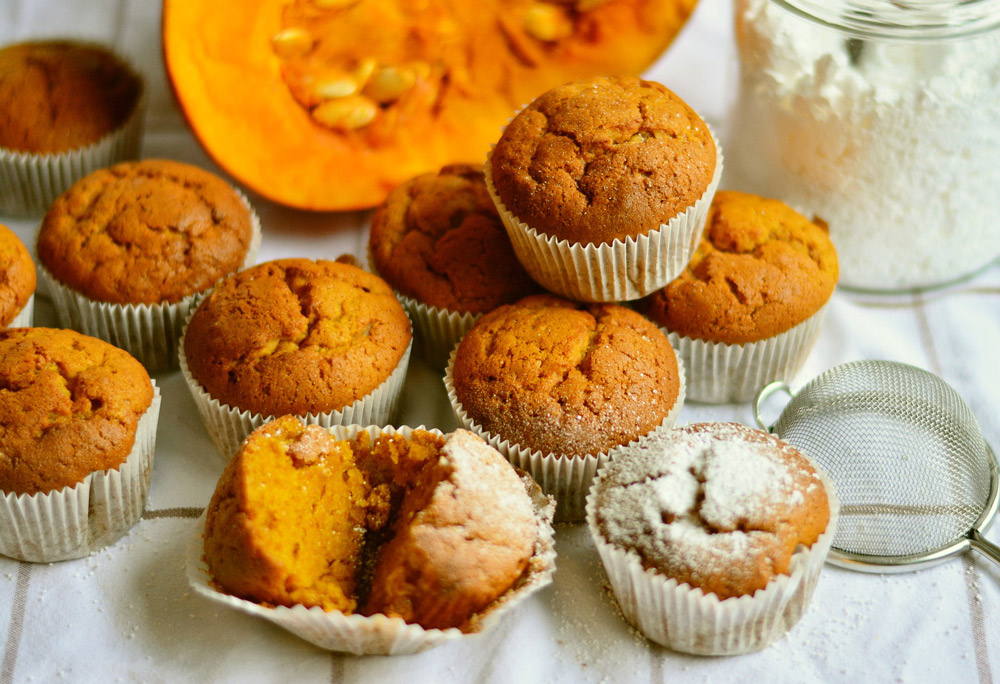 It's pumpkin season! Rather than the usual savoury roast pumpkin dishes we think this is a great sweet muffin to add to your Autumn cooking. Have one for a breakfast treat or indulge in an afternoon with a cup of herbal tea
---
Mixed Berry Muffins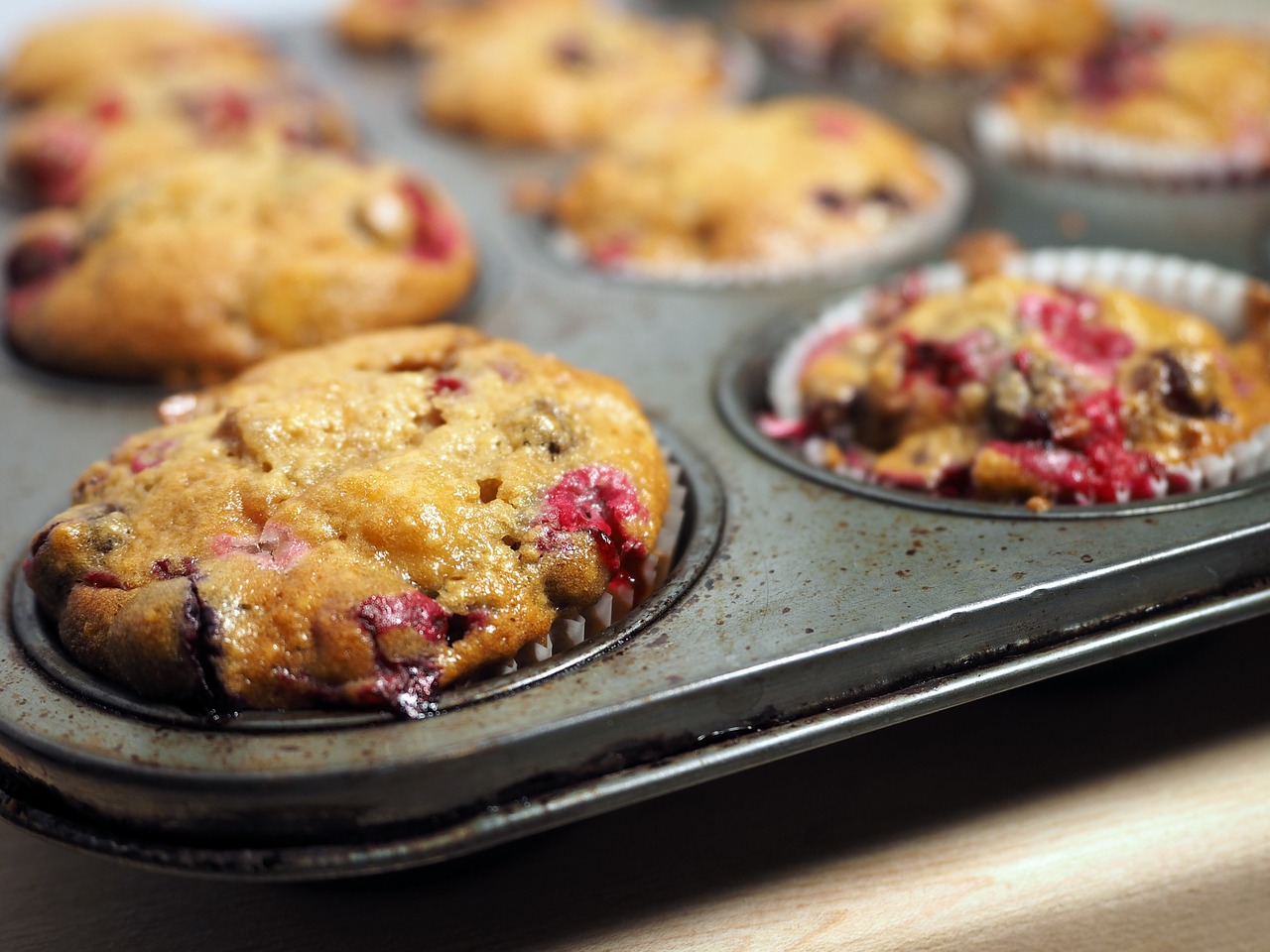 Yield: 12. A classic breakfast muffin, light on the sugar and made with wholewheat spelt flour. This recipe came from Jayne Totty who runs our Healthy Baking Masterclasses.
---
Banana Breakfast Bread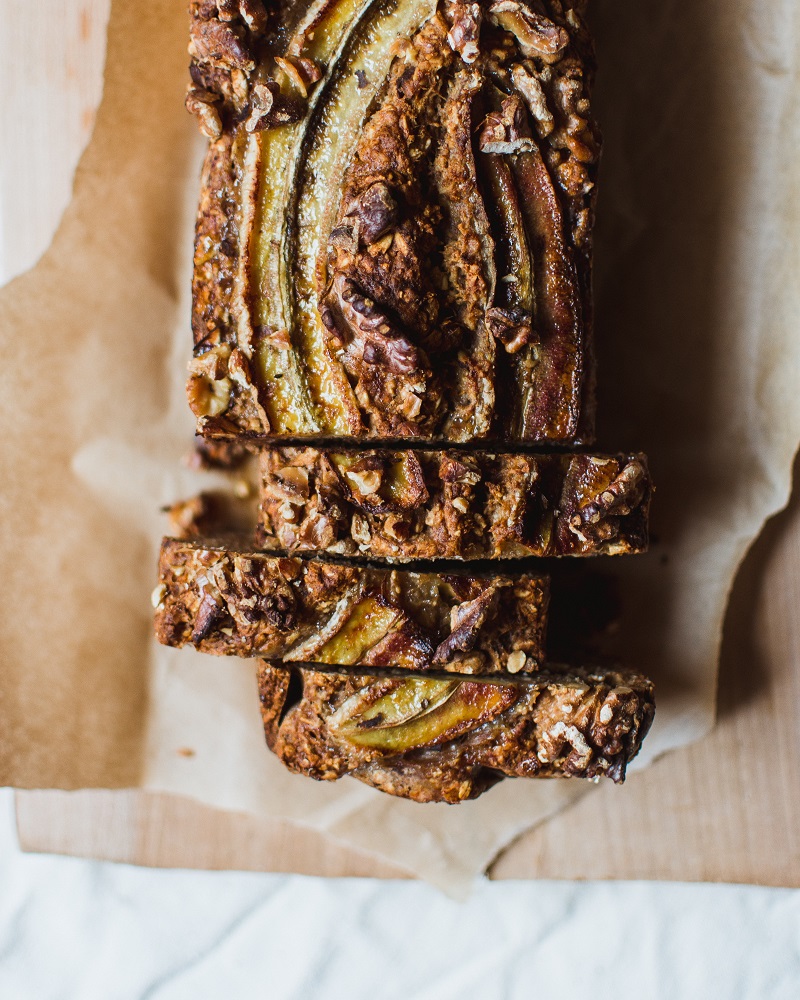 This sweet soft loaf cake is ideal for breakfast and brunch. You can play with the recipe, adding nuts, seeds, or other ingredients of your choice to create different textures.
---
Soda Bread With Seeds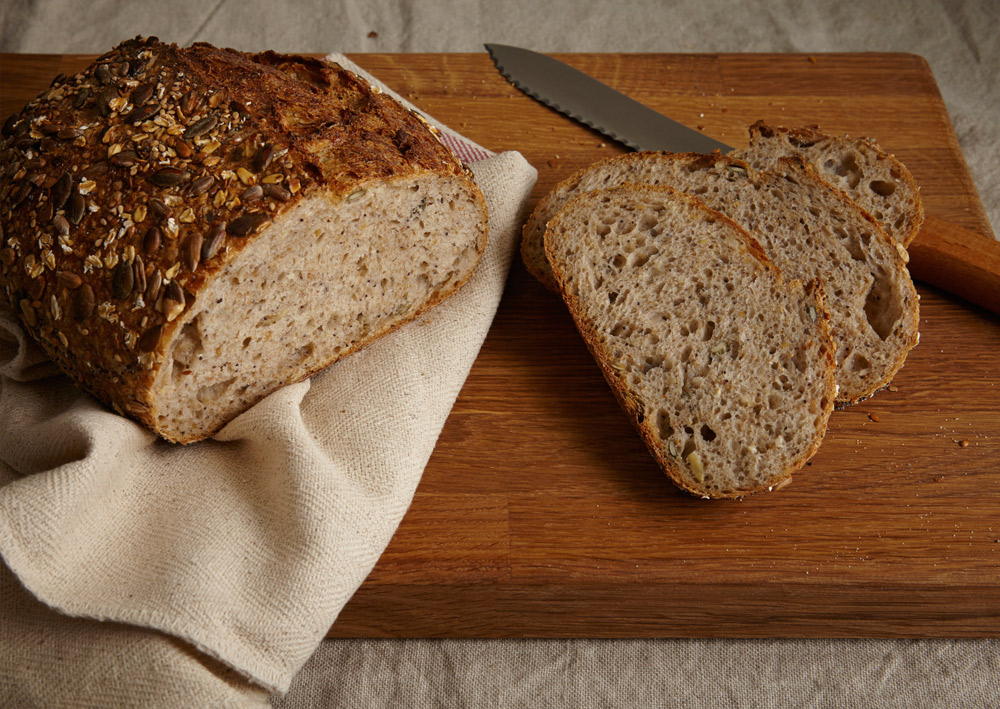 This is such a quick and easy bread recipe, it's always hugely popular here at Made in Hackney.
---
Rye Crackers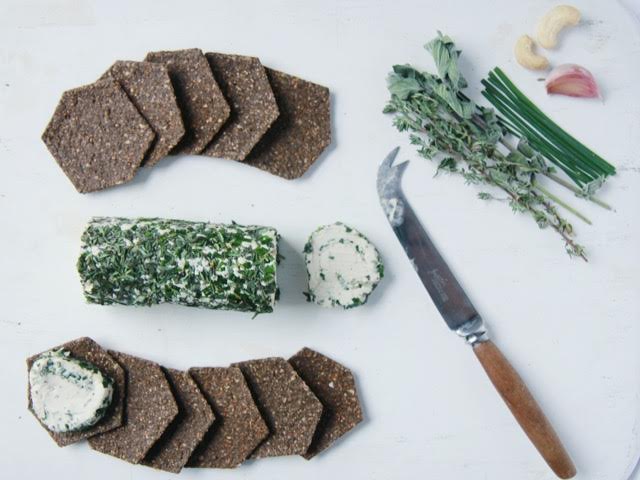 Quick and easy to make, why not enjoy this healthy snack with some Hummus or nut butter.
---