---
Thai Pumpkin Soup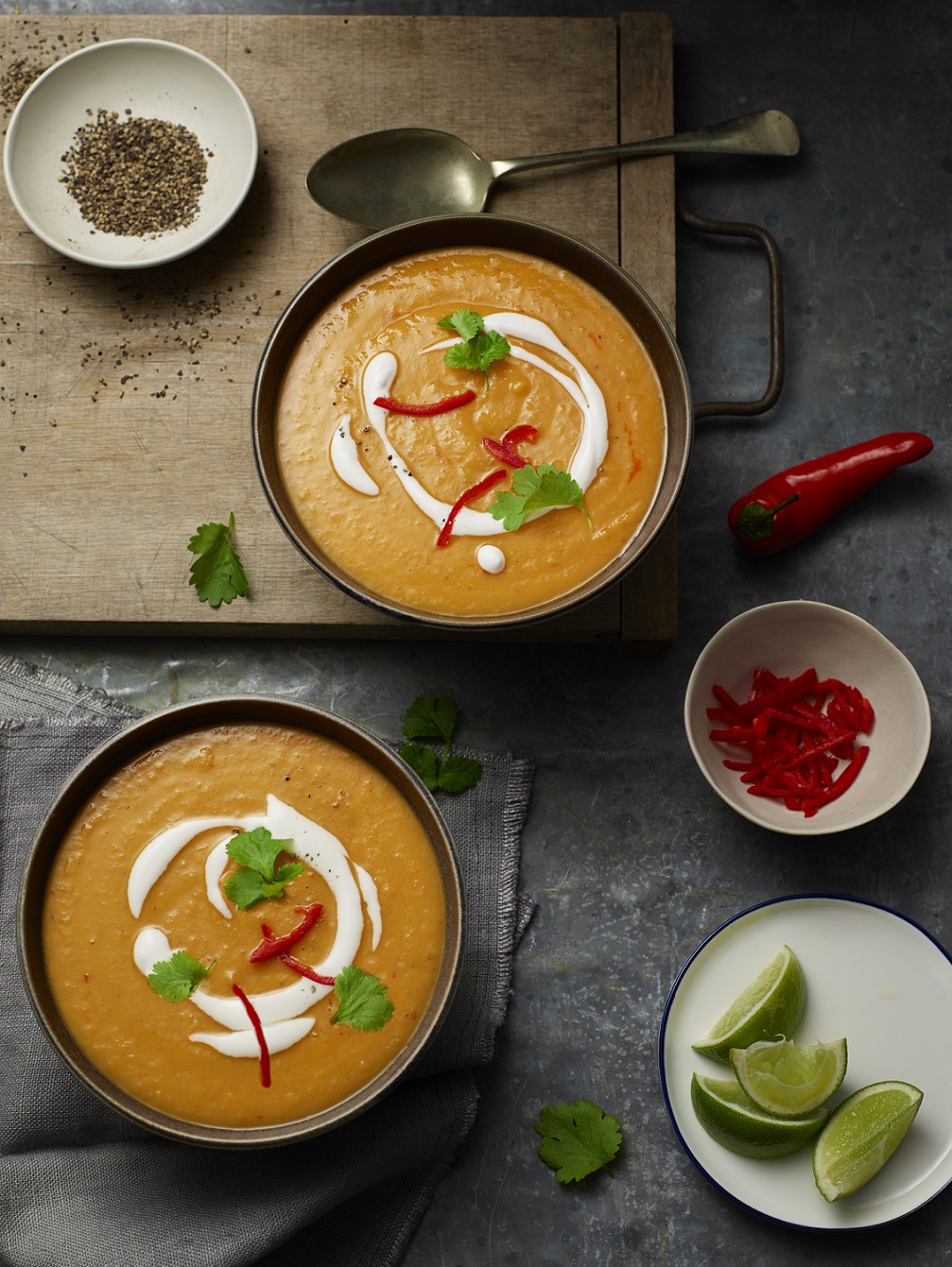 This warming soup is a great way to use up leftover thai curry paste. The recipe is by MIH chef Mark Breen from our Thrifty Feasts 2 recipe book.
---
Pea and Mint Soup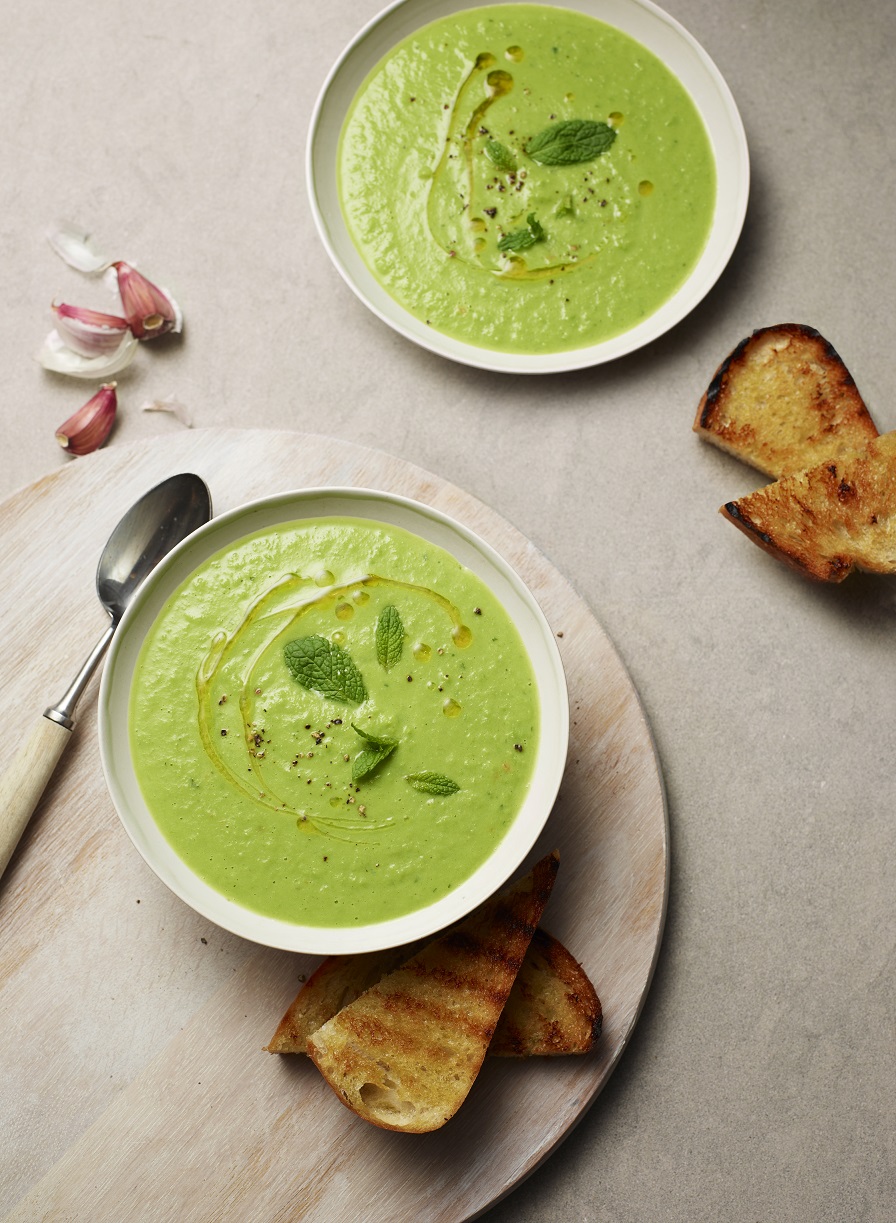 A classic soup to be enjoyed hot or cold. The recipe is by MIH chef Mark Breen from our Thrifty Feasts 2 recipe book.
---
Beetroot and Ginger Soup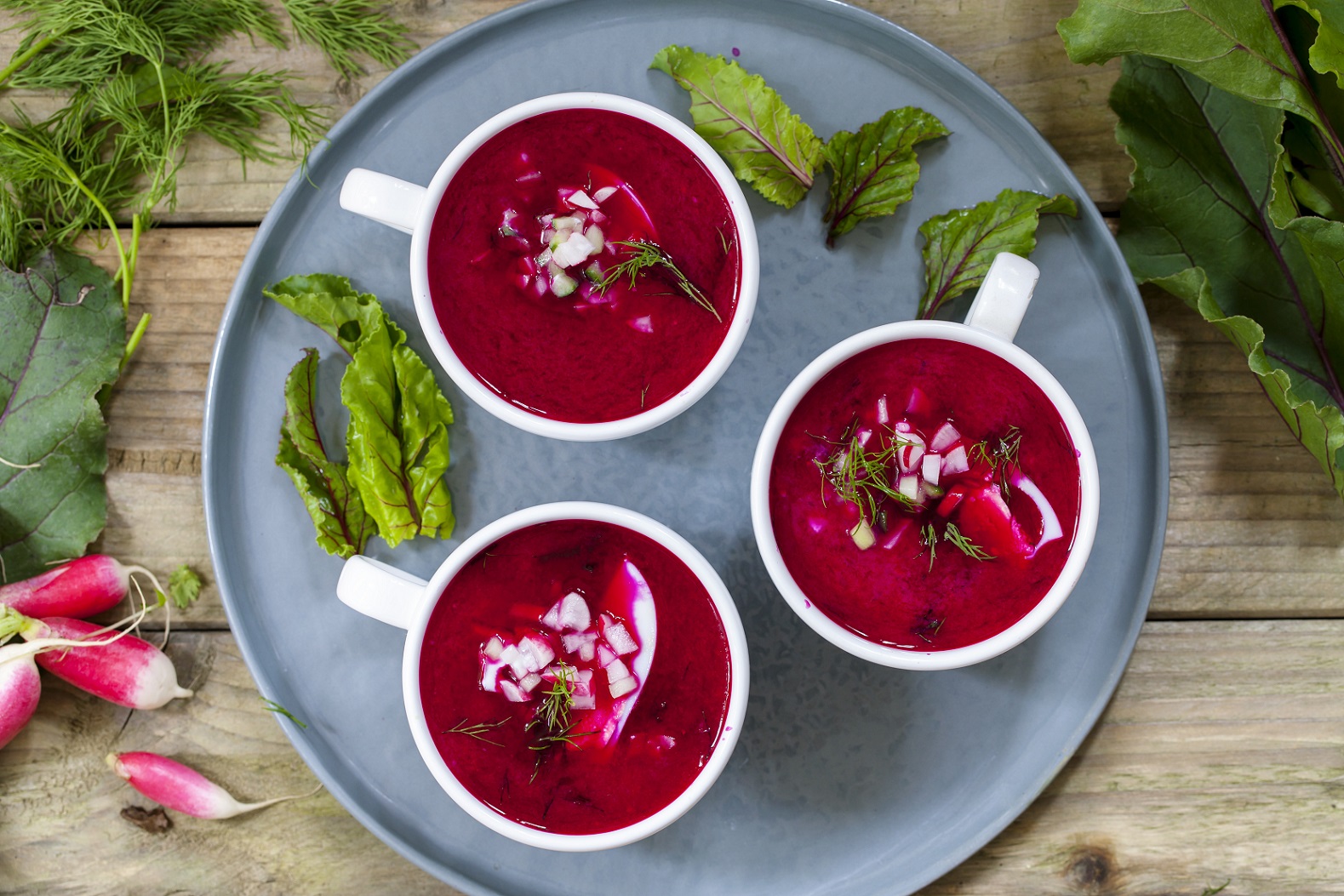 This soup for all seasons is given a warming kick by the addition of ginger and orange. The recipe is by MIH chef Mark Breen from our Thrifty Feasts 2 recipe book.
---
Carrot and Coriander Soup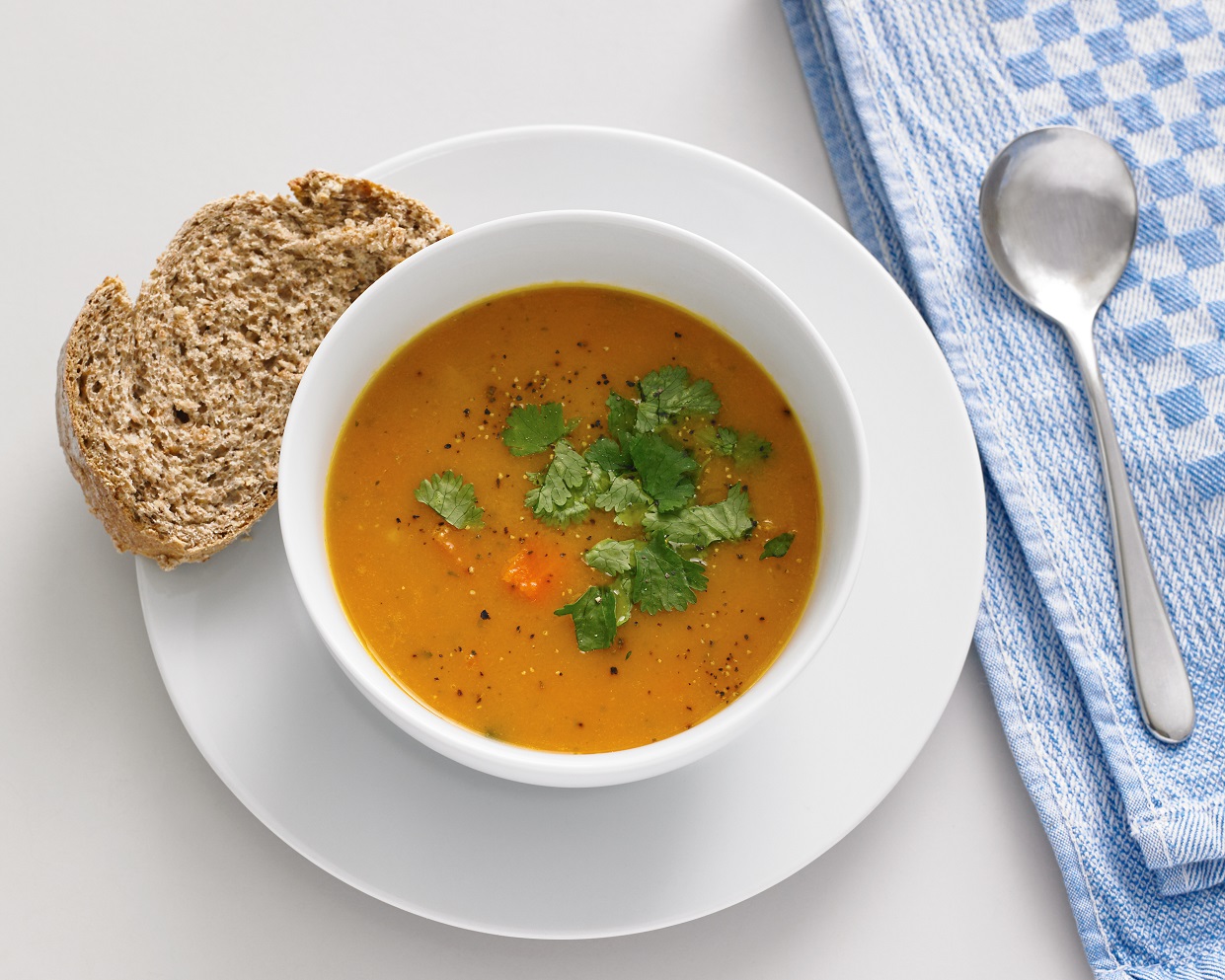 A delicious classic. The fresh orange juice adds a tasty zing. Perfect for cold days.
---
Pea and Watercress Soup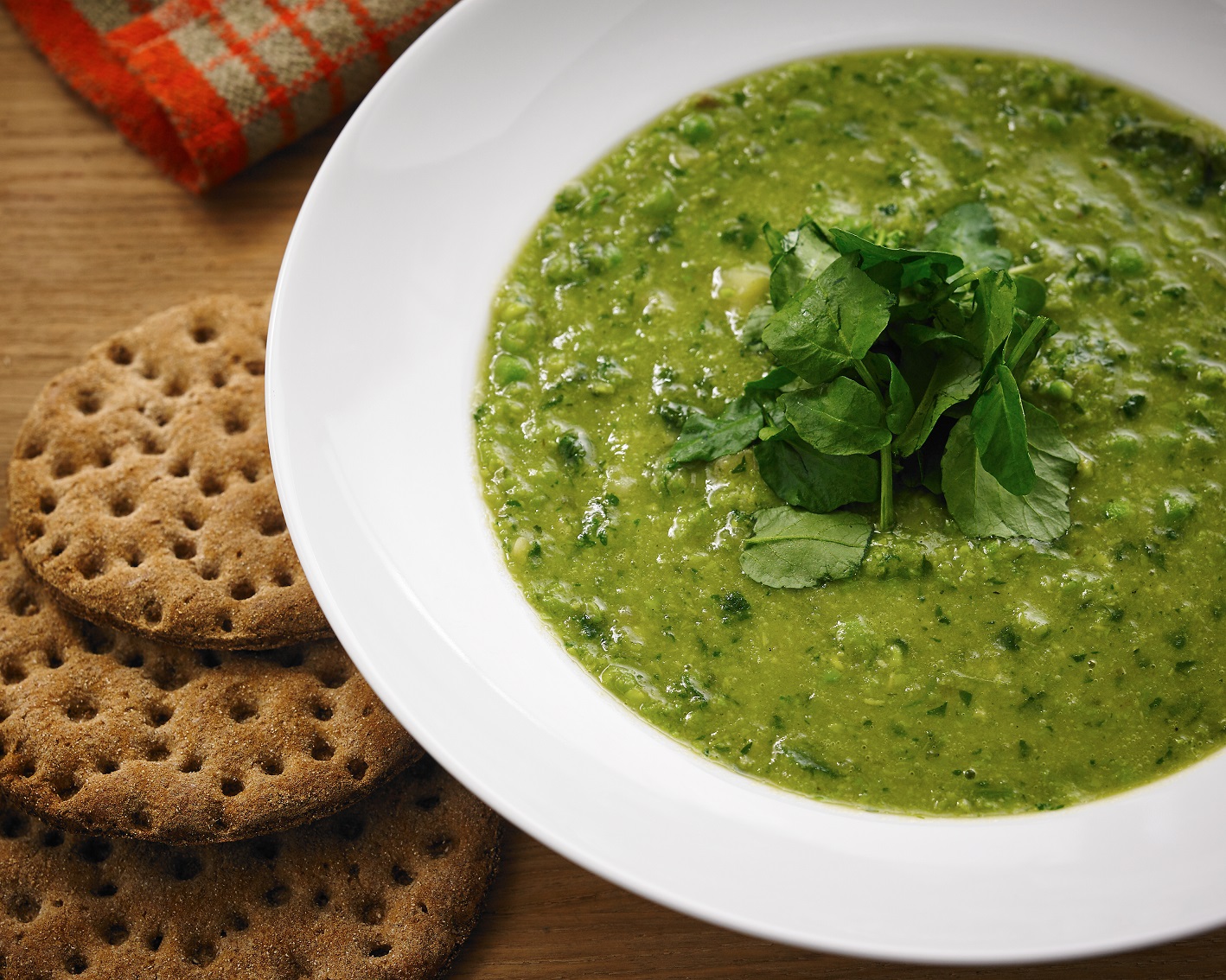 This hearty Spring soup is quick & easy to make and packed full of greens!
---
Mushroom soup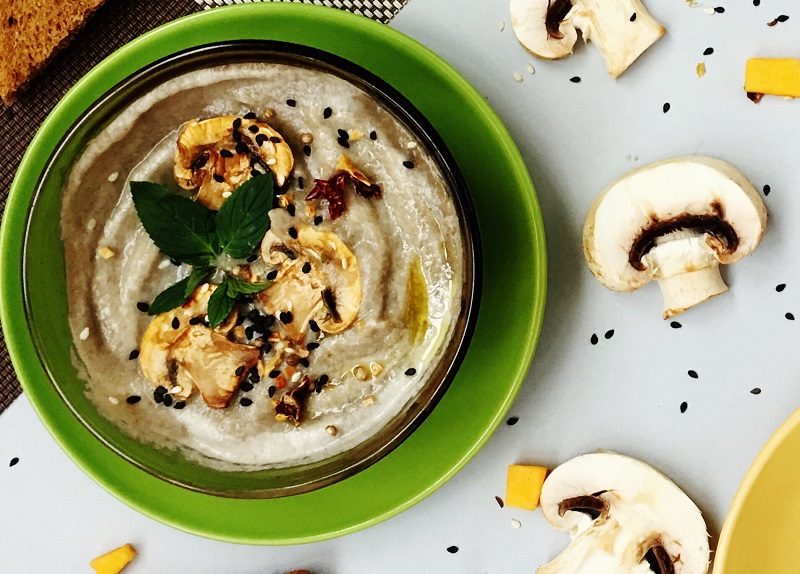 Mushrooms have powerful immune boosting properties (called beta glucans) so are ideal to stave off colds and flu in winter. A bowl of soup as a starter is also a good way to get one of your 7 cupfuls of plants a day for the fibre to feed the good bacteria in the gut and help overall health.
---
Thai Pumpkin Soup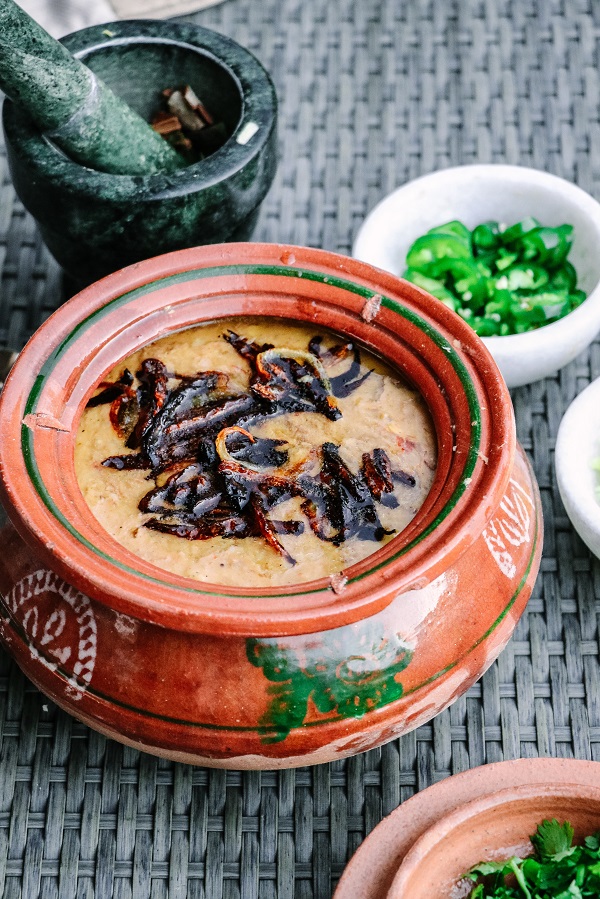 A delicious and creamy soup which can also be eaten a a curry by using less liquid.
---
Splendid Tuberous Soup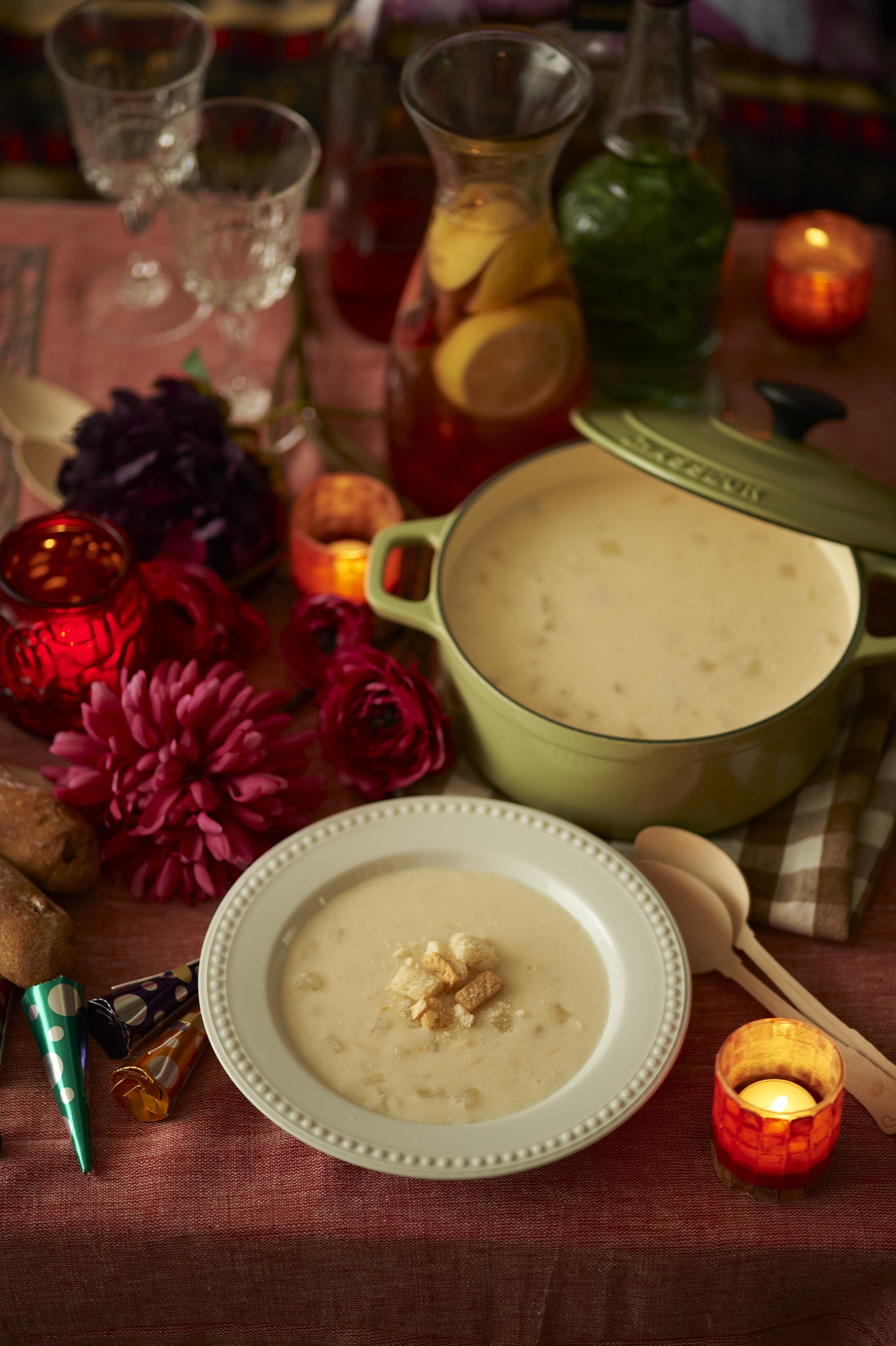 A simple smooth tasting and filling soup to savour to using two different types of tubers, the humble potato and Jerusalem artichokes
---
Nettle Soup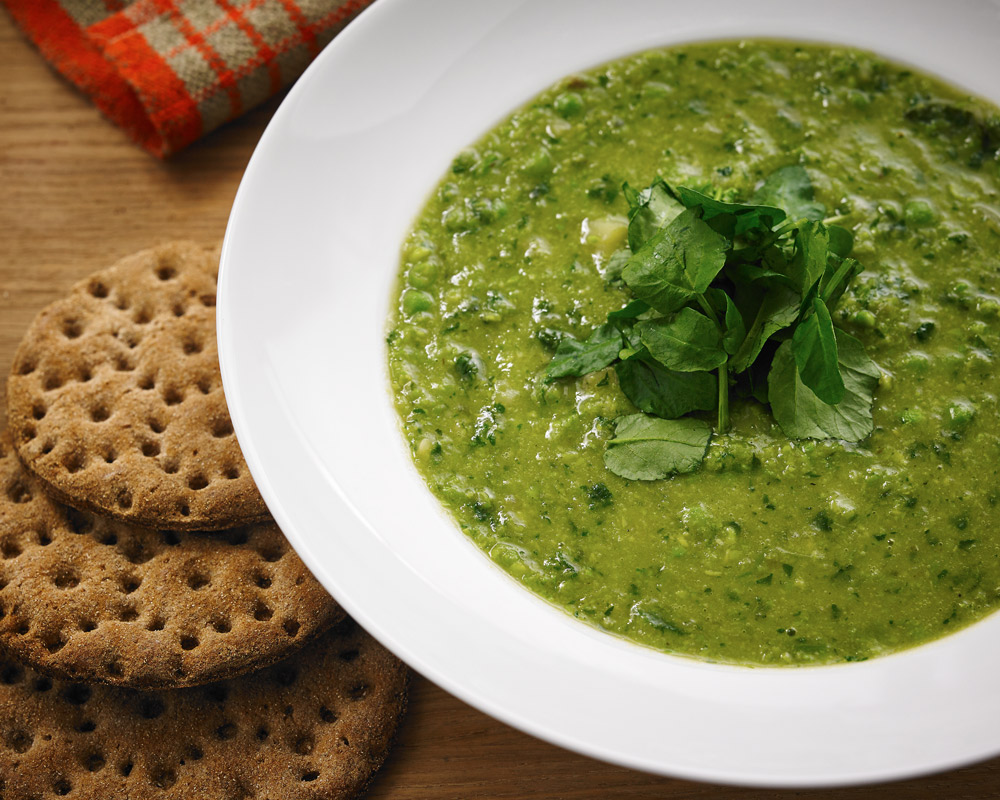 Nettles are nature's free medicine. Nettles can be used in almost any dish just as you would use spinach. When cooked they taste similar to spinach and a great way to sample this incredible free food source for the first time is by making soup.
---
Gold Rush Butternut Soup with Smoky Chickpea Croutons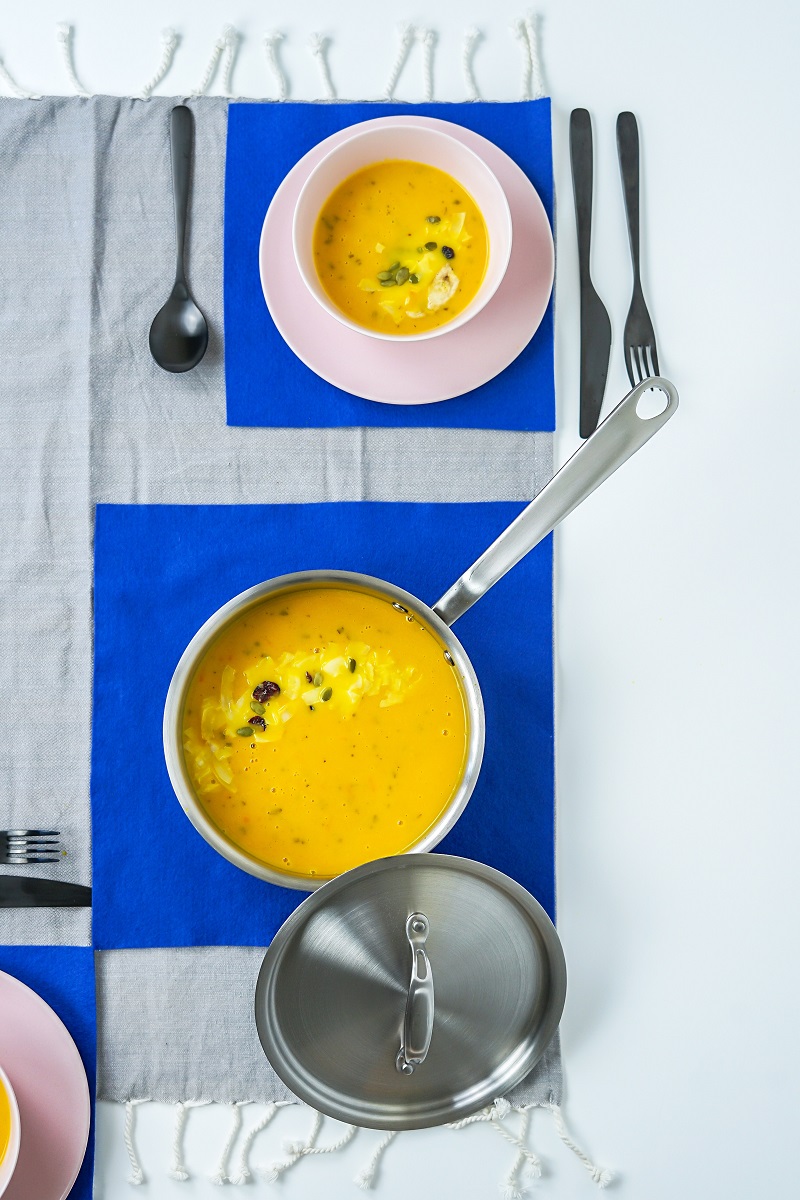 The colour of this soup gives a clue to its nutritional benefits, butternut squash is high in fibre and it has a low glycaemic load, so helps to keep your blood sugar balanced. The smoky chickpea croutons add a kick, some crunch and extra protein to the soup.
---
Cauli, Kale and Coconut Soup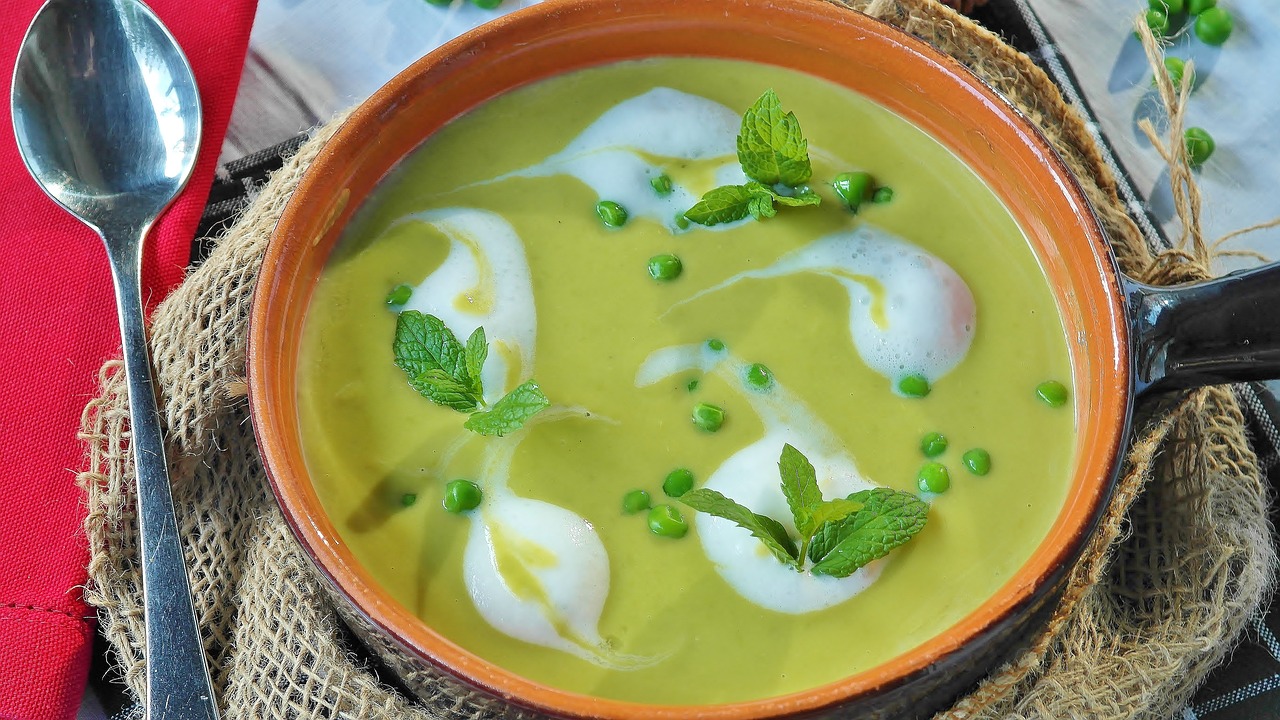 This nourishing soup is a speedy, throw-it-together recipe for cold winter days and nights.
---
Pumpkin Soup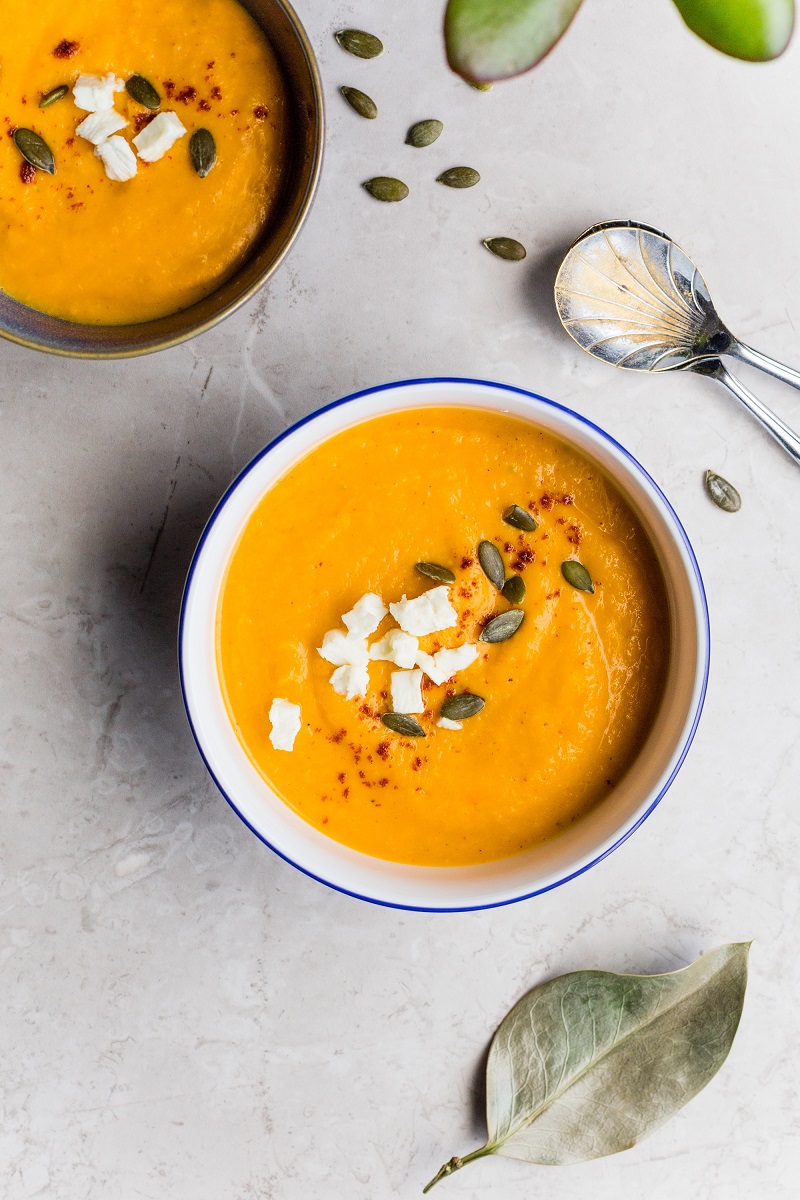 If you are making lanterns for Halloween, this is a good use for the delicious pumpkin flesh so nothing goes to waste! Delicious regardless of whether you're making at Halloween or not.
---
Cucumber & Mint Gazpacho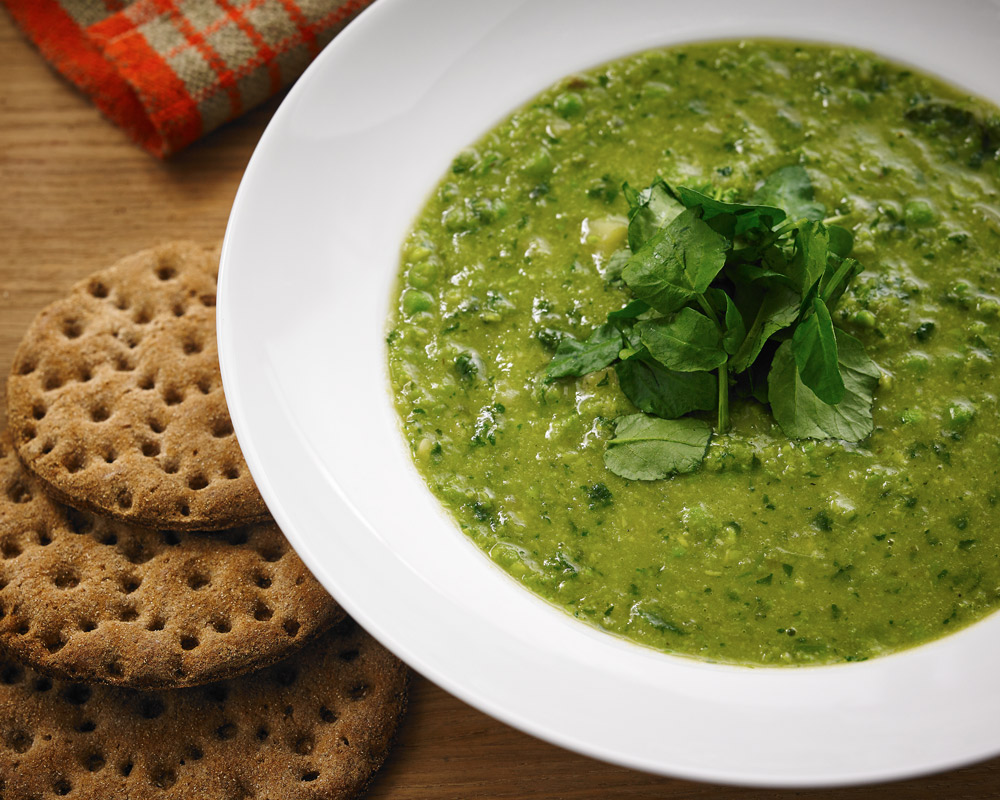 Cucumber is a hydrating vegetable, rich in B vitamins. Cucumbers also contain potassium, magnesium and fibre, which help to regulate blood pressure. The almonds make this soup creamy also adding protein and Vitamin E to this dish.
---
Parsnip and Ginger Soup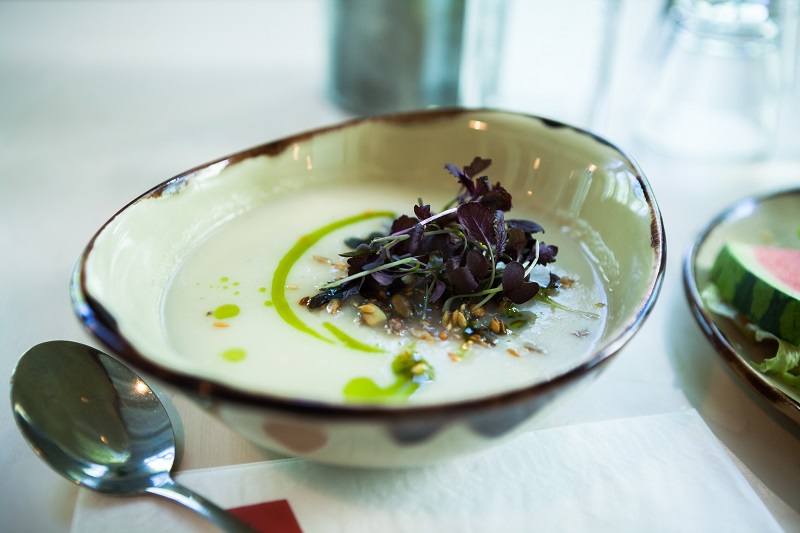 A creamy rich soup with delicate flavours. Delicious with soda bread.
---
Nettle & Sweet Potato Soup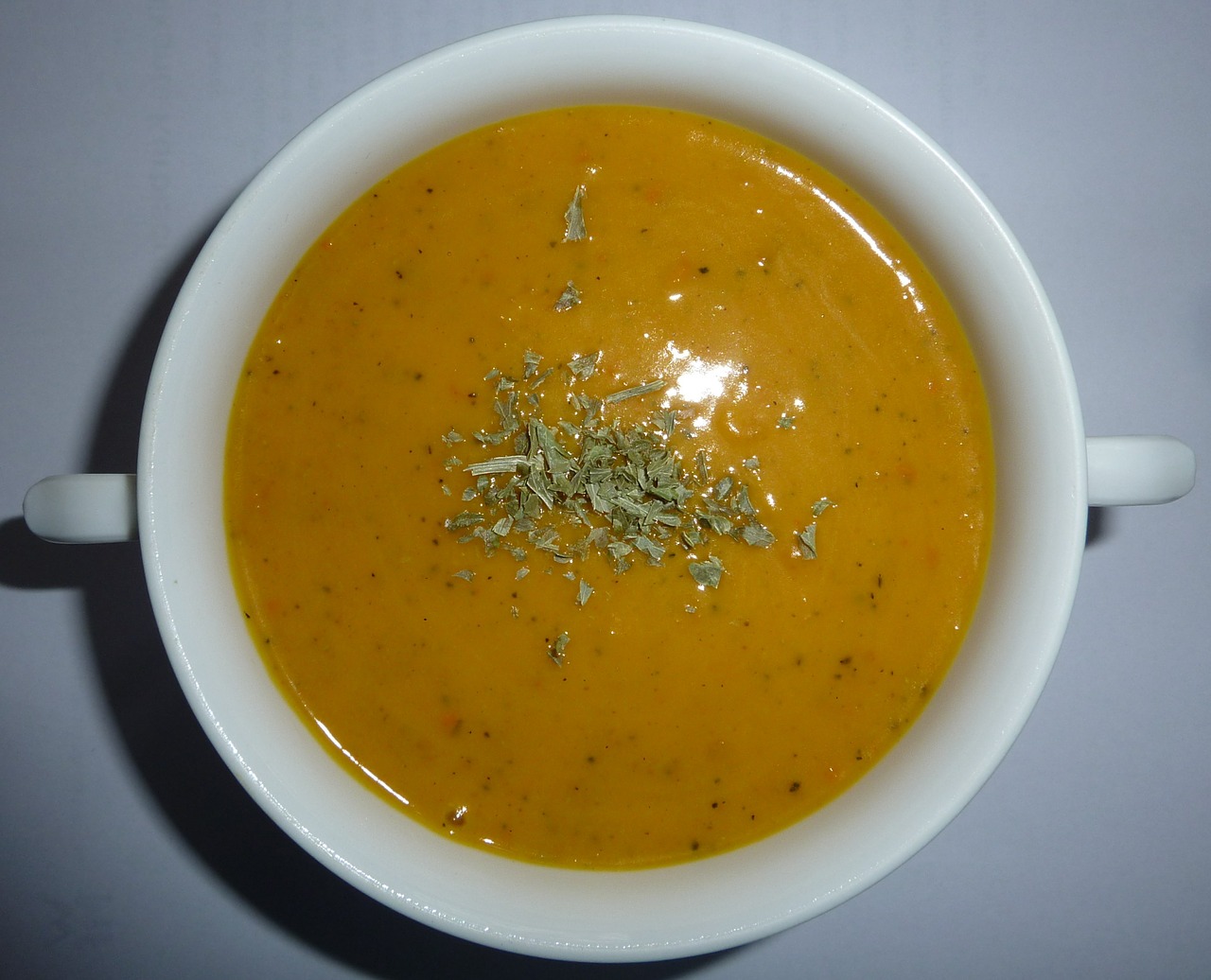 This nourishing soup utilises the UK's most underused free 'superfood' - the mighty nettle. Tasty, simple to make and packed full of goodness.
---
Thai Squash and Carrot Soup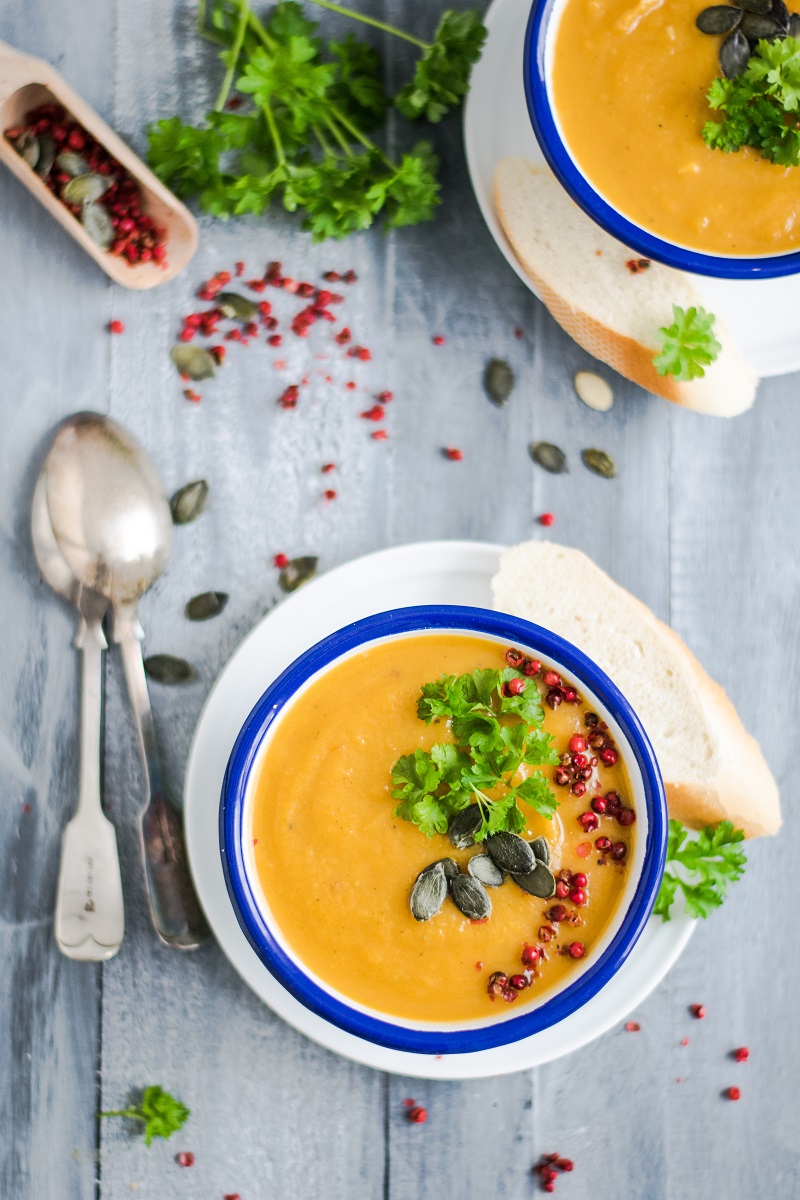 A simple seasonal soup!
---
Courgette, Pea & Mint Soup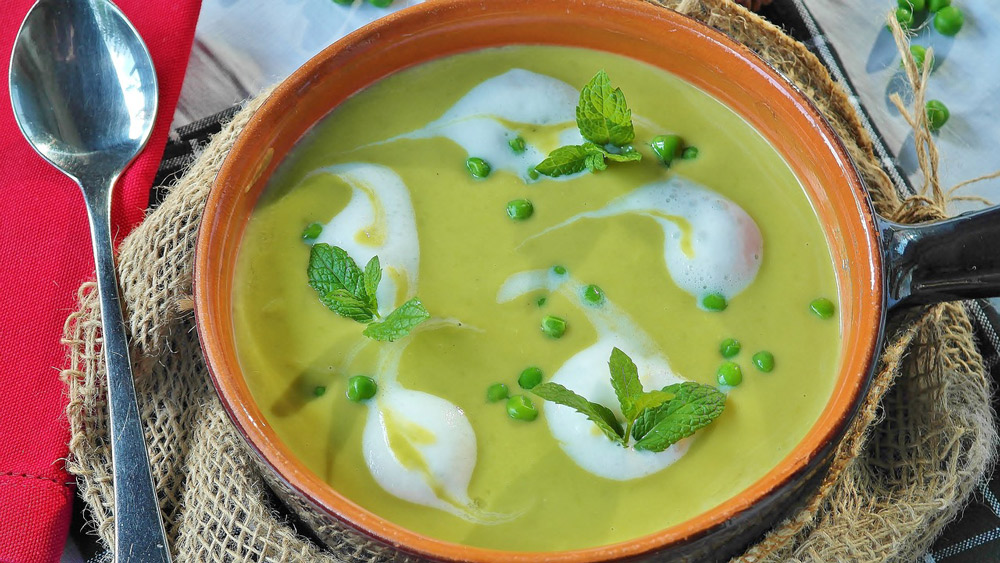 This fresh soup works equally well warm or cold. It's a great way to use courgettes at the bottom of your fridge that are getting a bit soft.
---
Gazpacho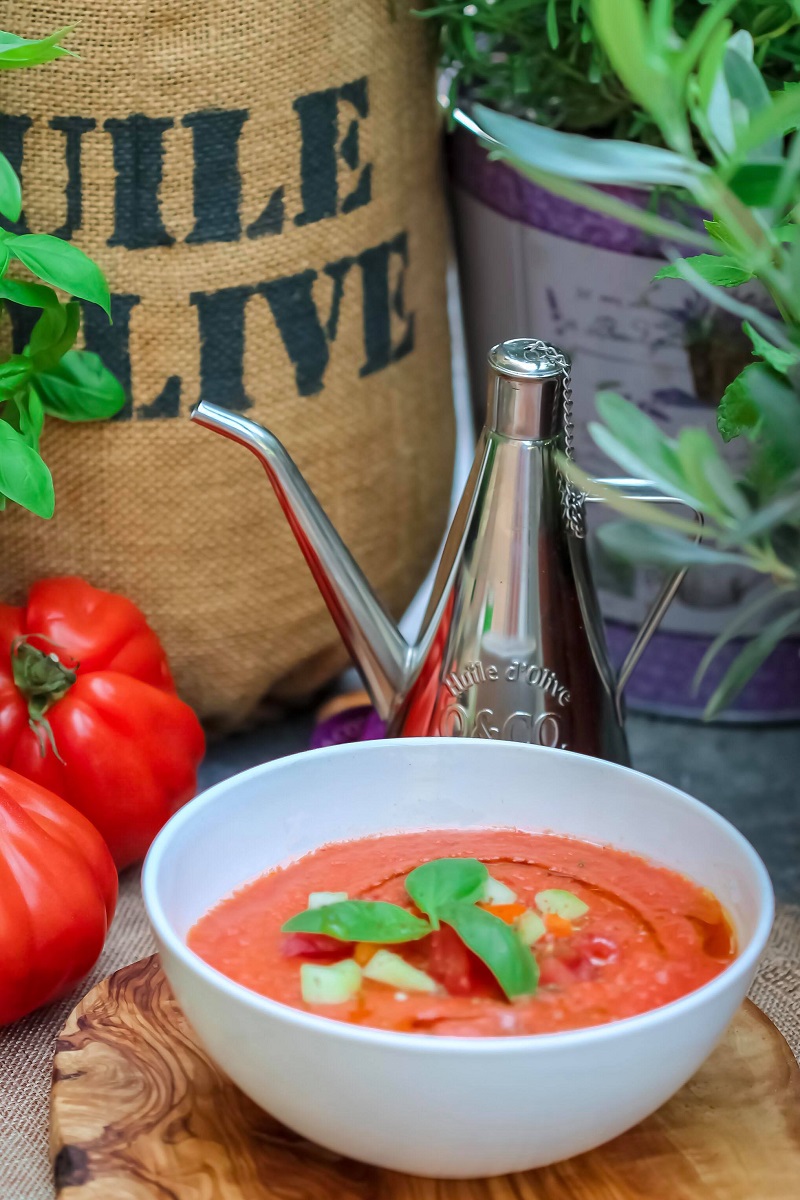 A refreshing summer soup to make with all your salad vegetables. No cooking required!
---