---
Quinoa and Squash Salad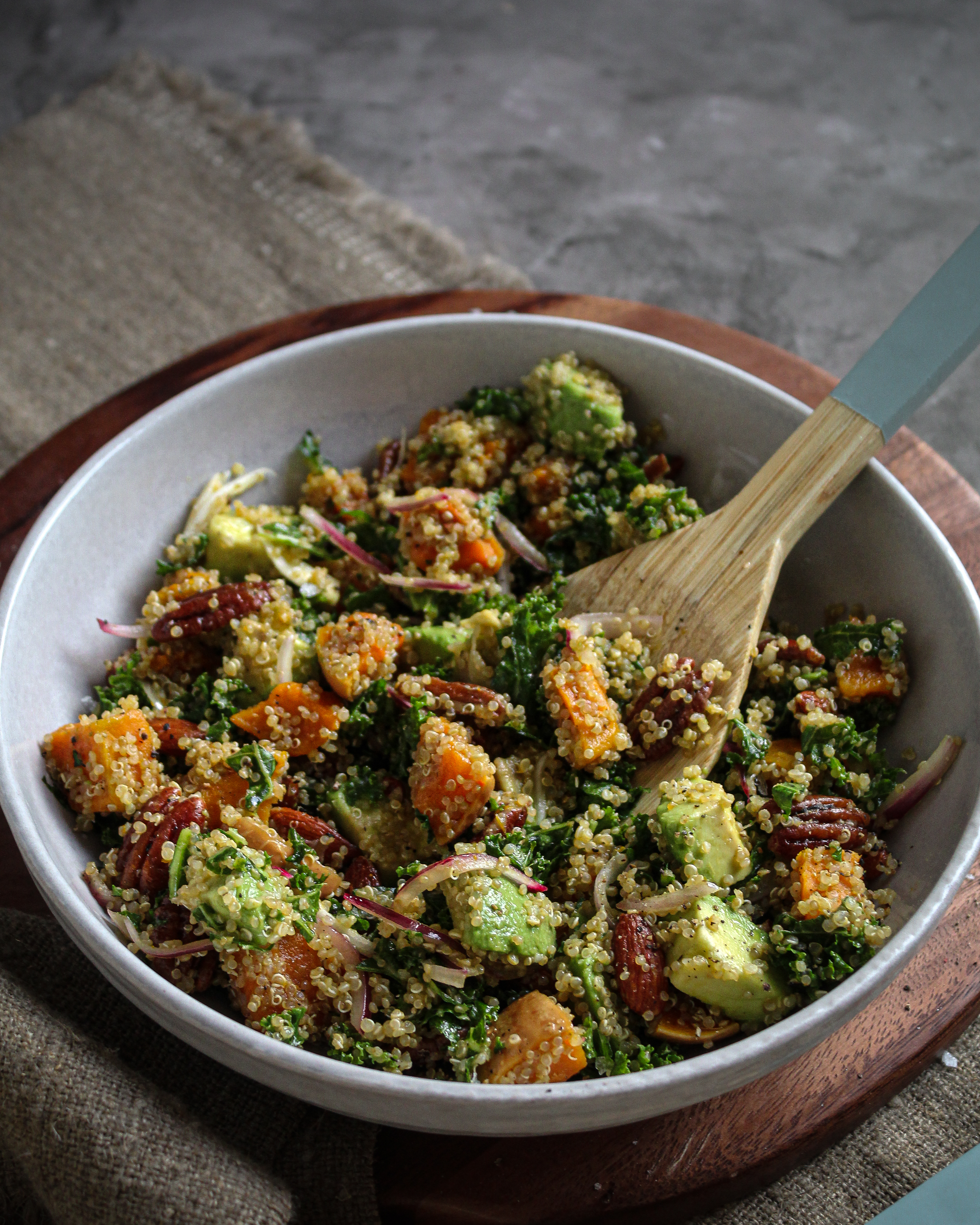 This fabulous recipe is from MIH teacher, trustee & co-founder of the Diverse Nutrition Association Melissa Saint Hill. Want more? Of course you do! Check out more of her stunning recipes over at @the_bare_scientist on Instagram.
---
Winter tabbouleh with a blood orange dressing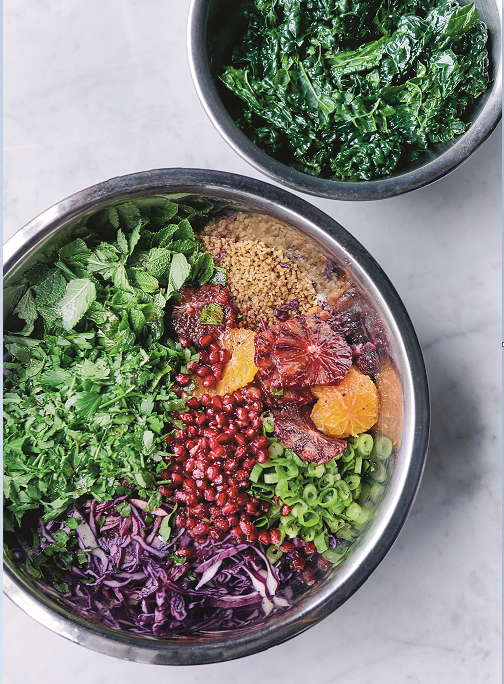 This flavour packed dish comes from Ottolengi restaurateur and chef Sami Tamimi's stunning Palestinian cuisine celebrating cookery book Falastin. One Friday night in Febuary 2022 Sami cooked this dish for a special Made In Hackney class with 100 people joining from around the world. All agreed it was delicious.
---
Spiced Squash and Red Onion Salad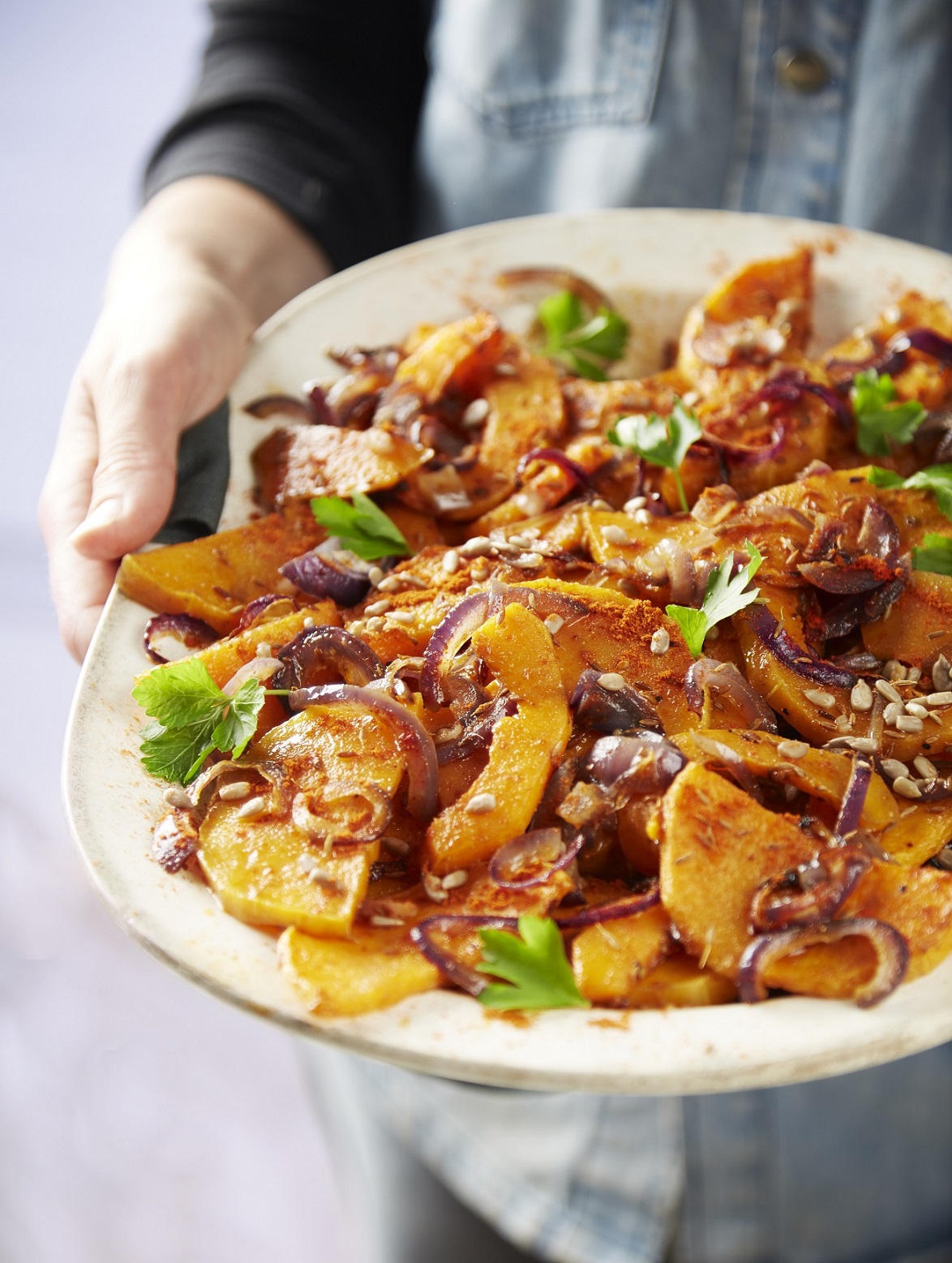 This slow cooked salad brings out the squash and red onion's natural sweetness. The recipe is by MIH chef Mark Breen from our Thrifty Feasts 2 recipe book.
---
Tomato and Bread Sunshine Salad (Panzanella)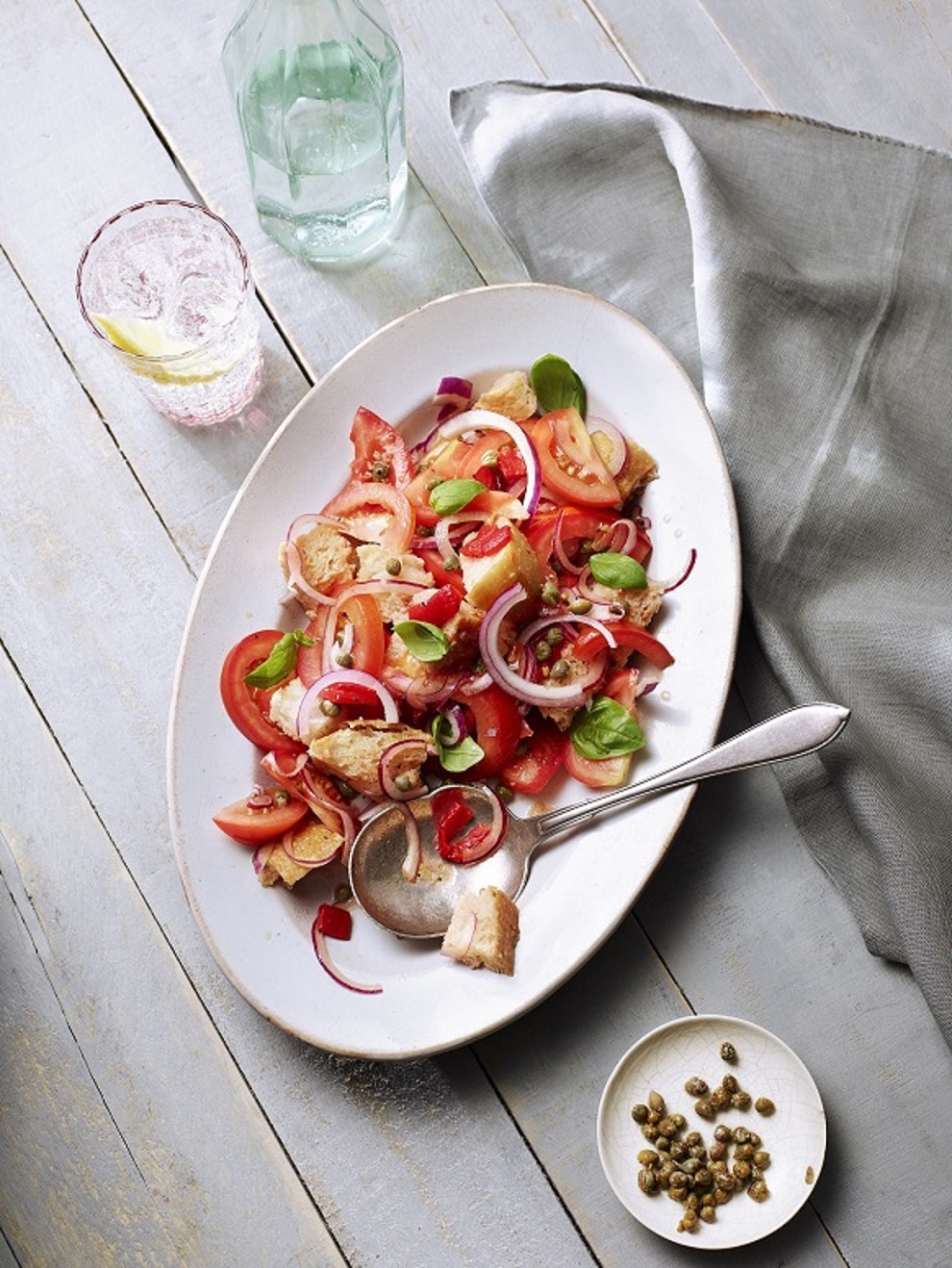 Known to Italians as Panzanella, this classic dish is a great way of using up stale bread. Recipe by MIH chef Mark Breen from our Thrifty Feasts 2 recipe book. When tomatoes go out of season, you can subsitute with any type of roasted squash and swap the fresh basil for fresh or dried oregano.
---
Feel Good Beetroot and Orange Salad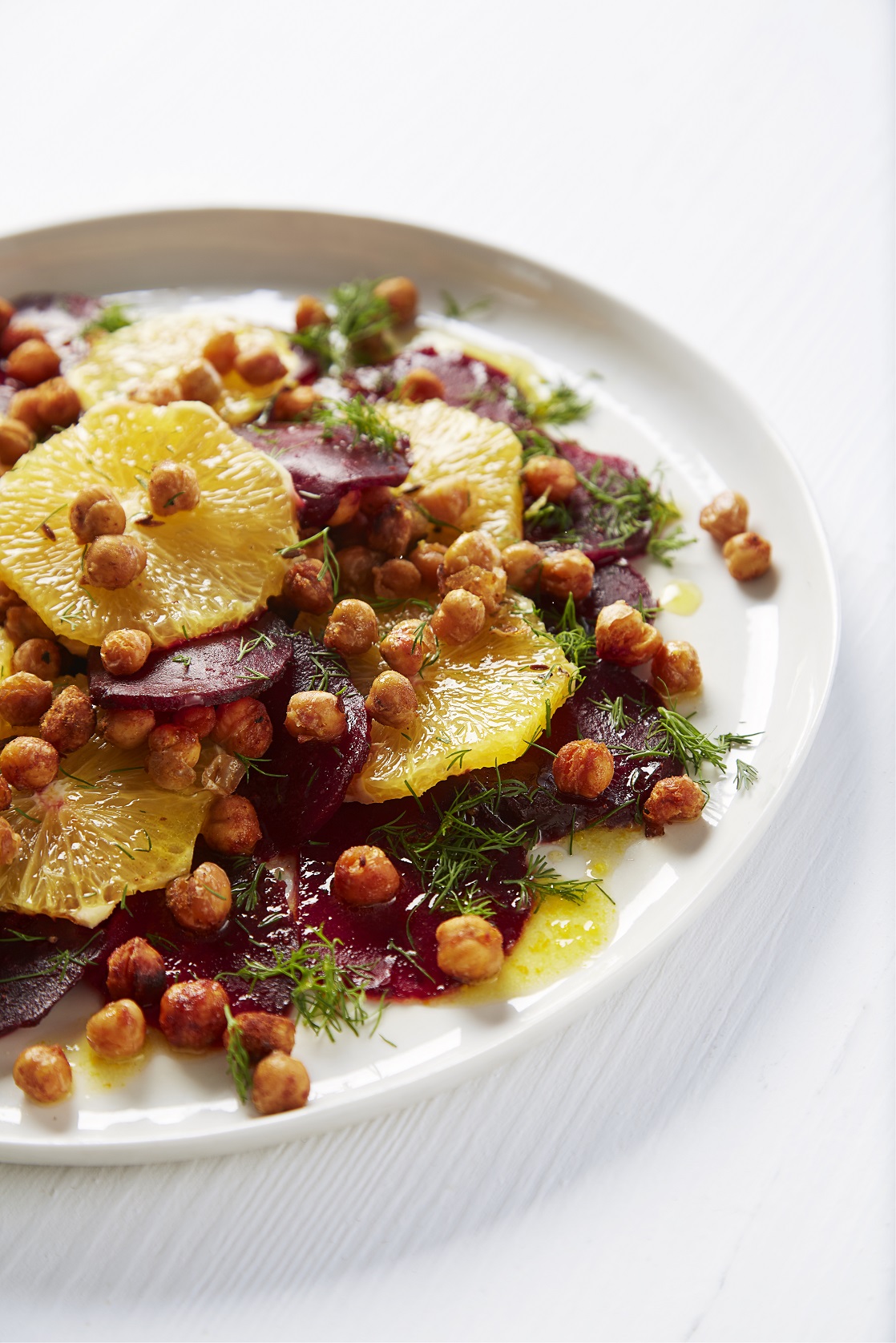 This sweet and savoury salad combines sharp citrus, sweet beetroot and crunchy spiced chickpea. The recipe is by MIH chef Mark Breen from our Thrifty Feasts 2 recipe book.
---
Crispy Chickpeas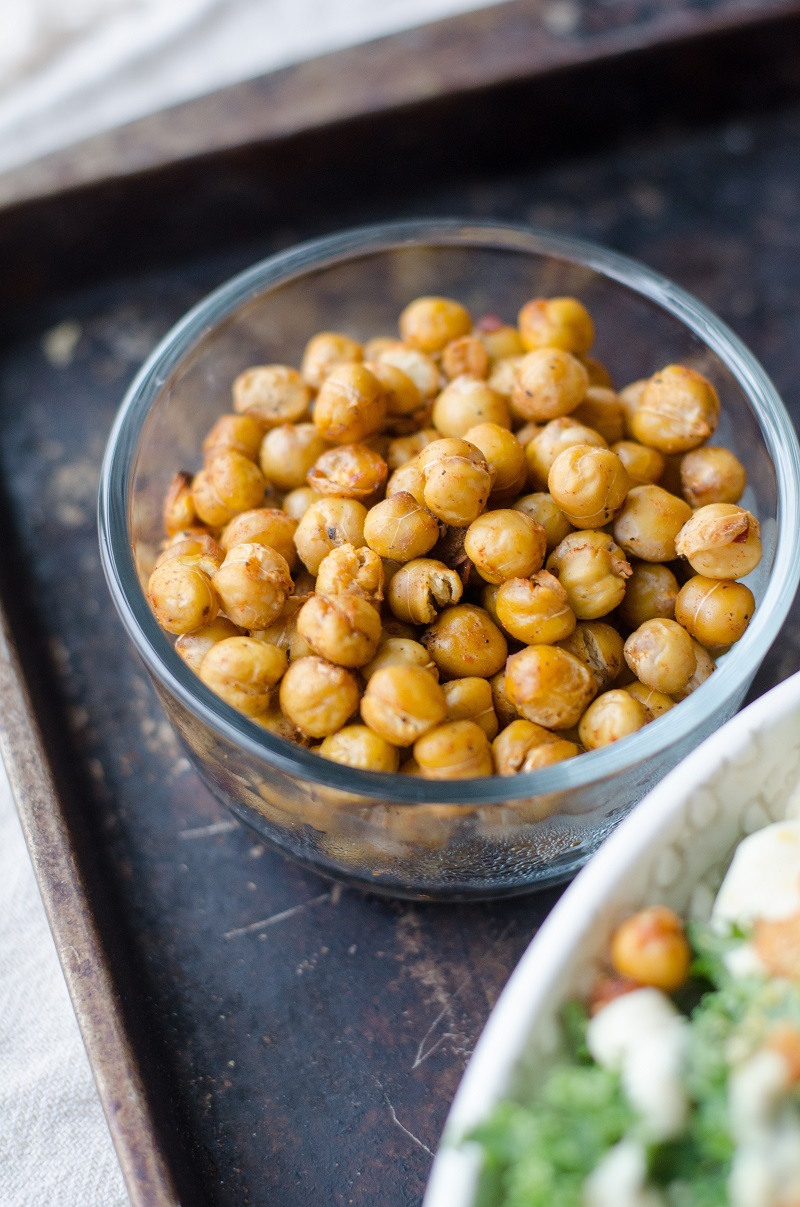 This delicious street food snack can be used as a jazzy salad topping or eaten on their own. Yum.
---
World's Best Coleslaw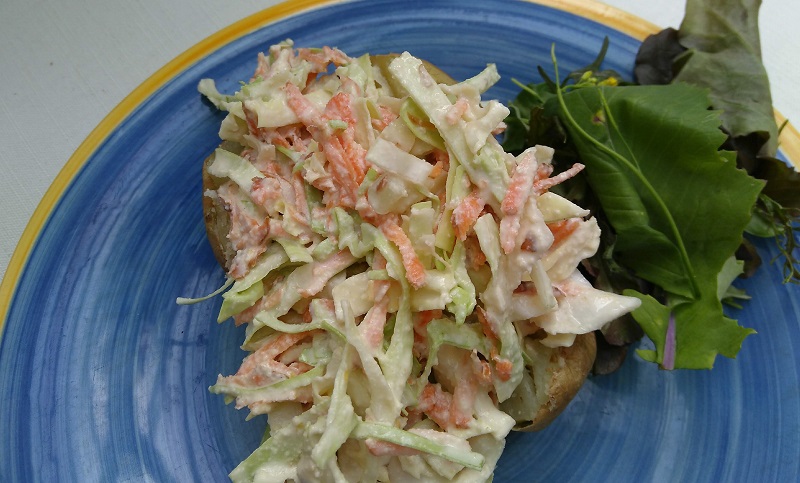 Sometimes you just can't beat a simple coleslaw. This with a jacket potato has become one of my quick go-to dinners - I absolutely love it because it's a healthy twist on an old comfort food and it's a great way to use British vegetables in a delicious way.
---
Roasted Beetoroot Salad with Citris and Tarragon Cashew Cheese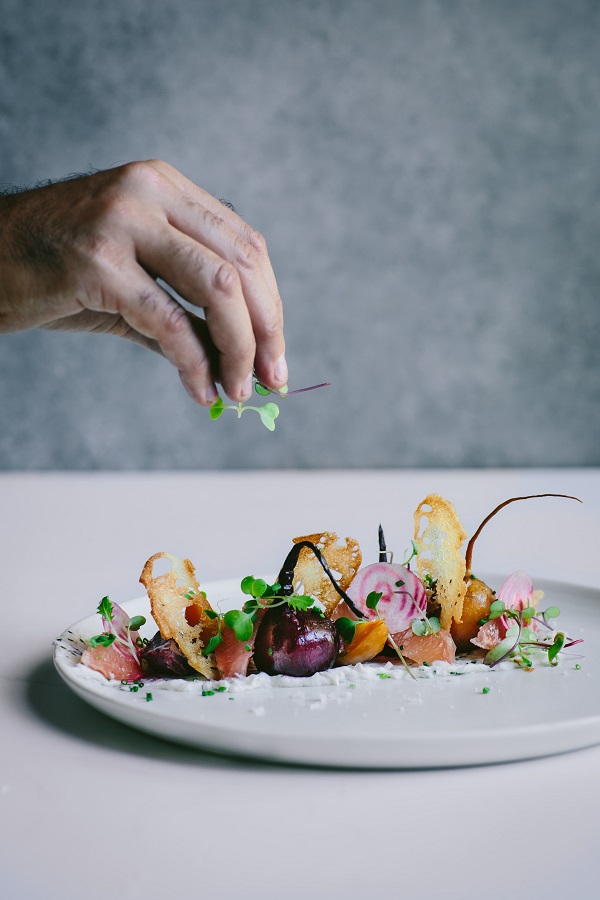 This sumblime salad is restaurant standard fancy - but then it would be seeing as it was created by chef Chad Sarno for his former raw food restaurant Saf. This is a great pal impressing summer dinner party starter - or whatever treat yourself and make it for yourself. Of the dish Chad says, "Slow roasting the baby beets gives them a deep sweetness that balances the earthiness. Watercress brings sharpness and bite. Cashew cream contributes richness. Sherry vinegar has the spark (but we're swapping for balsamic vinegar to be inclusive). Bread crisps give it crunch. Between the textures and flavors—and even the colors—this sexy dish just hits all the buttons." We love the fact Chad describes a salad as sexy! Warning - this salad uses A LOT of ingredients! But so worth it.
---
Kale Salad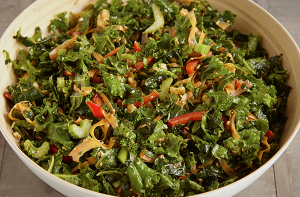 This salad is bursting with nutrition, light yet also very flavourful. You simply can't go wrong with kale as a base for your salad.
---
Black Bean, Potato and Tomato Salad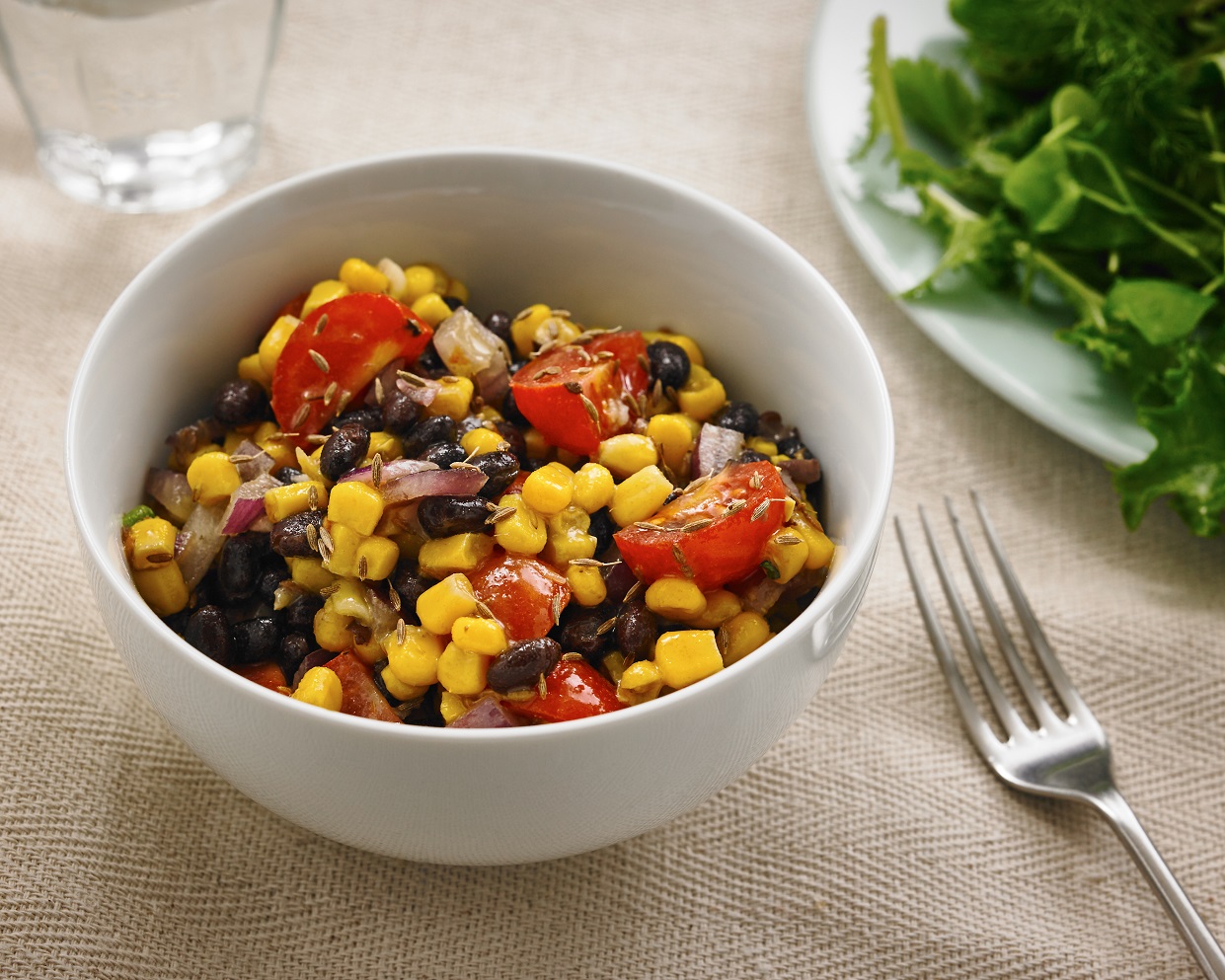 This lunchbox-friendly salad is quick and easy to make - a great standby. The touch of cumin adds warmth and why not try it with fresh chilli?
---
Veg Noodle Salad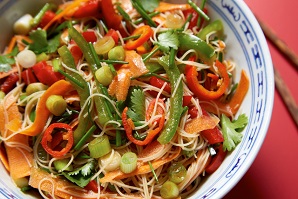 This noodle salad is a delicious and zesty dish perfect for warmer days. Try it with tofu or tempeh for a protein kick.
---
Japanese Soba Noodle Salad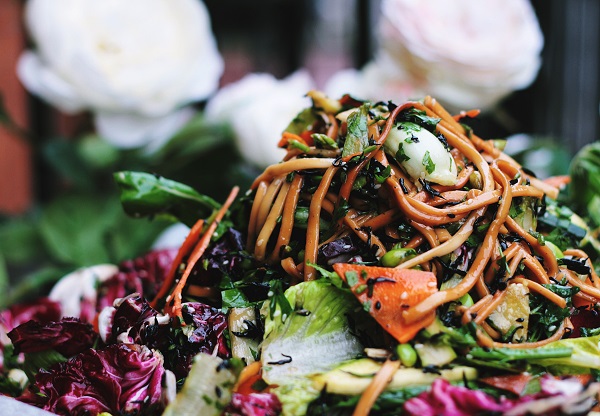 A quick and simple Japanese soba noodle salad using whole grain naturally gluten-free noodles!
---
Fennel, Orange and Beet Salad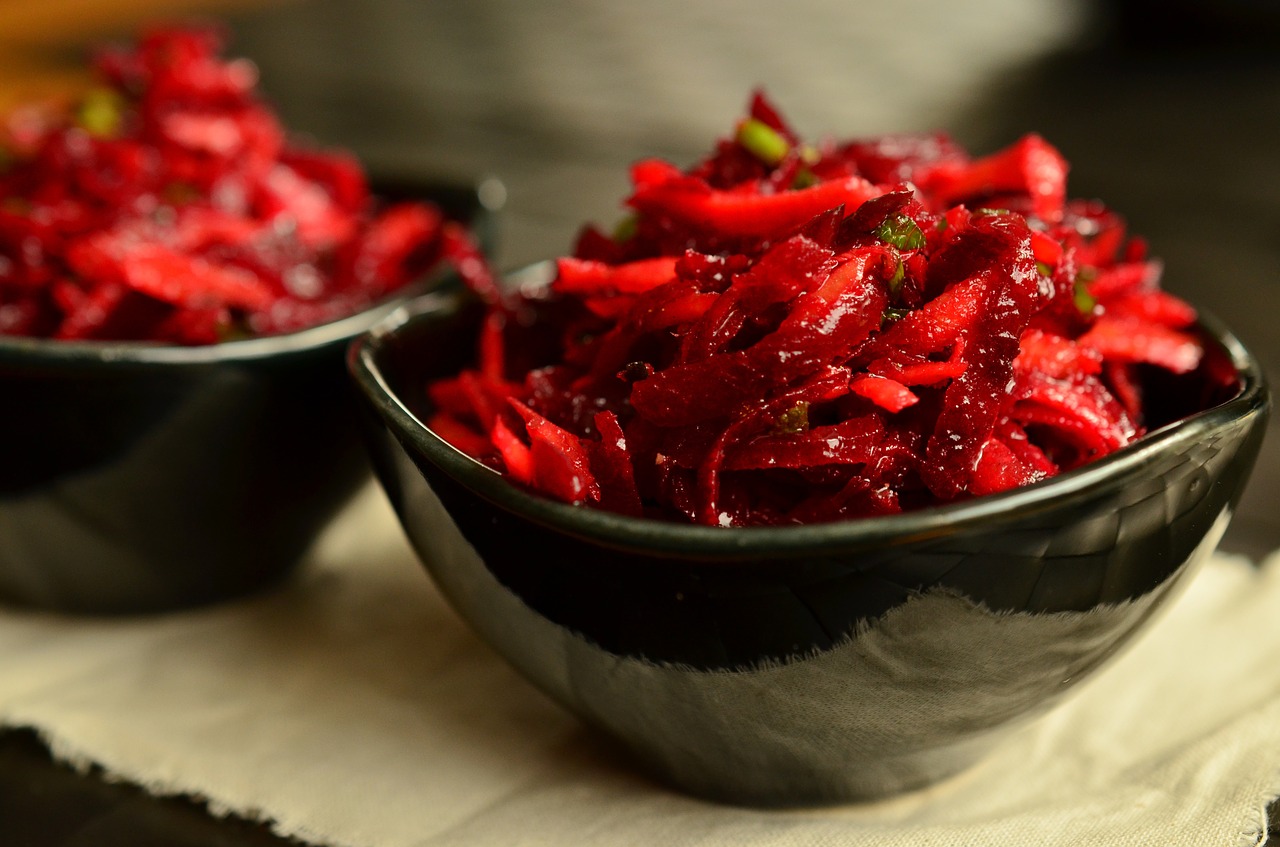 This winter salad will give you a splash of colour and flavours!
---
Caramelised Corn Salad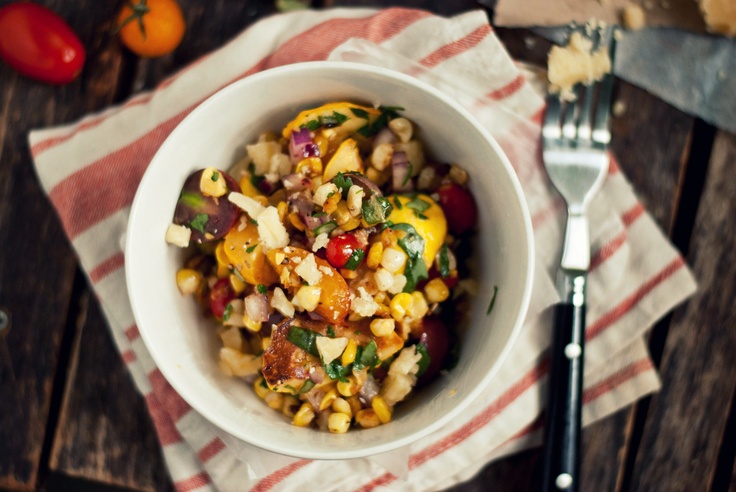 This wholesome salad adds a splash of colour to accompany any dish or works great on its own for a summery afternoon (or winter morning!)
---
Autumn Slaw with Sesame Dressing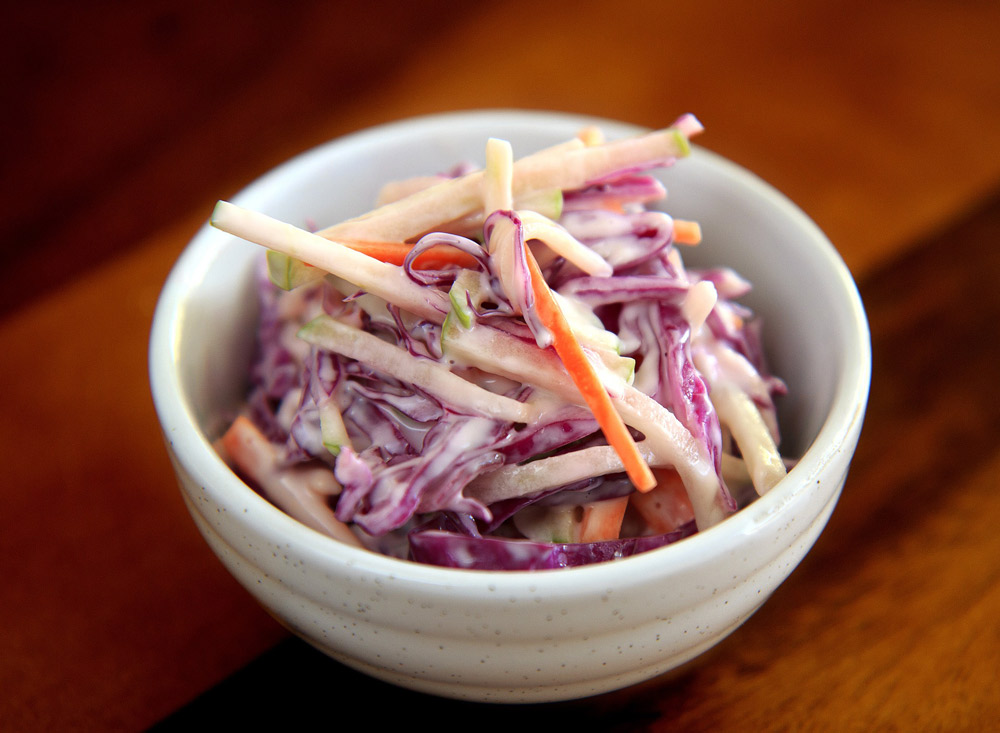 This slaw is a perfect side salad - it's light, fresh and flavoursome, and packs a nutritional punch too.
---
Beetroot and Carrot Salad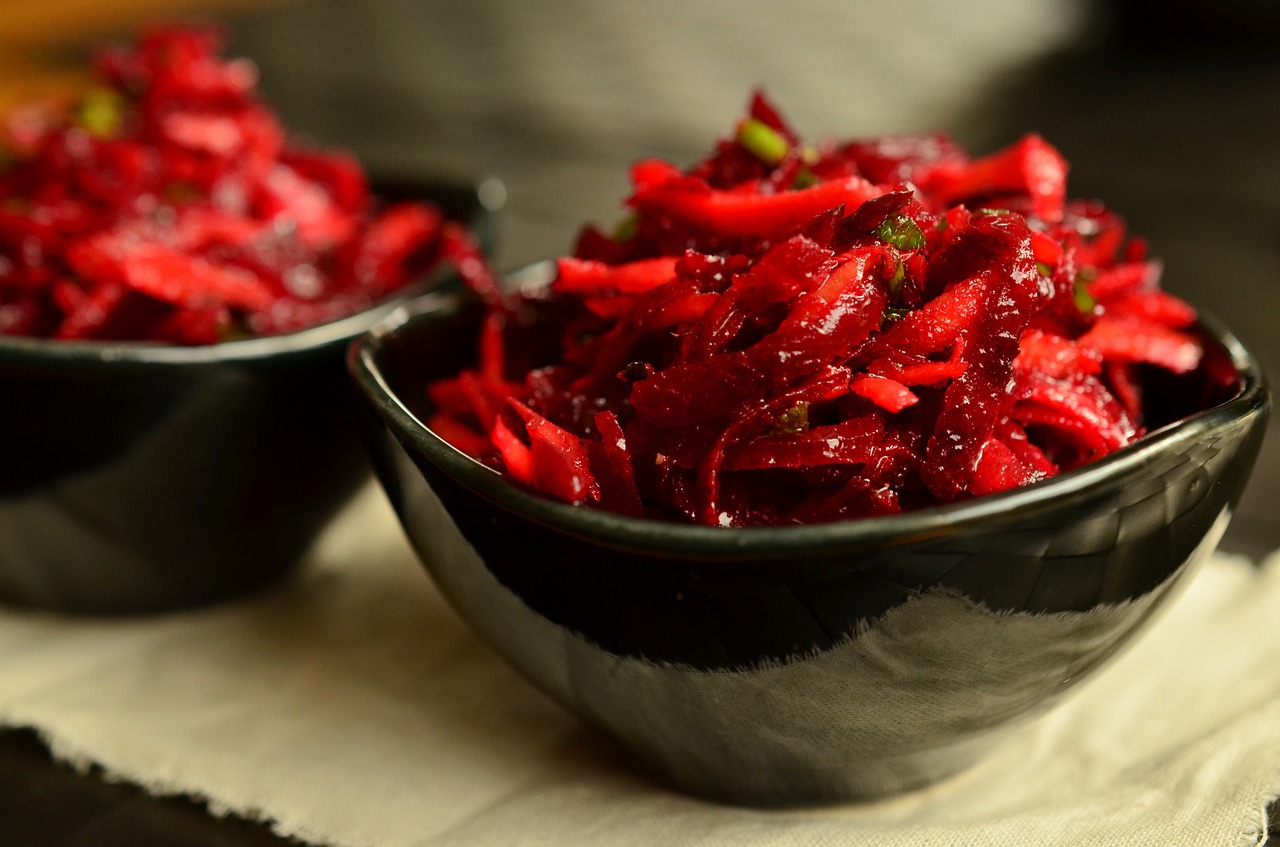 A lovely fresh tasting side salad to go with virtually any main meal. Make this bright salad even more colourful by using golden beetroot and heritage carrots too.
---