---
Kolo Roast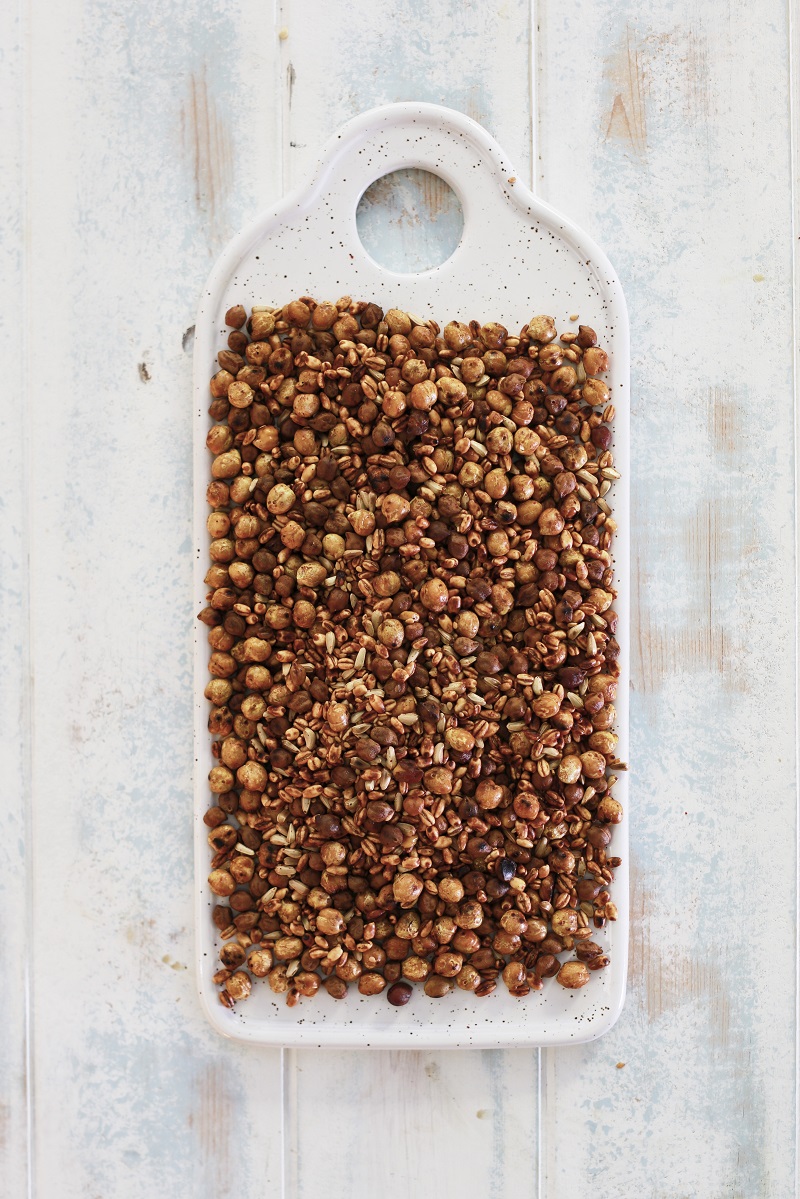 This is Kolo, a common Ethiopian snack made with a combination of roasted grains such as barley, chickpeas, sunflower and sesame seeds. The recipe comes from our Woin who is our incredible Ethiopian Cuisine teacher. Make some today! They're epic.
---
Roast Purple Sweet Potato & Cauliflower Soup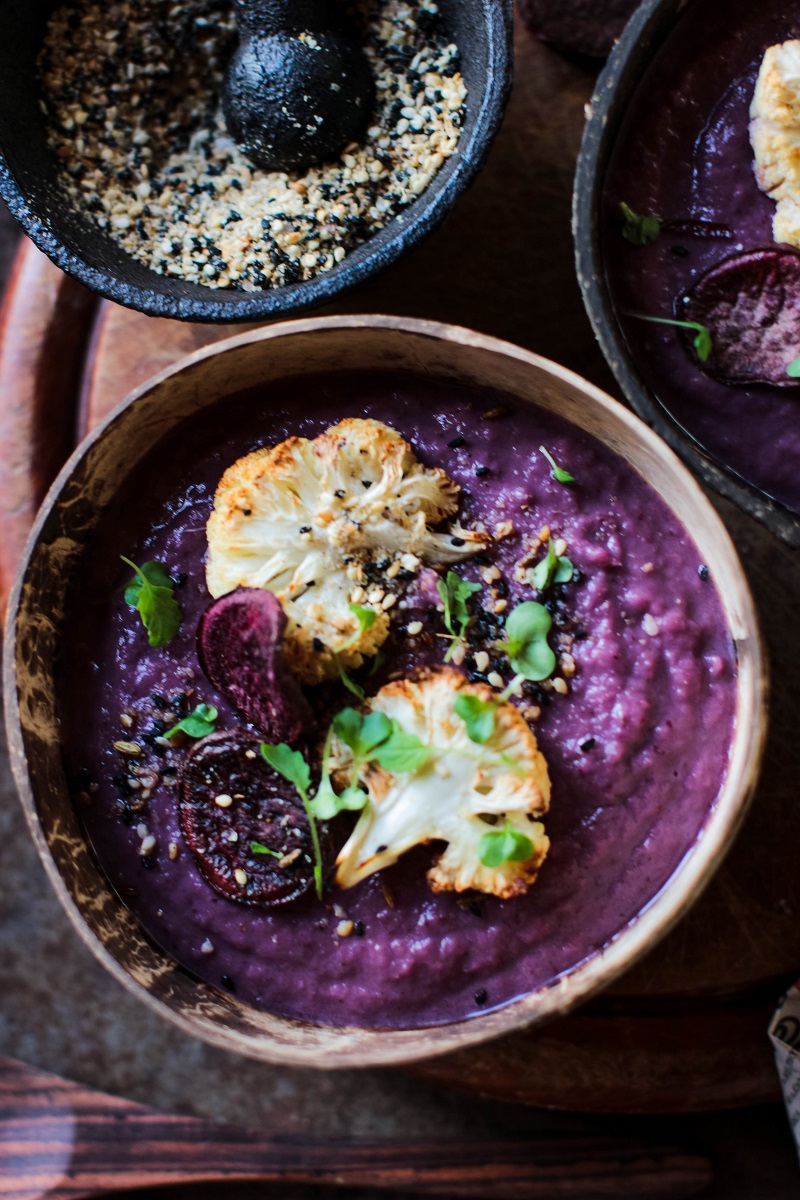 Just look at that colour! This show stopping soup tastes as good as it looks - and thats a tall order. The chef behind this wonder is our supporter Niki Webster, creator of the awesome food blog Rebel Recipes.
---
Chickpea 'Tuna' Sandwich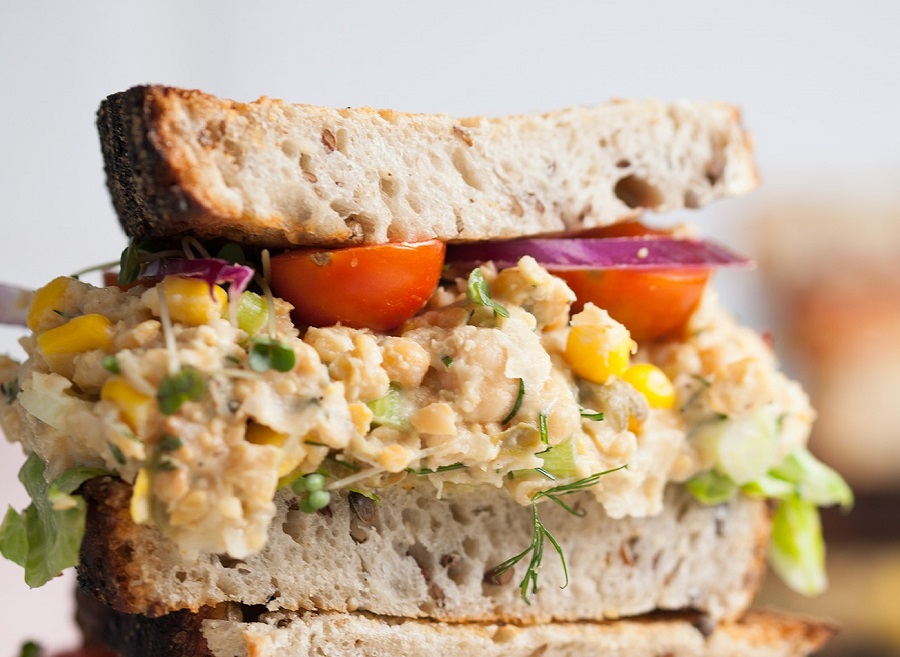 A plant-based take on the classic tuna sweetcorn sandwich filling from our ambassadors We Are So Vegan. When pressed with a fork the chickpeas create a tuna like texture - genius. Super tasty, easy to make and keeps our fish in the sea. Try it today.
---
Carrot Lox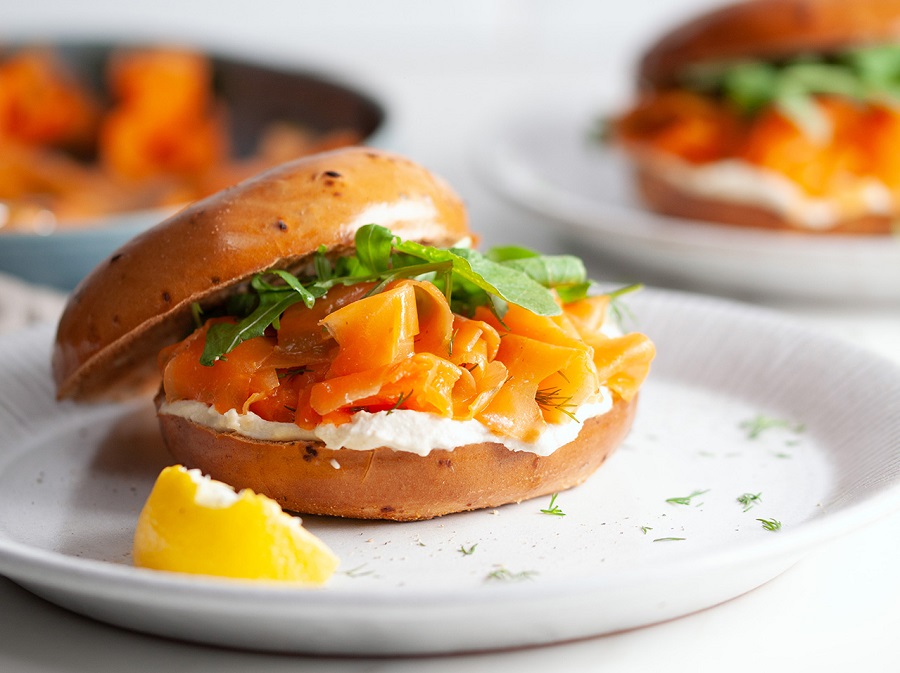 This is a simple but delicious recipe for carrot lox - the groovy vegan take on a smoked salmon bagel using carrots instead of our fish friends. There's loads of different recipes for carrot lox online - some crazy complicated. Our founder Sarah stripped back the nonsense to give you this delicious recipe. Enjoy.
---
Posh Beans On Toast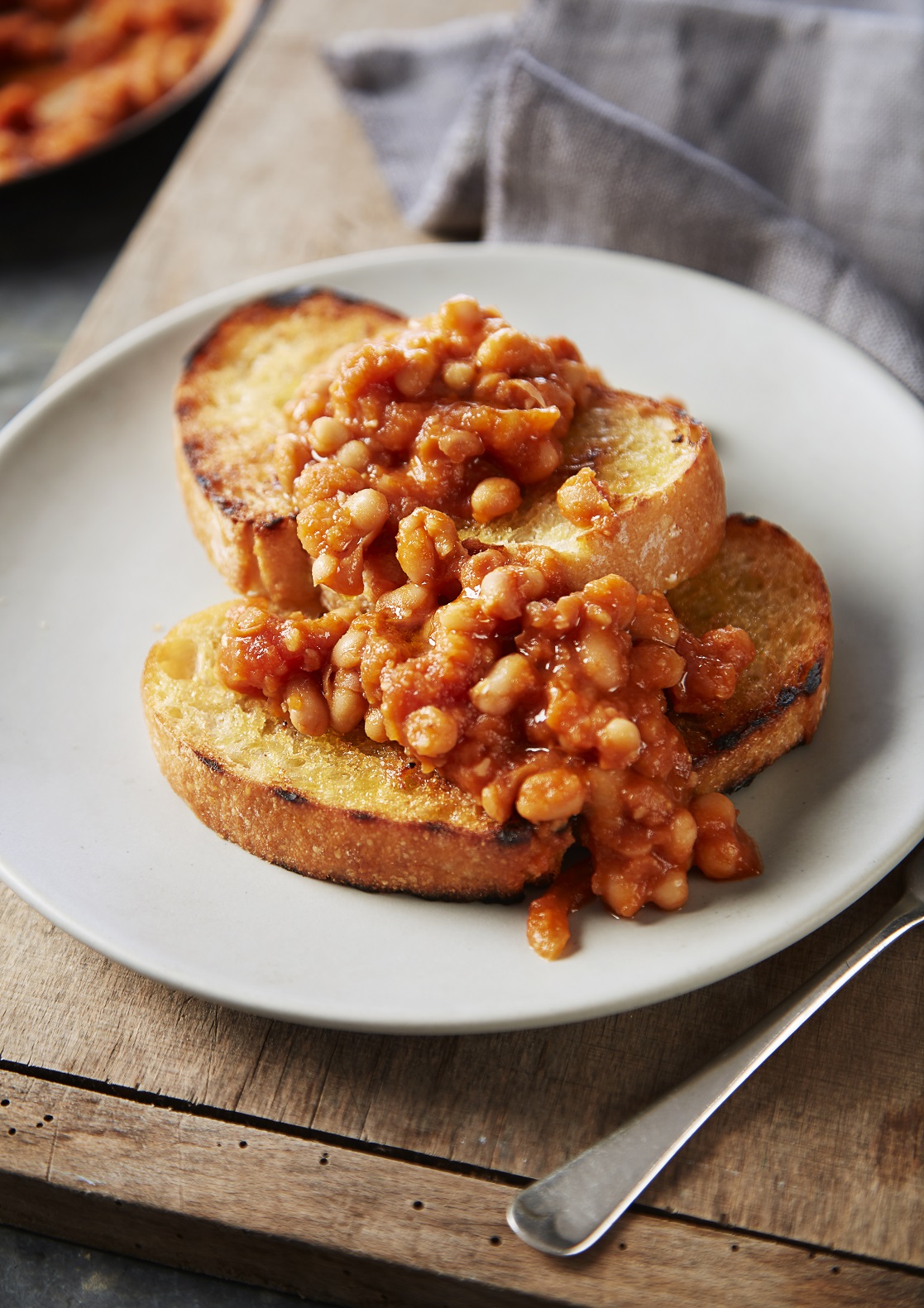 Everybody loves baked beans right? Get involved with this DIY version of the classic tinned "dish" with recipe by MIH chef Mark Breen from our Thrifty Feasts 2 recipe book.
---
Mango and Chilli Salsa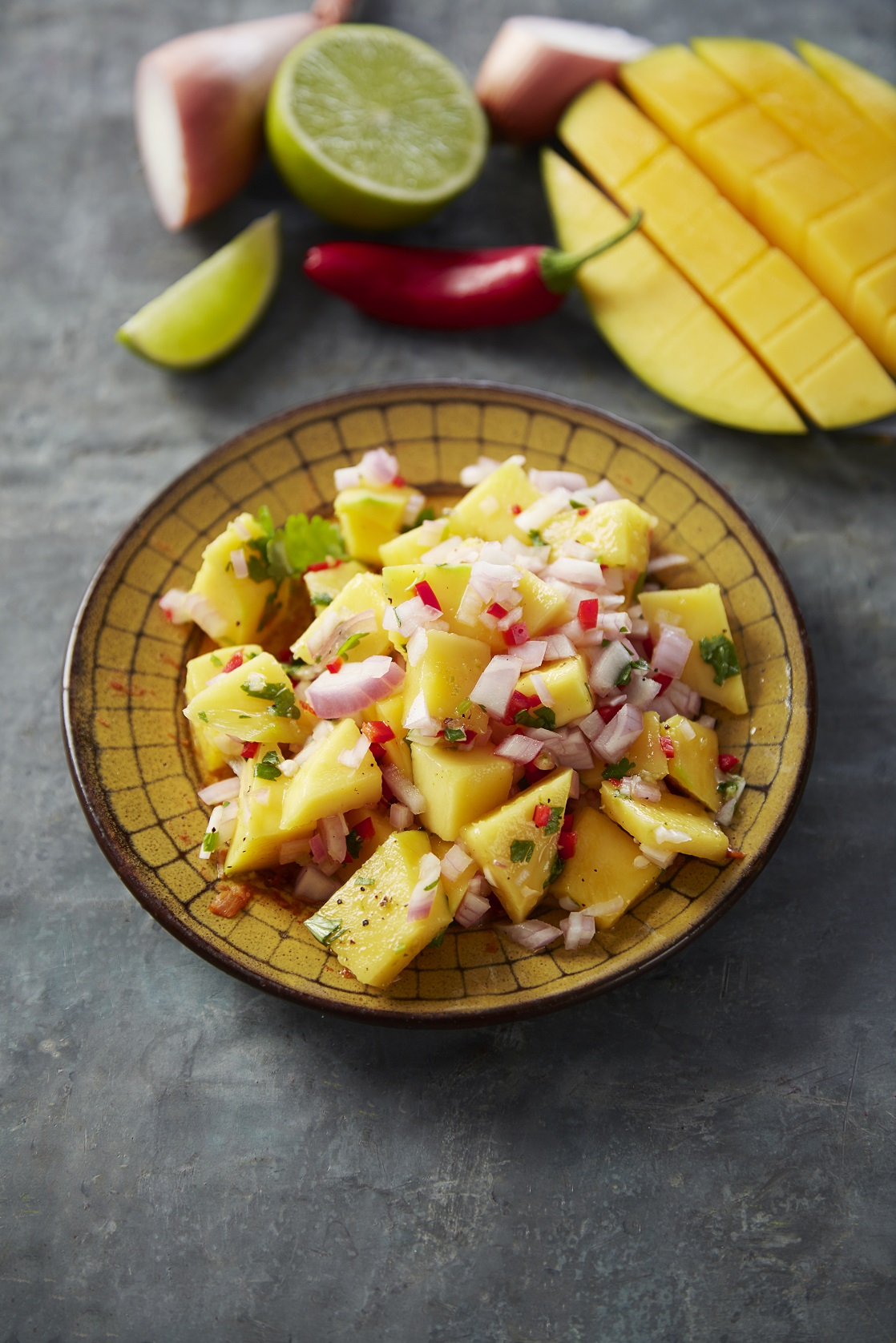 This sweet and spicy salsa is a great side for any mexican meal. Works perfectly with our BBQ-Pulled Jackfruit Burrito recipe. The recipe is by MIH chef Mark Breen from our Thrifty Feasts 2 recipe book.
---
Refried Beans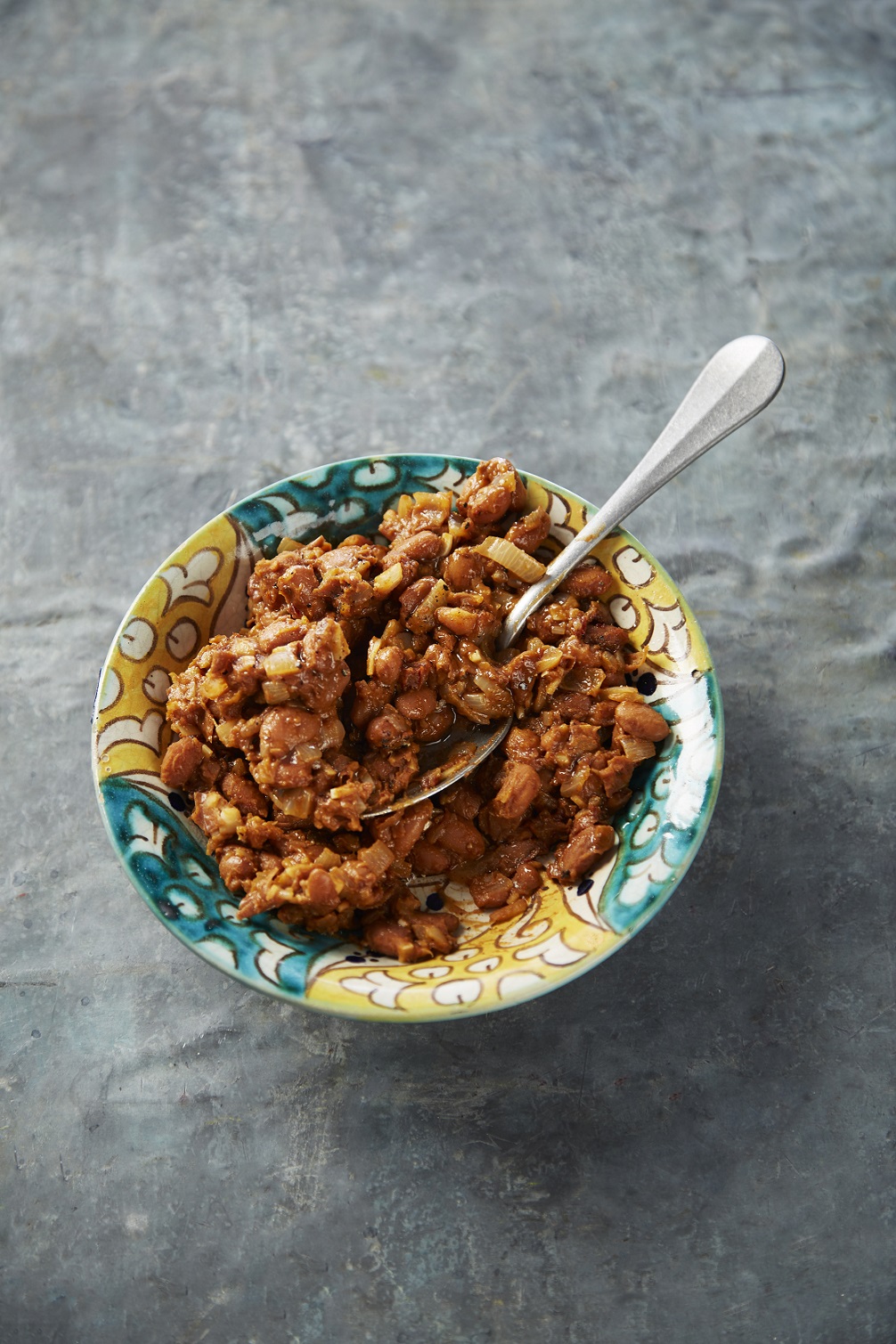 A classic tex-mex side dish, thats as quick and easy to make as it is delicious. A great side to our BBQ-pulled Jackfruit Burrito Recipe. The recipe is by MIH chef Mark Breen from our Thrifty Feasts 2 recipe book.
---
Rice 'N' Peas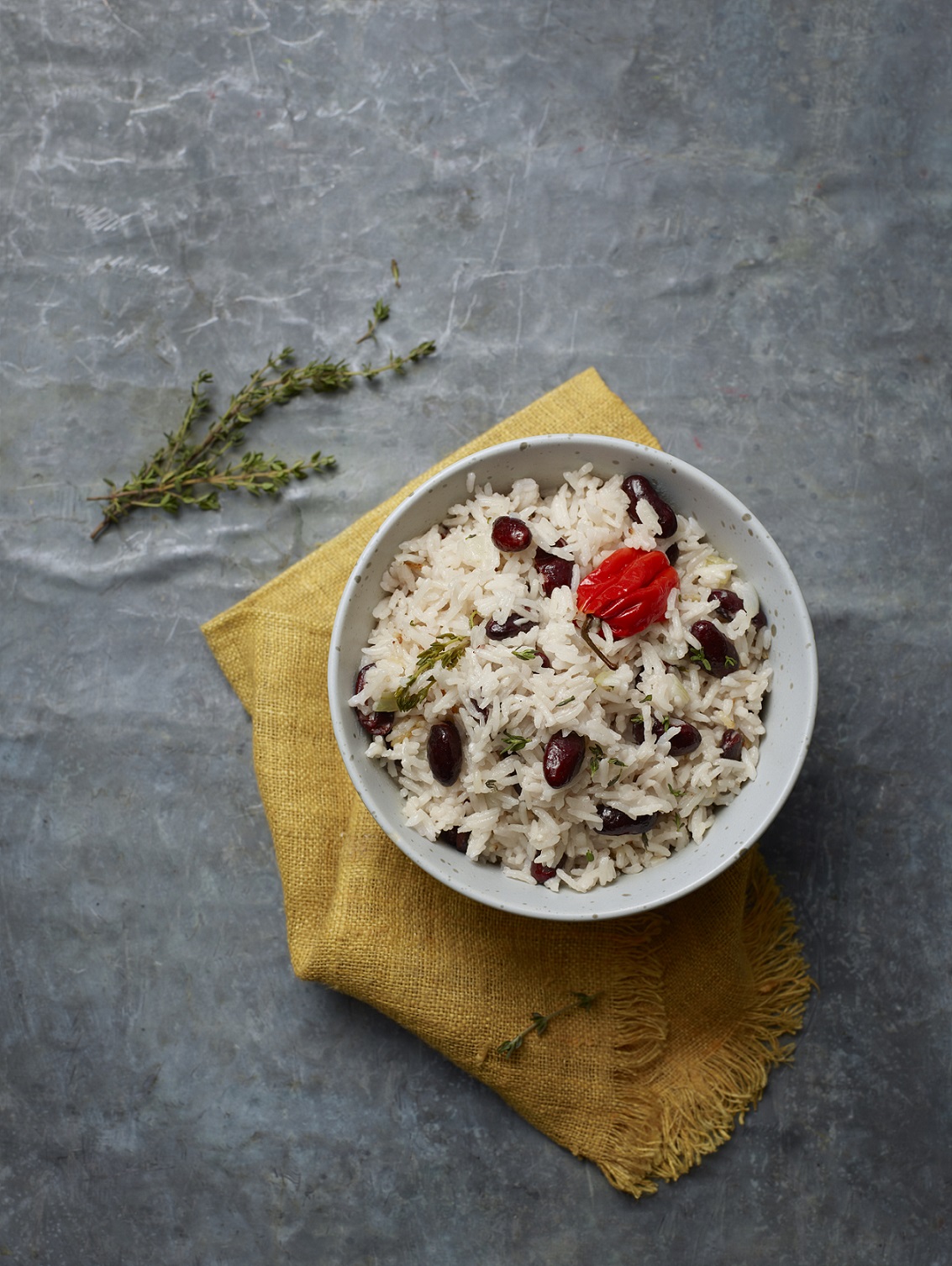 A classic caribbean side dish. Try with our Sweet Potato, Black Bean and Plaintain Caribbean Curry. The recipe is by MIH chef Mark Breen from our Thrifty Feasts 2 recipe book.
---
Thai Pumpkin Soup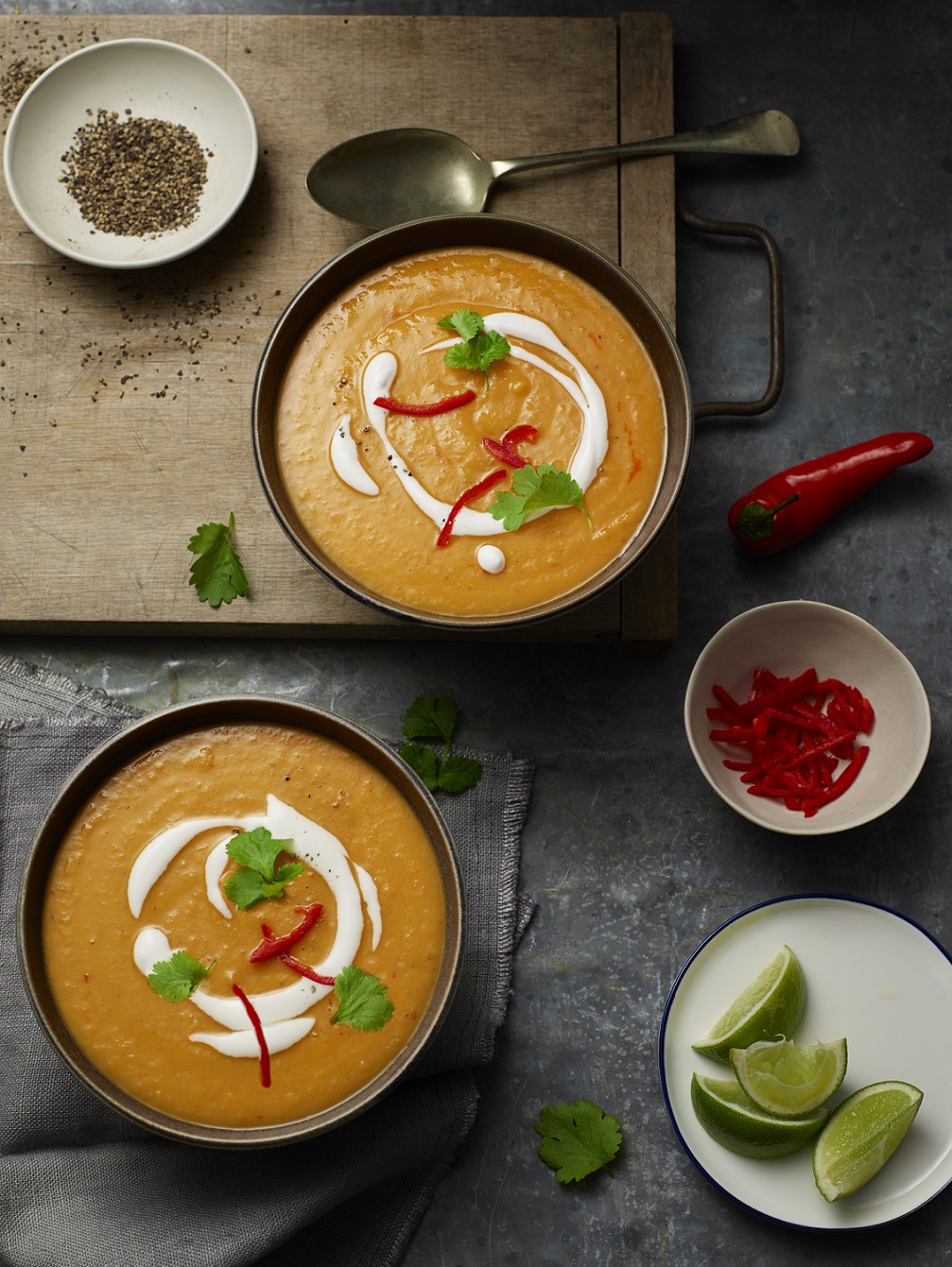 This warming soup is a great way to use up leftover thai curry paste. The recipe is by MIH chef Mark Breen from our Thrifty Feasts 2 recipe book.
---
Pea and Mint Soup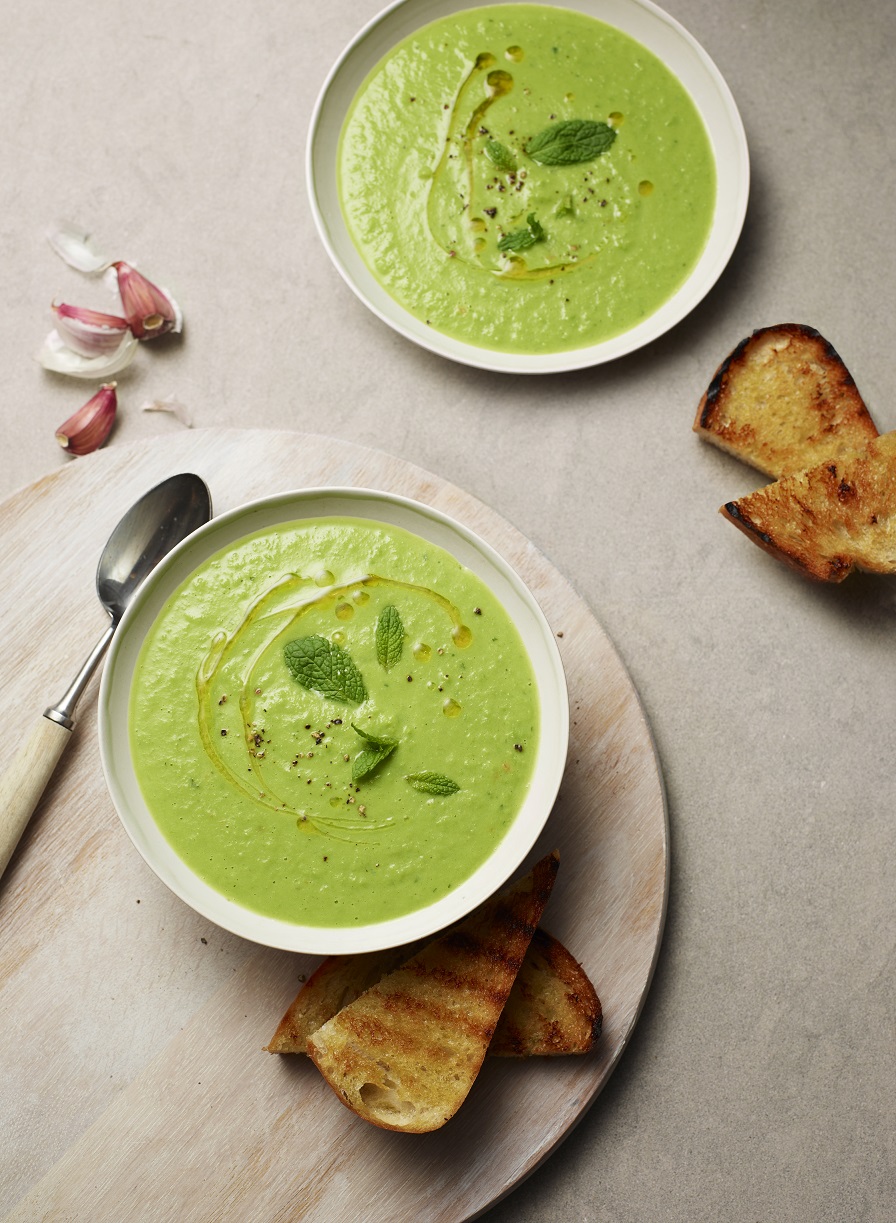 A classic soup to be enjoyed hot or cold. The recipe is by MIH chef Mark Breen from our Thrifty Feasts 2 recipe book.
---
Beetroot and Ginger Soup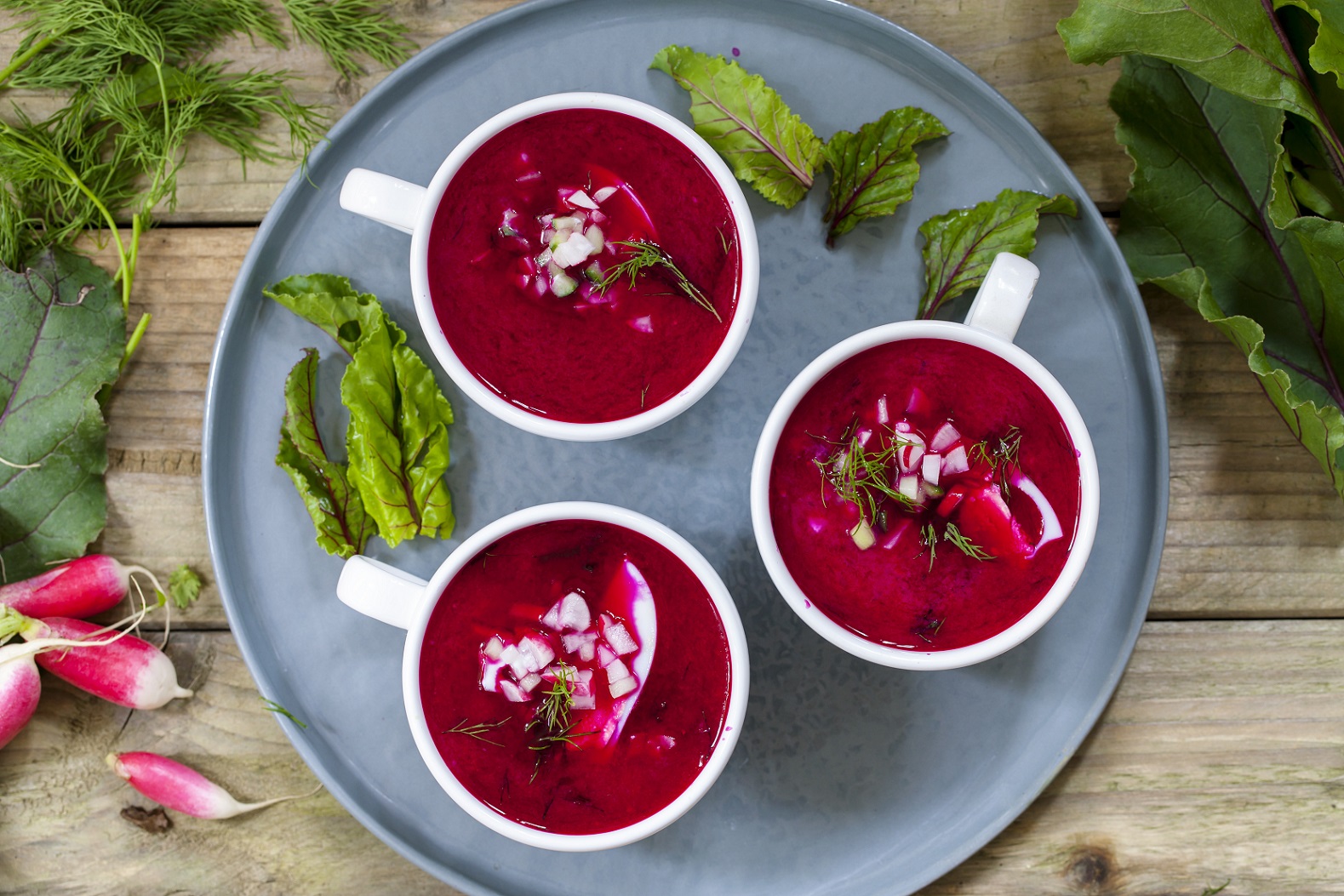 This soup for all seasons is given a warming kick by the addition of ginger and orange. The recipe is by MIH chef Mark Breen from our Thrifty Feasts 2 recipe book.
---
Spiced Squash and Red Onion Salad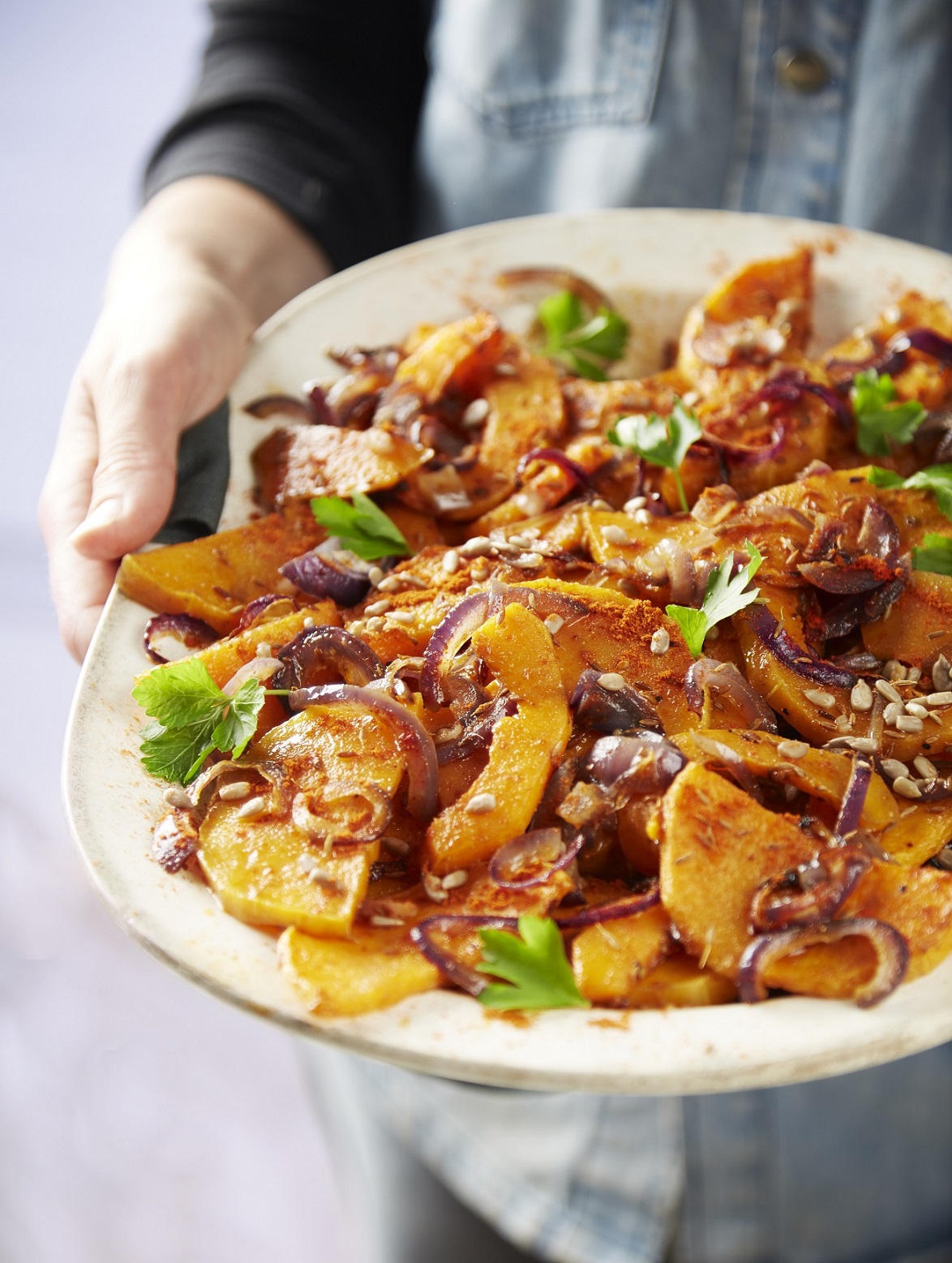 This slow cooked salad brings out the squash and red onion's natural sweetness. The recipe is by MIH chef Mark Breen from our Thrifty Feasts 2 recipe book.
---
Tomato and Bread Sunshine Salad (Panzanella)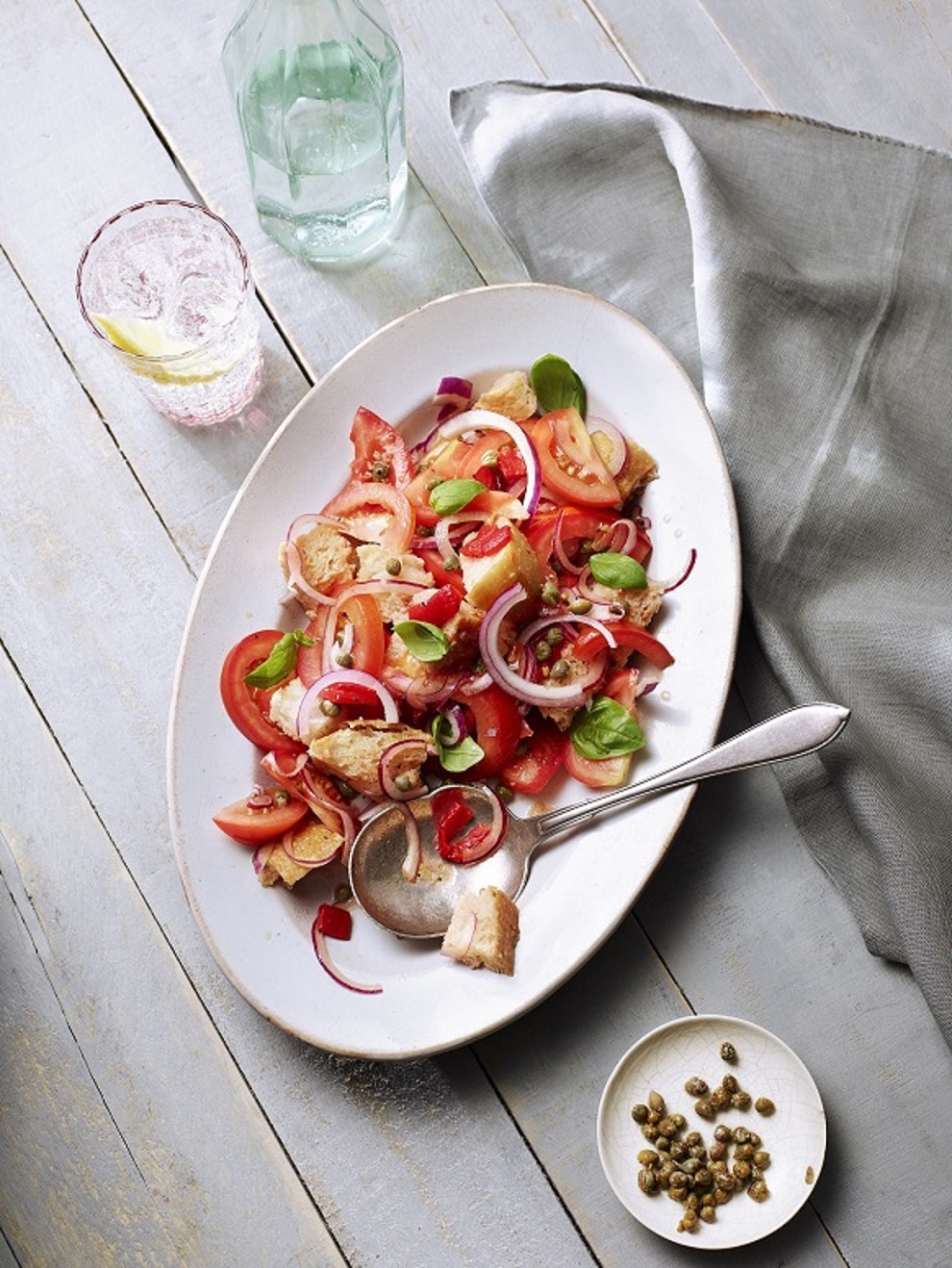 Known to Italians as Panzanella, this classic dish is a great way of using up stale bread. Recipe by MIH chef Mark Breen from our Thrifty Feasts 2 recipe book. When tomatoes go out of season, you can subsitute with any type of roasted squash and swap the fresh basil for fresh or dried oregano.
---
Feel Good Beetroot and Orange Salad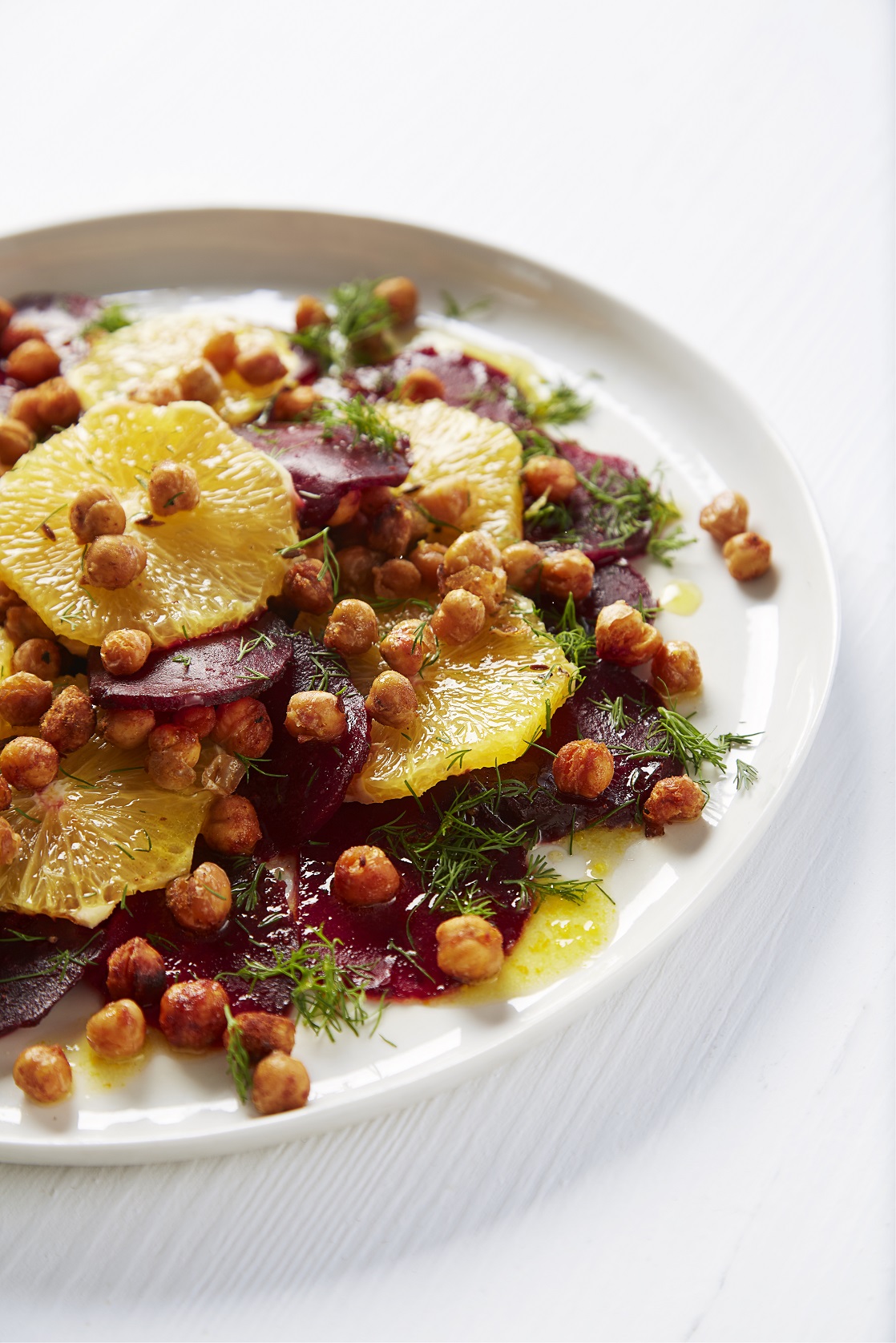 This sweet and savoury salad combines sharp citrus, sweet beetroot and crunchy spiced chickpea. The recipe is by MIH chef Mark Breen from our Thrifty Feasts 2 recipe book.
---
Rice 'n' Peas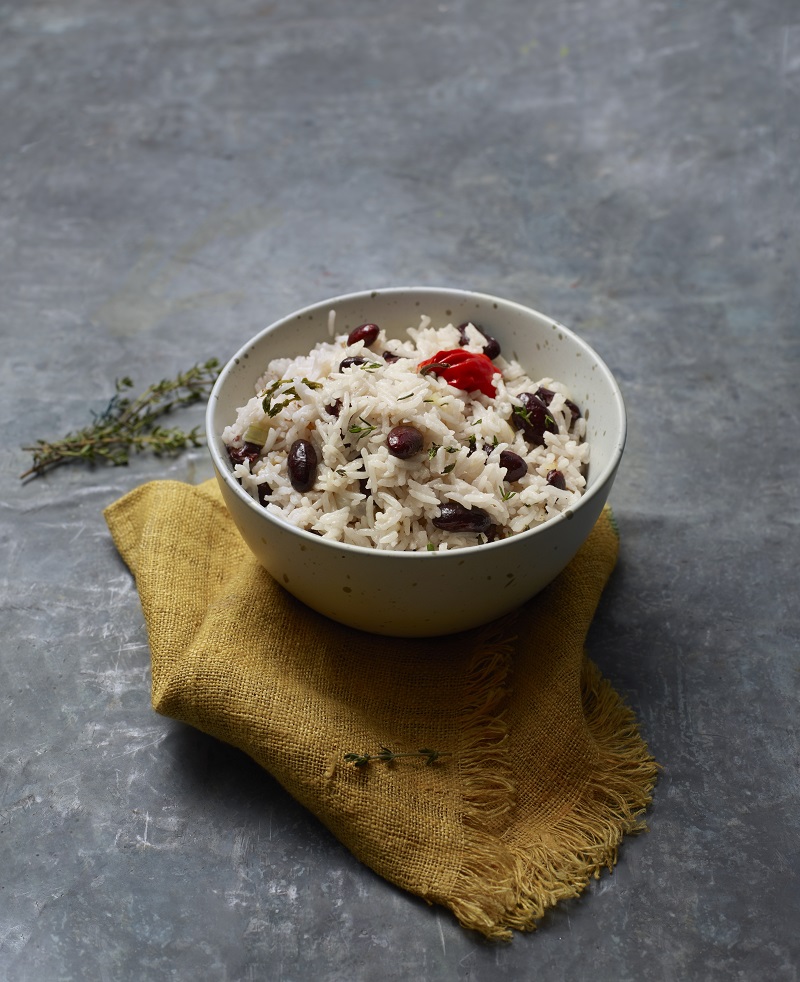 Caribbean style rice 'n' peas - a MIH kitchen and community party staple!
---
Kale Crisps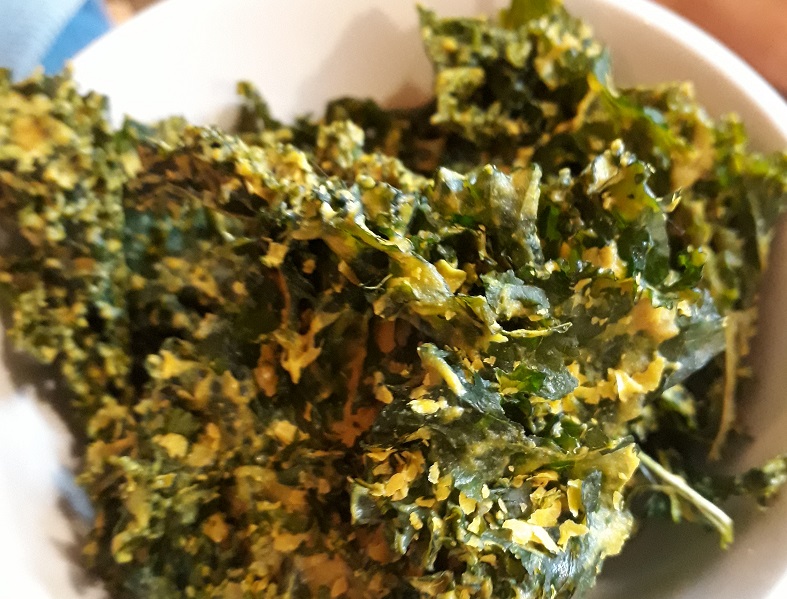 These kale crisps are the boom! Crispy, cheesy, a little salty - they're super moorish and can be made in an oven rather than a dehydrator.
---
Mushroom & Chestnut Pate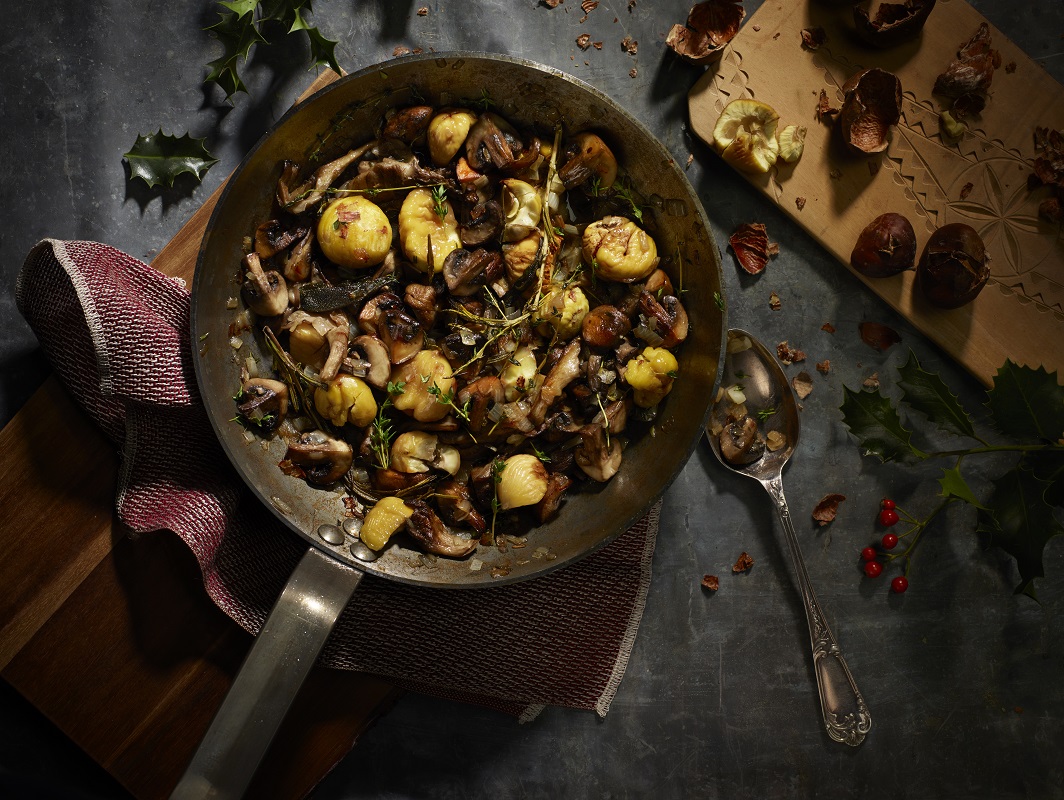 Sophisticated pate by chef Anton Pterov perfect for a festive feast or sunday veggie roast.
---
Stir fried kale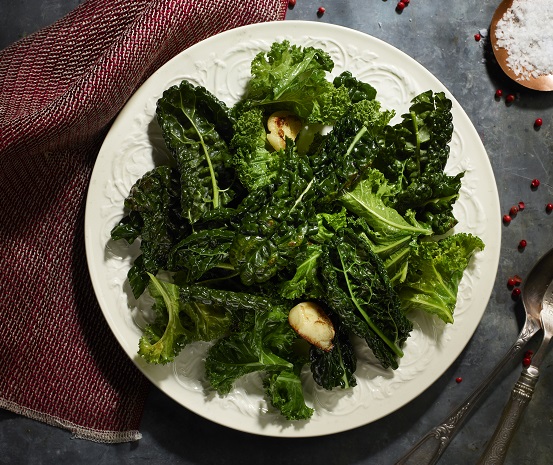 This sleek and simple way of cooking cavolo nero kale shows the green off to its finest. Thankyou Anton Petrov for this recipe.
---
Posh Mushroom & Shallot Gravy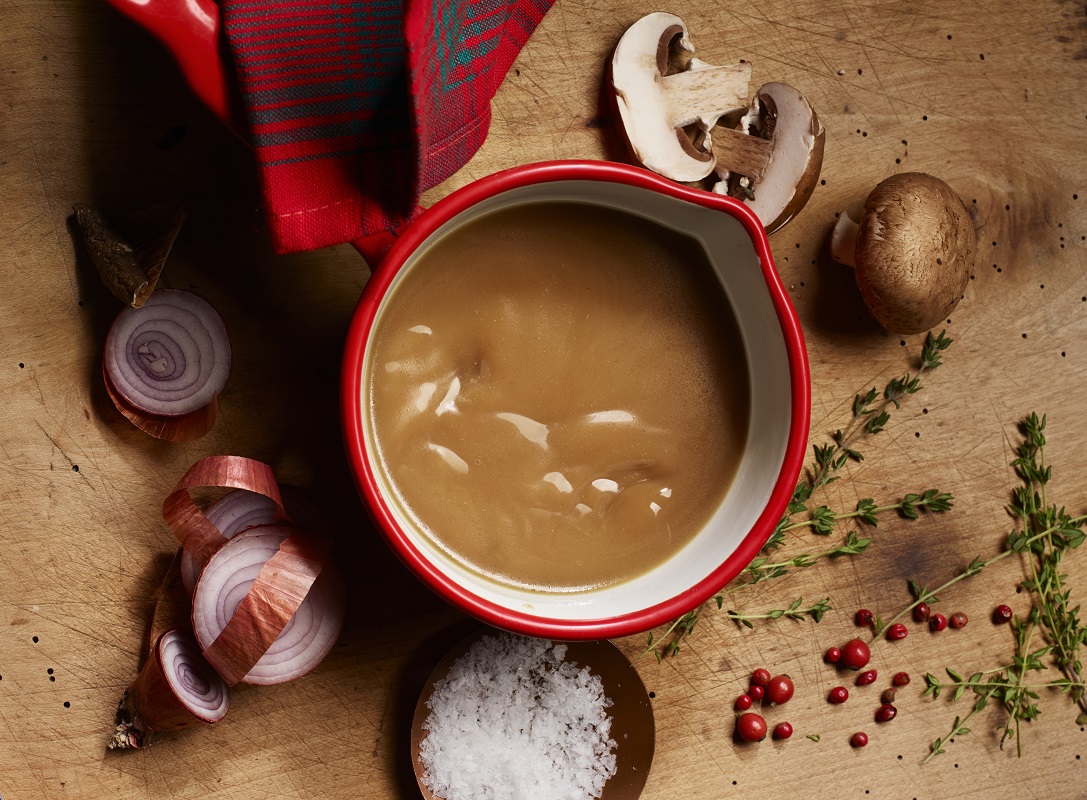 This well tasty gravy was created by chef Anton Petrov - perfect for a festive dinner or sunday veggie roast.
---
Maple Glazed Carrots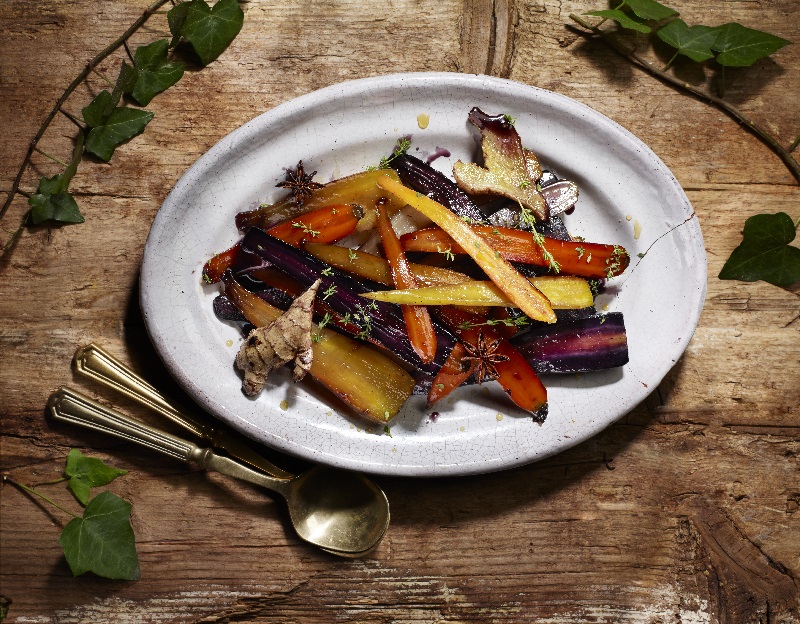 This delicious festive take on carrots was created by chef Anton Petrov for our 2017 festive feasts cookery book.
---
Chocolate Hummus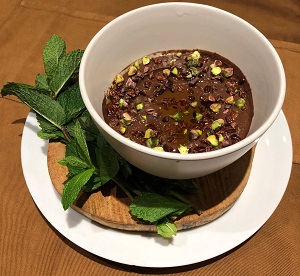 A winner at our kids events this rich, delicious chocolate hummus - or chocolate spread as we say when we bill it to kids - is super quick and easy to make. It's vegan and a fantastic source of protein, fibre and whole food goodness.
---
Surplus Vegetable Hummus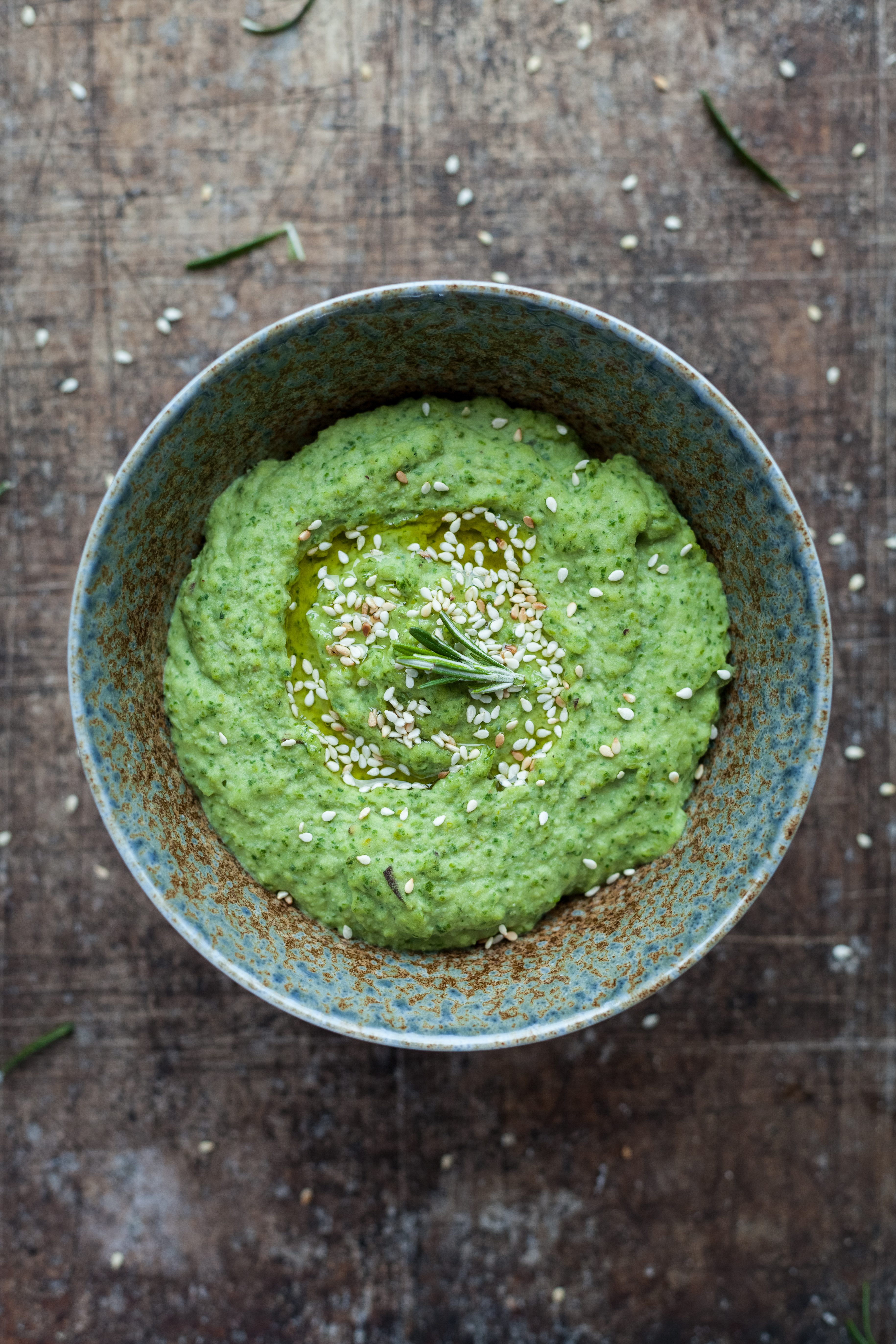 This delicious hummus recipe from Hannah McCollum, founder of ChicP is a great way to use up leftover veggies!
---
Tomato Ketchup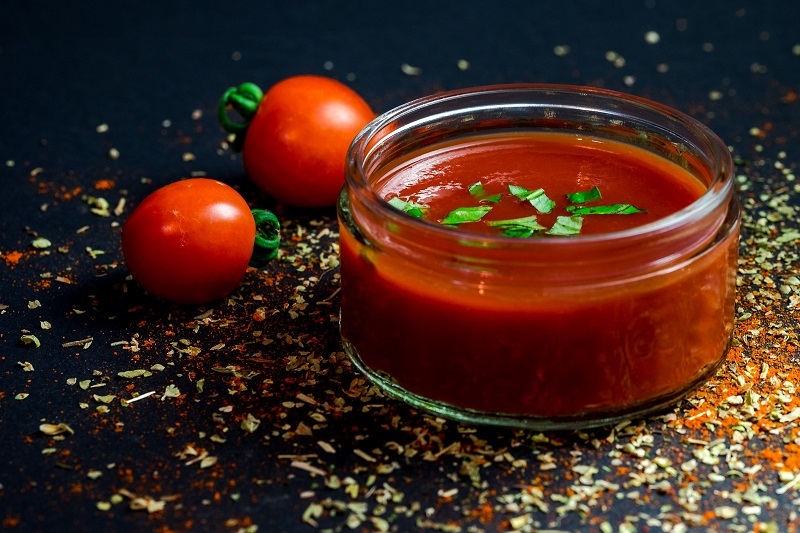 This is a super simple homemade ketchup recipe. The fab kids from our young carers group loved making this with Mark Breen our equally fab teacher.
---
Crispy Chickpeas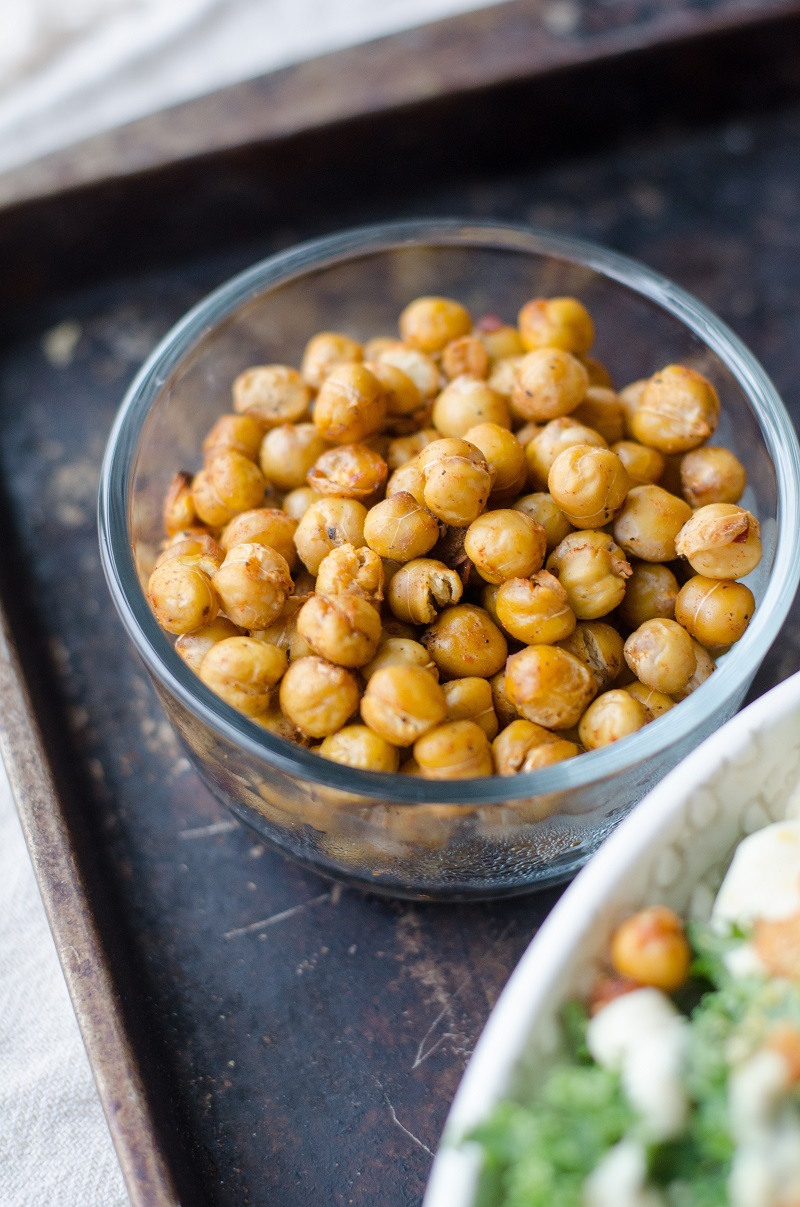 This delicious street food snack can be used as a jazzy salad topping or eaten on their own. Yum.
---
World's Best Coleslaw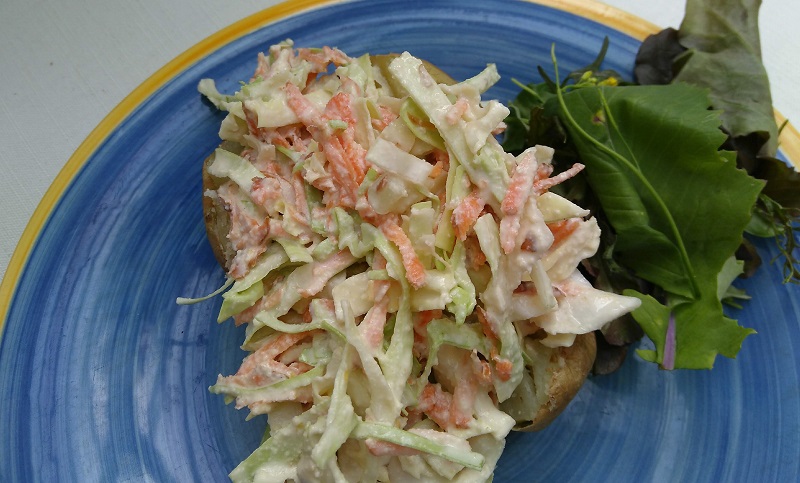 Sometimes you just can't beat a simple coleslaw. This with a jacket potato has become one of my quick go-to dinners - I absolutely love it because it's a healthy twist on an old comfort food and it's a great way to use British vegetables in a delicious way.
---
King Satay With Spicy Peanut Ginger Sauce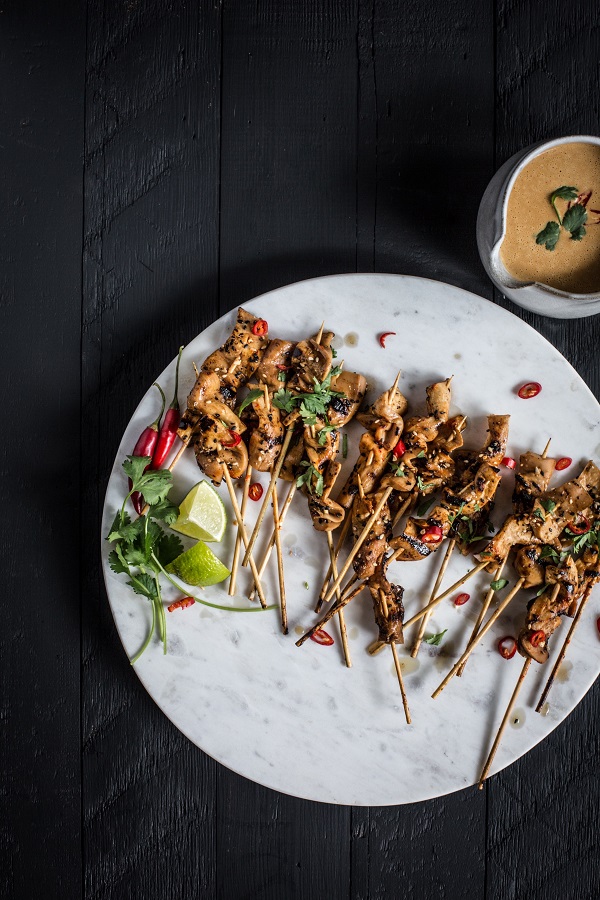 Another super tasty recipe from the Chad brothers. This one is sure to win over any doubtful carnovires.
---
Beet Poke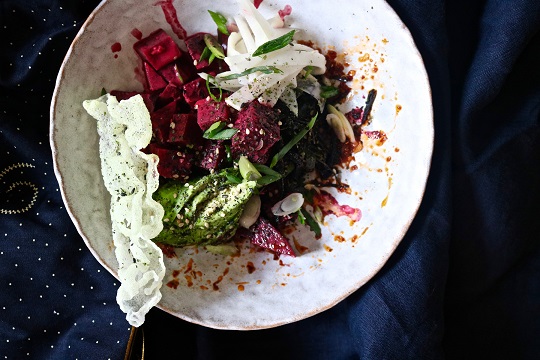 This is a fantastic take on the classic Hawaiian ahi poke, with beets taking place of the fish, by the amazing vegan chef Kali Hamm
---
Traffic Light Dips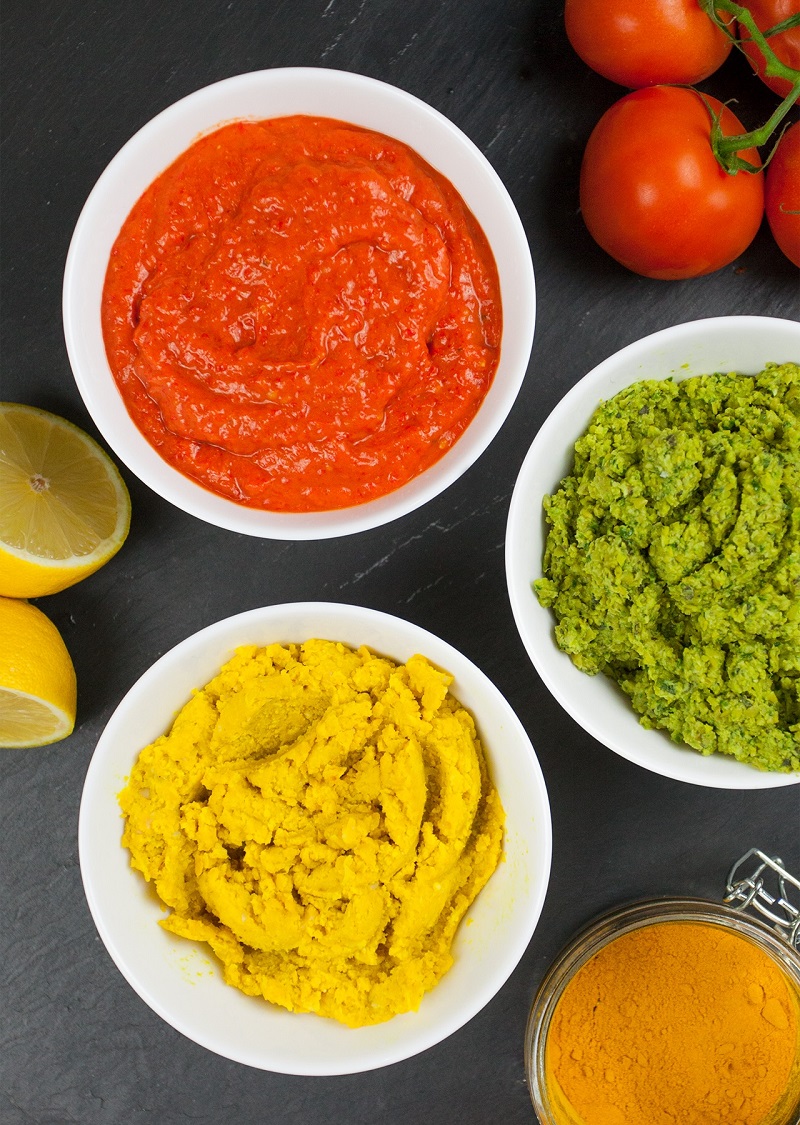 Stop, Look, Dip! This fantastic party piece was created by MIH founder Sarah in collaboration with our friends Ben & Roxy at We Are So Vegan! Visit their Facebook page to watch the vlog of it being made.
---
Mexican Tortillas With Tomato Salsa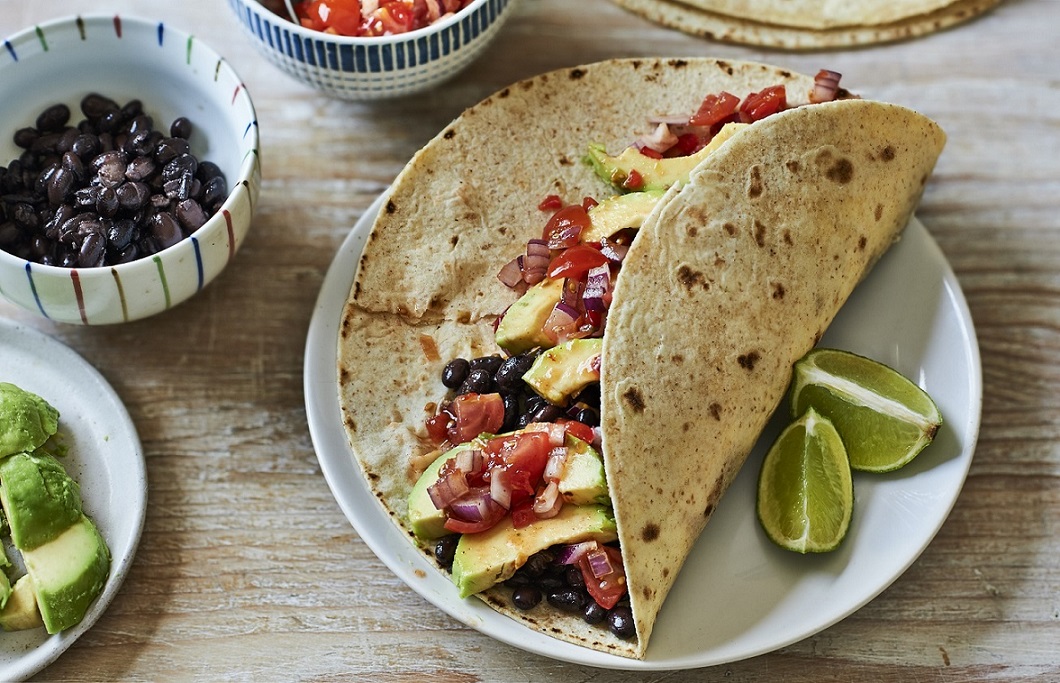 Get the party started with these Mexican fiesta favourites!
---
Bosh! 3 Dip Gyoza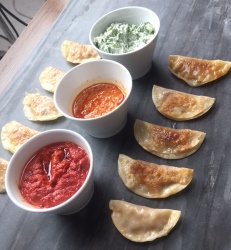 Mouthwatering gyozas with sumptuous coconut, cilantro, kimchi dips!
---
Bay-smoked Beetroot Soup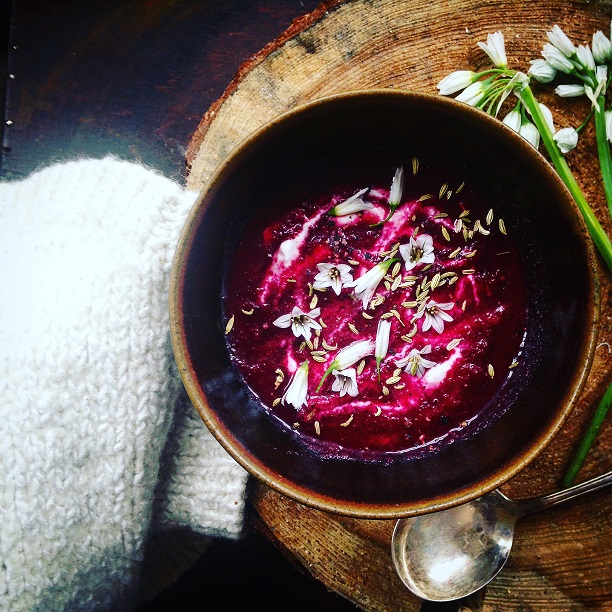 Brighten up your bowl with this radiant beetroot soup smoked with bay branches, which grow wild all over the UK. The smoking process is a great way to cook root vegetables quickly whilst adding tonnes of flavour!
---
Cashew Chive Cream Cheese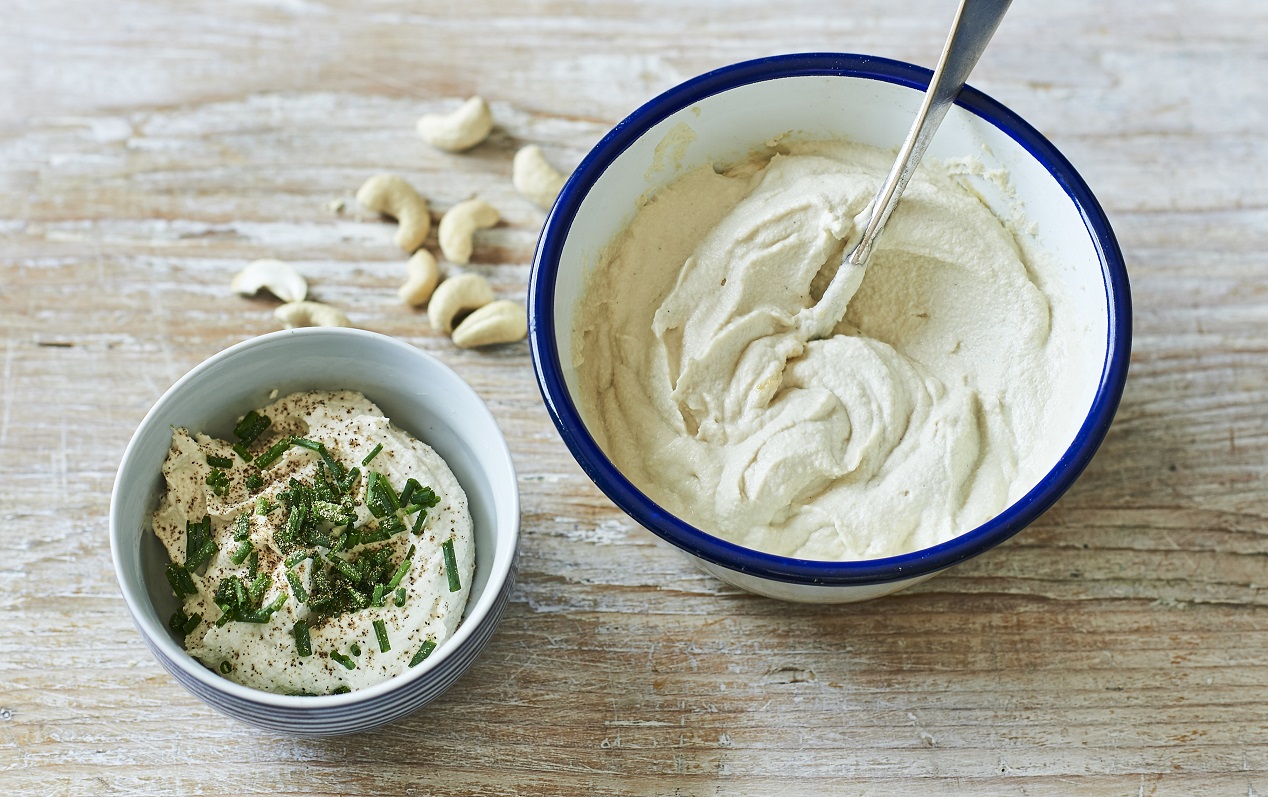 Authentic dairy-free fermented cream cheese that tastes just like your old favourite. Warning, this stuff is addictive :-)
---
Kale Salad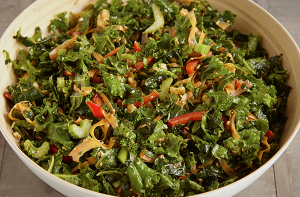 This salad is bursting with nutrition, light yet also very flavourful. You simply can't go wrong with kale as a base for your salad.
---
Summer Vegballs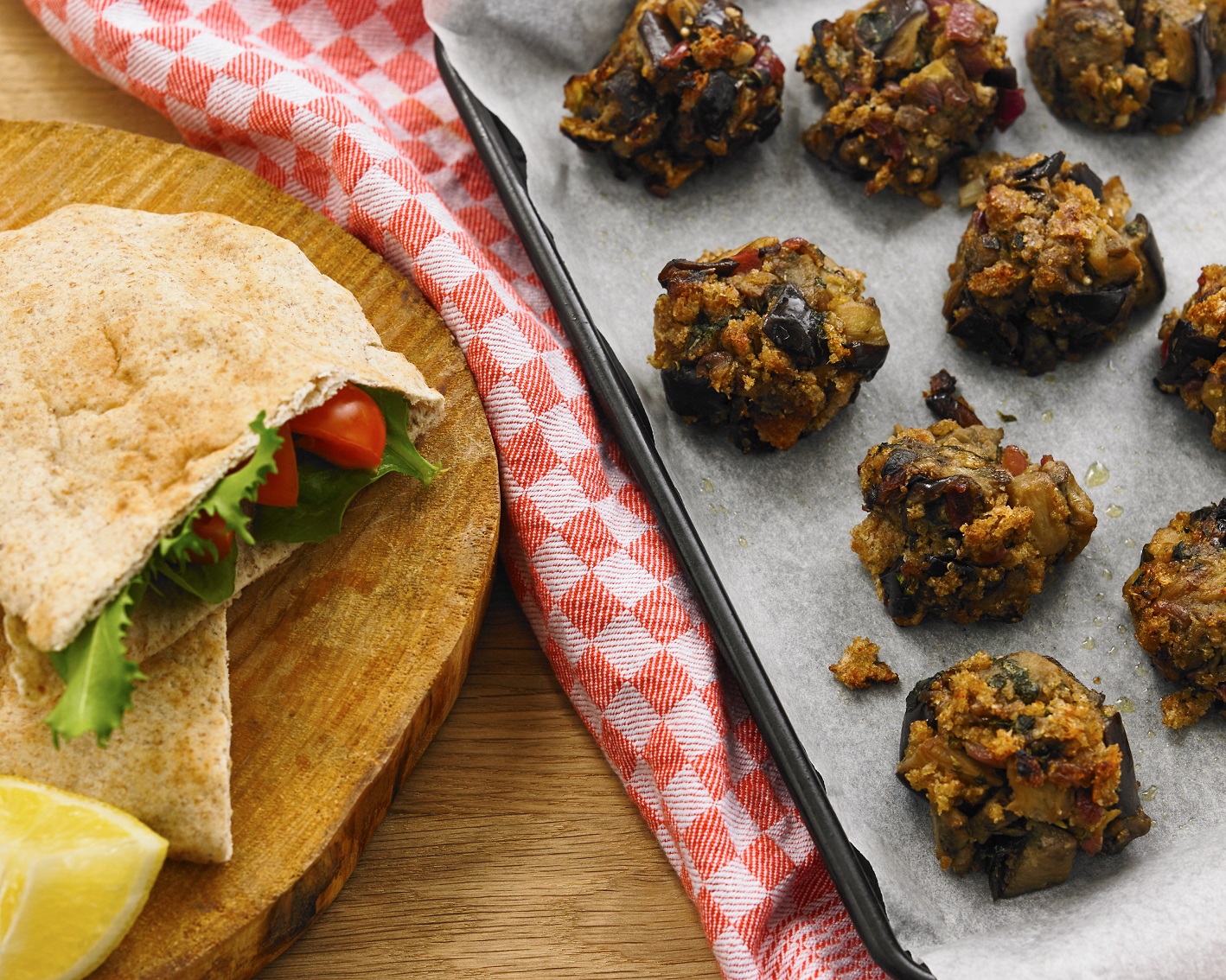 These versatile vegballs can be stuffed in pitta, used in wraps or served on top of salad leaves. A great dish to share with friends and family.
---
Cashew Nut Yoghurt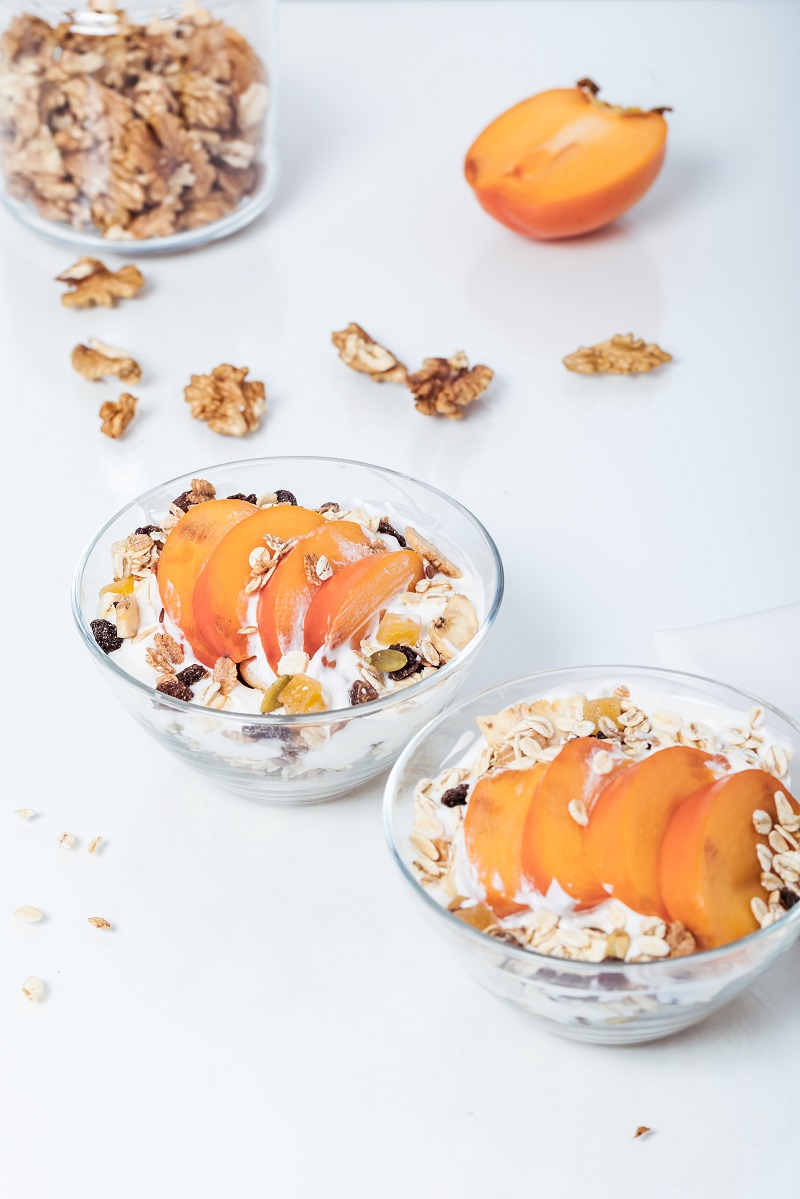 Once you try making this quick and easy yoghurt recipe, you'll never eat shop bought yoghurt again!
---
Butternut Squash Hummus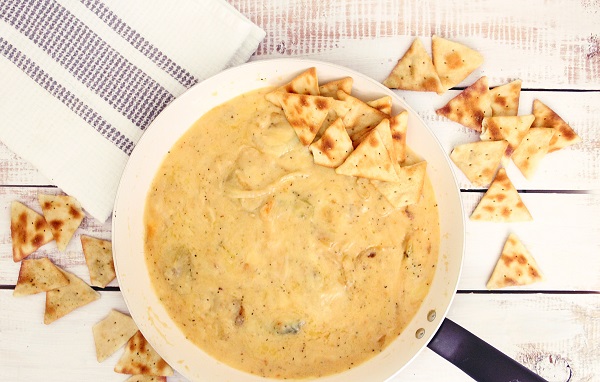 A delicious dip that always goes down well at our outreach stalls. Serves 4-6 people.
---
Japanese Soba Noodle Salad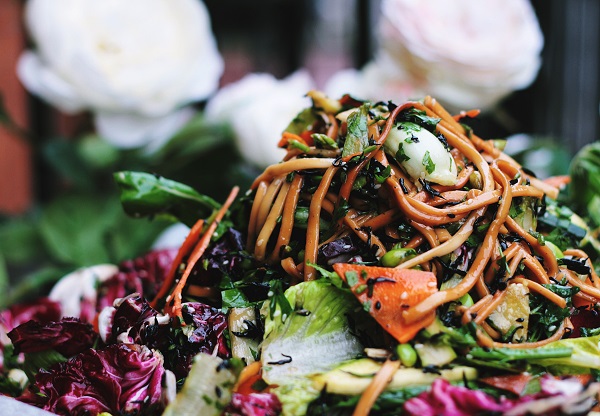 A quick and simple Japanese soba noodle salad using whole grain naturally gluten-free noodles!
---
Cauliflower Mash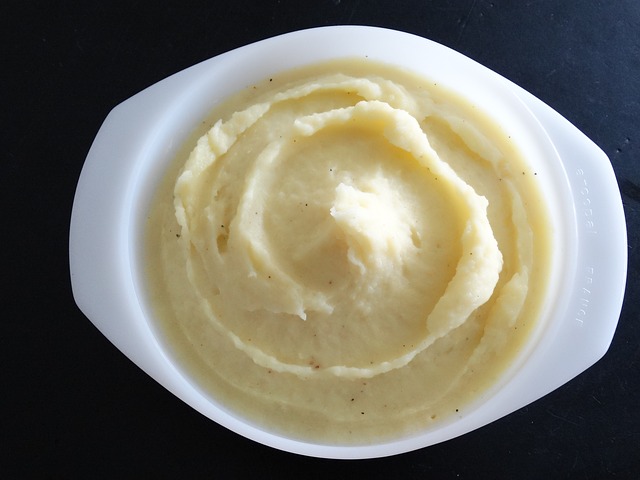 This hearty cauliflower mash makes it easy to get more veg in your diet, and is great with homemade lentil sausages!
---
Simple Cashew Cheese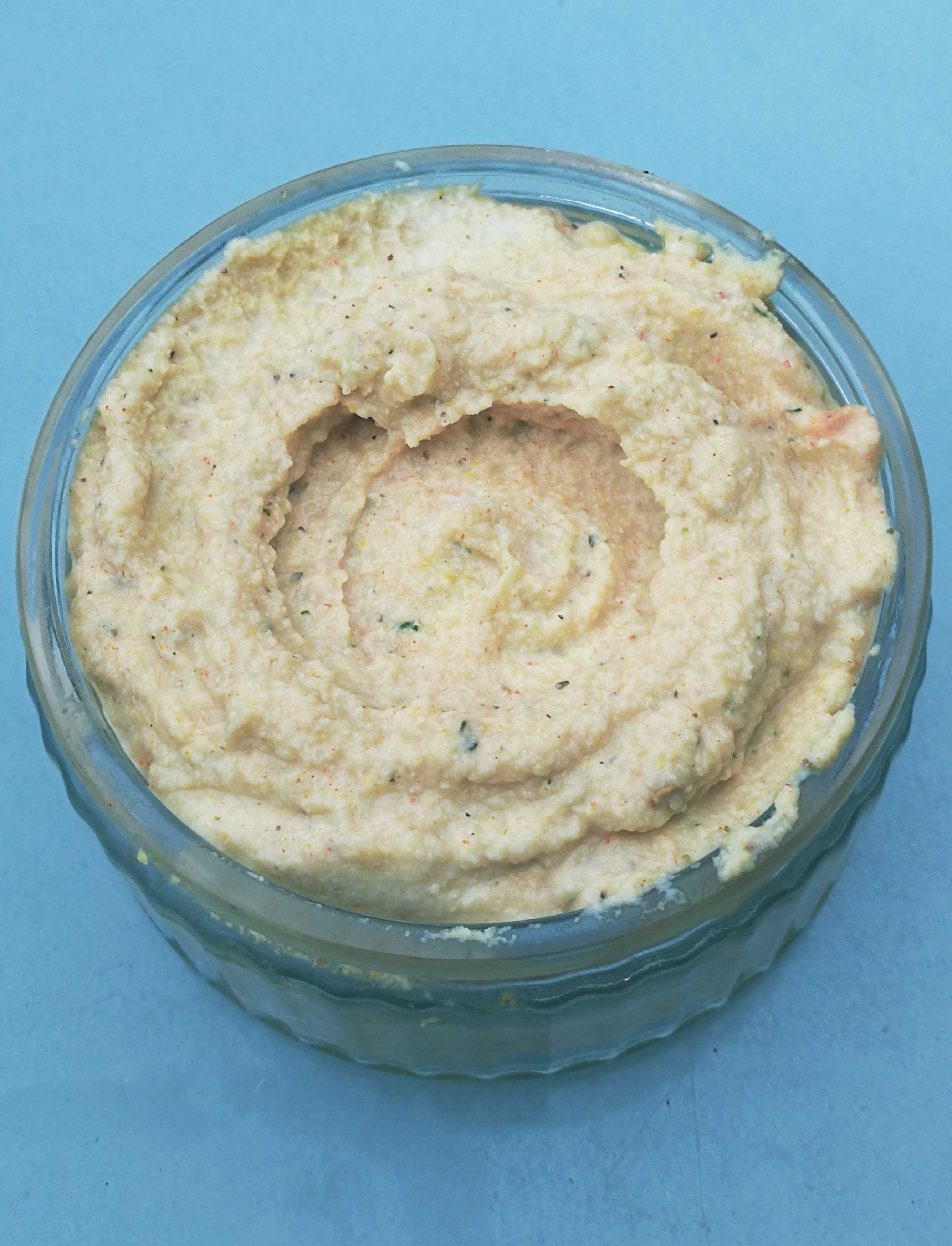 Want something cheesy without the dairy? This simple cashew cheese will hit the spot.
---
Raw Nut Pulp Hummus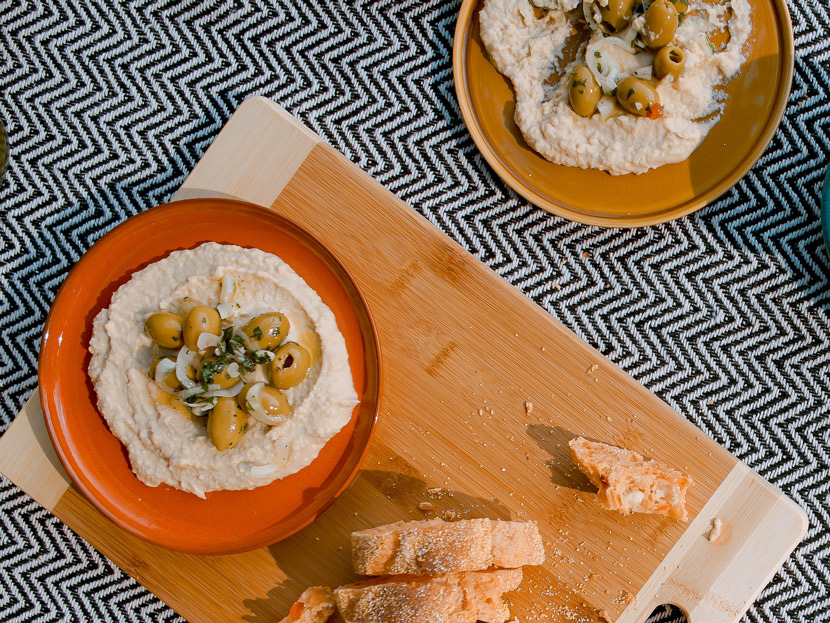 Got leftover pulp from making your own nut milk? No need to waste it, use it in this great hummus recipe!
---
Muhammara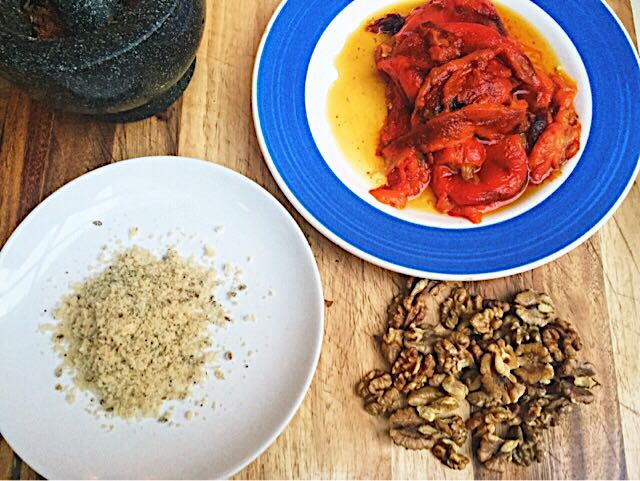 Deliciously nutty pepper dip. Thanks to Tamara Tahhan for this recipe, as taught in our 'Taste of Palestine' Masterclass
---
Guacamole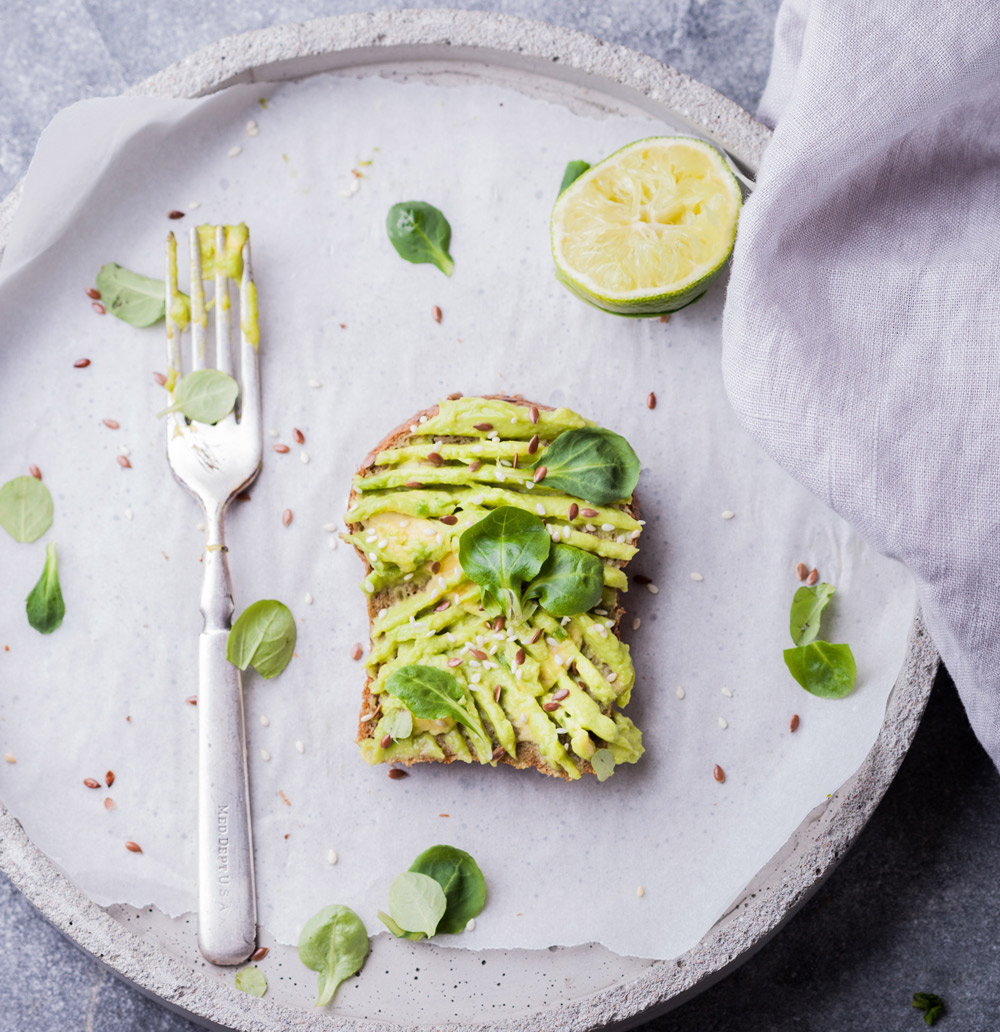 Simple, quick and tasty! Great with our corn tortillas and re fried style chipotle black bean recipes.
---
Sumac Roasted Squash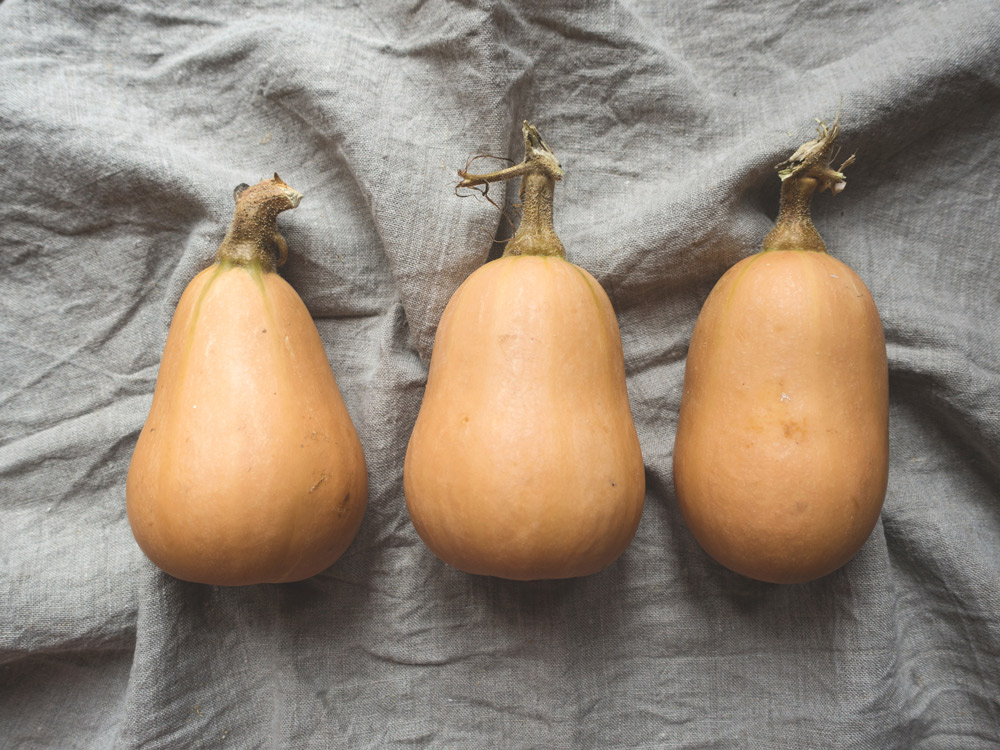 Seasoned root veg is a great alternative to potatos, and adds an extra nutritional hit to your dish!
---
Fennel, Orange and Beet Salad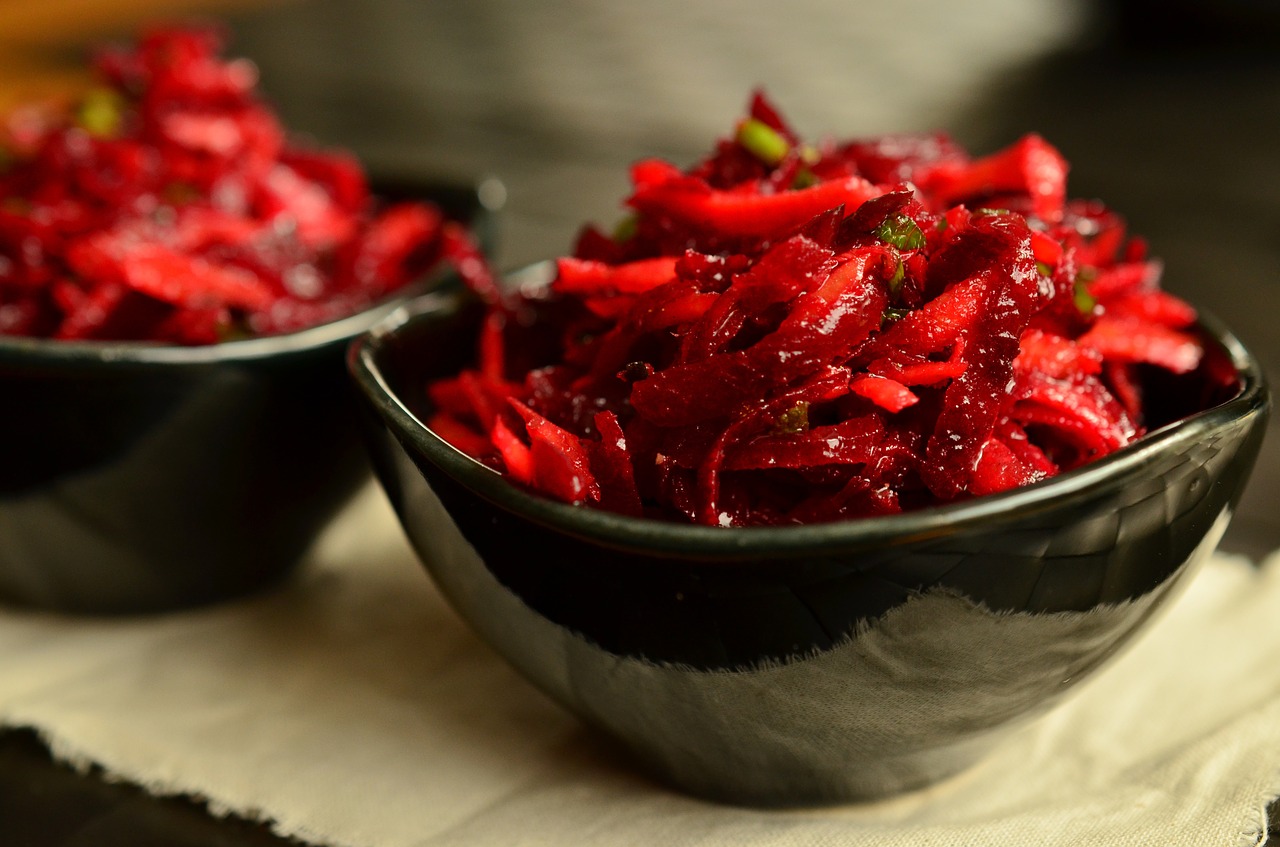 This winter salad will give you a splash of colour and flavours!
---
Carrot and cumin falafel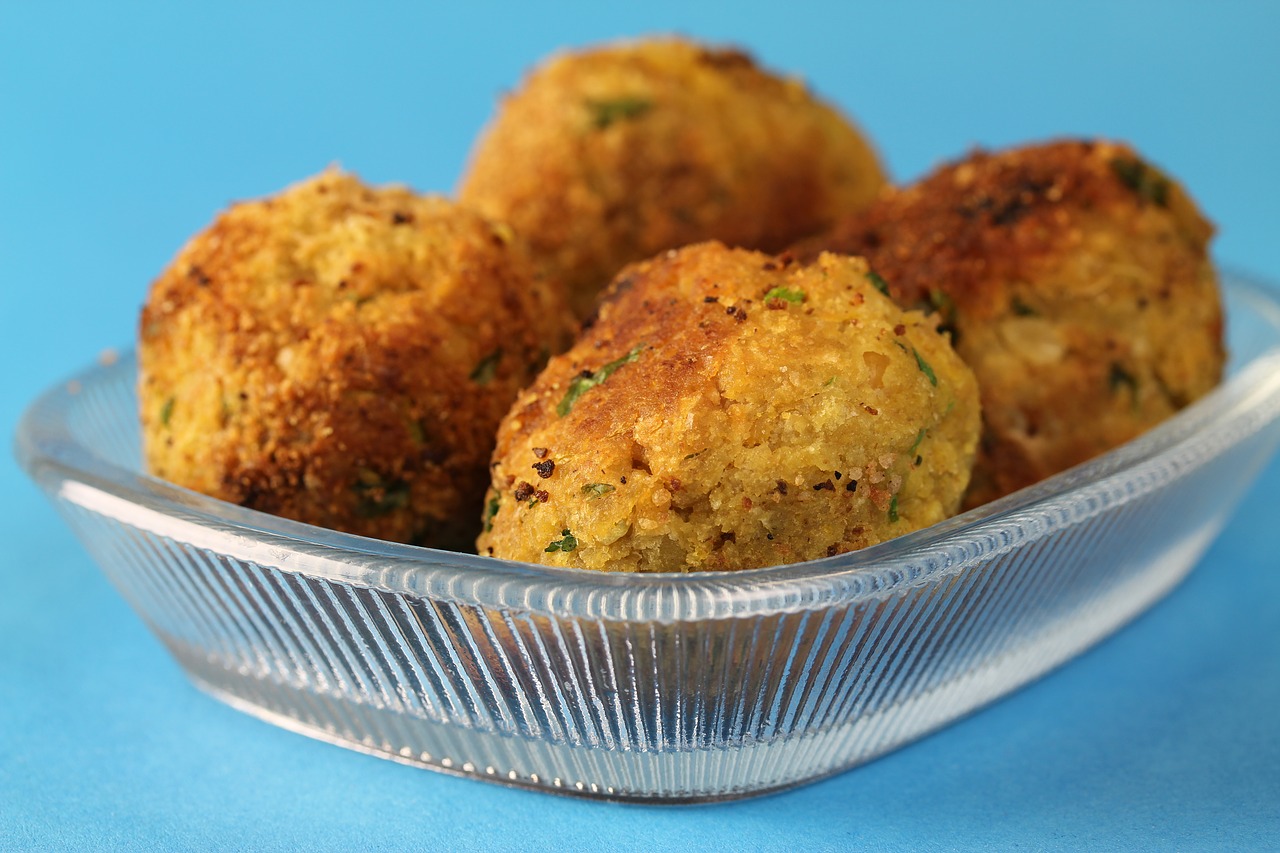 These delicious falafels can be made with any grated seasonal root veg instead of carrot. Try beetroot for a different look and flavour!
---
Herbed Flatbreads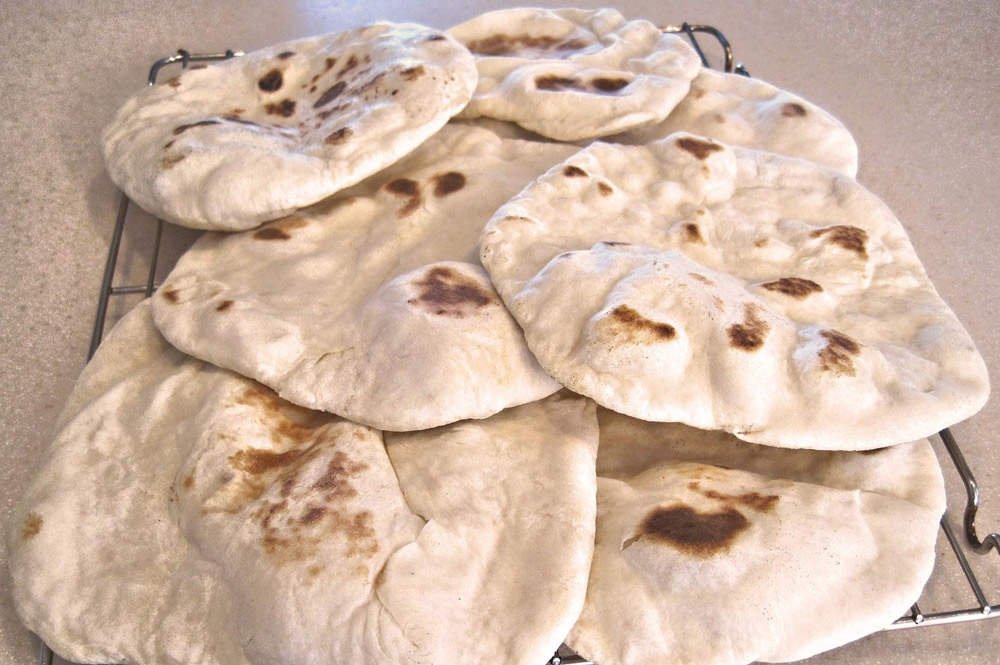 These flatbreads are full of fibre, and will keep you fuller and more satisfied for longer!
---
Caramelised Corn Salad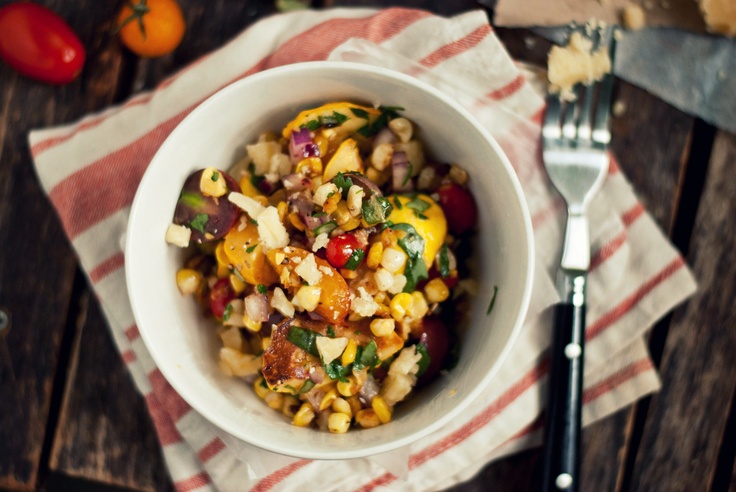 This wholesome salad adds a splash of colour to accompany any dish or works great on its own for a summery afternoon (or winter morning!)
---
Crispy Baked Potato Fries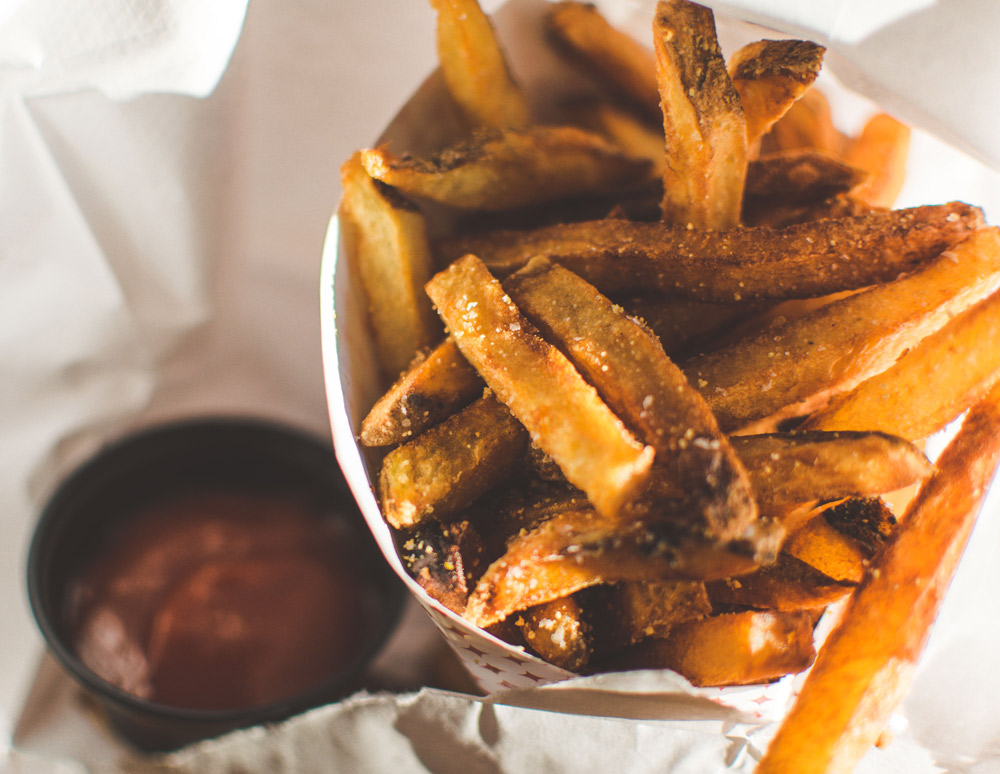 This twist on the classic french fries add some flavour and a health kick to your bite!
---
Sauerkraut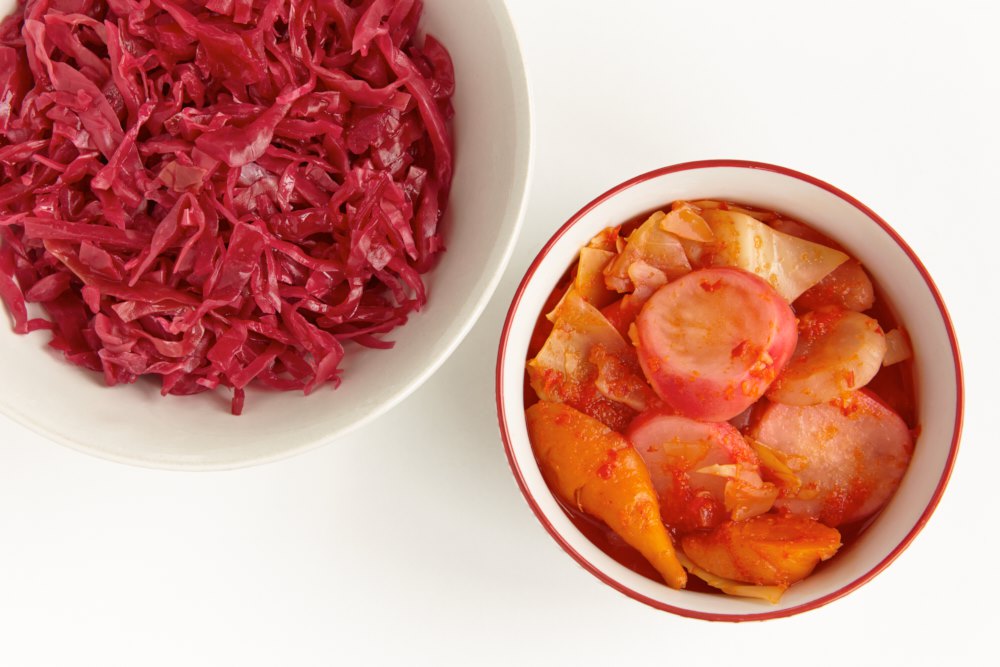 Sauerkraut is really simple to make, is a brilliant way of preserving cabbage and other vegetables, and allows us to eat living food all year round. It tastes great on its own, and it's amazing to use in salads. The more vegetables you add, the wider the variety of beneficial micro flora in your finished sauerkraut, as the process uses the micro-floras that reside on the skins of the vegetables.
---
Mixed Seed Wholegrain Crackers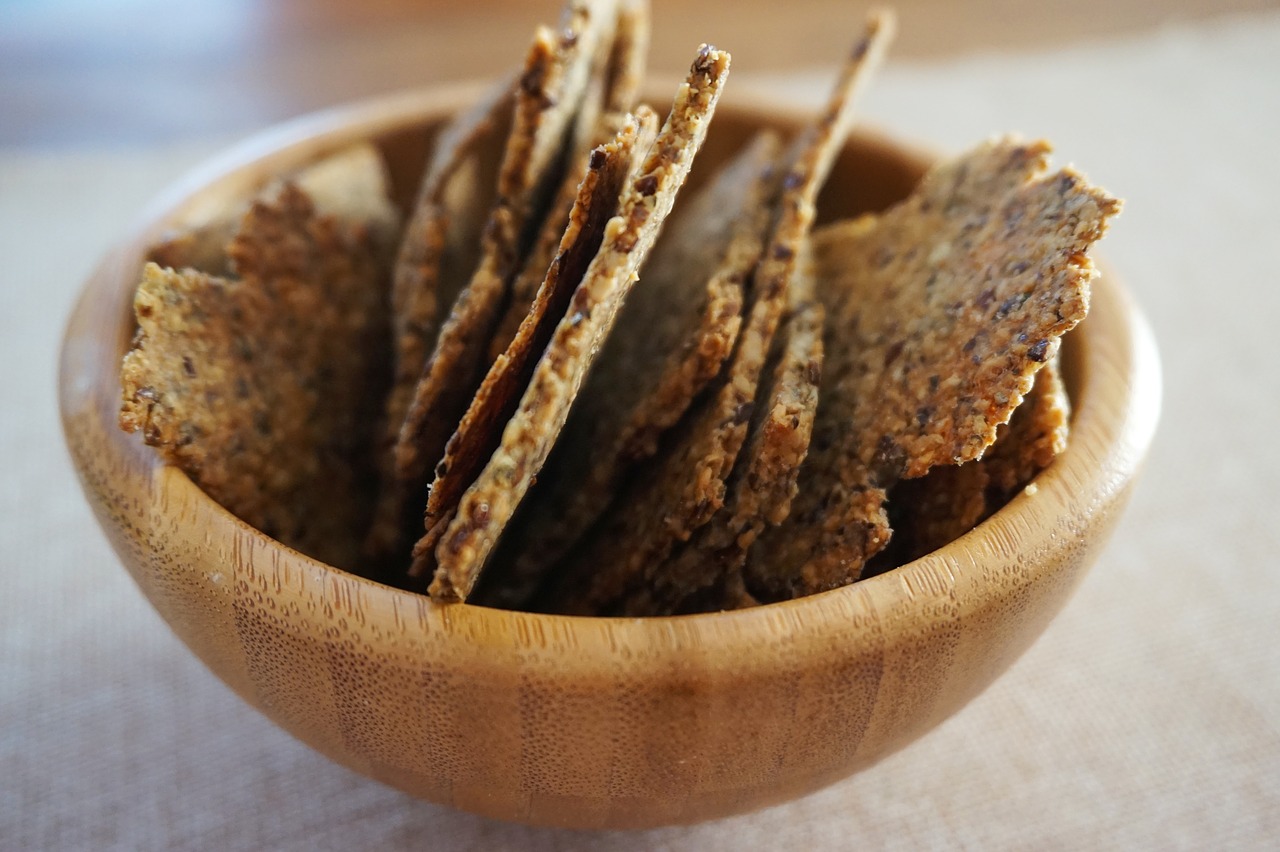 This easy to make crackers are tasty, nutritious and great accompinied with any dip!
---
Nettle Pesto
This take on the italian classic, will awaken your tatse buds and give you a nourishing hit as well!
---
Autumn Slaw with Sesame Dressing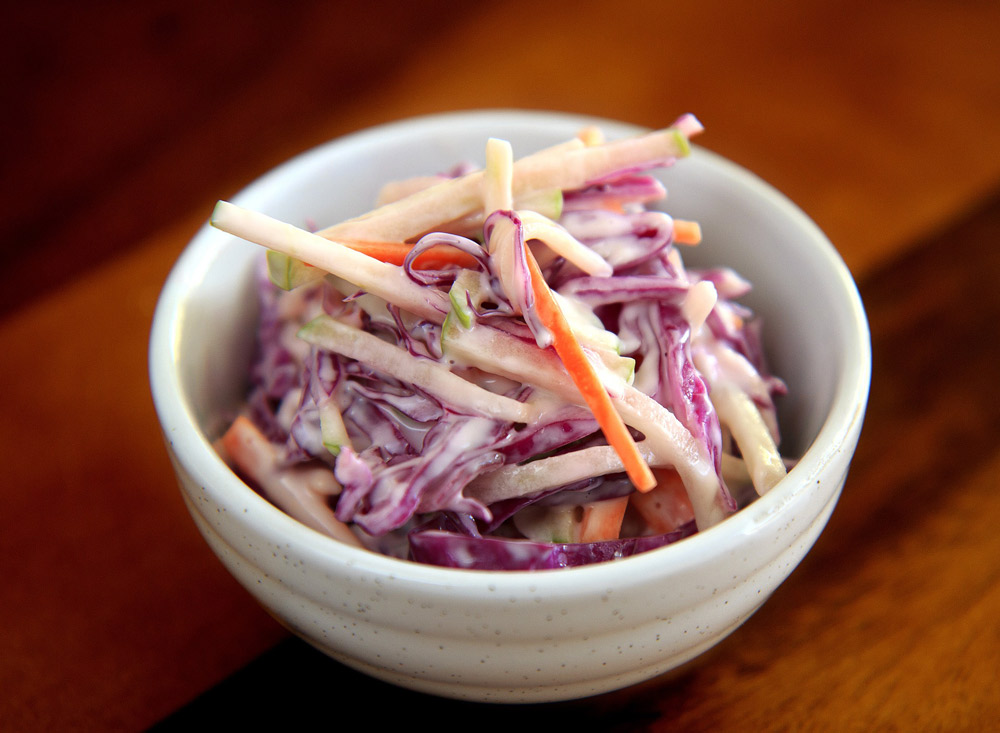 This slaw is a perfect side salad - it's light, fresh and flavoursome, and packs a nutritional punch too.
---
Roasted Pumpkin Seeds Three Ways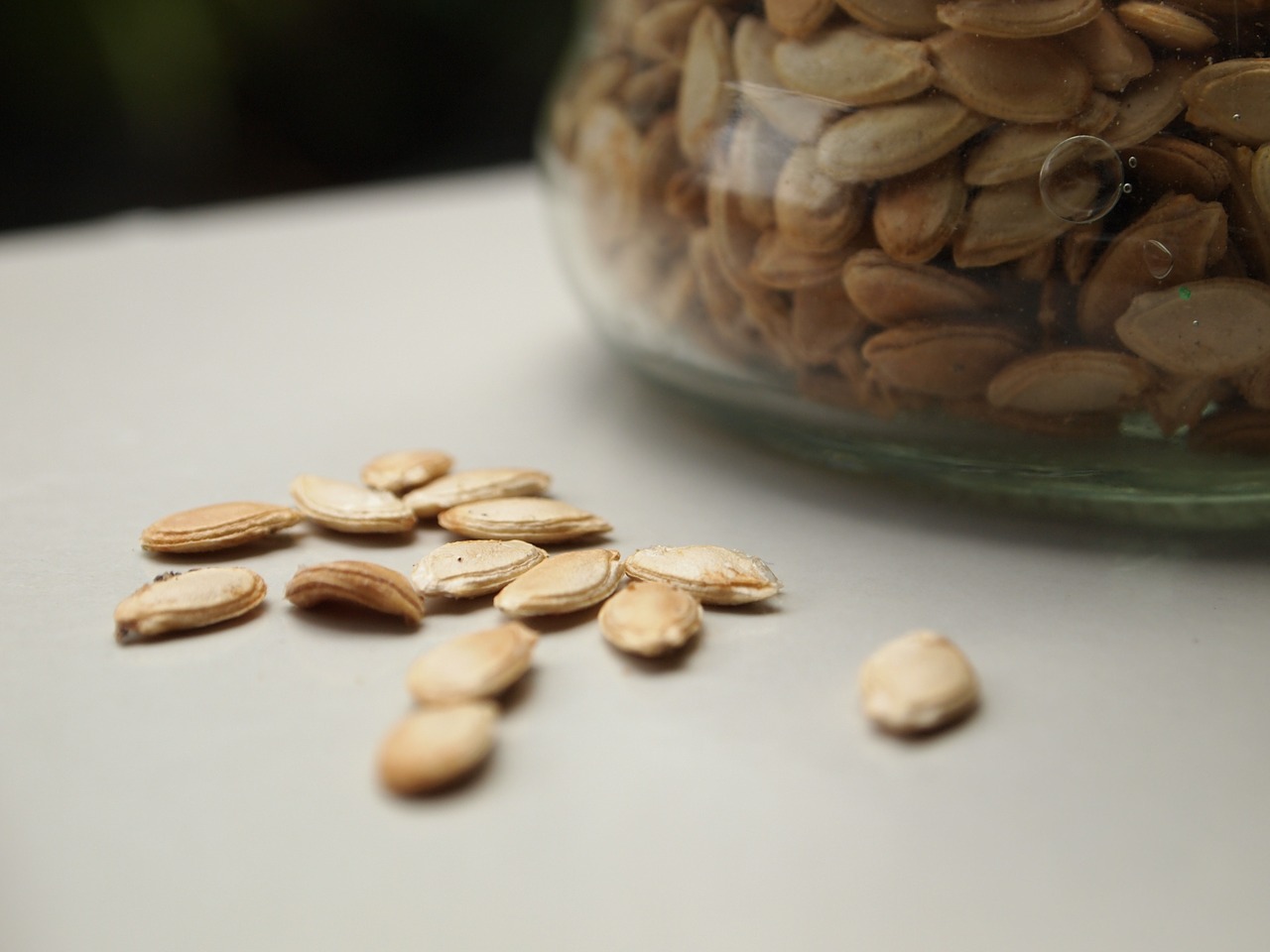 The perfect addition to salads, main meals or just on their own, heres three ways to make the most of your left over pumpkin seeds!
---
Sorrel Pesto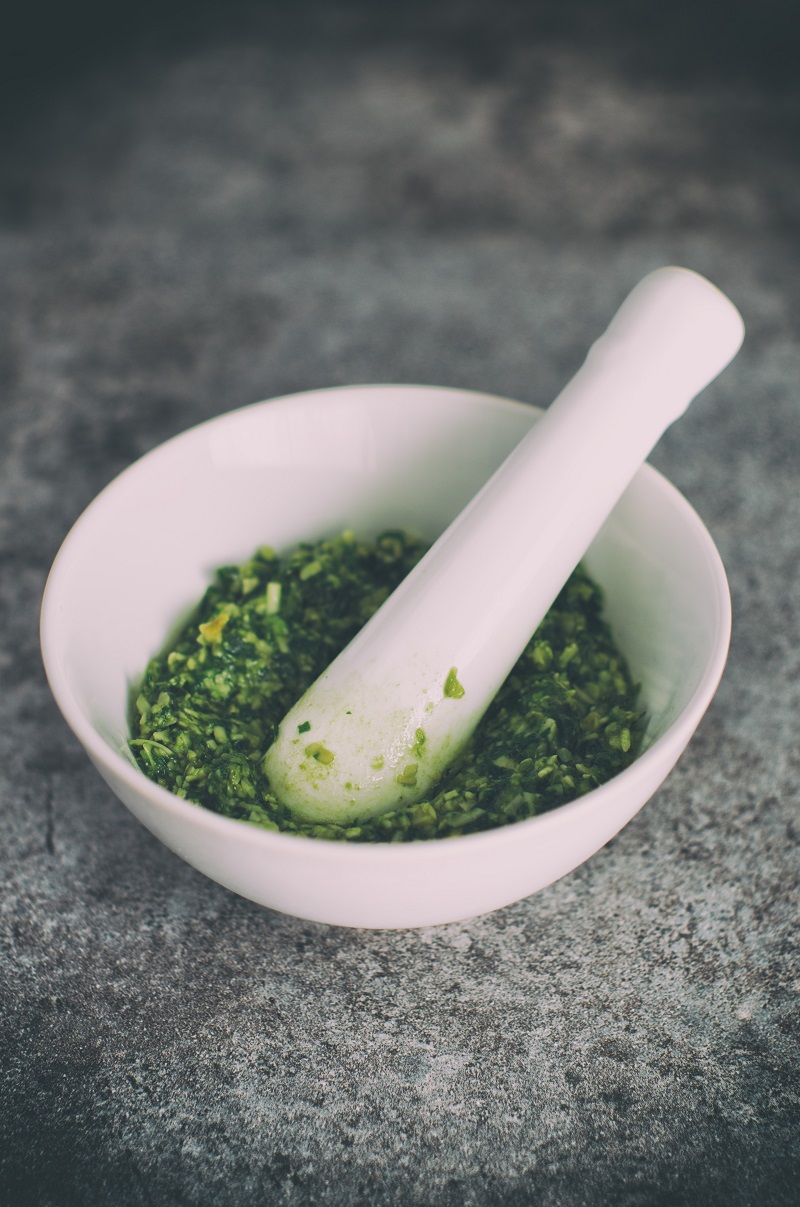 A twist on the italian classic, incorporating pumpkin and sunflower seeds with a host of flavours!
---
Orange and Ponzu sauce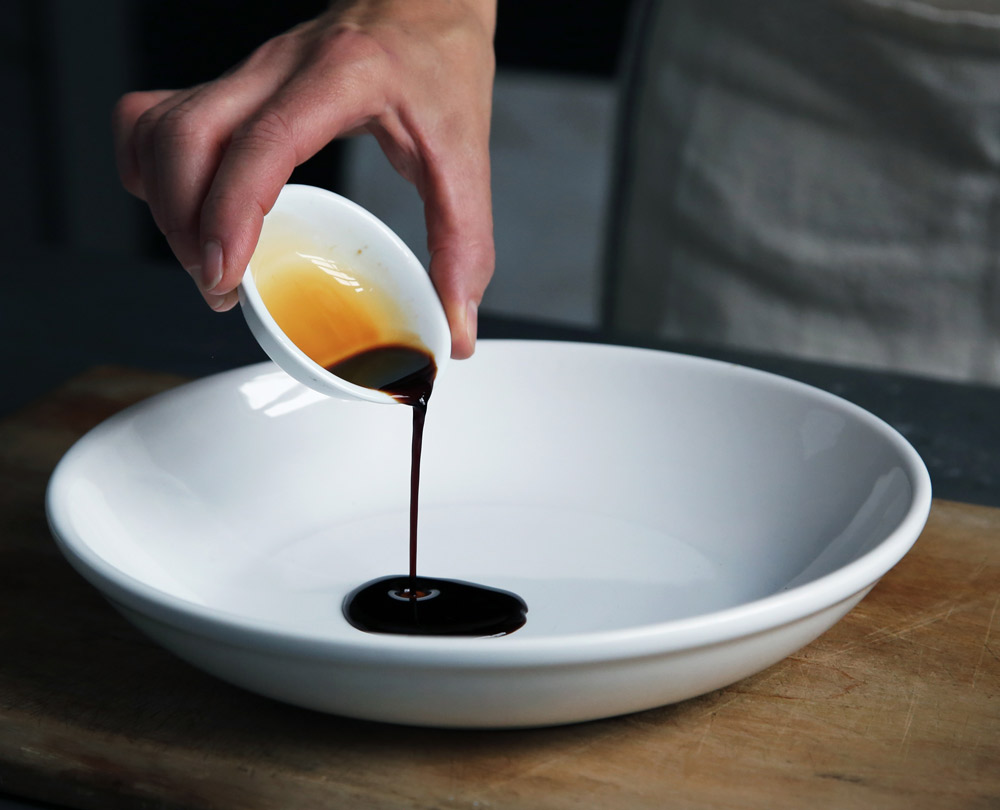 Discover this delicious Japanese sauce
---
Tomato Chermoula (African tomato sauce)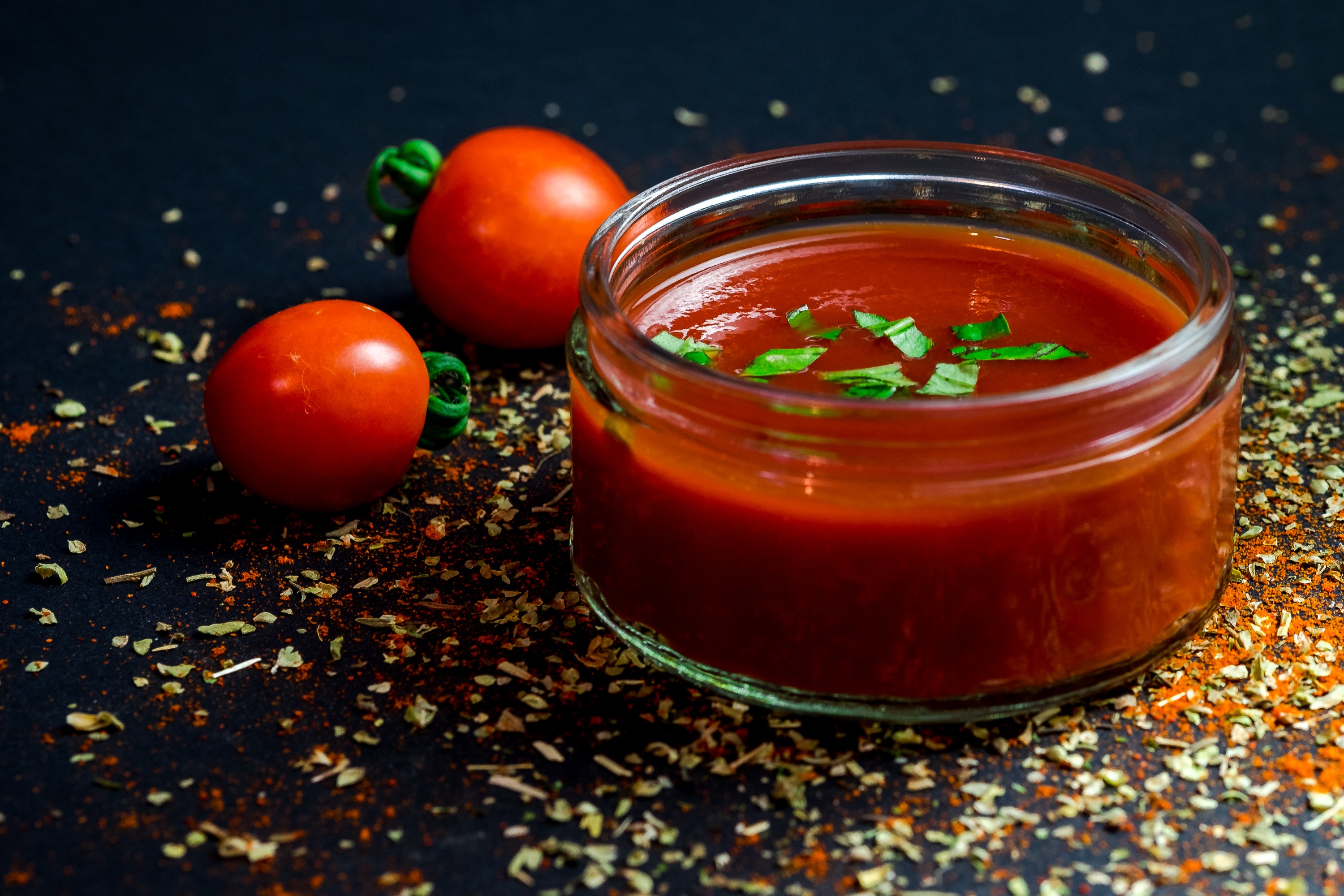 Food to make you feel good
---
Summer Stir Fry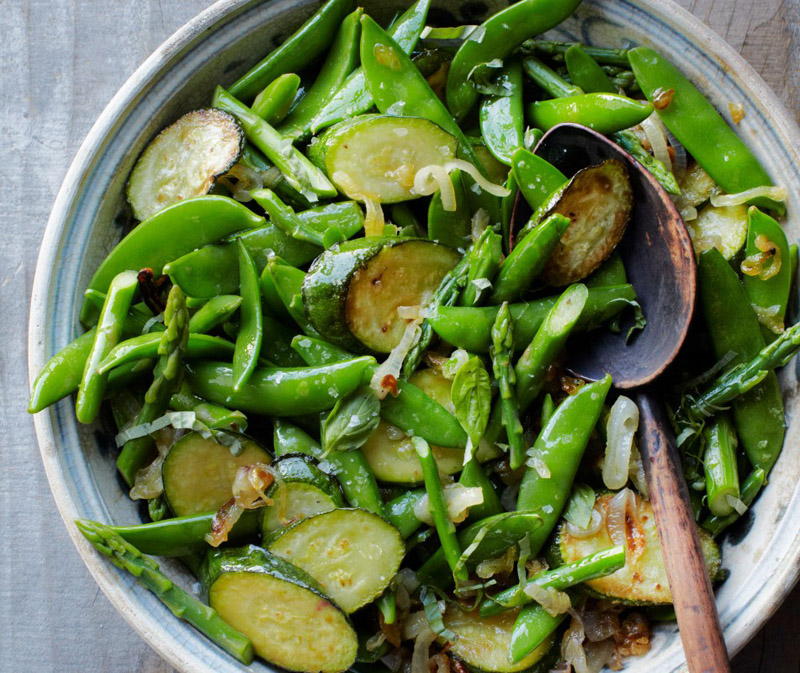 A crunchy green stir fry with fresh summer flavours and packed with vitamin C. You can use any summer leaves for this dish,
---
Pickled Vegetables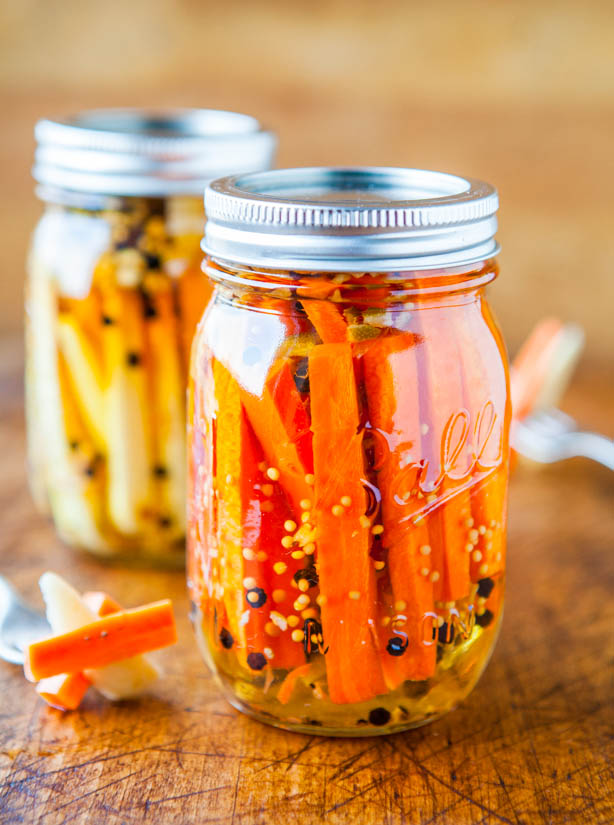 A great way to use up root vegetables and add a zing to winter salads
---
Muhammara (Red Pepper and Walnut Dip)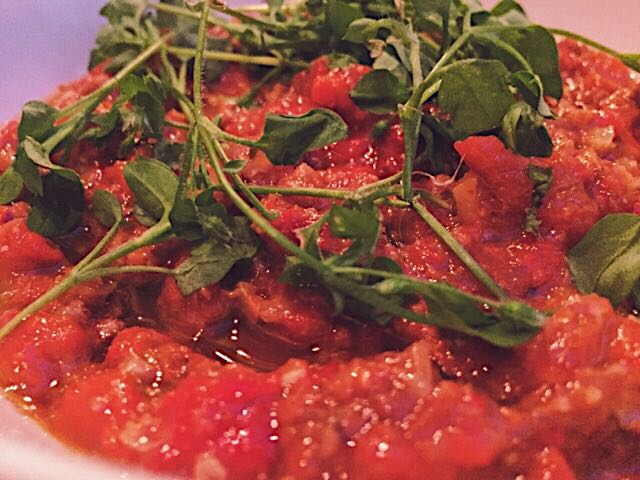 This delicious spicy Lebanese dip is really healthy too, try dipping it in raw veg, spreading it on wraps or even using it as a base for pasta sauce or pizza!
---
Passata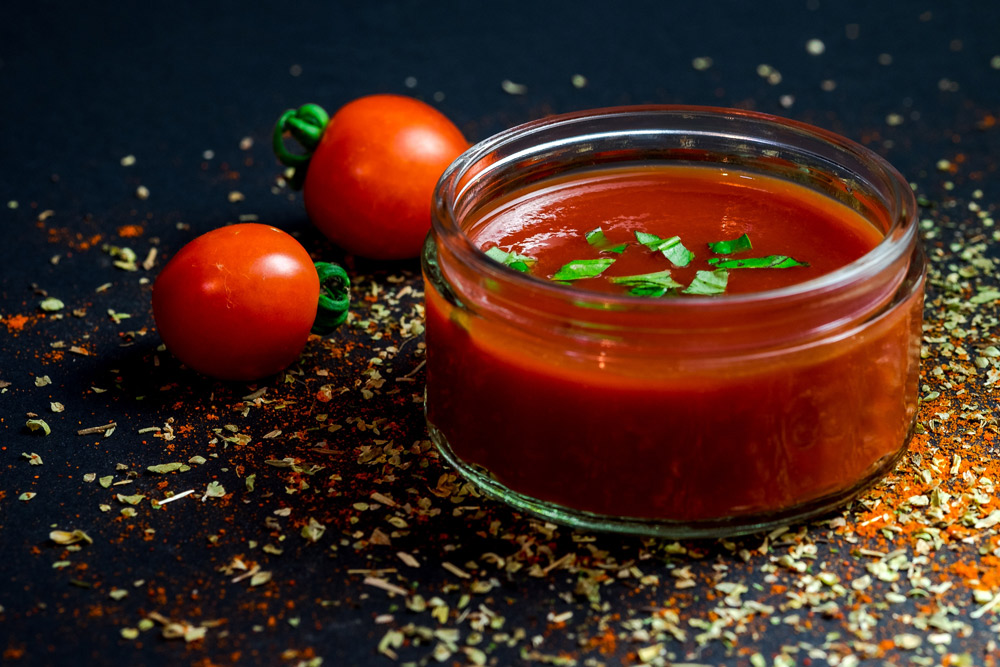 If you have a glut of tomatoes then this is the perfect recipe! Use it as a sauce for pasta, a base for soup or anything else you can think of.
---
Spicy Potato Wedges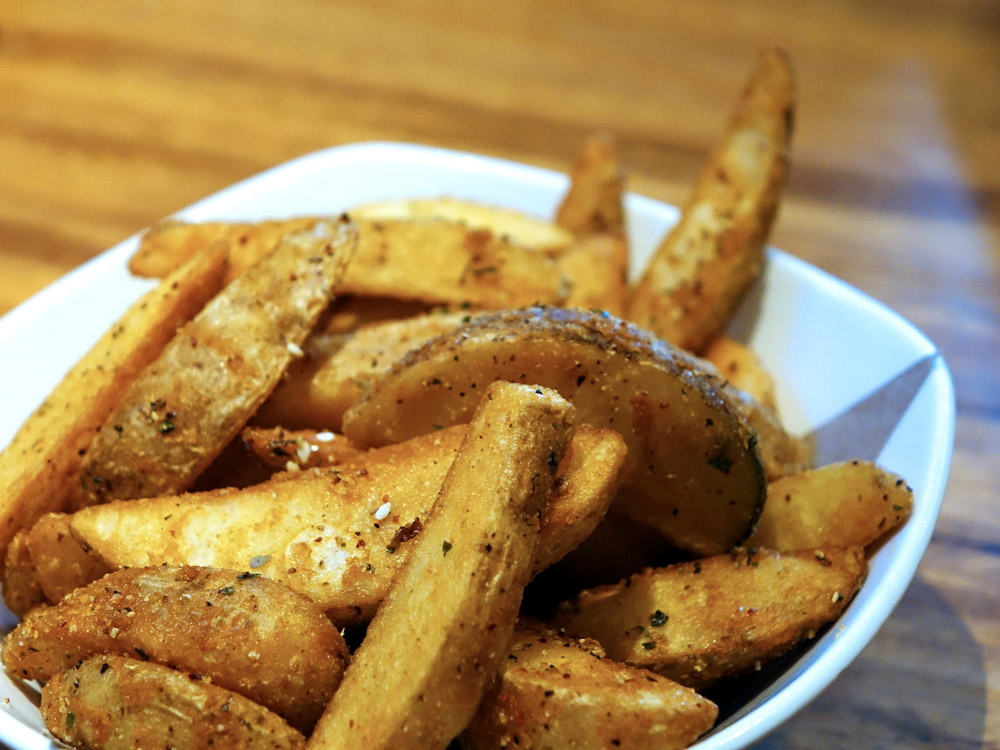 A firm favourite with our participants, try them with a spicy dip.
---
Lettuce Wraps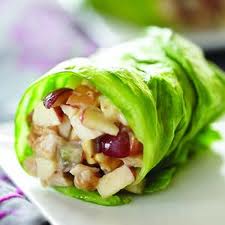 A great way to prepare summer salad vegetables and a healthy alternative to the sandwich!
---
Hummus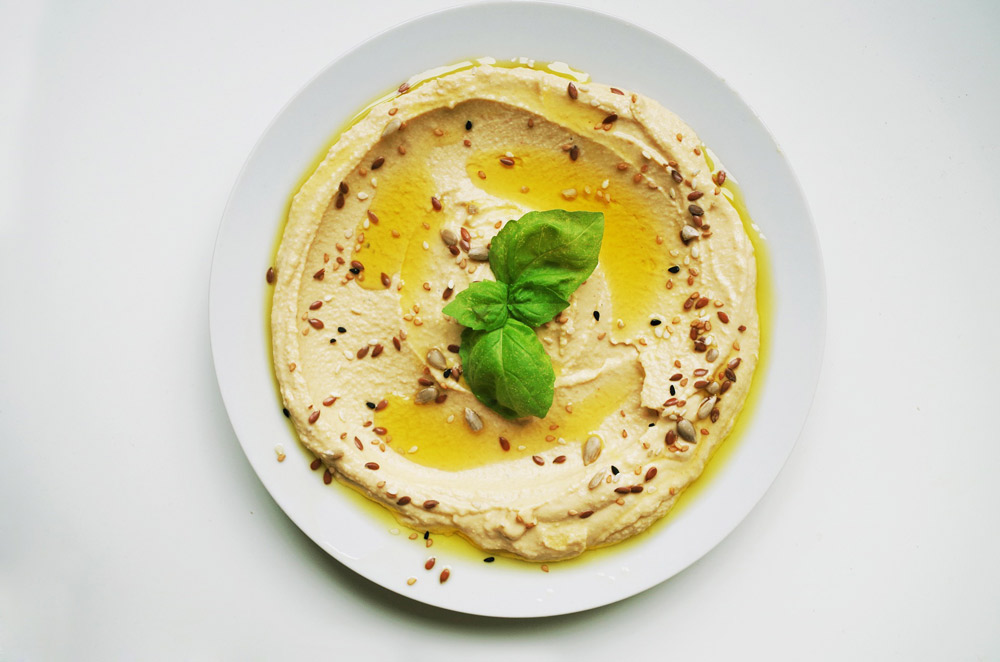 Hummus
---
Beetroot and Carrot Salad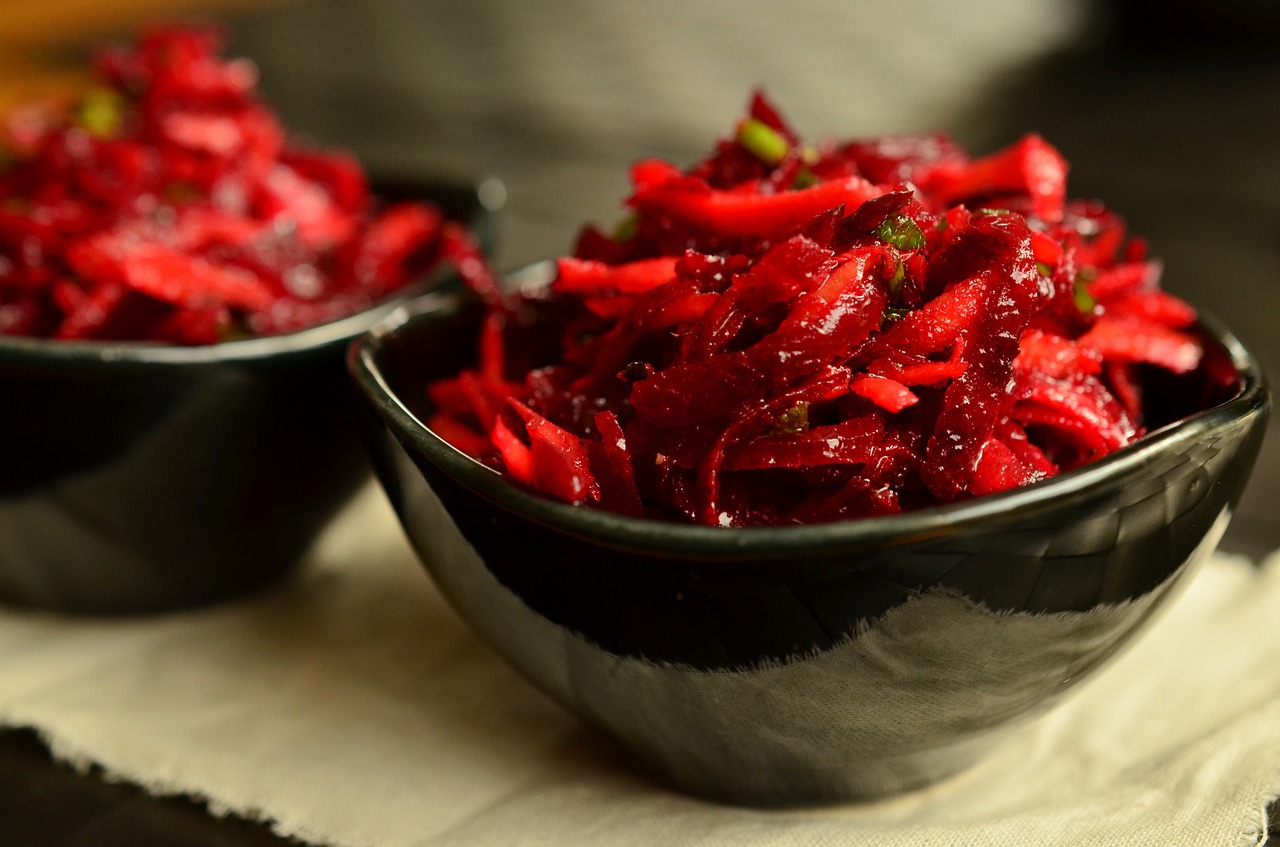 A lovely fresh tasting side salad to go with virtually any main meal. Make this bright salad even more colourful by using golden beetroot and heritage carrots too.
---
Beetroot And Walnut Dip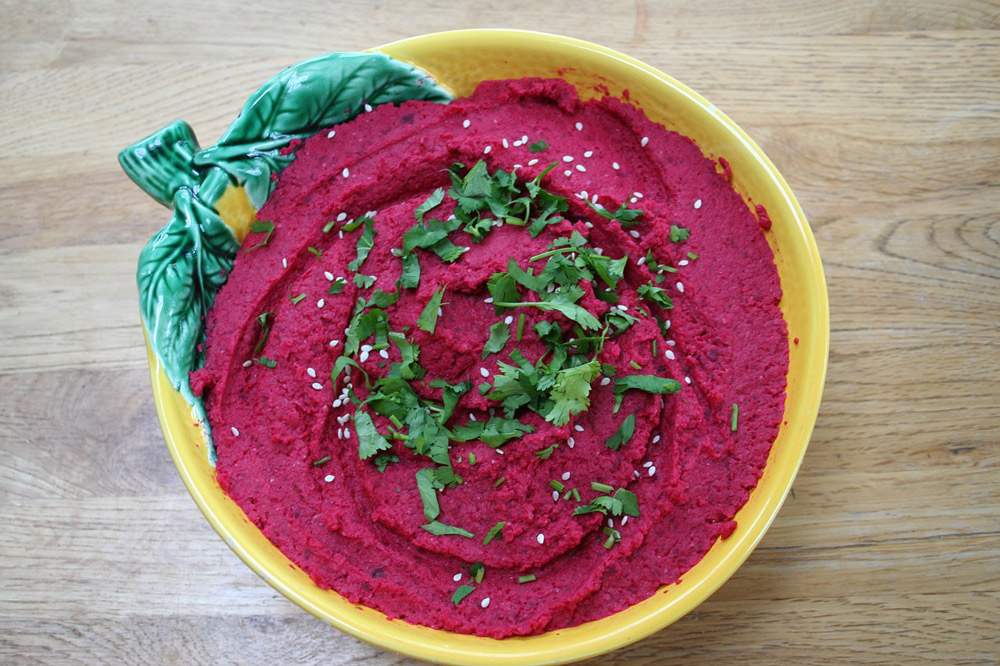 A great way to use up the last of the season's beetroot in this vibrant dip.
---
Kimchi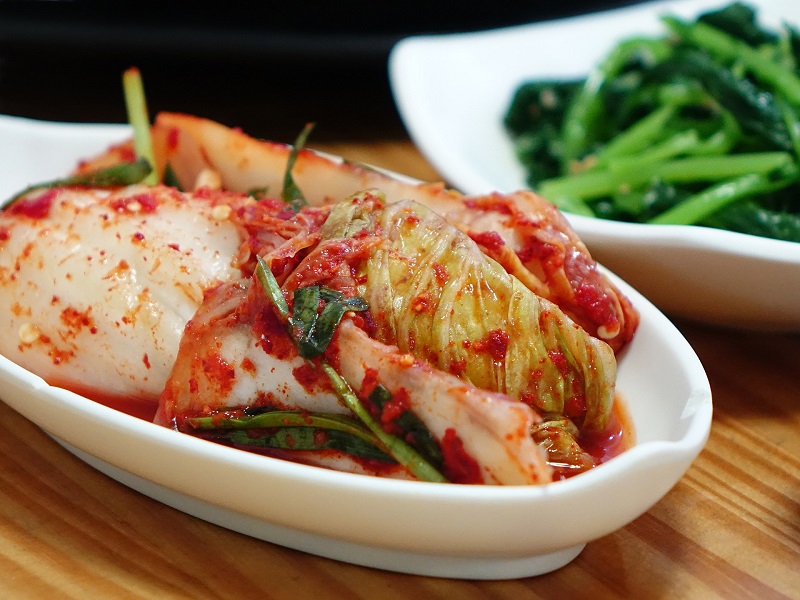 We are all fans of Korean kimchi here at Made in Hackney. It's a fantastic way to preserve winter brassicas and radishes and the heat livens up many a humble lunch or dinner.
---