Autumn Power Smoothie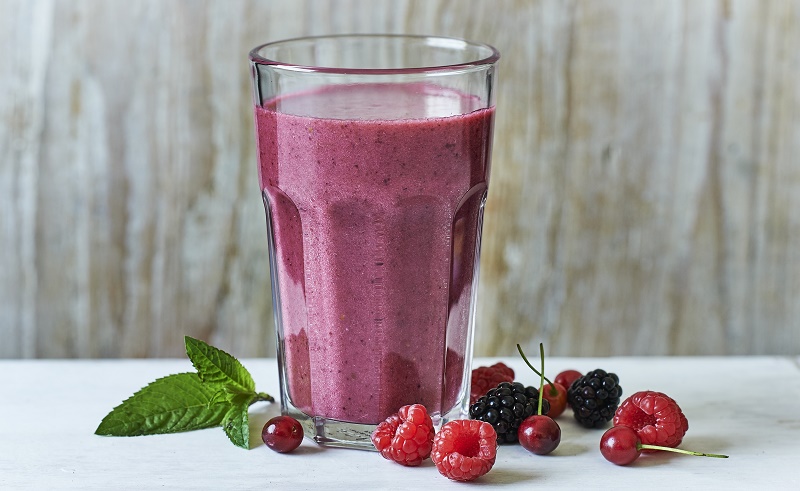 Energy boosting tasty power smoothie using blackberries.
Ingredients
Half cup oats
Half cup pre-soaked cashew nuts or coconut milk
Handful of blackberries (ideally foraged in summer, otherwise frozen)
1 pear
300 milliliters oat or hemp milk
2 dates
Method
1: Soak the cashew nuts over night in water (only if using). Then throw away the water and rinse the cashew nuts.
2: Blend all the ingredients together in a high speed blender like a nutribullet or vitamix.
3: Add another date if not sweet enough, or remove dates altogether if you're trying to eat a more low sugar diet.
4: To make consistency smoother add more plant milk.
5: To garnish sprinkle dessicated coconut and a goji berry (optional)
Photo credit, the amazing Faith Mason http://www.faithmason.co.uk/