Autumn Slaw with Sesame Dressing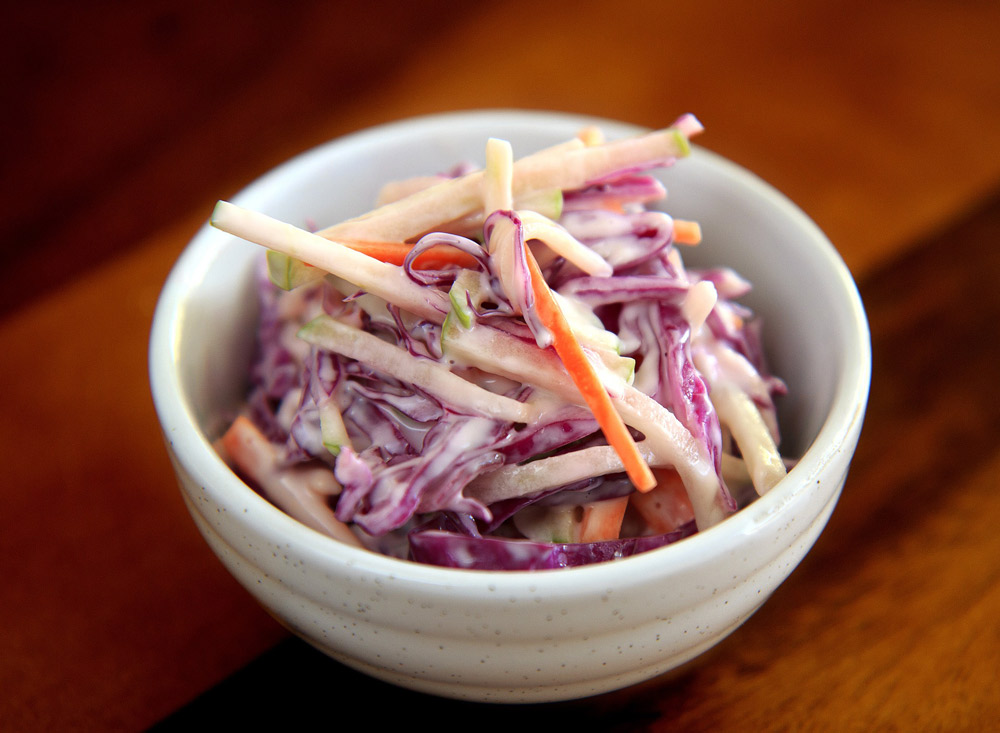 This slaw is a perfect side salad - it's light, fresh and flavoursome, and packs a nutritional punch too.
Ingredients
· 1/2 purple cabbage (about 500g), outer leaves and core removed.
· 2 large carrots
· 2 medium apples
· 4 tablespoons of sesame seeds
Dressing:
· 4 tablespoons of room temperature water
· 3 1/2 tablespoons of tahini
· Juice and zest of one organic, un waxed lemon
· 2 tablespoons of olive oil
Method
· Cut the 1/2 cabbage in half again width ways, then finely chop
· Top, tail and peel the carrots, and coarsely grate
· Peel, core and coarsely grate the apples
· Combine all ingredients in a large bowl and mix well with your hands
Dressing:
· Combine all ingredients, mix, and pour over the slaw.
· Evenly mix the dressing into the slaw and serve immediately.
The dressed salad is best enjoyed on the same day, but you could keep the dressing in an airtight jar in the fridge for up to a week.
Note: Of particular note is purple cabbage, which is high in Vitamin C and the mineral manganese, which is important for healthy bones. Purple cabbage's pigment is caused by anthocyanins which are anti-inflammatory and antioxidant compounds found in plants. Cabbage is also high in glutamine, which is important for the health of the digestive tract lining.
Sesame seeds (used here in their whole form and blended as tahini) are an excellent source of calcium.
Photo source: pixabay