Baked Gateaux Piment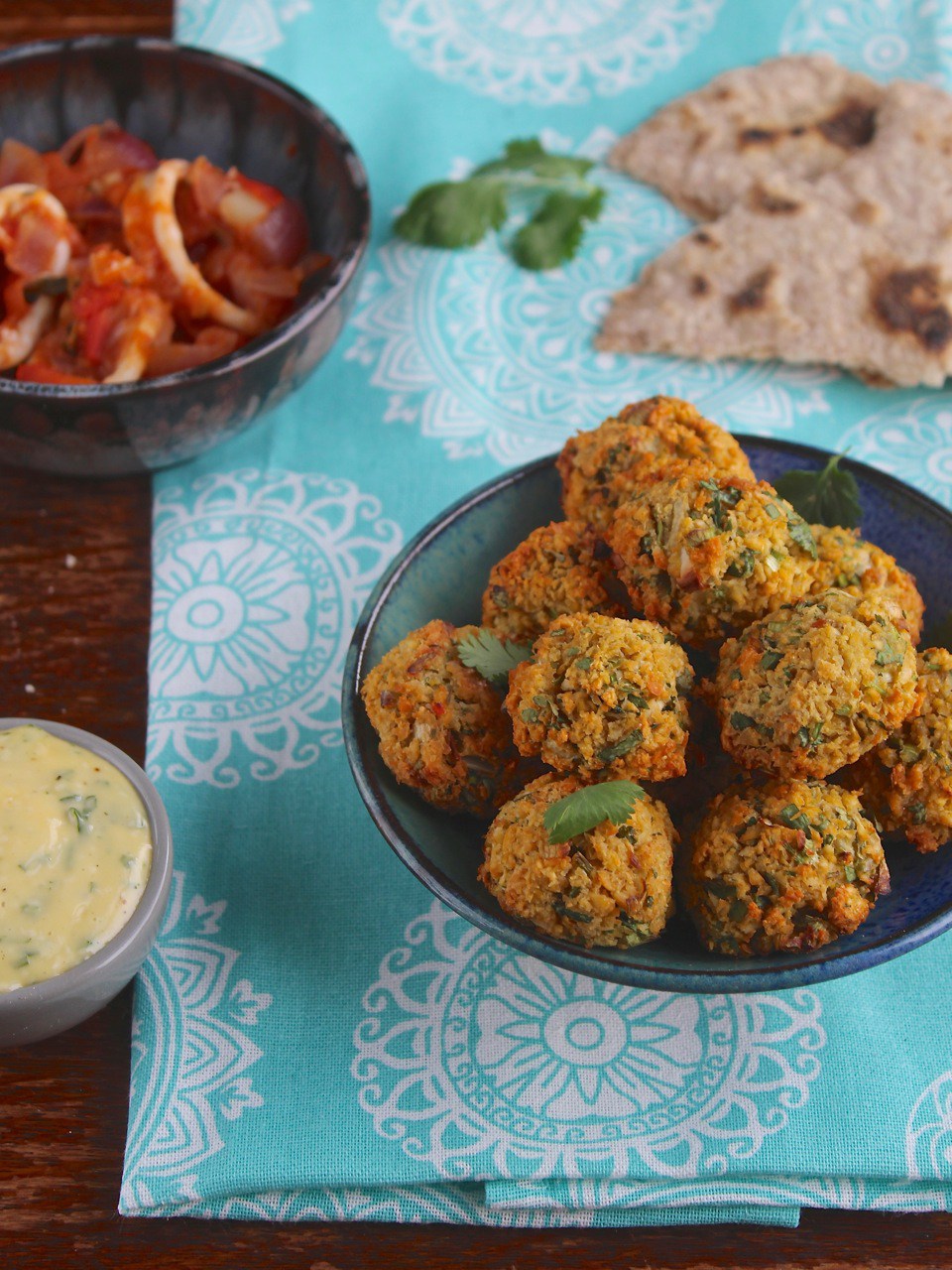 Our teacher Ceri Jone's take on Mauritian chilli cake snacks (gajacks), but baked instead of deep fried. They are naturally gluten free and vegan. Yes please.
Ingredients
Makes 12 balls
125g yellow split peas, soaked overnight
1 large or 2 small spring onions, finely sliced
1-2 green chilies, minced
Handful of chopped fresh coriander
1 teaspoon dried cumin
½ teaspoon sea salt
A paste made from 2 tablespoons gram flour + 1 tablespoon water
olive oil
Method
Drain and rinse the split peas well, then blitz in a food processor until broken down, still leaving some texture. Add the onions, chilli, coriander, cumin and salt. Blitz again very briefly.
Turn out into a bowl. Press the mixture into a small ball in your hand. If it doesn't stick together easily, then make a paste from the gram flour and water and stir into the mix till well incorporated.
Using your fingers and the palm of your hands, gather the mix into 12 equal sized balls. Place on a plate and chill in the fridge for 30 minutes to firm up.
Pre-heat oven to 200C (fan).
Place the gateaux on a lined baking sheet and brush with olive oil. Bake in the oven for 18 minutes until crispy and browned, turning over half way.
Serve warm or cold, ideally with a flavourful dip such as a vegan chive mayo, hummus or coconut raita.
This delicious recipe was created by Made In Hackney cookery teacher Ceri Jones of Natural Kitchen Adventures