Banana and Peanut Butter Flapjacks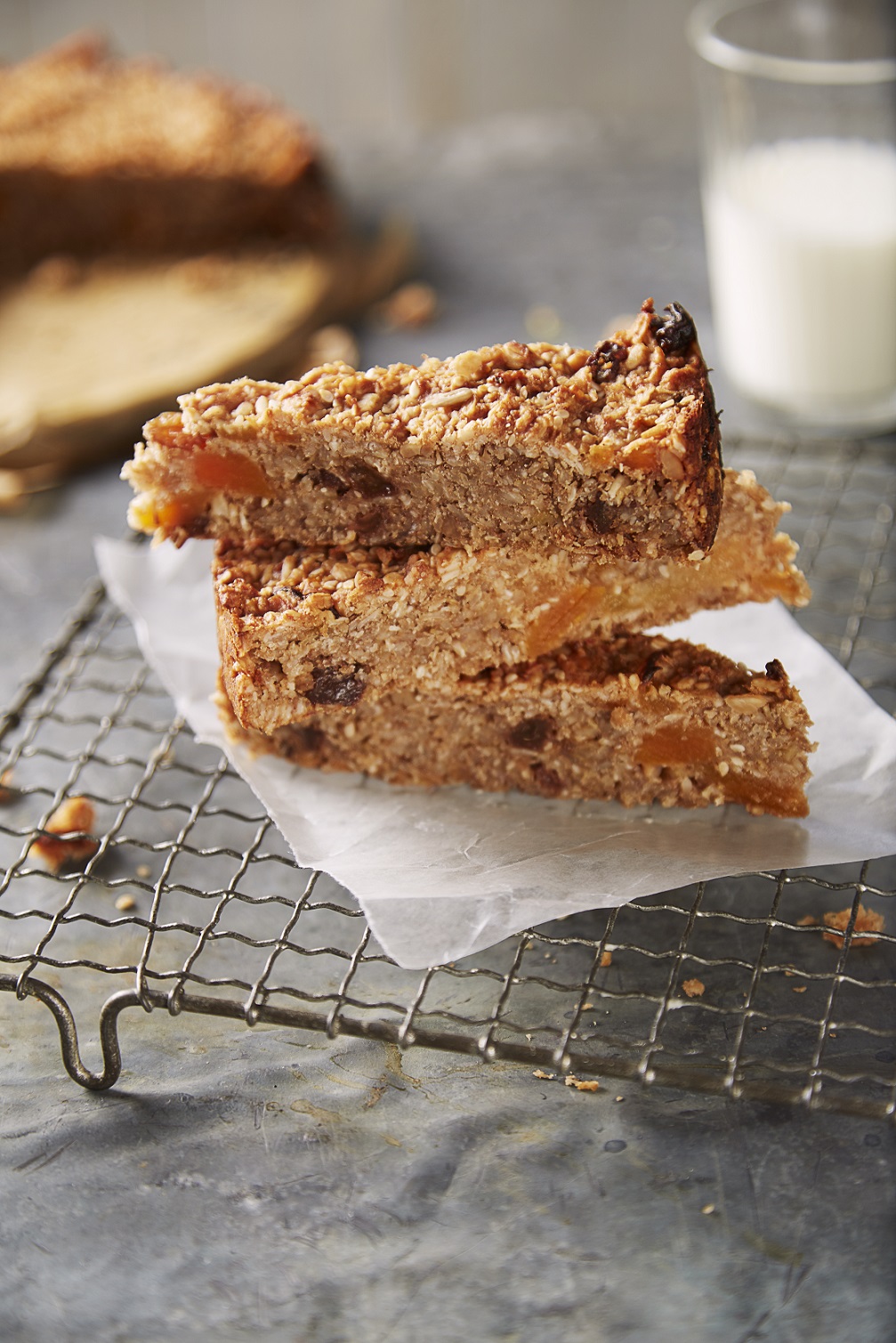 This homemade flapjack recipe is packed full of protein, fruit and plenty of fibre. Fit for breakfast, afternoon snacks or perfect with our Banana Nice-Cream for dessert.
Ingredients
250g rolled oats
2 tablespoons smooth peanut butter
3 tablespoons date syrup
2 ripe mashed bananas
1 apple
85g chopped dried apricot
100g raisin
85g pumpkin or sunflower seeds (50/50 mix)
50g coconut oil, plus a little extra for greasing
100ml hot water
Method
1. Peel and grate the apple.
2. Heat oven to 160°C/ gas mark 3.
3. Line a 20cm square tin (or the closest thing you have) with baking parchment.
4. Heat the coconut oil, peanut butter and date syrup in a small pan until melted.
5. Add the mashed banana, apple and 100ml hot water, and mix to combine.
6. Tip the oats, the dried fruit and the seeds into a large bowl.
7. Pour in the combined banana and apple and stir until everything is coated by the wet mixture.
8. Tip into the cake tin and level the surface.
9. Bake for 40 mins or until golden. Leave to cool in the tin before slicing and serving.
Photography by Chelsea Bloxsome for Made In Hackney www.chelseabloxsome.com
Food Styling by Jack Sargeson for Made In Hackney @jackspacesargeson
Assisting by Natasha Middleton for Made In Hackney @nattamidd