Bangin' Chili Beans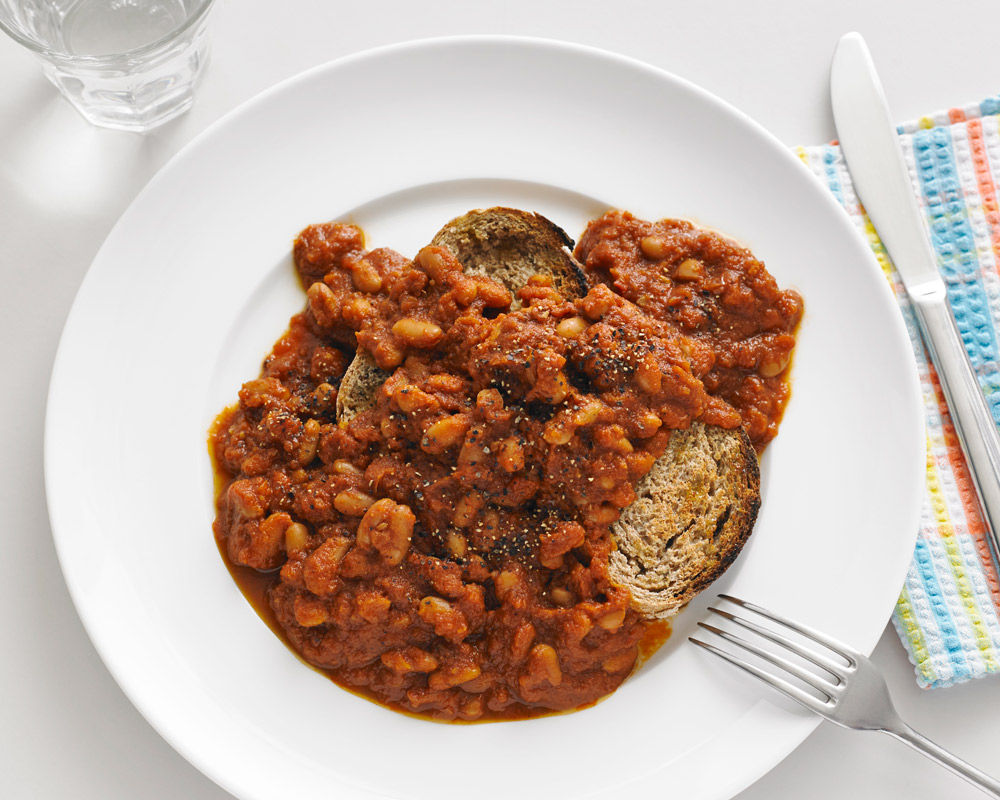 An easy, no fuss, delicious dish to prepare for those wintry days when only a bowl of something warming will do.
Ingredients
1 tin of red kidney beans, drained
50g uncooked bulgur wheat
50g of finely chopped vegetables (e.g. celery, carrot, peppers, mushrooms)
1 carton of passata or 1 tin of tomatoes liquidized
500ml vegetable stock
1 small red or white onion, finely chopped
1 clove of garlic, finely chopped
2 tablespoons tomato puree
1 tablespoon coconut oil or olive oil
½ teaspoon ground cumin
½ teaspoon cayenne pepper
½ teaspoon smoked paprika
½ teaspoon chili powder or one regular fresh red chili chopped and deseeded
Juice of half a lime
Fresh coriander to garnish (optional)
Method
1. Heat the oil gently in a large saucepan
2. Add the onions. Allow to soften (5mins)
3. Add all the chopped vegetables and garlic
4. Add all the spices (and fresh chili if using)
5. Stir gently to coat the vegetables and cook for 5mins (this helps to seal in the flavor)
6. Add the tomato puree and passata or tinned toms
7. Add the beans and bulgar wheat (the bulgur will swell during cooking)
8. Stir gently to combine everything
9. Add the vegetable stock
10. Bring to the boil, cover pan and simmer for about 30 mins or until the bulgur is cooked and vegetables are soft.
11. Add the lime juice
Garnish with chopped coriander, serve, devour and feel it warm you through
Photo credit: Patricia Niven
---
---