BBQ British Summer Fruit Salad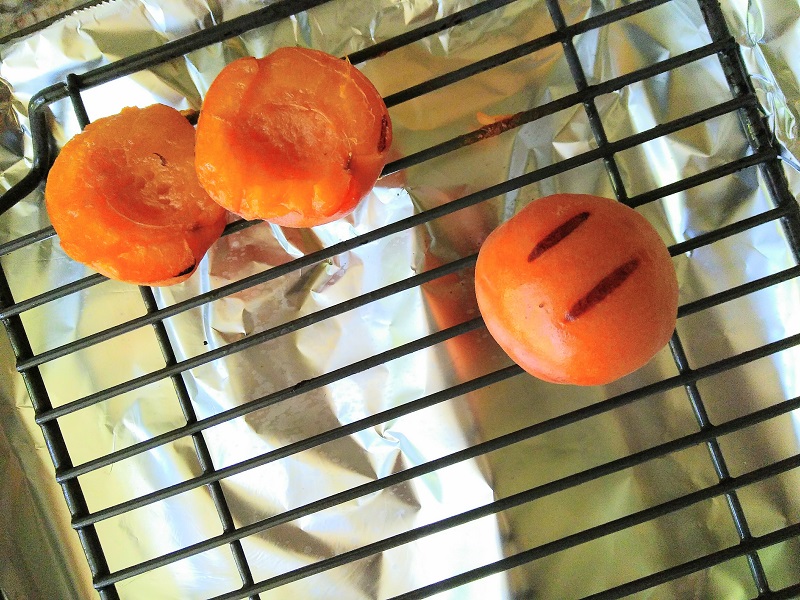 We are so lucky at this time of year - we have such exciting fruit available to us. It's worth checking out what's in season in the UK because they will be miles more tasty and fresh (because they won't have been picked too long ago) and often they're cheaper too.
Ingredients
2 apricots
3-4 raspberries, strawberries and/or cherries
Extra virgin olive oil
Additional extras: lemon juice/zest, mint leaves and flaked almonds - for flavour and decoration
Method
It's really fun to barbecue stone fruit (eg peaches, plums and apricots) at a barbecue because the flavours caramelise as it heats up and you turn the fruit into a warming sweet dessert.Note: they tend to keep their shape better if you grill them whole (which makes them easier to handle). If you want to, you can cut them in half before grilling and remove the stone - but remove them from the grill quickly as they can turn into a jam-like consistency as they cool and be a little tricky to eat, not to mention making a right mess of the grill!
This recipe is from our amazing commnity class teacher Fran Bernhadt. Follow her food adventures on Instagram.
Make sure the BBQ grate is clean. If using a grill in a oven, use a grate over a foil lined tray. Turn the grill up to 200 degrees centigrade.

Rub a little extra virgin olive oil over the grate (while it's cool!).

Put the apricots in a mixing bowl with 1 teaspoon of extra virgin olive oil, making sure the apricots are well covered.

Place the apricots on the hot grill until grill marks appear on the apricots.

Flip them over until the same thing happens on the others side - the apricot should be soft and heated through. This should take about 6 minutes maximum (approximately 3 minutes per side but it depends on the heat of your grill).

Serve immediately while still hot with fresh raspberries, strawberries and/or cherries plus the additional extras above if you like.
---
---