BBQ Oyster Mushrooms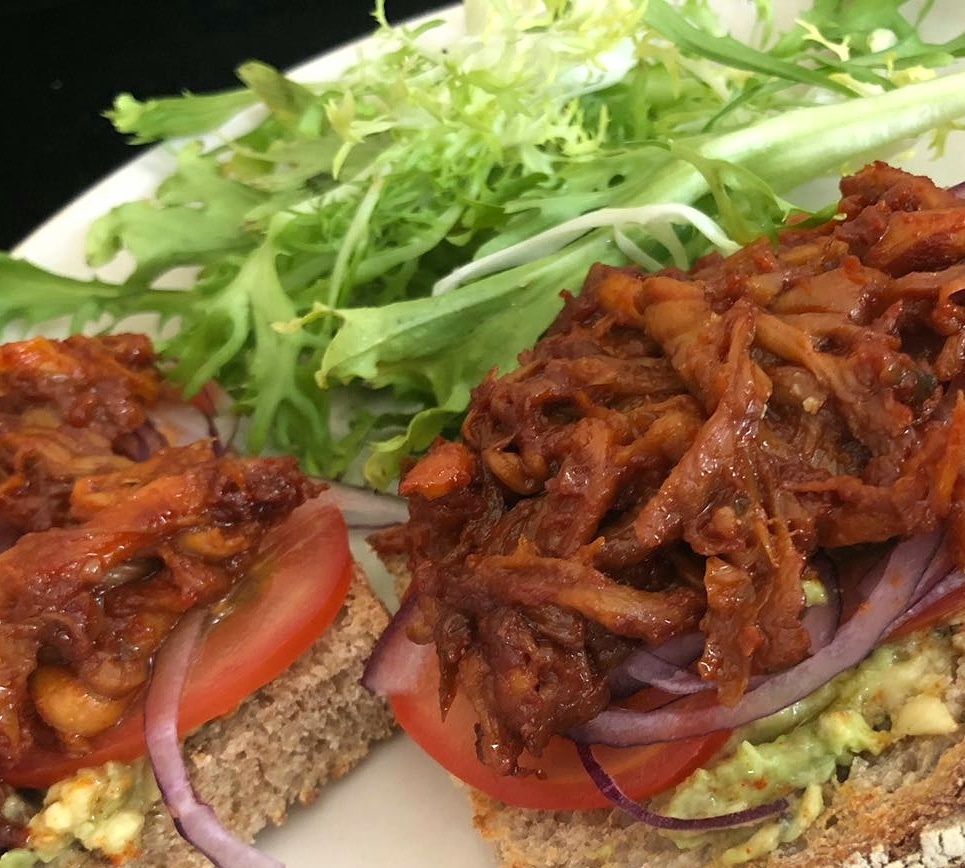 This recipe of our teacher Sharon was described by our ambassador Rachel de Thample as "one of the tastiest things ever - it blew my mind." If Rachel says that, you know it's real good.
Ingredients
For BBQ seasoning
1 cup of pasatta, organic
1 tablespoon of tamari sauce
2 teaspoons of smoked paprika
1/2 teaspoon of cayenne pepper
1/2 teaspoon of dried oregano
1 tablespoon of maple syrup
Coconut oil for frying
The Mushrooms
12 – 15 large oyster mushrooms, wiped clean
To accompany the BBQ Mushrooms
2 x red onions
2 x sweet peppers
5 x tomatoes
Shredded lettuce to serve
Other salad leaves to serve
Method
1: Place all the bbq ingredients into a pan, stir well and place on a medium heat. Bring to a boil, then reduce and leave to simmer for about 20 minutes until it has thickened and reduced in volume.
2: In the meantime prepare the mushrooms. Cut into 2 or 3 (depending on size).
3: Heat a large frying pan with a little coconut oil and when it is hot place the mushrooms in the pan (do not over crowd as you want them to brown without loosing lots of water), and fry until golden brown on both sides after about 5 minutes.
4: Use 2 forks and begin pulling the mushrooms apart to create a shredded appearance.
5: Cover the mushrooms in some or all of the bbq sauce, place in an oven proof dish and bake for around 10-15 minutes until golden brown.
6: Now prepare the vegetables for your sandwich. You can sauté the red onions and sweet peppers together until slightly softened.
7: Place some lettuce/leaves and tomatoes (if using) onto a slice of fresh bread (you can lightly toast it beforehand), followed by some bbq mushrooms, and the sauté veg.
Eat! This is a seriously delicious sandwich!