BBQ Pulled Jackfruit Burrito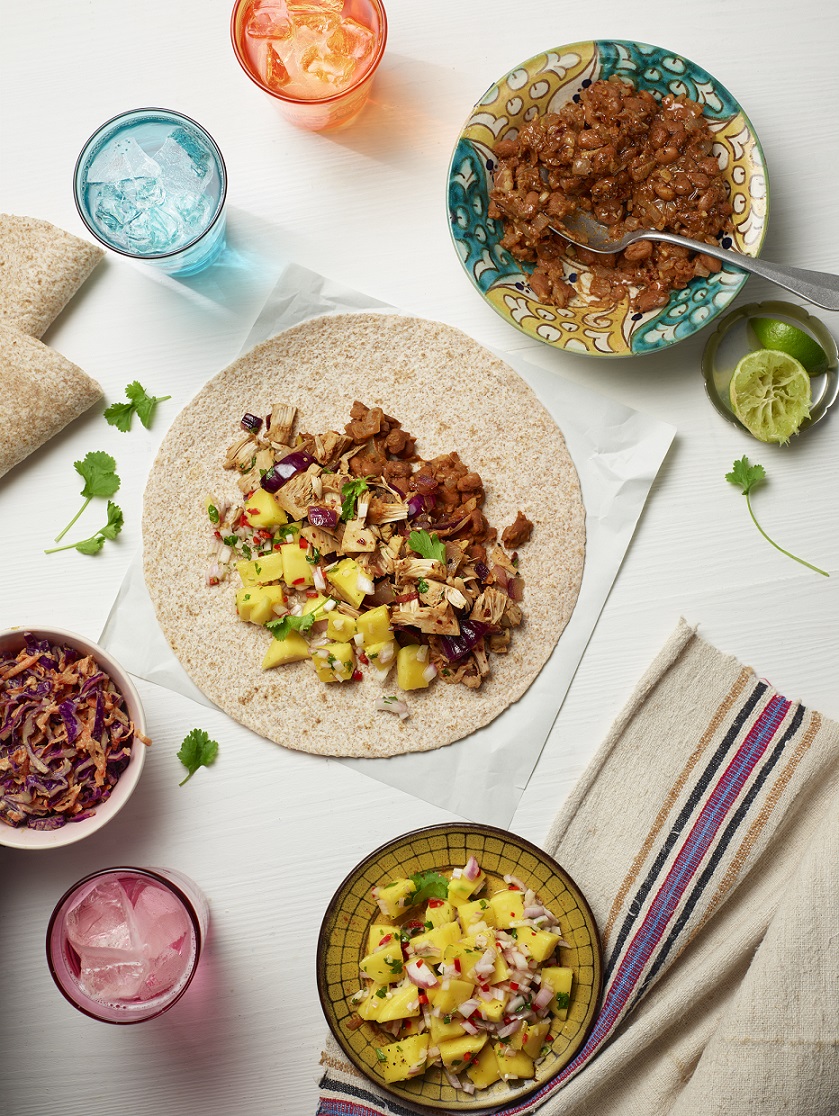 Jackfruit is the largest tree-born fruit in the world, weighing over 100 pounds! It's easy to get hold of canned now from most supermarkets or health food shops. This recipe is loaded with BBQ flavor and chewy textures. Use as a meatless option in any of your favourite BBQ recipes, or try here with our mango salsa and refried bean recipes. The recipe is by MIH chef Mark Breen from our Thrifty Feasts 2 recipe book.
Ingredients
400g can jackfruit
8 tortillas
1 teaspoon chilli powder
1 tablespoon lemon juice
½ teaspoon pepper
2 tablespoons olive oil
2 cloves garlic
1 red onion
1 Serrano chilli (optional)
Method
1. Drain and rinse the jackfruit
2. Dice the onion, garlic and chilli if using.
3. Using a fork, shred the jackfruit.
4. Add the chilli powder, lemon juice and pepper to the jackfruit.
5. Heat two tablespoons of olive oil in a saucepan, add the onion, garlic and chilli and then gently cook for 5 minutes on a medium heat or until softened.
6. Add the jackfruit and cook about until lightly browned about 5-8 minutes.
7. Heat the tortillas. Serve with refried beans, mango and chilli salsa and if you are really hungry, rice.
Photography by Chelsea Bloxsome for Made In Hackney www.chelseabloxsome.com
Food Styling by Jack Sargeson for Made In Hackney @jackspacesargeson
Assisting by Natasha Middleton for Made In Hackney @nattamidd