Posh Beans On Toast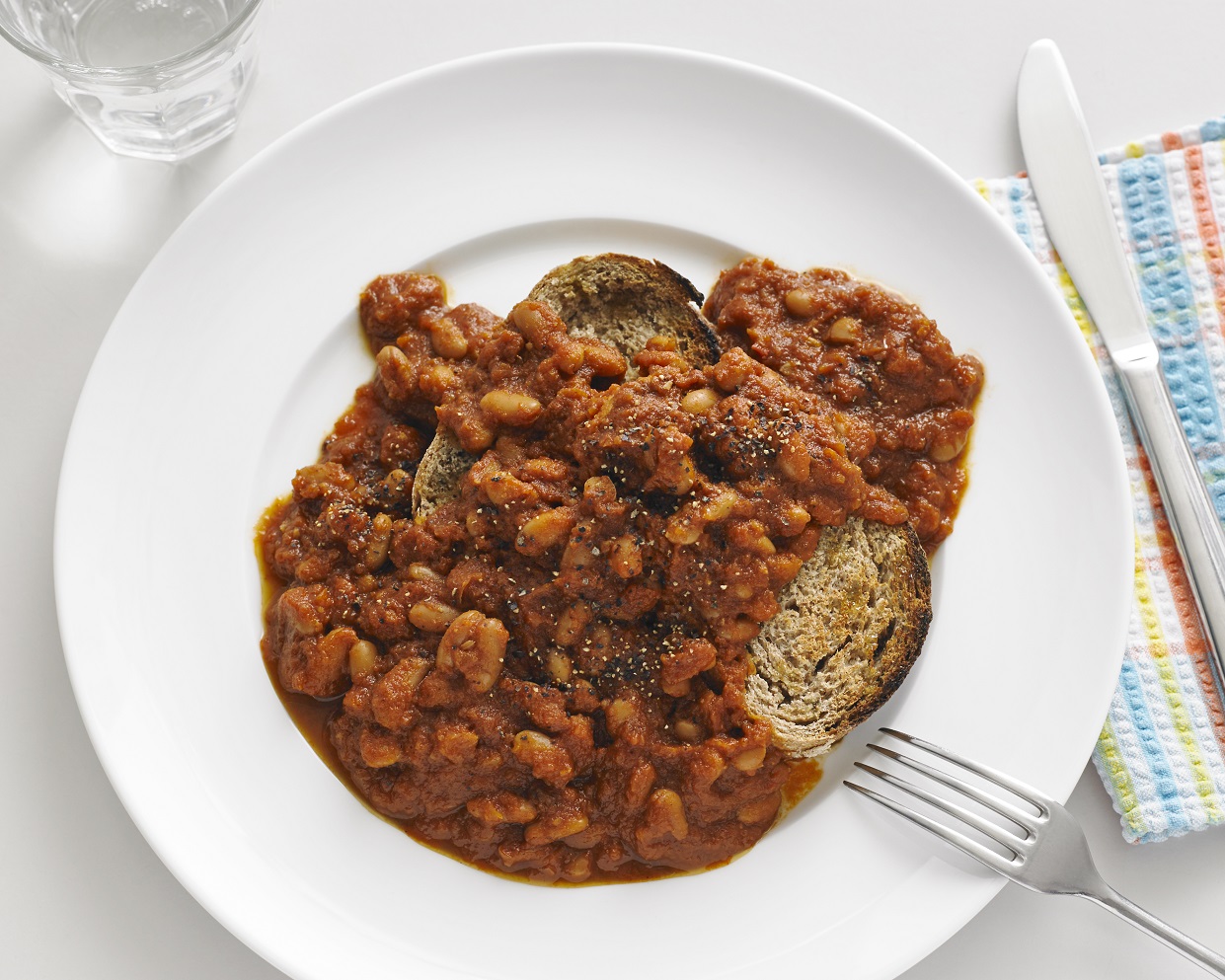 Making your own baked beans from scratch is a great way to impress friends and family. This version has no sugar, glucose syrup or other nasties in. Great for a quick tea or a Sunday breakfast
Ingredients
(Serves 4)
2 tins white beans
3 onions
3 cloves garlic
3 tablespoons olive oil
3 tins tomatoes
200 mililitres vinegar
2 tablespoons molasses (optional)
3 tablespoons tomato puree
500 mililitres water
Method
1: Chop the onions and garlic. Heat the oil in a pan over a medium heat. Add the onions and garlic to the pan and cook until soft.
2: Add the tinned tomatoes, puree, molasses, vinegar and water and mix with a hand blender until smooth. Bring to the boil, then add the beans.
3: Stir the mix and reduce to a simmer. Cook gently for 1 hour until the sauce is thick and the beans are soft.
4: Serve on toast.
Photo credit: Patricia Niven