Black Bean Chilli Chocolate Cookies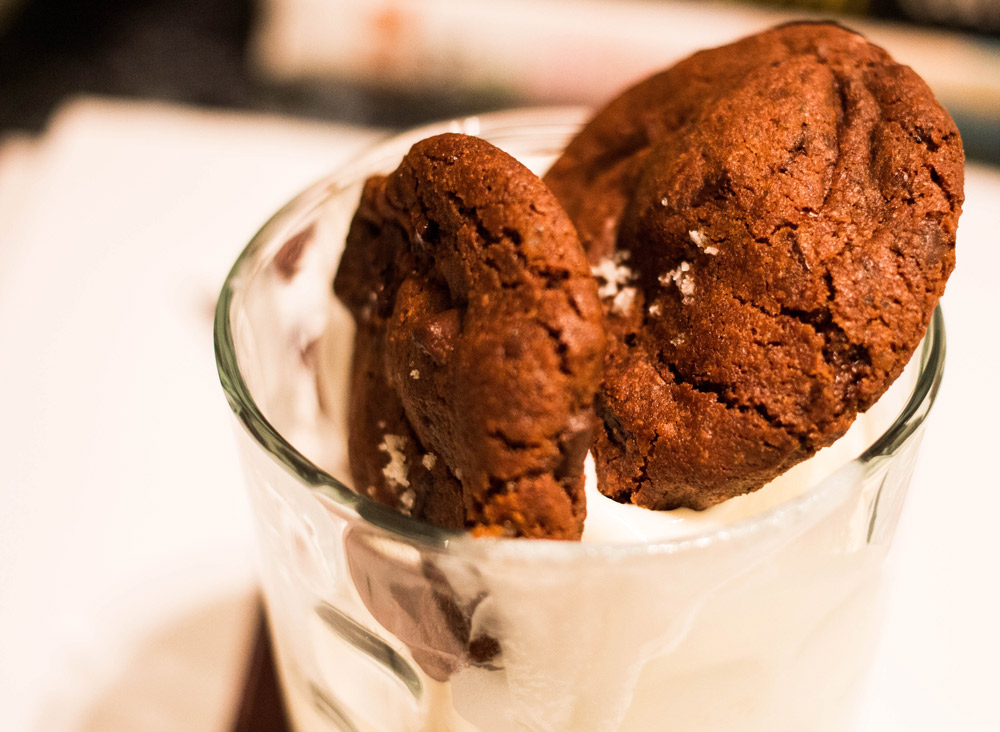 Turn up the heat with these little beauties...
Ingredients
Servings: 10 cookies
2 tablespoons of flaxseed or chia seeds
3/4 cup maple syrup
1/2 teaspoon pure vanilla powder/vanilla essence
2 cups cooked black beans
2 tablespoons coconut oil
3/4 cup cocoa powder
1/2 teaspoon cayenne pepper
Chilli to taste
3/4 cup chopped dark chocolate (70%)
1/2 tsp sea salt
1/2 teaspoon chilli
Method
1. Preheat the oven to 175 ° C.
2. Mix chia seeds or flax seeds, maple syrup and vanilla powder in a bowl. Leave to stand. Mix the beans with coconut oil, cocoa powder, cayenne pepper and chilli in a blender. Add chia mix and blend briefly.
3. Add the chopped chocolate. Stir until smooth.
4. Scoop tablespoons of batter on to a lined baking sheet and flatten slightly with the back of the spoon. Sprinkle with flaked salt.
5. Bake in the middle of the oven for about 20 minutes.
6. Store the cookies covered in the fridge.
Recipe from: www.ica.se
Photo by Charisse Kenion on Unsplash
---
---