Black Bean, Potato and Tomato Salad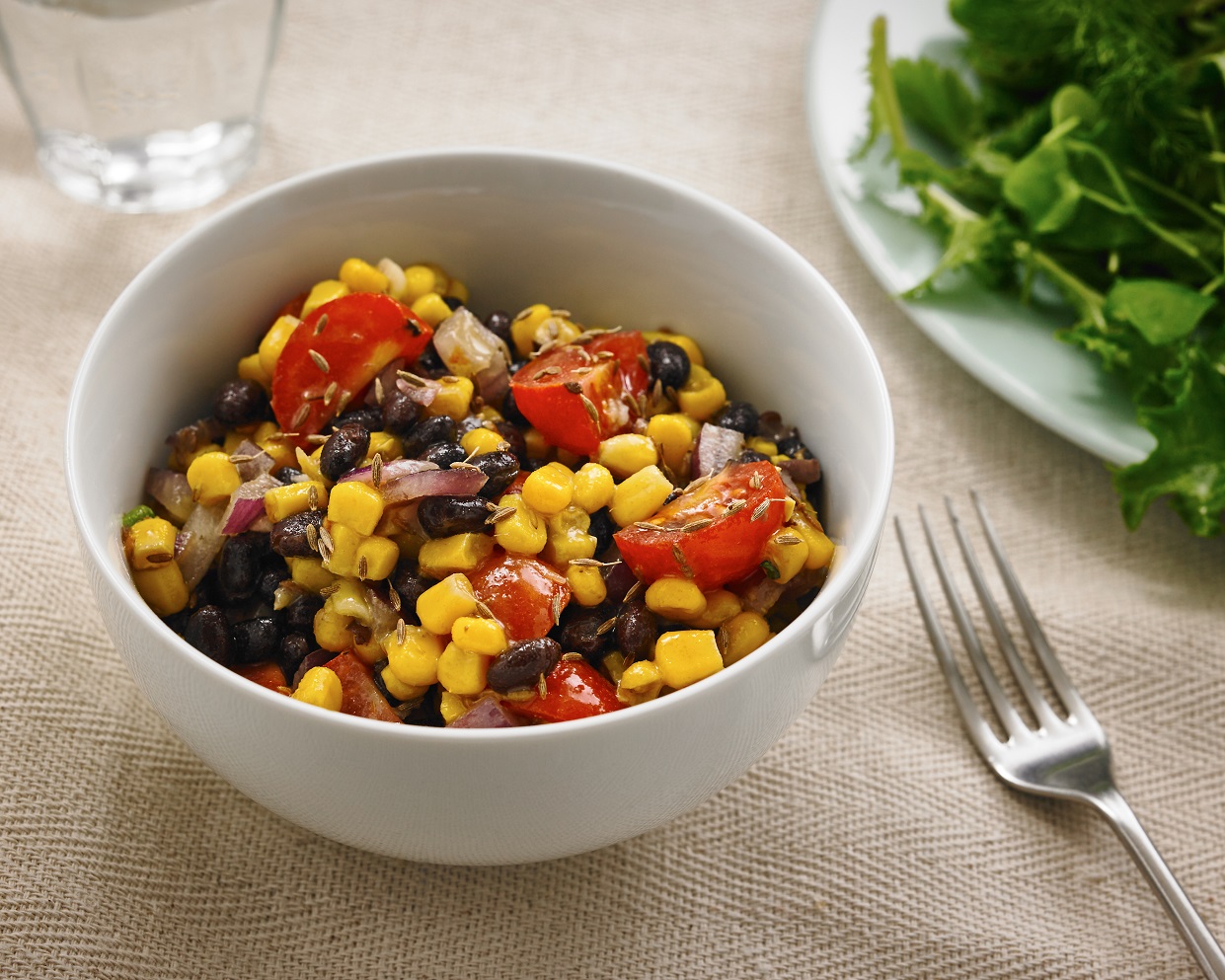 This lunchbox-friendly salad is quick and easy to make - a great standby. The touch of cumin adds warmth and why not try it with fresh chilli?
Ingredients
(Serves 4)
1 can black beans
4 tomatoes, chopped finely
1 can sweetcorn
2 large potatoes
2 tablespoons cumin
4-6 tablespoons olive oil (to taste)
Sprig Rosemary (foraged)
Squeeze lemon or lime (optional)
Method
1: Pour black beans, tomatoes and corn into a colander. Rinse, and drain.
2: Cut the potatoes into cubes. Parboil in pan of boiling water for 5 minutes.
3: Drain water from the potatoes and place on a baking tray. Brush lightly with olive oil and garnish with fresh rosemary and black pepper if you have any.
4: Roast in the oven on 200C/400F/Gas Mark 6 for 8 minutes or until golden brown.
5: Once the potatoes have cooled add to a large bowl or pan, add the black beans, tomatoes and corn and mix together with olive oil.
6: Squeeze the juice of one lemon or lime on top.
Photo credit: Patricia Niven