Broccoli and Tofu Stir Fry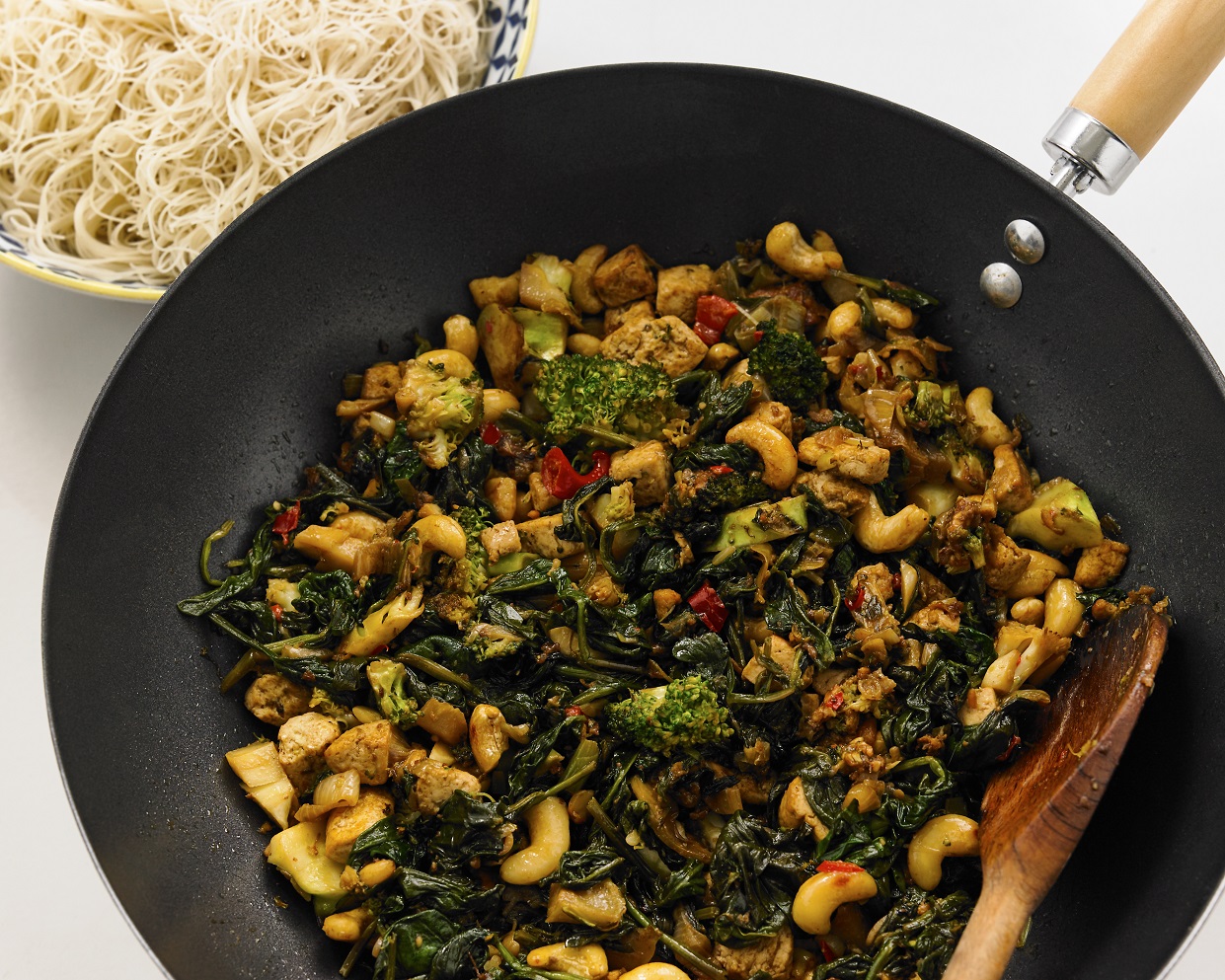 This Chinese-inspired sizzling stir fry, complete with homemade hoisin sauce, is sure to impress. The sweet and tangy sauce is the star of the show!
Ingredients
(Serves 4)
½ broccoli, cut up in small pieces
2 garlic cloves, sliced
1 red chilli, deseeded and finely sliced
1 bunch of spring onions, sliced
1 bunch of spinach, shredded
400 grammes of tofu, cut in pieces (ensure you buy organic non GMO tofu)
Homemade hoisin sauce (1 teaspoon of peanut butter, 2 tablespoons of soy sauce, 1 garlic clove crushed, 1 tablespoon of molasses, 2 teaspoons of rice vinegar)
25 grammes of roasted cashew nuts
Method
1: Fire up the wok or frying pan and wait 30 seconds for it to get hot.
2: Add the broccoli, dry-fry on a high heat for 5 minutes or until just tender, adding a little water if necessary.
3: Add the garlic and chilli, dry-fry for 1 minute (add more water if necessary), then toss through the spring onions, soya beans, spinach and tofu.
4: Stir-fry for 3 minutes. Add the hoisin, soy and cashews.
5. Serve and Enjoy
Photo credit: Patricia Niven