Caribbean Curry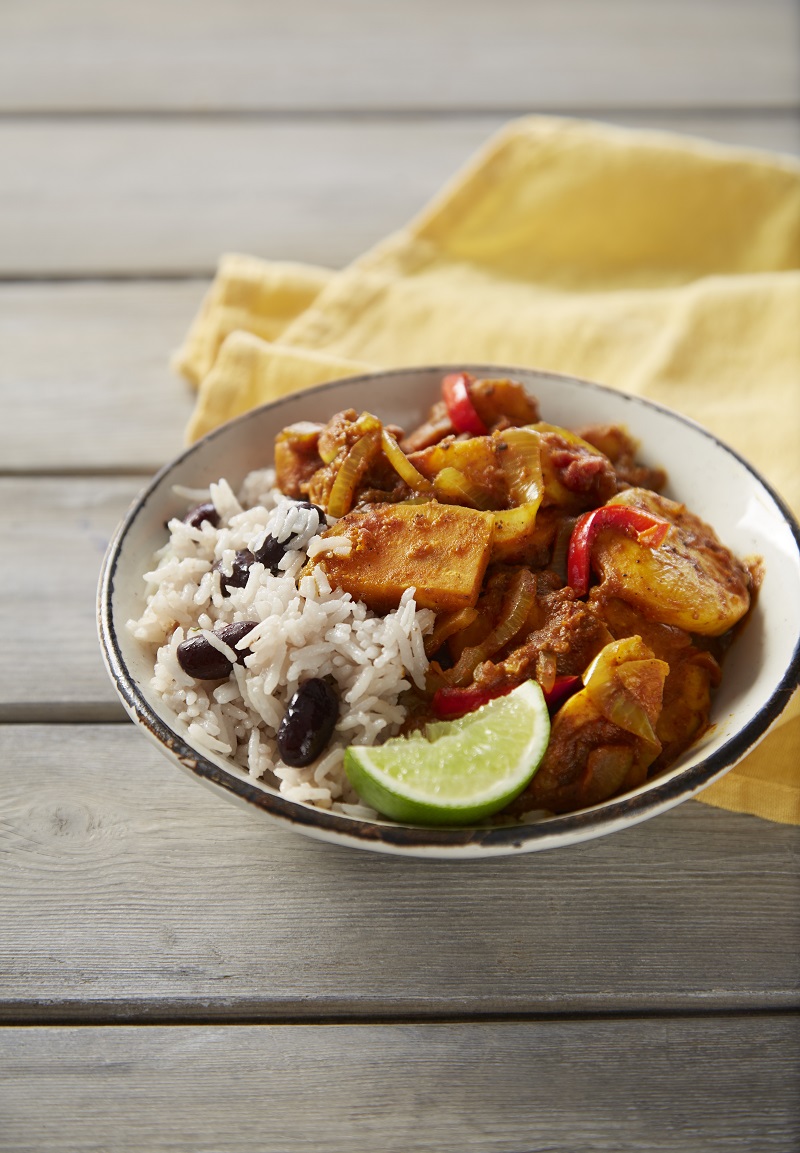 A hearty Caribbean style Ital curry that goes perfectly with rice and peas.
Ingredients
Serves 4
1 large sweet potato
1 large plantain
4 cm piece of ginger
1 x 400 gram tin of chopped tomatoes
1 x 400 gram tin of coconut milk
1 x 400 gram tin of black beans
2 onions, sliced
2 cloves of garlic, chopped
1 fresh red chilli (optional)
1/2 bunch fresh coriander
2 tablespoons of coconut oil
1 teaspoon turmeric
2 tablespoon curry powder
Method
1: Peel and dice the sweet potato, peel and slice the plantain and peel and chop the ginger.
2: Put the coconut oil into a large saucepan and place on a medium heat. Add the ginger, finely chopped coriander stalks (not the leaves – these are to garnish), garlic, chopped and de-seeded red chilli (optional) and onion and cook for 4 minutes.
3: Add the turmeric, curry powder, tomatoes, sweet potato and plantain. Cook until softened which will take approx 20 minutes, if the pan needs water to stop it drying out add some.
4: Add the coconut milk and drained black beans until heated through and well combined.
5: Scatter with coriander leaves.
Photography Chelsea Bloxsome for Made In Hackney www.chelseabloxsome.com
Find the Rice and Peas recipe here