Carrot and Coriander Soup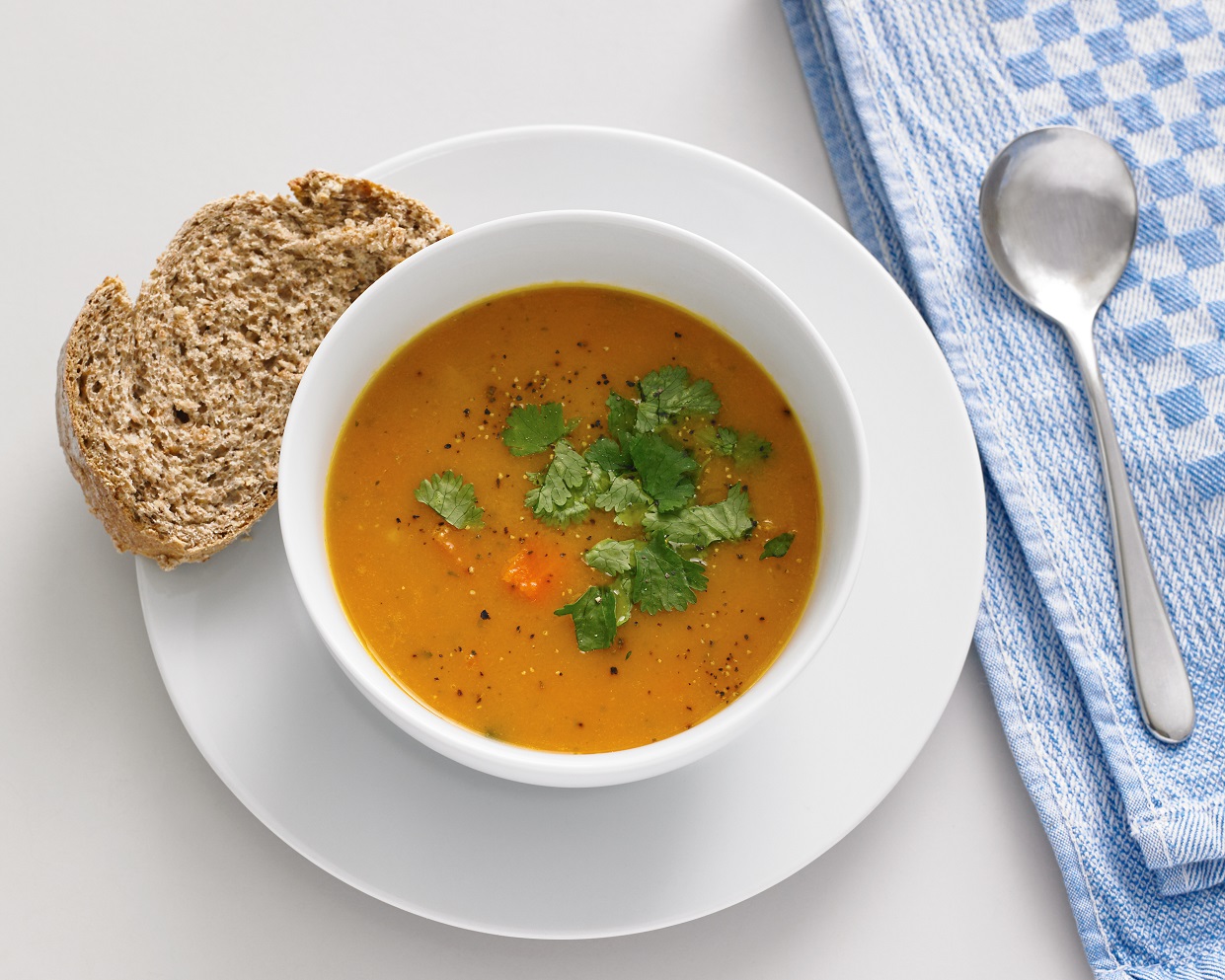 A delicious classic. The fresh orange juice adds a tasty zing. Perfect for cold days.
Ingredients
(Serves 4)
2 tablespoons oil
1 onion, chopped
500 grammes carrots, sliced
2 cloves garlic, crushed
2 teaspoons ground coriander
1 litre vegetable stock
3 tablespoons fresh coriander, chopped
Juice of 1 orange
Method
1: Heat the oil in a large pan, add the onions, carrots and garlic until they are beginning to soften.
2: Stir in the ground coriander and plenty of pepper.
3: Add the stock and bring to the boil, cover and simmer for 20 minutes or until the carrots are really tender.
4: Stir in the fresh coriander.
5: Whizz the soup with a hand blender and add the orange juice.
Photo credit: Patricia Niven