Carrot Lox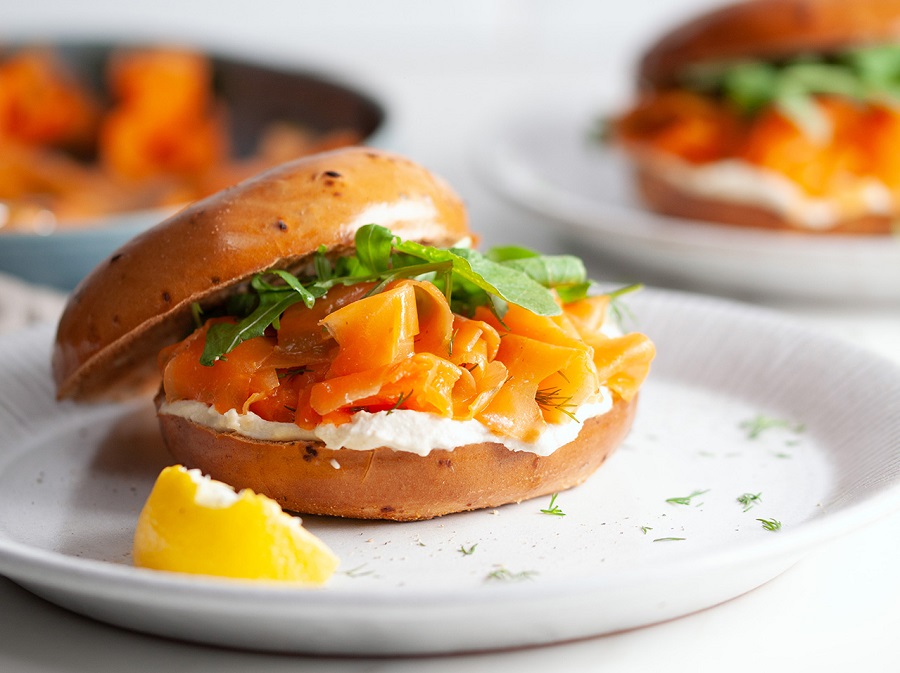 This is a simple but delicious recipe for carrot lox - the groovy vegan take on a smoked salmon bagel using carrots instead of our fish friends. There's loads of different recipes for carrot lox online - some crazy complicated. Our founder Sarah stripped back the nonsense to give you this delicious recipe. Enjoy.
Ingredients
Makes enough filling for 2 bagels
4 x carrots
Half lemon juice
2 x tablespoons olive oil
1 x tablespoon capers
1 x tablespoon of caper water
1 teaspoon liquid smoke
1 x piece kombu or sea spaghetti (optional)
Sprig fresh dill
Pinch salt
Method
1: Cut carrots into thin ribbons (width ways)
2: Par-boil carrot ribbons for 8 mins or until soft.
3: Remove from hot water and rinse with cold water.
4: Add all the ingredients to a container and add carrot ribbons so they're sitting in a marinade.
5: Leave over night to soak in flavours in fridge. Or wait an hour or two and use. Taste better long you wait.
Complete your meal by adding our Cashew Cream, click here to find the seriously addictive recipe!
Photo by our friends at We Are So Vegan for Made In Hackney.