Chickpea 'Tuna' Sandwich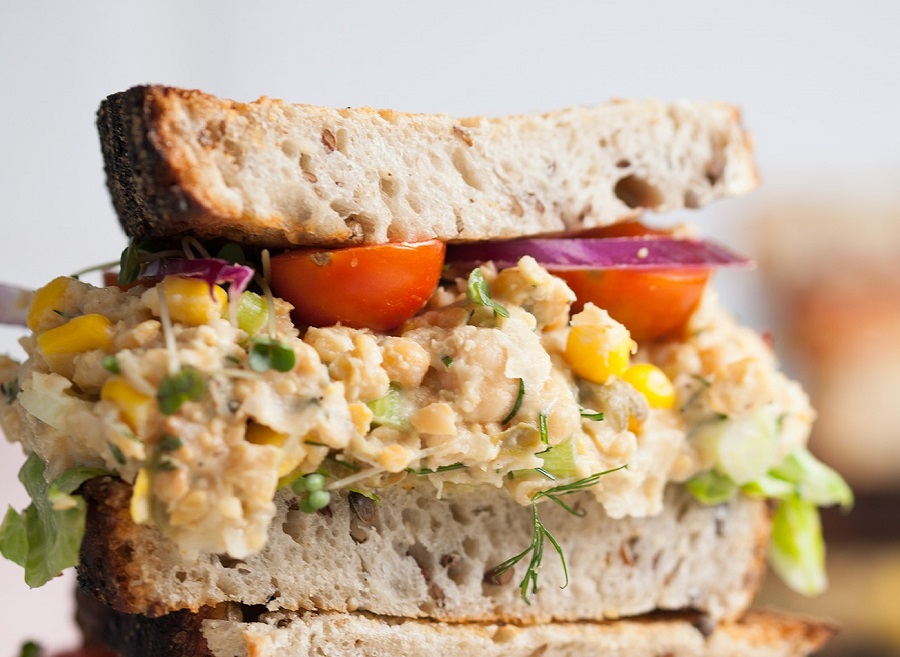 A plant-based take on the classic tuna sweetcorn sandwich filling from our ambassadors We Are So Vegan. When pressed with a fork the chickpeas create a tuna like texture - genius. Super tasty, easy to make and keeps our fish in the sea. Try it today.
Ingredients
1 x 400g / 14oz tin chickpeas
1 spring onion
Handful of fresh dill
125g / 4.4oz tinned sweetcorn (drained weight)
1 tablespoon jarred capers
1 tbsp juice from the capers jar
3 tablespoons vegan mayo
2 tablespoons lemon juice
1 teaspoon Dijon mustard
Salt and pepper (optional)
Method
1: Drain and rinse the chickpeas and transfer them to a mixing bowl and mash them with a fork until mostly broken down.
2: Thinly slice the spring onion and dill, and add both to the mixing bowl.
3: Next add the sweetcorn, capers, caper juice, vegan mayo, lemon juice, mustard and pinches of salt and pepper. Stir until fully combined.
4: Use as a filling for a banging sandwich, jacket potatoe or a salad topper.
Recipe and photo from our friends and ambassadors Roxy and Ben at We Are So Vegan.