Chocolate Brownie Raw Bites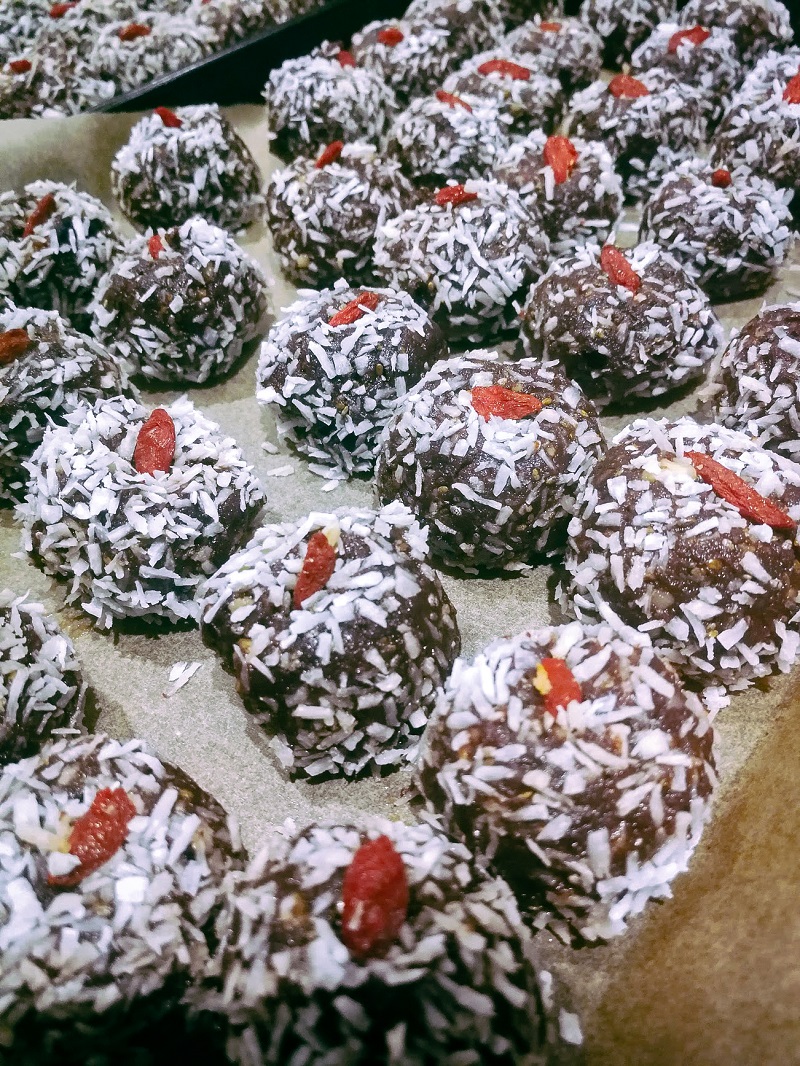 This delicious balls of yum will get your smacking your lips and reaching for more!
Ingredients
1 cup pitted dates
2 cups walnuts
6 tablespoons cocoa or cacao
3 tablespoons chia seeds
1/4 teaspoon salt
3 tablespoons almond butter
1/2 teaspoon vanilla extract
1 tablespoon melted coconut oil
Desiccated coconut for rolling (optional)
Method
1: Combine all ingredients in a high speed food processor. If food processor is not very powerful, give the nuts a head start by blending them for a bit on their own before adding other ingredients.
2: If the mixture isn't coming together, gradually add a small amount of water. The walnuts will begin to release oils as you mix though so be patient.
3: Once you have a sticky batter consistency, stop mixing.
4: Sprinkle some desiccated coconut onto a small plate.
5: Scoop out dollops with a spoon and roll into balls with your hands. They may be oily at first. If they're really sticky, wet your hands slightly.
6: Roll the balls into the coconut to coat the outside and place onto a tray or plate coated with grease-proof paper.
Store in the fridge or freezer.
Recipe by the gorgeous Amy Hiller adapted from a Minimalist Baker recipe.
Photography: Amy Hiller
---
---