Courgette, Pea & Mint Soup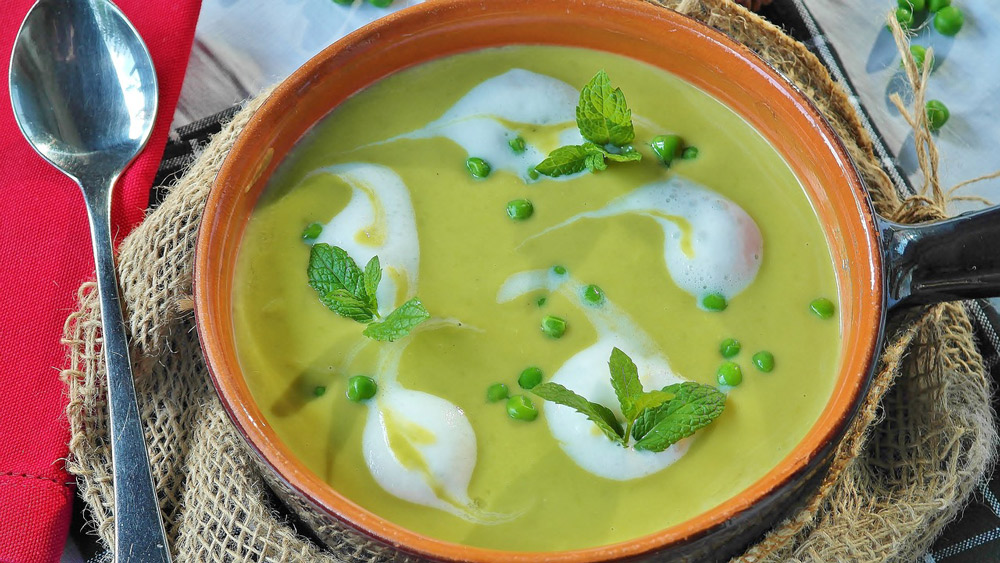 This fresh soup works equally well warm or cold. It's a great way to use courgettes at the bottom of your fridge that are getting a bit soft.
Ingredients
2 small courgettes, thinly sliced
1 small onion, chopped
300 grams frozen peas
500 milliletres vegetable stock (top up with water to cover if necessary)
4 tablespoon olive oil
Pinch of salt
Handful of mint, torn
Handful of watercress, torn
Method
1. Put the oil into a pan on a medium heat.

2. Saute the onion until soft, but without colour, then add the courgettes, season and cook for about five minutes.
3. Stir in the peas, add the stock, boil, then simmer for a few minutes.

4. Check the seasoning, blend the mixture, thinning it with water if necessary.

5. If you want the soup cold, pour it into a bowl over some ice to chill quickly, then refrigerate.

6. Garnish with the mint, watercress a little olive oil and some dairy-free cream if you like.
photo source: pixabay
---
---