Creamy Mushroom Pasta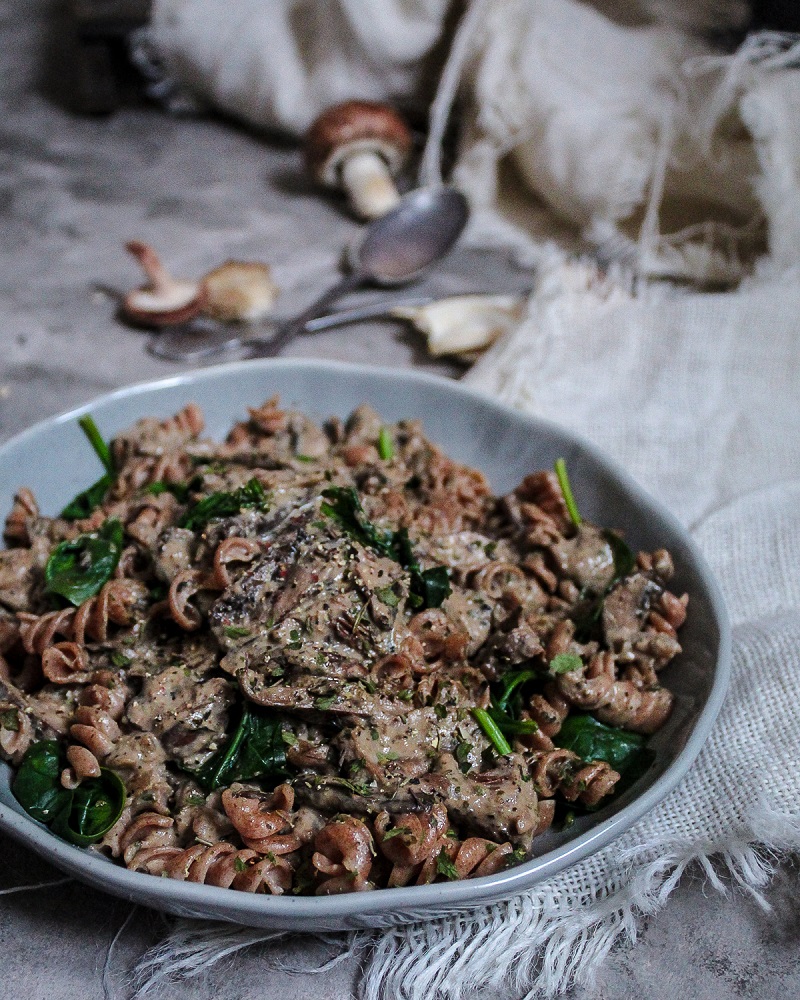 Simple but delicious creamy mushroomy goodness from MIH teacher Melissa St Hill of The Bare Scientist.
Ingredients
25gram dried mushrooms
Two or three portions (check your packaging guidelines) of whichever type of pasta you wish to use but here I used wholewheat spelt fusilli
100gram chestnut mushrooms
1 tablespoon olive oil
1 medium white onion
2 large cloves garlic
30-50mililitres single soy cream
2 tablespoon free from cream cheese
30-50g baby spinach
Salt & Pepper
Method
1: Leave the dried mushrooms to soak in a pan of boiled water from the kettle. Cover the pot and leave to stand to one side for about 20-30 minutes.
2: Whilst the mushrooms are soaking, put the pasta on to boil and cook until it to your liking or as the packet instructions indicate.
3: Prepare all other ingredients by roughly chopping the onion, mincing garlic, washing spinach and washing and finely slicing chestnut mushrooms.
4: Add olive oil to a pan over a medium-high heat and cook a finely chopped onion until it starts to become soft and sightly translucent.
5: Add in minced garlic and chopped portobello mushrooms. Season to taste with salt and pepper.
6: Add the chopped now-fully hydrated mushrooms to the pan and give a good stir. Leave to cook on a medium heat for 5-10 minutes and follow by adding the single cream and cream cheese.
7: Reduce the heat as you do not want the cream to boil and further season to taste.
8: Follow on by adding the cooked pasta to the pan and gently mix this in.
9: Remove the pan from the heat and finish by mixing in fresh spinach in which will start to gently wilt from the heat of the food, which will now be ready to serve.