Crispy Chickpeas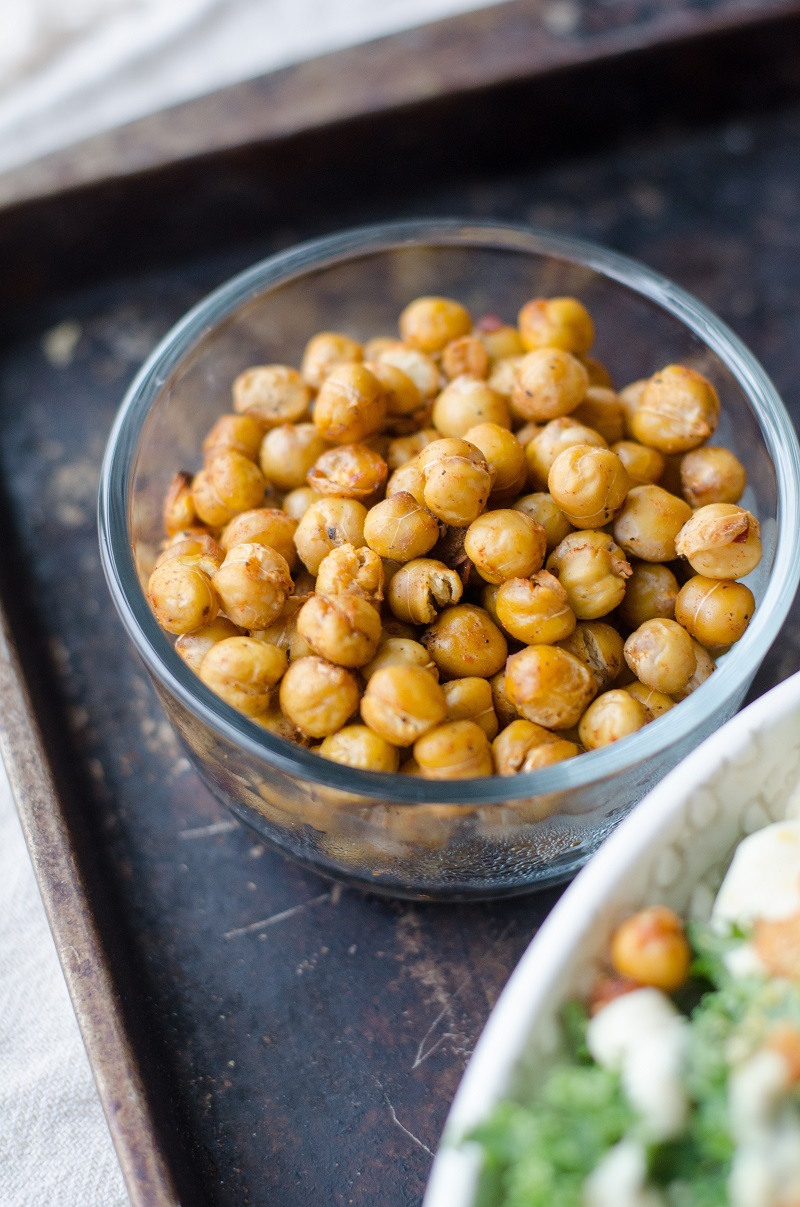 This delicious street food snack can be used as a jazzy salad topping or eaten on their own. Yum.
Ingredients
1 x can drained chickpeas
1/2 teaspoon smoked paprika
1/2 teaspoon turmeric
1/4 teaspoon chilli powder or flakes
1 tablespoons olive oil
Method
1: Drain the chickpeas and rins:Pre-heat the oven to 190C / 375F.
2: Decant onto a chopping board or platter.
3: Place a clean tea towel on top and roll chickpeas to dry them. You can also use paper towls for this. Make sure they're really dry.
4: Pour olive oil into a small cup and add all spice mix.
5: Brush spice mix onto the chickpeas.
6: Pop into the pre-heated oven for 15 minutes or until desired crispiness.
7: Experiment with your spice mix! Eat the chickpeas alone as a tasty snack or to add a protein punch to a salad.
Photography by Deryn Macey on Unsplash