Easy Chilli No Carne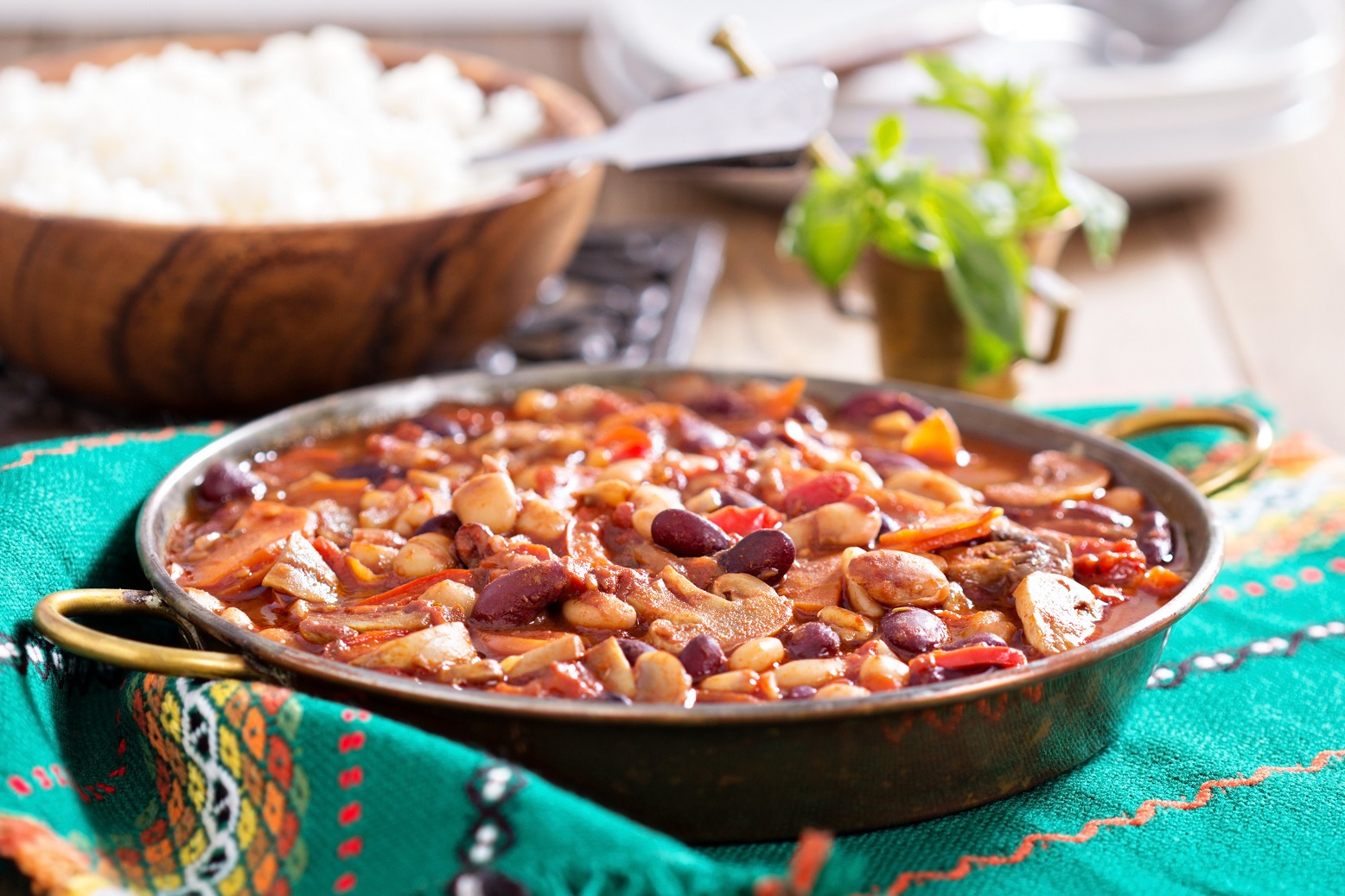 This easy one dish is a guaranteed crowd pleaser. This recipe by MIH chef Mark Breen from our Thrifty Feasts 2 recipe book.
Ingredients
400g can red kidney beans
200g chopped vegetables (celery, carrot, peppers, mushrooms)
400g can tomatoes
750ml low salt vegetable stock
1 onion
2 cloves garlic
4 tablespoons tomato puree
1 tablespoon olive oil
1 teaspoon ground cumin
1 teaspoon cayenne pepper
1 teaspoon smoked paprika
Juice of a lime
Fresh coriander to garnish
2 tablespoons olive oil
Brown rice, pasta or cous cous (cooked to packet instructions)
Method
1. Heat the olive oil in a saucepan, add the onion (chopped) and gently cook for 5 minutes on a medium heat or until softened.
2. Add all the chopped vegetables, chopped garlic and spices. Stir and cook for 5 minutes.
3. Add the tomato puree, tinned tomatoes, vegetable stock and kidney beans. Stir gently to combine everything.
4. Bring to the boil, cover pan and simmer for about 30 minutes or until the veg have cooked.
5. Cook the rice, pasta or cous cous to packet instructions.
6. Add the lime juice a little at a time whilst tasting. Garnish with chopped coriander.