Easy Lentil Hot Pot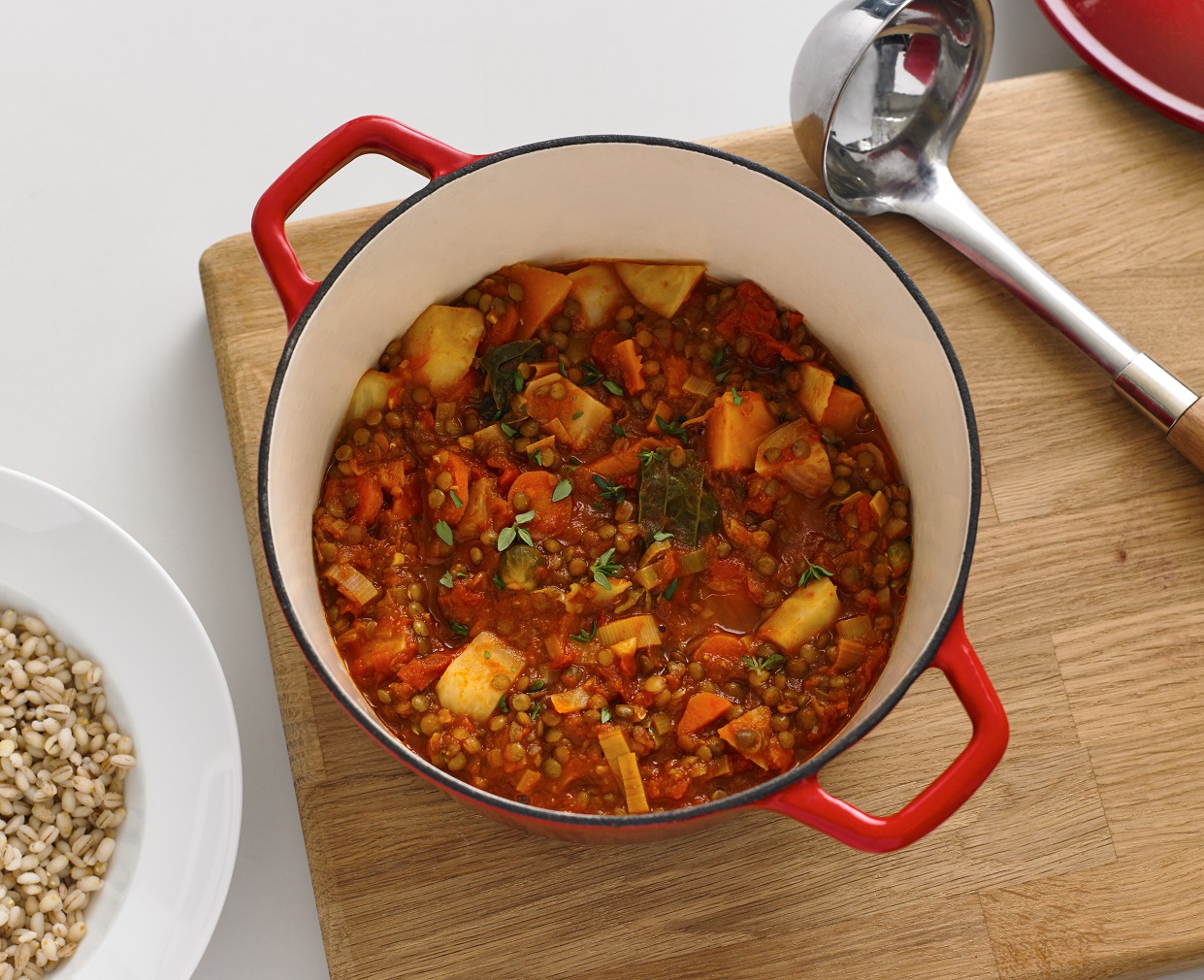 A hearty and wholesome stew, full of earthy wholegrains and root vegetables.
Ingredients
(Serves 4)
1 tablespoon olive oil
2 onions, finely chopped
4 carrots, chopped
1 swede, chopped
50 grammes plain flour
1 litre vegetable stock
4 tablespoons barley
3 sprigs thyme, leaves only (optional)
1 kilogram potatoes, sliced
Method
1: Preheat the oven to 200C/400F/Gas Mark 6.
2: Heat a large saucepan over a medium heat. Add the oil and, once hot, add the onion and cook until softened.
3: Add the carrots and swede (you can add more veg). Place a lid on and gently fry until softened.
4: Remove the lid, add in the flour and stir it in to coat the veg and soak up any cooking juices.
5: Add the stock, barley and thyme and stir to mix well. Simmer for 15 minutes to thicken.
6: Bring a large pan of water to the boil and add the sliced potatoes. Cook for a couple of minutes to soften, then drain.
7: Pour the veg into a large baking tin. Then arrange the potato slices over the top of the vegetables so they completely cover them.
8: Cook for 45 minutes, or until the potatoes are golden on top.
9. Serve and Enjoy.
Photo credit: Patricia Niven