Elderflower Fizz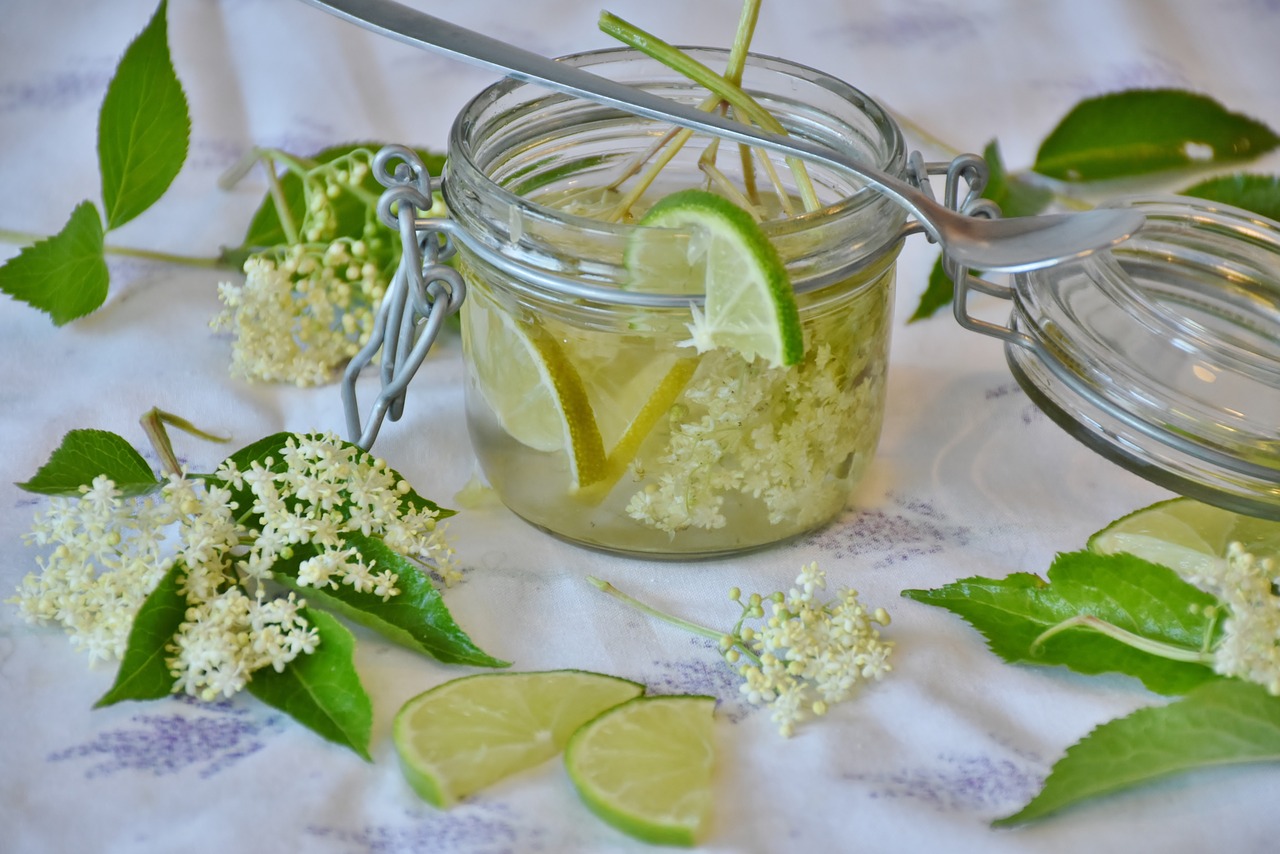 Watch out for elderflowers as they start appearing in many parks and public spaces at this time of year. This drink has a slight fizz and uses dates instead of sugar to add a subtle sweetness. A perfectly refreshing summer drink
Ingredients
10 elderflower heads
10 dates
½ a lemon
1 litre of water
Method
1: Rinse the elderflower heads in water to wash off any bugs and chop off the stalks.
2: Place the elderflowers in a clean litre jar with a rubber seal.
3: Add the dates and lemon and fill with water leaving a 3 centimetre gap at the top. Close the lid but do not seal.
4: Leave the jar in a warm space covered with a tea towel.
5: After three days pour the liquid through a sieve and funnel into a clean bottle.
6: Keep in the fridge for up to a week.
Photo source: pixabay
---
---