Fennel, Orange and Beet Salad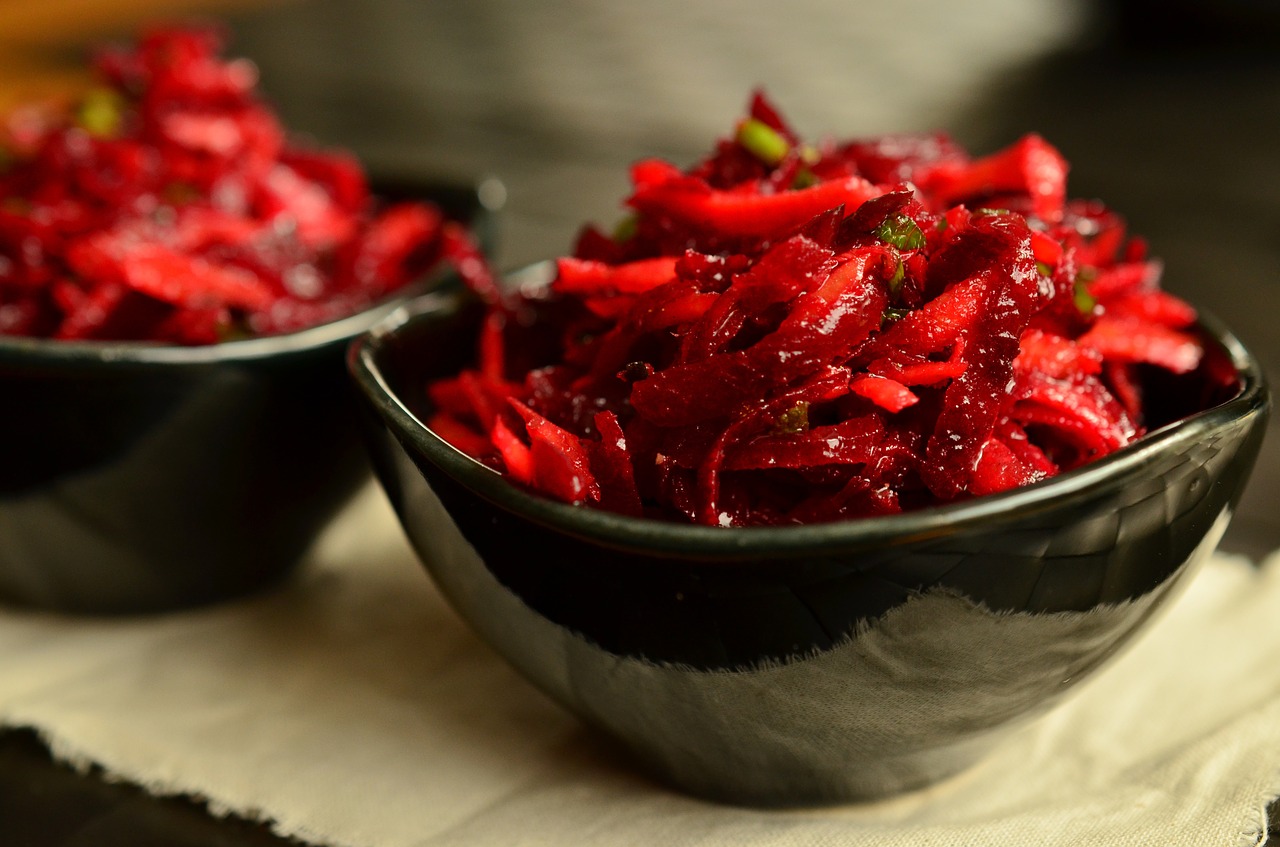 This winter salad will give you a splash of colour and flavours!
Ingredients
Serves 4-6
2 Chioggia Beetroot
1 Fennel Bulb
1 lemon, juiced
1 orange
A handful of baby salad leaves
A small bunch of dill
Pumpkin Seeds, toasted
Pomegranate vinaigrette (see recipe below)
Tangy pomegranate vinaigrette
Great for winter salads
6 tablespoons oil – try a combination of olive, flax, hemp and avocado
2 tablespoons balsamic vinegar
1 clove of garlic, crushed
2 tablespoons pomegranate molasses
A pinch of sea salt
Mix well and store in a glass jar if not using all at once
Method
Thinly slice fennel using a mandolin, add to a bowl and toss with lemon juice. Reserve any fronds for garnish.
Thinly slice the beetroot using a mandolin.
Segment the orange.
Plate up your individual salad: arrange the salad leaves on a plate and artfully scatter over the fennel, beetroot and orange segments.
Drizzle with pomegranate vinaigrette and scatter with dill and toasted pumpkin seeds.
photo source: pixabay