Fire Water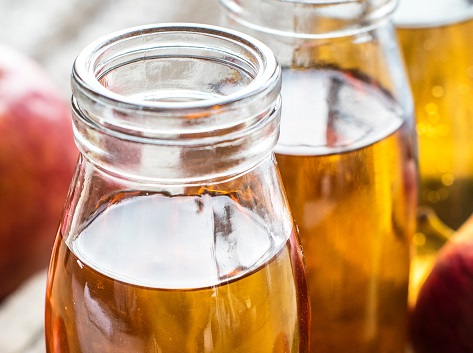 An immune boosting tonic not for the faint hearted!
Ingredients
½ cup grated horseradish
½ cup grated ginger
10 cloves garlic chopped thinly or crushed
1 medium onion
¼-1/2 scotch bonnet, chopped (without seeds)
1 lemon, zest and juice
1 tablespoons dried rosemary
1 tablespoon turmeric or 2 tablespoon fresh turmeric root
¼ teaspoon cayenne pepper
Apple cider vinegar (enough to cover ingredients)
¼ cup maple syrup or a few drops liquid stevia to taste (optional)
Method
1: Add all the ingredients (except apple cider vinegar and maple syrup) into a 1 liter jar.
2: Pour apple cider vinegar until all ingredients are fully covered, this is vital to prevent it going off.
3: Add a circle of parchment paper to top of jar before screwing on metal lid to ensure metal doesn't come into contact with the liquid.
4: Shake the jar to ensure all ingredients are mixed up. Shake for a few seconds ideally every day.
5: After one month use a piece of mesh or nut bag to strain out all the solid ingredients and the liquid into a bowl. Really squeeze the cloth to ensure you get as much liquid as possible.
6: Add maple syrup or stevia drops to taste.
7: Discard ingredients into compost bin and pour liquid into a bottle, seal and store in a cool, dark place. It will keep longer in the fridge.
7: Drink 1-2 tablespoons whenever you're starting to feel run down or cold symptoms coming on. Take neat or diluted in warm water as a tea.