Flourless Mince Pie Brownies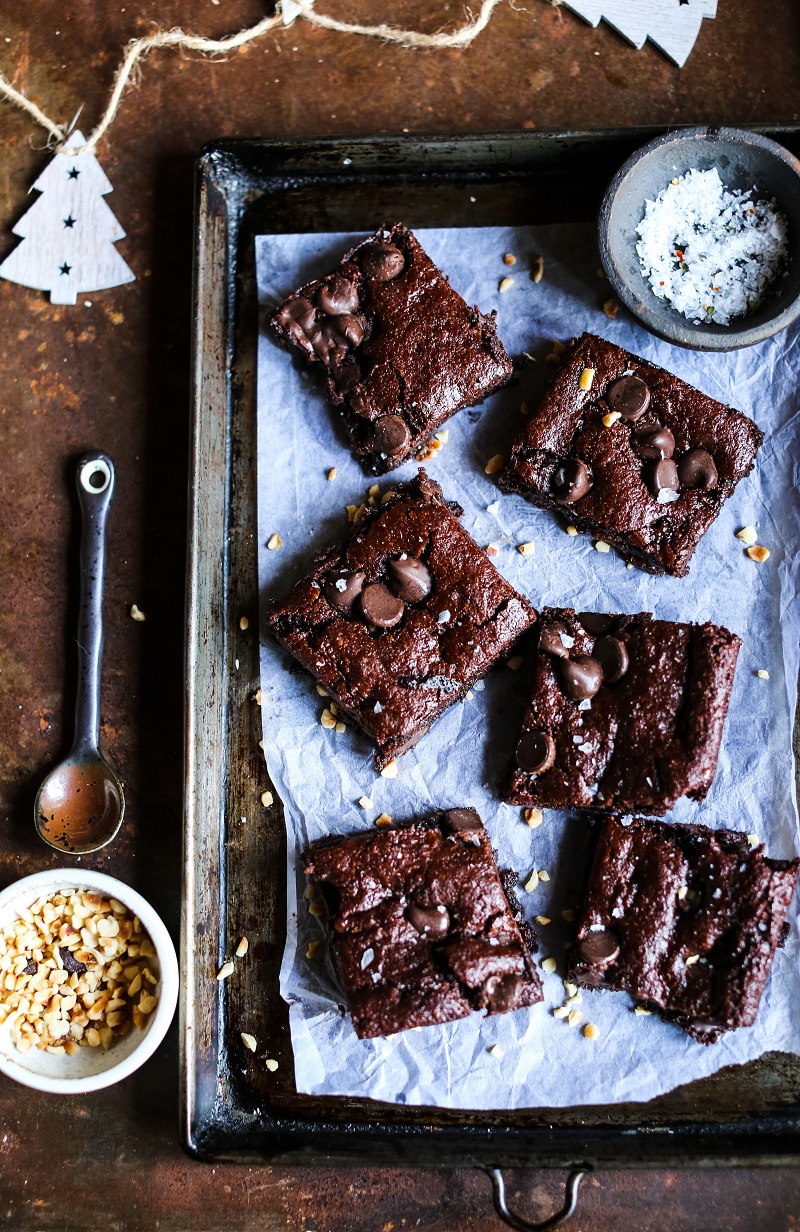 Festive spiced gluten-free intense chocolate brownies anyone? Eh, YES PLEASE. This squares of magic were created by food magician Niki Webster from Rebel Recipes food blog.
Ingredients
Wet ingredients
125mililitres almond milk
100g vegan dark chocolate
3 tablespoons almond butter
2 teaspoons vanilla extract
1 teaspoon almond essence
Dry ingredients
50g coconut sugar
100g ground almonds
40g raw cacao powder
1 teaspoon baking powder
½ teaspoon bicarbonate of soda
Pinch of sea salt flakes
1 teaspoon allspice
150g vegan mincemeat
4 tablespoons dark chocolate chips
Plus more choc chips to top
Method
1. Heat the oven to 180°C (350F) fan.
2. With baking paper - Line the base and sides of a medium baking tray.
3. Add the wet ingredients to a saucepan and gently heat to combine. Stir gently with a whisk to combine.
4. Now add all the try ingredients to a large bowl, mix to combine.
5. Transfer in wet mix into the dry, fold to combine. Now add the mincemeat and choc chips.
6. Now spoon everything into the baking tray. Press into the sides.
7. Sprinkle additional choc chips over the top.
8. Bake for 25 minutes, then remove from the oven and allow to cool for at least an hour to cool and set.
9. Slice and store in an airtight container for up to 4 days.
This banging recipe comes from our friend Niki Webster over at awesome Rebel Recipes food blog.
---
---