Fruit & Nut Baked Apples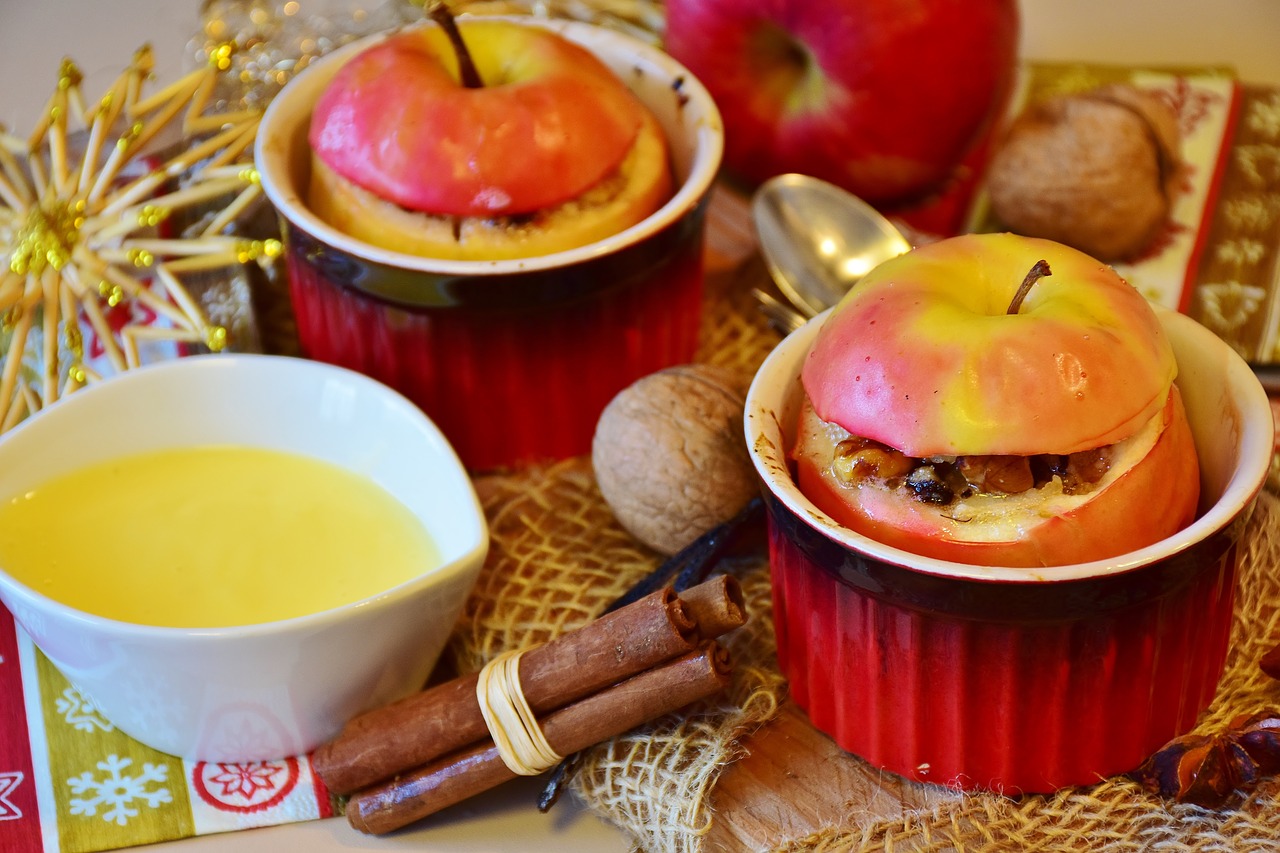 Its hard to believe something so simple can taste this good. A delicious, healthy dessert that's a winner in the MIH kitchen with adults and sweet-toothed children alike!
Ingredients
4 large cooking apples
4 tablespoons mixed dried fruit
4 teaspoons of flaked almonds
2 teaspoons of coconut oil/sweet freedom/coconut blossom nector
½ teaspoon of cinnamon
½ teaspoon of nutmeg
½ teaspoon of all spice
Method
1: Preheat the oven to 180°C/350°F/Gas 4.
2: Remove the core from each apple and score a thin line in a circle around the middle.
3: Place apples in a baking dish.
4: In a bowl mix almonds and mixed dried fruit together.
5: Add either the melted coconut oil or liquid sweetener to the bowl and mix.
6: Add spices to the bowl and stir until fruit and almonds are covered in spice.
7: Stuff the mixture into the centre of each apple.
8: Place in preheated oven for 35-40minutes until golden and soft.
9: Serve in a bowl and cover with juice left in the baking dish.
10: If you're being really decadent serve with a blob of homemade cashew cream.
Photo source: Pixabay
---
---