Gluten Free Chocolate Chip Cookies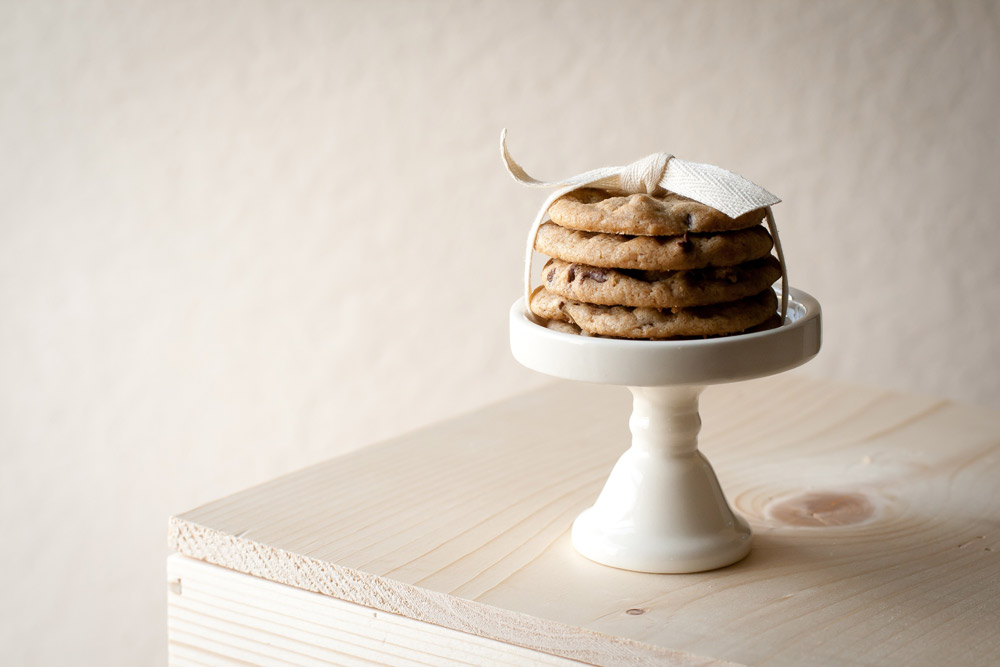 'Tis the season to indulge a little... So bake these gluten free delights and enjoy!
Ingredients
3/4 cup almond flour or almond meal
1/4 cup coconut flour, firmly packed
1 teaspoon baking soda
1/2 teaspoon fine grain sea salt
Dash cinnamon (optional)
1/2 cup coconut oil, melted
1/2 cup real maple syrup
1 teaspoon vanilla extract
170 g dark chocolate, chopped, or 1 cup chocolate chips
Method
Preheat oven to 350F/180C degrees and line a baking sheet with parchment paper.
In a medium bowl, whisk together the flours, baking soda, salt and cinnamon. Pour in the melted coconut oil, maple syrup and vanilla extract, and mix thoroughly. Stir in the chocolate.
Let the dough rest for 5 minutes so the coconut flour can absorb some of the excess moisture (or let the dough chill in the fridge for 10 minutes if you want fat cookies).
Scoop dough, one tablespoon at a time, in mounds onto the baking sheet, leaving a couple inches around each cookie.
Bake for about 11 minutes, until golden brown.
Photo by Wendy Rueter on Unsplash
---
---