Gluten Free Quinoa and Chia Bread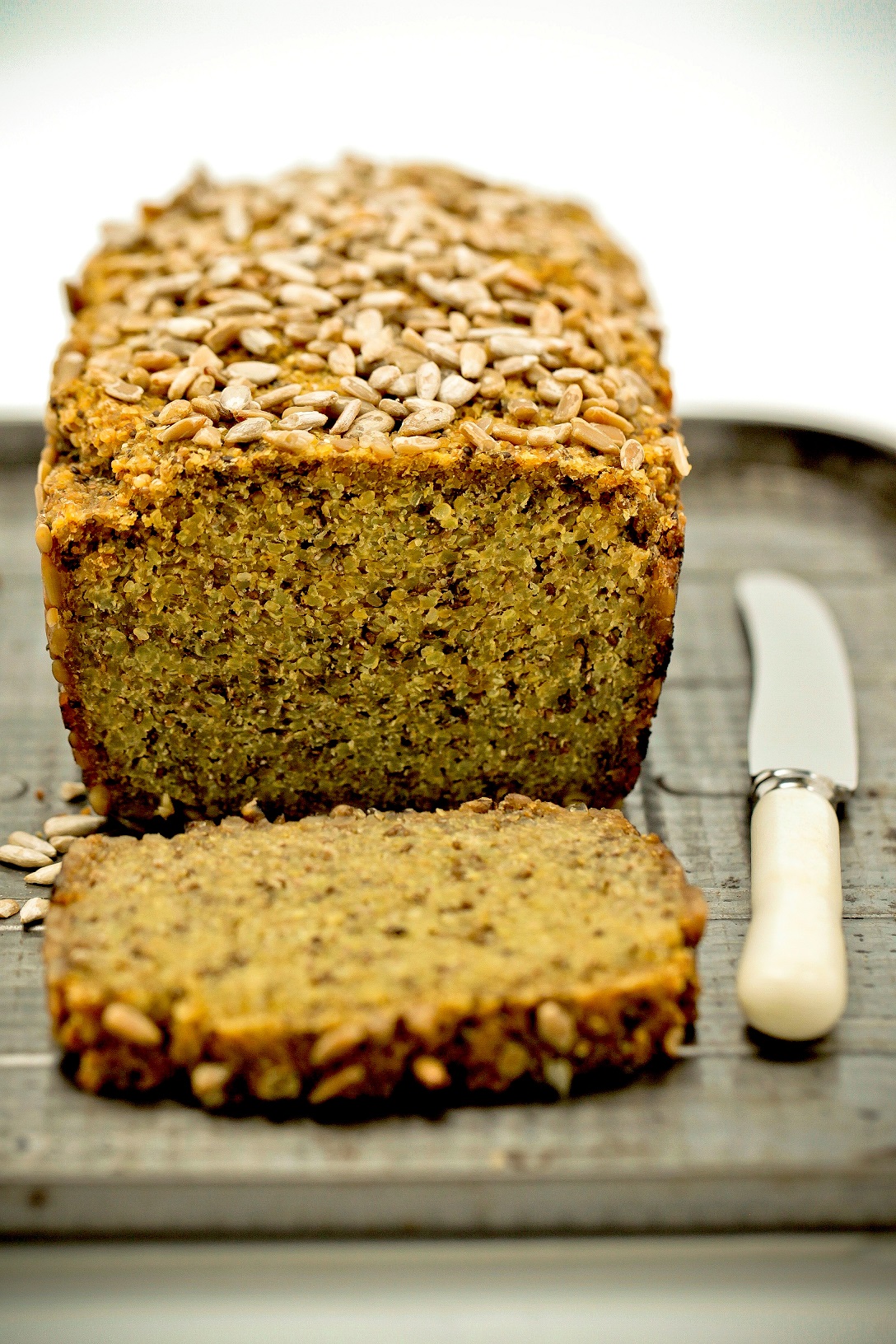 A gluten free bread recipe, packed full with health boosting nutrients from the awesome people at www.thehealthychef.com
Ingredients
300 grammes (1 3/4 cups) whole uncooked quinoa seeds
60 grammes (¼ cup) whole chia seeds
250 milliletres / 1 cup water (use half to soak chia seeds and the other half to combine in the food processor)
60 milliletres (¼ cup) olive oil
½ teaspoon baking soda
½ teaspoon sea salt
Juice from ½ lemon
Method
1. Soak quinoa in cold water overnight in the fridge.
2. Soak chia seeds in ½ cup water until they become gel like – this can be done overnight as well, but give it a stir.
3. Preheat oven to 160 C / 320 F – fan oven.
4. Drain the quinoa and rinse well through a sieve. Make sure the water is fully drained from your sieve.
5. Place the quinoa in a blender.
6. Add chia gel, ½ cup of water, olive oil, baking soda, sea salt and lemon juice.
7. Mix for 3 minutes. The bread mix should resemble a batter consistency with some whole quinoa still left in the mix.
8. Spoon into a loaf tin lined with baking paper on all sides and the base.
9. Bake for 1 ½ hours until firm to touch and bounces back when pressed with your fingers. (Oven temperatures can vary slightly but the bread needs the time to cook and for the quinoa to become tender.)
10. Remove from the oven and cool for 30 minutes in the tin… then remove from the tin and cool completely on a rack. The bread should be slightly moist in the middle and crisp on the outside. Cool completely before eating.
11. Slice into thin slices when cold with a serrated knife. Delicious lightly toasted on a pan.
Note: You can also use a combination of buckwheat, quinoa and linseeds instead of chia seeds.
This recipe was brought to you by The Healthy Chef who has an awesome collection of other gluten free recipes at www.thehealthychef.com
---
---