Goji-Lemon Coconut truffles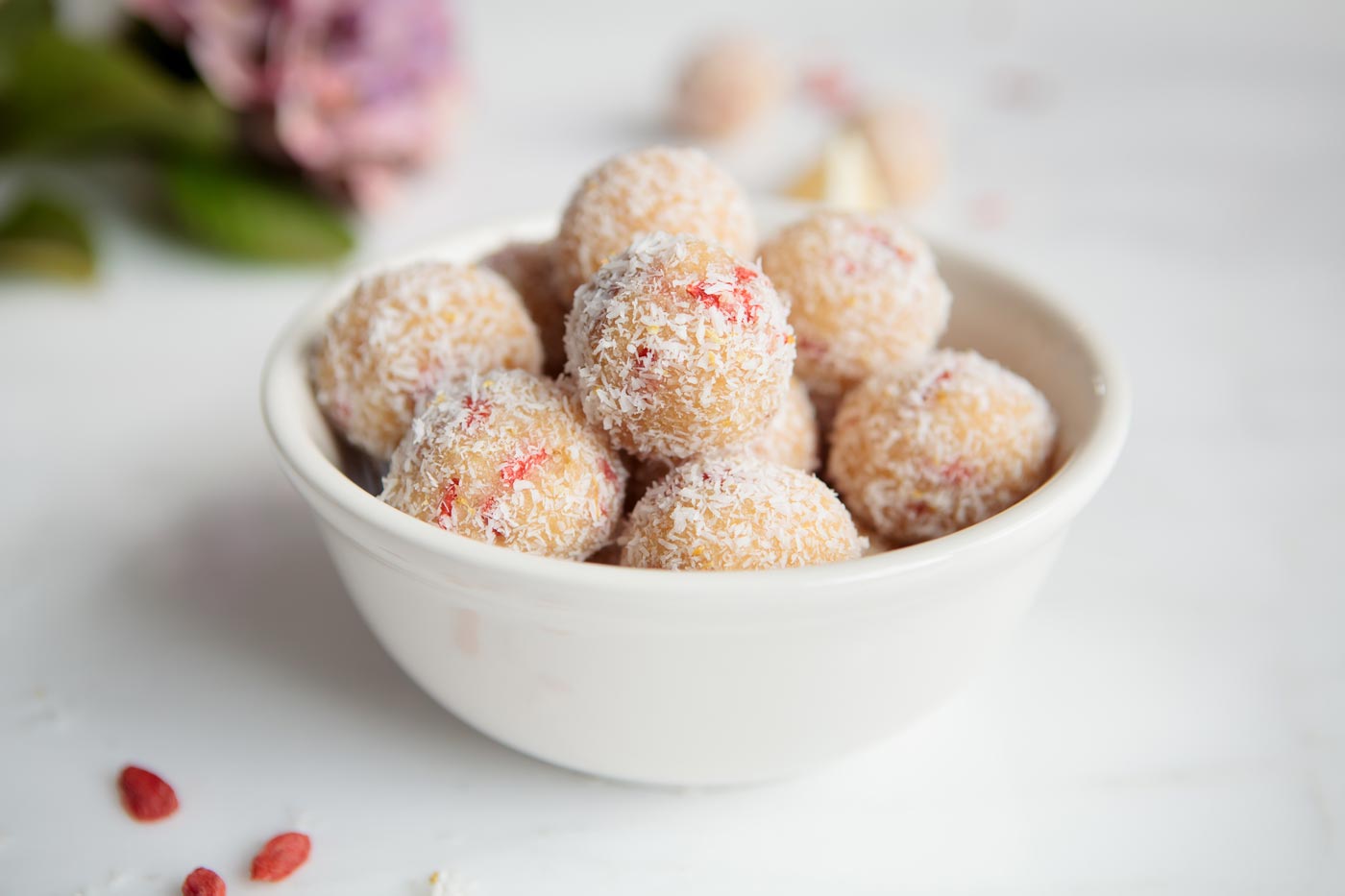 Deliciousness in a bite size bundle of goodness!
Ingredients
1 ½ cups raw cashew nuts
1 ½ cups desiccated coconut
½ cup chia seeds
½ cup goji berries
¼ cup malted rice syrup (coconut nectar, maple syrup)
1 lemon (juice, zest)
2 tablespoons virgin coconut oil (softened but cool)
2 teaspoons vanilla extract
1/8 teaspoon Himalayan sea salt
Method
1. Blend the cashews in a food processor until you achieve a fine flour, then add desiccated coconut, goji berries, vanilla, salt and blend until fine.
2. Incorporate chia seeds, mixing them through.
3. Add wet ingredients (lemon, coconut nectar and coconut oil), and blend until a smooth dough forms then place in fridge to firm.
4. Roll in balls then roll in extra desiccated coconut and/or lemon zest if desired. Pop in freezer for at least an hour or overnight to set.
Thanks to our fabulously talented cookery teacher Bruna Oliveira who adapted this recipe :-)
Photo Credit: https://ascensionkitchen.com/
---
---