Hello Chocolate Truffles!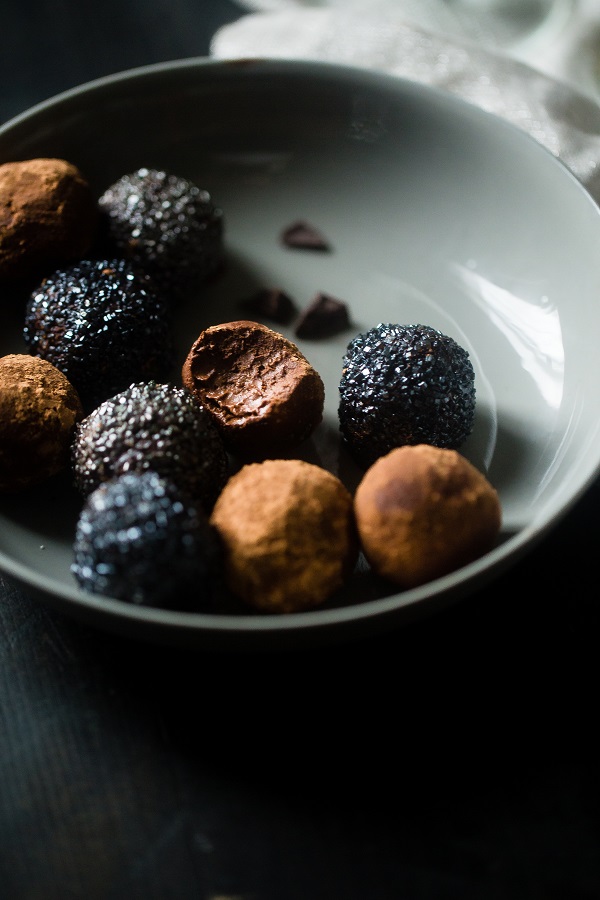 This is what our PD Sarah said when Steve our teacher presented her and Veryan with a little plate of these babies! Freshly made by some young people from a special needs support school - they did an awesome job and the truffles tasted just hmmmmmmmmm. Yum. Decadent, a little bit naughty but hey - think of all that iron and antioxidants.
Ingredients
Makes 16 truffles
100 grams Cocoa Powder
75 grams Cacao Butter
1 tbsp Coconut Oil
50 millilitres Date Syrup, more or less depending on desired sweetness
15 grams Desiccated Coconut
Notes: You can also add nuts, seeds, dried fruits, chilli, banana, herbs and spices to your chocolate mix to make flavoured chocolates.
Method
1: Heat the coconut oil, cacao butter, date syrup and cocoa powder gently in a bowl over a saucepan of water until melted. This is called 'using a bain marie' and stops the misture from burning.
2: Add a pinch of good quality salt.
3: Cool the mixture in the fridge or freezer to firm up.
4: Place the desiccated coconut onto a small plate.
5: Use a spoon to take out portion of chocolate mix. Form the mix into balls and roll them in the desiccated coconut to make them easier to handle and place on a separate plate.
6: Chill in the fridge until ready to eat.
Note the these truffles will look like the darker one's in this image pre-rolling them into desicsated coconut.
Gorgeous photo by Taylor Kiser on Unsplash
---
---